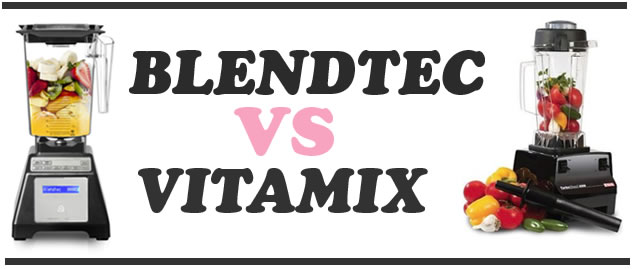 ARE THESE MIXERS?
YES!! The Blendtec and Vitamix blenders are able to knead doughs for bread and mix batters for pancakes, quick breads, cookies – hard to believe – but it's true! Check out many of our baking recipes! :)
For most quick breads and cookies, etc. you will mix the wet ingredients in your blender jar. With Blendtec you will mix with their specific BATTERS button, which runs for 25 seconds at various fluctuating speeds. With Vitamix you will start on variable speed 1, turn the machine on and slowly increase to speed 4 or 5 and blend until well combined. You will then pour your wet ingredients into another bowl containing your sifted dry ingredients and then hand mix until combined, mixing in any additional ingredients you want whole, such as chocolate chips.
Depending on the mixing project, with Blendtec there is an advantage to having their larger 90 oz Wildside jar. If you have it, you can sometimes mix all of the ingredients within the blender jar – no need to make more of a mess or hand mix! As seen in our Banana Bread video example, you can add the dry ingredients to the wet ingredients in the Wildside jar and use the pulse key until well combined.  However, if you only had the Blendtec Fourside jar, you would have to follow the same instructions as the Vitamix, and finish by hand mixing.
YEAST BREAD DOUGHS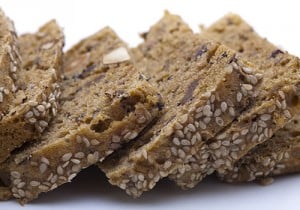 When it comes to yeast breads and kneading dough – both blenders are very capable, and the Blendtec and Vitamix instructions are pretty similar. After the water & yeast proofs (sits for 5-10 minutes) the flour needs to be added. With Blendtec, you use the PULSE key to combine and knead the dough. With Vitamix, you need to use a spatula to scrape the container sides and pull the dough towards the center of the blade, then either use the PULSE feature on their new models (the Professional series) OR you can set it on HIGH then turn it on and off 5 times (similar to the wet chopping instructions). The hardest part about making bread is once the mixture binds together and forms into dough and you knead it – with the Vitamix it's a little more of a process to get the dough up and off the share four blade design and into the bread pan.
We do believe that when it comes to MIXING, Blendtec is a little easier to use than the Vitamix.
PLEASE NOTE: Blender Babes is an affiliate of both Vitamix and Blendtec blenders. It's how we keep our content FREE and we are grateful for your support! ♥ Any purchase made using the links from this website will give you FREE SHIPPING as well as $170+ in FREE GIFTS! (Learn More) from Blender Babes! For Blendtec, add desired item to cart and upon checkout once you add your zip code the Ground FREE SHIPPING option will become available. Vitamix will automatically apply free shipping. :) Please email us at freegift@blenderbabes.com with your purchase confirmation to receive a FREE GIFT to one of our partners, iTRAIN which is a breakthrough fitness company with celebrity workouts downloaded to any MP3 player.
Free Recipes, Tips, and Giveaways