The All Day Energy Diet – a Comprehensive Holistic Approach for Dramatically Increasing Energy Levels
At a passing glance "The All Day Energy Diet" looks just like any other health book taking up valuable shelf space in a bookstore's diet section. Boldly professing on its cover to not only Double Your Energy in 7 Days, but that you'll Look Better and Feel Younger too, this insightful 200-page diet book reads more like a succinct compendium of compelling holistic information that ANYONE can effectively utilize to radically transform every aspect of their health and overall well-being.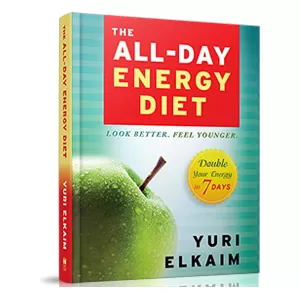 Beautifully drafted by Yuri Elkaim, a former professional soccer player turned registered holistic nutritionist and renowned fitness expert, The All Day Energy Diet is written in refreshingly straight-to-the-point fashion—wherein not a single line is wasted. Detailing his own severe health complications with unabashed and exemplary courage, the compelling desire with which he strives to help people is clearly felt on every single thoughtfully crafted page.
Steadfastly believing that EVERYTHING you feel is a message from your body, Elkaim asserts that we've lost our understanding and appreciation of the importance of energy—the essential lack of which keeps you from reclaiming your health, being more productive, and ever really feeling truly alive… let alone possessing that courageous fire that's needed to pursue the inspirational life you actually want.
Bursting with cutting-edge holistic information that's easy to relate to and comprehend, as well as realistically incorporate into your daily life, All Day Energy's underlying theme is the rediscovering of basic fundamental strategies that when united, Elkaim states with profound conviction, will dramatically increase your energy levels.
Energy Is Life – an Energetic Body Is a Healthy Body
The All Day Energy Diet focuses on 7 Key Metabolic Processes that must first be addressed in order to regain the lost vitality of youth. Discussing in exquisite detail exactly how feeling energetic is the ultimate sign of great health, as well as the true essence of feeling alive, Elkaim provides a powerful list of scientifically-based insights for not only what ails us, but also the practical techniques for correcting their imbalances.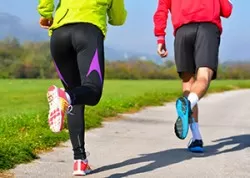 Adhering to a mostly alkalizing diet to drive as much energy as possible into your body (which is essentially a refined form of Paleo) he advocates freshly made smoothies and juices as one of the easiest ways to jumpstart all of your key metabolic pathways. Utilizing biologically-based theories that inherently feel quite sound, Elkaim also provides useful information throughout his text about valuable tests that you need to be having performed, as well as simple at-home procedures you can easily do yourself to assess where you currently lie on the health spectrum.
Ultimately striving for a beautiful level of metabolic balance, coupled with a thoroughly complete awareness of one's own physical and emotional well-being, All Day Energy Diet demystifies 7 Principles of Energy that when firing on all cylinders, radically transform your health—unleashing all the energy you'll ever need to achieve whatever kind of life you desire.
Yuri Elkaim's 7 Energy Principles Strive to:
1. Strengthen the pH of Your Blood.
Given the fact that the quality of your blood equals the quality of your health, the All Day Energy Diet corrects all blood chemistry imbalances with only the most nourishing foods—all so your entire body can be energized as much as possible.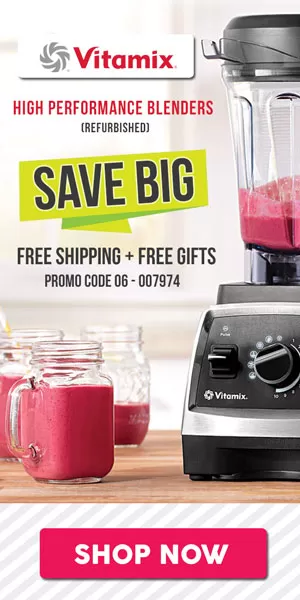 2. Repair Your Digestive System.
Digesting food requires tons of energy, which is why Elkaim stresses eating less to increase energy levels—and is easily achieved by eliminating poor quality foods that are depleting your energy stores with only the most nutrient dense fare.
3. Reinvigorate Your Adrenals.
The adrenals are small glands that allow you to deal with all of life's varying forms of stress, but when constantly over-taxed, the body naturally collapses into a general state of fatigue—which All Day Energy fixes with numerous simple strategies that produce incredibly energizing results.
4. Select the Most Nourishing Foods.
The only way to eat less AND increase your energy levels is to make sure you're eating the most nourishing foods—in the proper amounts and intervals, which The All Day Energy Diet illustrates in biological yet simple detail.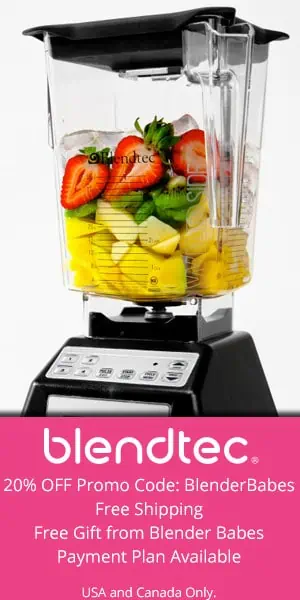 5. Choose the Right Herbal Supplements.
The appropriate alkalizing diet must be supplemented with the correct herbal supplements to bolster and maintain your new level of homeostasis, which consists of the proper digestive support, probiotics and omega-3 fatty acids.
6.

Implement Simple Stress-Management Techniques.
From learning how to properly balance your hormones and powerful deep breathing exercises to energy-enhancing yoga, meditation and other effective cutting-edge methods, All-Day Energy discusses numerous easy strategies that'll give you the strength and power to cope with today's chaotic world.
7. Explain the Proper Way to Exercise.
Having become a highly-renowned fitness expert, Elkaim believes that exercise should leave you feeling energized, not exhausted or depleted. Utilizing an array of simple exercises he explains how to lose more weight and feel more energized than you ever have before—all while spending considerably less time in the gym!
Published by Hay House in 2014, "The All Day Energy Diet" quickly shot up all the way to #2 on the New York Times best-seller list, making a star of its first-time author in the process. Since his book's release Yuri Elkaim has been invited to discuss his innovative methods for creating incredible amounts of energy on the Dr. Oz Show, as well as The Doctors. All Day Energy even made the Wall Street Journal and USA Today best-seller lists, and also ranked as high as #5 on all of Amazon, as well as #1 in three of their diet categories!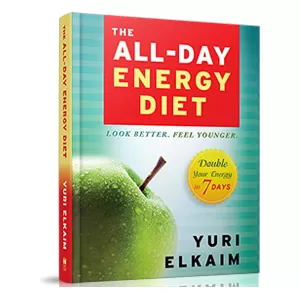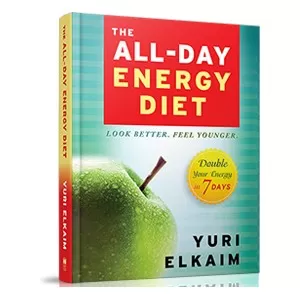 Blender Babes couldn't be more excited about sharing this beautiful energy-enhancing book with all of you! From the moment we cracked it open till we tested out all of Yuri's smoothie recipes, we've totally gotten hooked on his insightful knowledge, invaluable wisdom and of course, all our newfound energy! The book is a great intro to the diet, and includes a 7-day kickstart. Then for readers wanting a more intensive experience that follows the ADED approach, The Ultimate Energy Diet is a full comprehensive program you might be interested in.
This really is one of the most sincere health and nutrition books we've had the pleasure to read in quite awhile, and we totally love the fact that above all else, Yuri Elkaim values energy… 'cause he's absolutely totally right! Without plenty of it you'll have an incredibly difficult time generating the motivation to live the life you truly want.
And having written his book in such a genuine and altruistic way, sharing his own health struggles which members of our own team could totally relate to, we feel supremely confident recommending to anyone in our community to give The All Day Energy Diet a whirl…
And for those that do, please let us know about any and all successes and setbacks.
Good luck on your health journey… And as always, Happy Blending!!!!
CONGRATS TO OUR ALL DAY ENERGY DIET BOOK GIVEAWAY WINNERS! Kathy Overstreet, Marsha Garling, and Jenna Yamamoto!