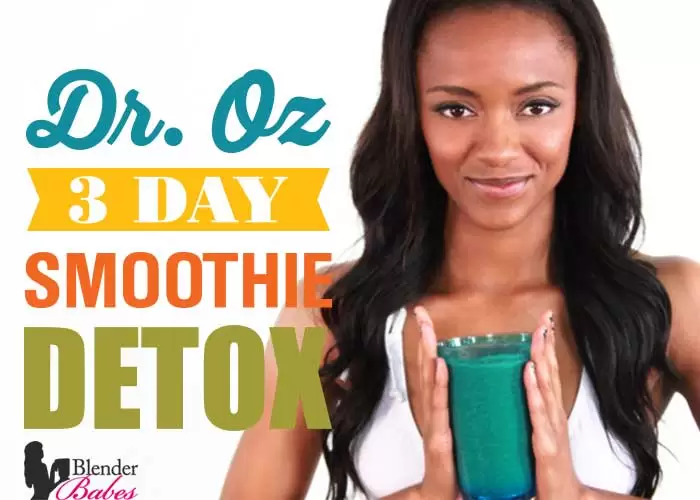 I HIGHLY recommend this Dr Oz 3 Day Detox if you have an immediate, short-term need, such as an important event where you need to wear "that" dress or a pair of super skinny jeans, or perhaps it's just one of those weeks where you feel lethargic and bloated and want to hit the reset button.
At Blender Babes we are HUGE fans of doing a healthy and revitalizing detox from time to time, using the healing power of smoothies and juice to help us reach our goals. Detoxes are the perfect way to increase energy, cleanse the body and mind, lose weight, and just get an overall boost in health and wellness.
That being said, we definitely do NOT advise gimmicky crash diets or quick-fix plans that involve poor nutrition or starving yourself. Not only are they dangerous, but the outcome is short-lived at best and can even damage your metabolism which leads to more weight gain.
The goods news is that there are short term detoxes that will give you awesome results FAST, without being dangerous or hard to stick with!


Dr Oz 3 Day Detox – A Smoothie Cleanse
One of my all-time favorites for a powerful and fast cleanse is this Dr Oz 3 Day Detox.
All you need are the smoothie recipes, a blender, and about $16 per day!
It's very easy to implement, and you will not feel excessively hungry. In addition to the smoothies, there is a simple but powerful protocol to use each day that will accelerate your results and allow you to get rid of water weight and kick your metabolism into high gear. This regiment also recommends soothing epsom salt detox baths, green tea, and taking a probiotic supplement to help replenish and balance your digestive tract. He also includes a halving a multivitamin and taking in the morning and after lunch along with an Omega 3. 
**These are all recommendations I would also make, for everyday supplements good for the body but especially during a cleanse, and I linked to well tested and my favorite products for these types of supplements, including a vegetarian Omega 3.
How It Works
You start with Dr Oz's breakfast smoothie each day that is rich in superfoods such as cleansing lemon, raspberries, and flaxseeds. It is low calorie but high in fiber which will keep you satiated.
Each day for your second meal you will have Dr Oz's lunch smoothie  which is one of my favorites and gives you 5 essential greens, healthy fats from the coconut oil, and a super refreshing taste.
For your daily dinner smoothie you will have more greens along with powerful cleansing ingredients like lemon and cayenne pepper. It definitely has a strong taste and it may not be for everyone. If this one is not your favorite, keep in mind it is absolutely fine to switch it out for another smoothie, or adjust the ingredients to your taste!
Each Day of the Dr Oz 3 Day Smoothie Detox:

Morning Detox Tea (1 Green Tea bag, 1 Slice lemon, 1 tsp Stevia)
Dr Oz. Detox Breakfast Smoothie Drink
1/2 Multivitamin and 1 Probiotic supplement
Dr Oz Detox Lunch Smothie Drink
1/2 Multivitamin and 1 Omega 3 supplement
Snack – Repeat Favorite Drink
Dr Oz Detox Dinner Smoothie Drink
Detox Bath (2 1/2 cups Epsom Salt & 10 drops Lavender Essential Oil)
Most people who try this Dr Oz 3 Day Smoothie Detox once end up becoming diehard fans who do it again and again, because it is so easy to do and the results are incredible! Let me know what you think, I'd love to hear your questions and feedback!
PIN OR EMBED! ⇓