Overview of Current Blender Sales Happening Now!
Blender Babes offers substantial savings on all the BEST blenders on the market.
Purchases made through Blender Babes receive Free Shipping + Exclusive Free Gifts*! (To learn more about our Free Gifts Offer click here).
*Forward your purchase confirmation email to freegift@blenderbabes.com to redeem your free gifts!
---
VITAMIX SALES
Be sure to use our links and Vitamix Promo Code 06-007974
for free shipping and exclusive offers
If you aren't sure which Vitamix model is best for YOU, see my Which is the Best Vitamix to Buy review.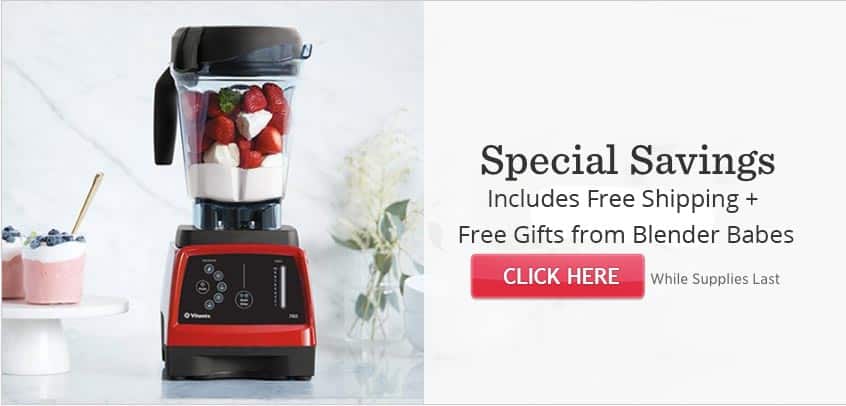 Get the Best Deals on Vitamix Blenders! – USA CLICK HERE  and CANADA CLICK HERE .
MAY VITAMIX SALES AND EXCLUSIVE DEALS:
Not sure which to get? I invite you to schedule a complimentary 15 min sales call with me Tarashaun, Founder of Blender Babes (this is my favorite thing to do, besides coaching my clients!)
BLENDTEC SALES
Be sure to use our links and
Blendtec Promo Code BBTwister for 50% off a Twister Jar
OR
BBGIFT for free Shipping.
Note: using our links will auto apply free shipping!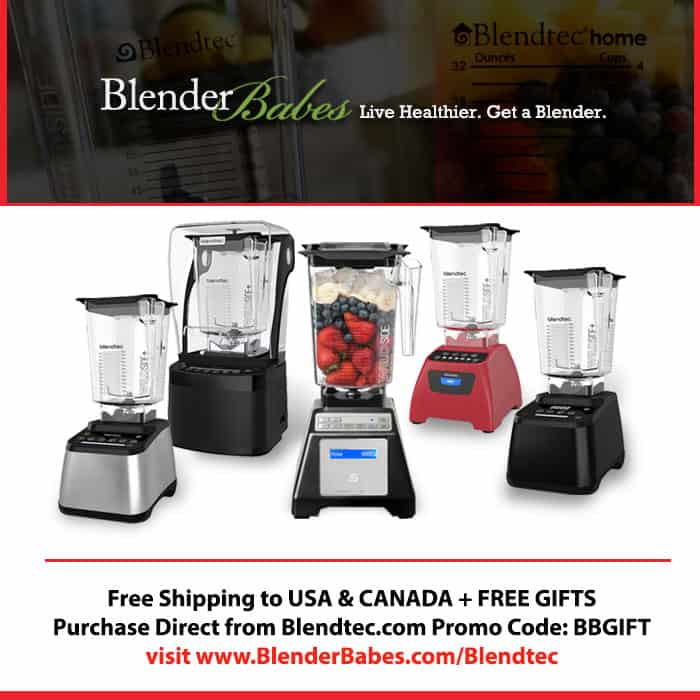 Use Promo Code "BlenderBabes" for 20% OFF ALL Blendtec blenders , their jars and accessories . This code works for everything EXCEPT the Professional 800 blender.
Get $300 off a new Blendtec Professional 800! CLICK HERE
Get $20 off a new Blendtec Classic 575! CLICK HERE
Plus…Free Shipping & Free Gifts With Your Blender Purchase Through Blender Babes!
Forward your purchase confirmation email from the blender company to freegift@blenderbabes.com
---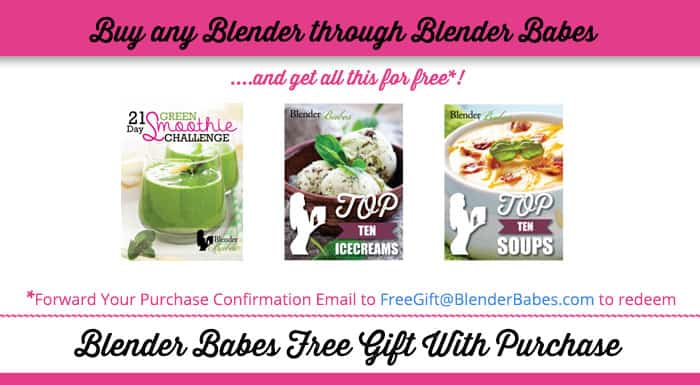 Can't wait to get you blending and moving towards a healthier lifestyle! 🙂

With Love and Good Health!
~Tarashaun
Founder, Blender Babes