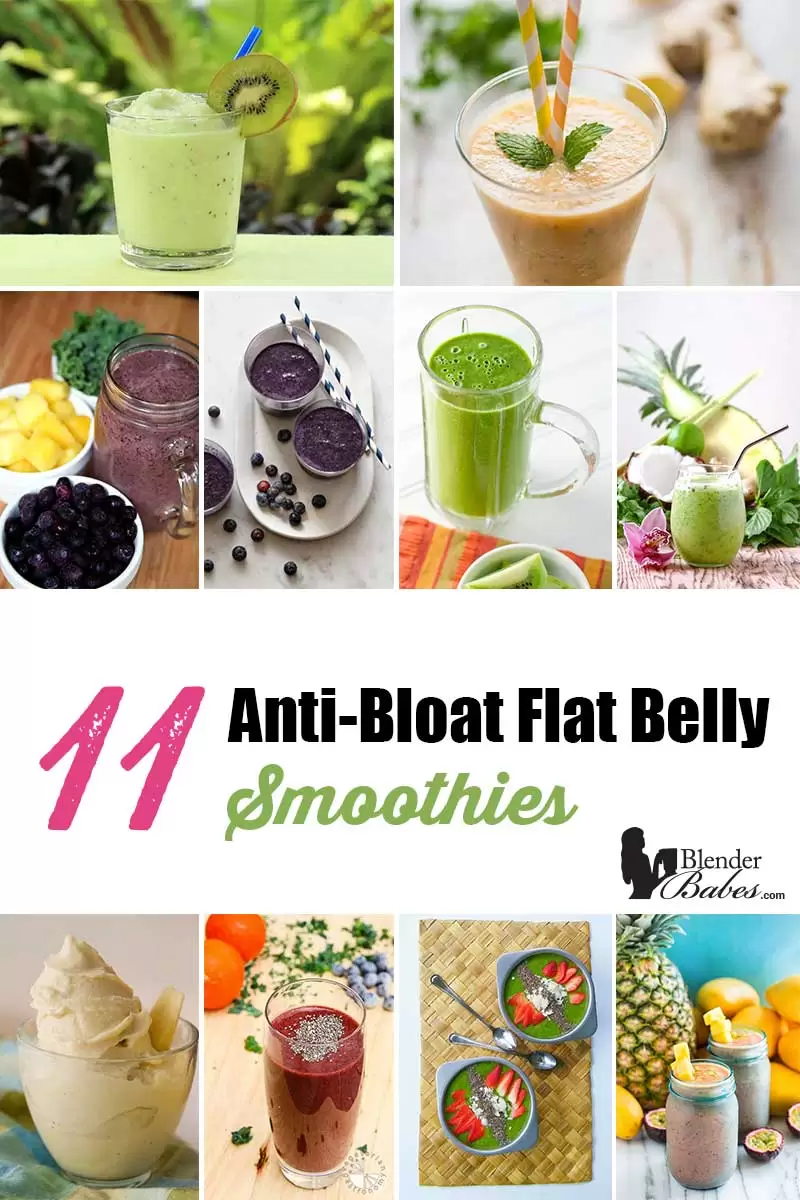 11 FLAT BELLY SMOOTHIES – RECIPES TO REMOVE BLOAT
Need Help Getting Rid of Tummy Troubles?

Then try these 11 DELICIOUS flat belly smoothies – which are choc full of anti-bloat ingredients! If you eat a little too much over the weekend or you just want to keep your stomach happy and healthy check out our top to-die-for Anti-Bloat Flat Belly Smoothies! We've hunted down the 11 best smoothie recipes just for you, my wonderful blender babes tribe!

BONUS: I made two of the below recipes with celebrity fitness trainer and friend Brett Hoebel – just for you in the video below! We discuss many of the top flat tummy ingredients and why they are so good for you. Now let's get blending!
This fresh smoothie isn't only full of fiber which keeps your digestive system running smooth, but also has the delicious taste of ginger and papaya! Yummy!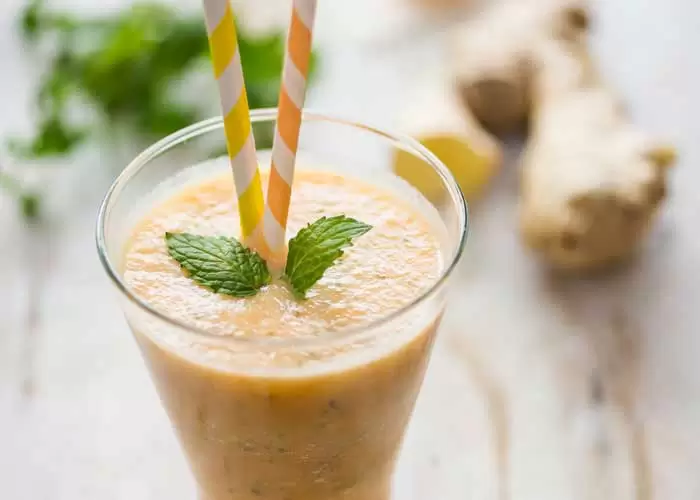 Keep a crisp and clean diet with this gut-healthy kombucha smoothie! Kombucha, a fermented tea, helps promote healthy bacteria which helps give you that flat belly you want!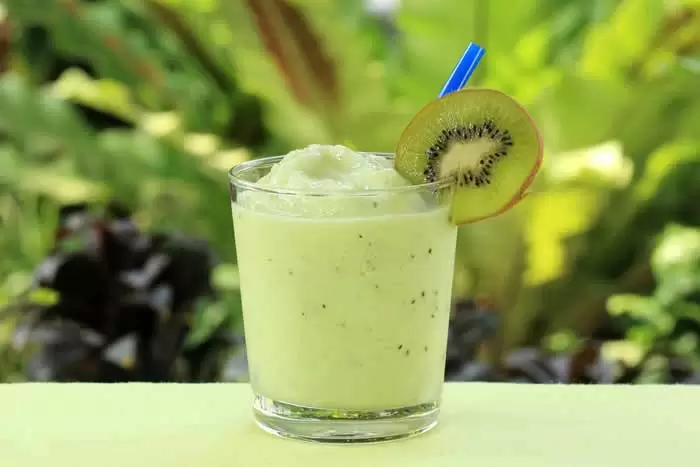 Delicious and sweet, this smoothie not only features cucumbers, which are full of water and deter bloating, but also bananas, which are full of potassium and fights unnecessary water retention caused by sodium.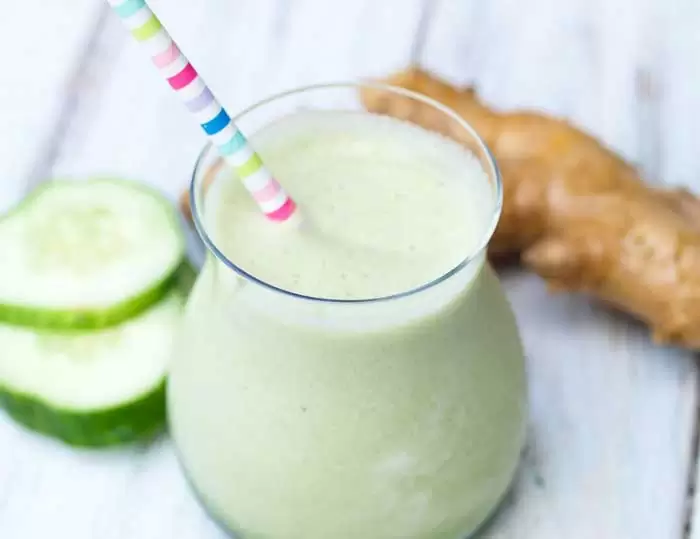 Dole whip on the double! This amazing flat belly smoothie is perfect for your sweet tooth! Plus, the pineapple eliminates inflammation, which eases your tummy troubles.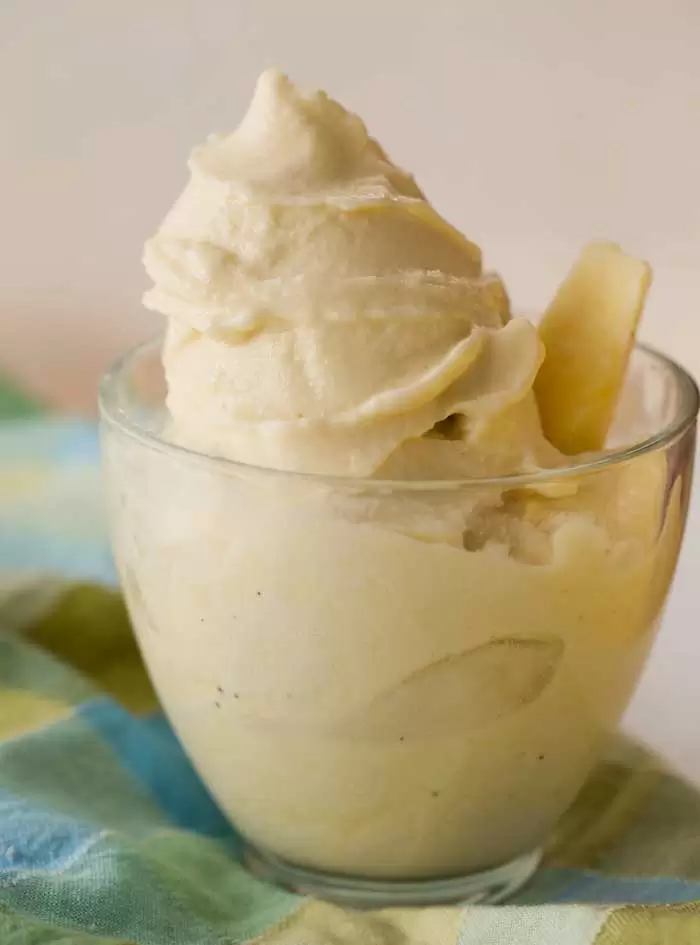 Ready to feel refreshed and ready to face the day? Blend up one of these kiwi dreams, which has been shown to be helpful for those who have Irritable Bowel Syndrome (IBS).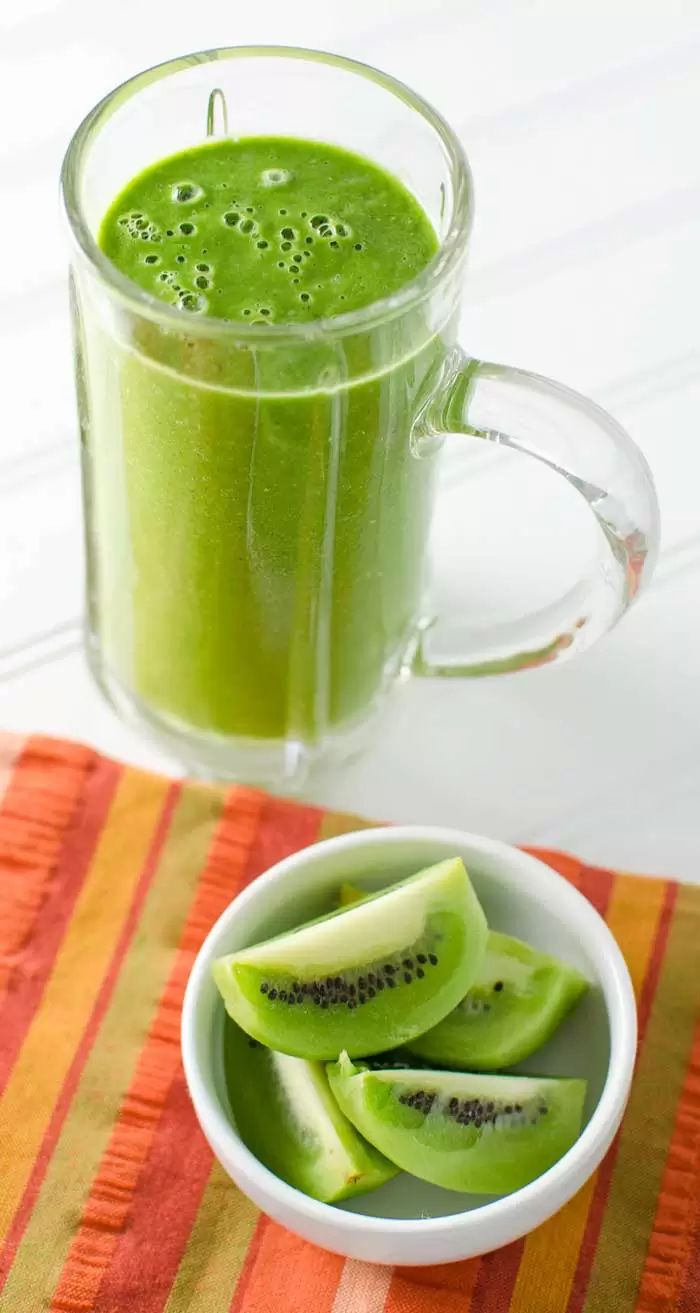 This juicy ginger smoothie is both light and creamy, and soothes the stomach .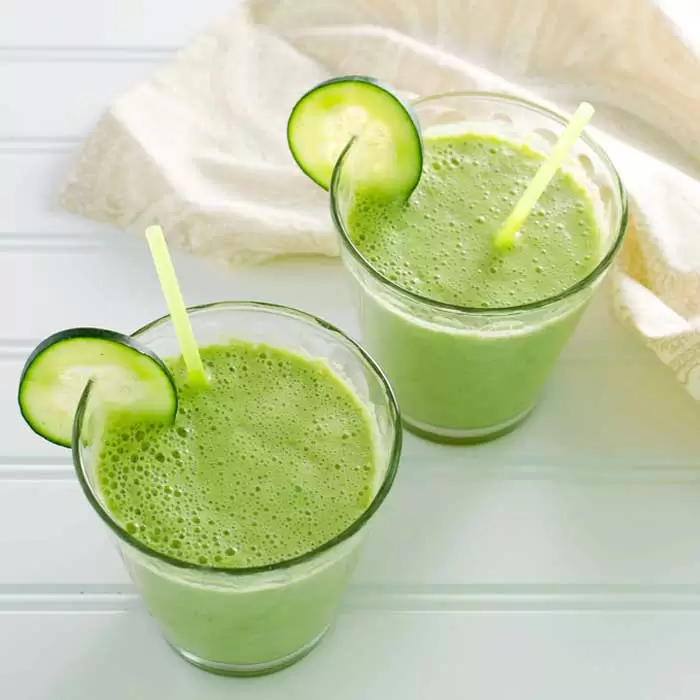 This little flat belly smoothie is a ray of sunshine and we positively love it! Turmeric keeps inflamation at bay, and the fruits in this smoothie add a sweet spin on this drink!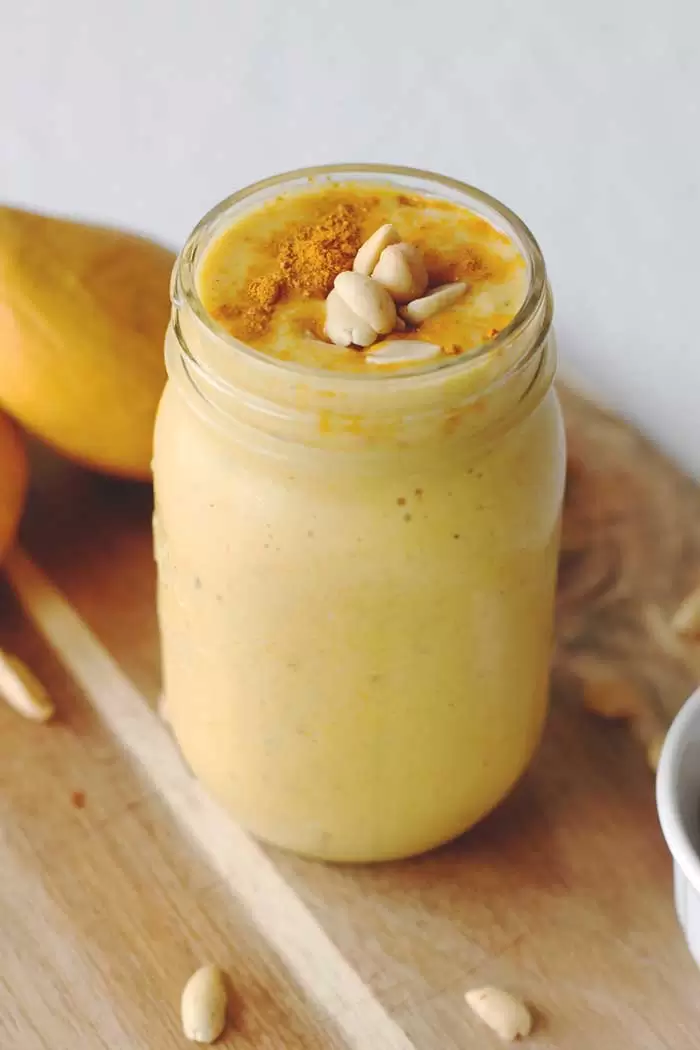 This power smoothie doubles up, by keeping you regular with high in fiber spinach, and of course pineapple, which contains an enzyme called bromelain which breaks down protein and eases digestion.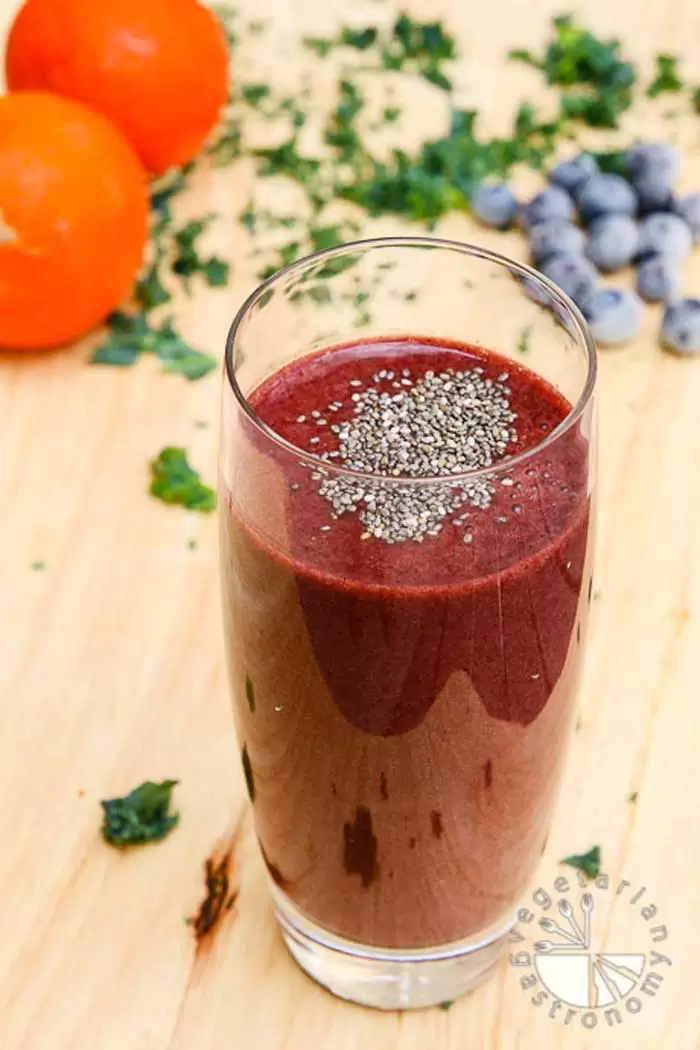 This fruity anti-bloat smoothie bowl has got it all: ginger, mint, and kiwi! Kiwi is perfect for helping you process protein a bit better and keep your flat tummy.
Sweet, spicy and a little bit sassy, this smoothie packs a punch AND will help get you that flat belly you want! Complete with some tropical pineapples and a bite of cilantro, this drink will make you want to visit Thailand!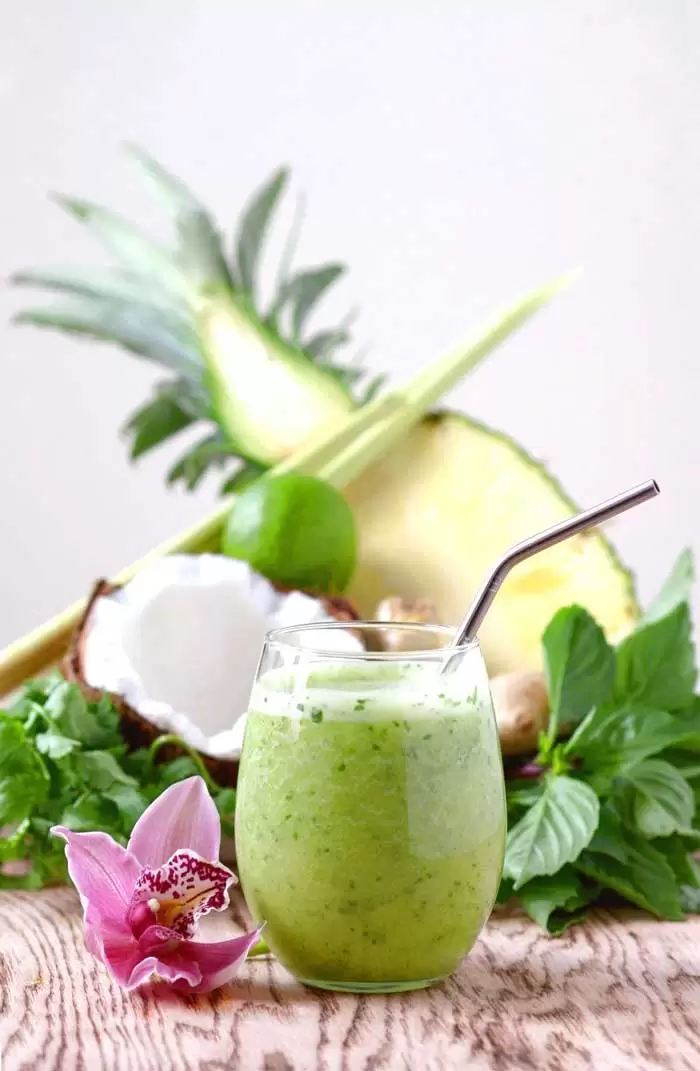 Sail away to the tropics, with this kombucha and pineapple smoothie to help you power through to a bikini-perfect belly!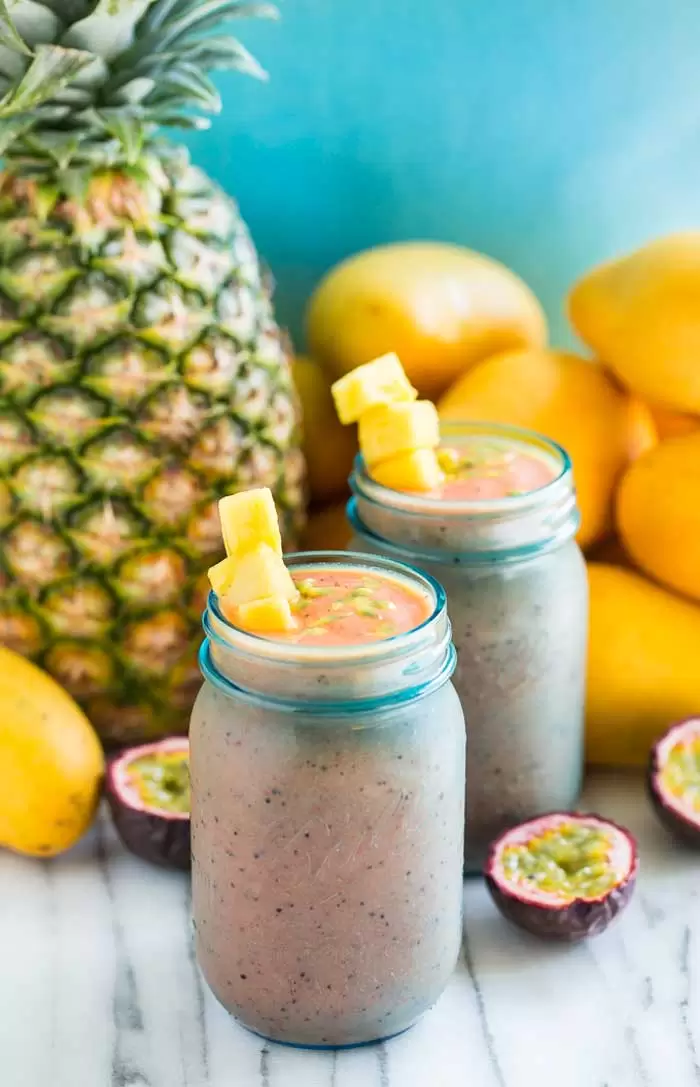 Hopefully you are ready to head out with bloating under control and feeling like a million bucks!
Keep enjoying these great smoothies and comment below about which one you're going to try first!
Happy blending!