How to Open a Coco – the Fun, Safe & Ingeniously Easy Way to Crack Open Your Coconuts!
I absolutely could not live without my Coconut Water!! This deliciously electrolyte-laden shot of electrifying energy is bursting with so many nutrients that I can literally feel it lighting up every cell in my body as I savor its powerful yet delicately rich flavor! (When we are not opening our own coconuts, we LOVE the 100% organic coconut water from Harmless Harvest!)
Two Tough Issues for me though are (1) the high cost of great Organic Coconut Water—which is even higher while traveling (if I can find it all)—and (2) how terribly difficult and even Downright Dangerous it is when I wanna buy an actual coconut, hack it open myself, and drink this amazingly refreshing beverage straight outta the shell just like Mother Nature intended.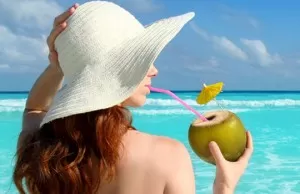 But now thanks to this coconut opener, both of these issues are gone!
Never again will I have to ruin another one of my beloved kitchen knives, or have to wield some crazy cleaver-esque type machete, just to be able to drink fresh coconut water with broken bits of shell in it and my hands all nicked up…
So I decided to share with you all this incredible tool!
Please Note: I previously used the (more expensive) Coco-Jack, however they have since collected money but were always on backorder and after numerous complaints of not sending orders I found the alternative listed in this How to Open a Coco Review.
Brilliant Coconut Water – Cost-Slashing-Simplicity
This tool makes cracking open coconuts fun, safe, easy and incredibly cost-effective.
Using this brilliant invention not only eliminates every bit of broken shell from your coconut water and meat—and all with virtually NO RISK of hurting yourself—it also means you don't have to buy pricey coconut water!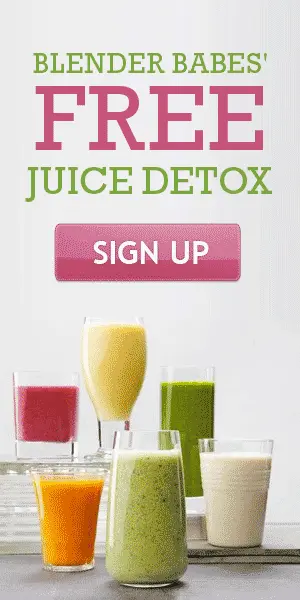 This beautifully crafted ergonomic tool Allow Anyone to Crack Open a Young Thai Coconut (which are the kind that have been precut) in just a few seconds!
It is super simple to use —but the best part is that it's totally inexpensive!
I've saved SO MUCH money buying $1-$2 coconuts from my local markets (look for asian markets, or I recently saw Melissa's Produce $2 coconuts at my local grocery store), my coco opener has more than paid for itself and I continue to save every time I use it. SCORE!!
What Is a Coco Opener Exactly?
This coconut opener is a rugged and harmoniously balanced handheld tool designed specifically for cracking open coconuts.
Featuring pre-dulled edges that won't dent or ding—and NEVER need to be sharpened—the Coconut Opener is made of 100% Food-Safe Stainless Steel.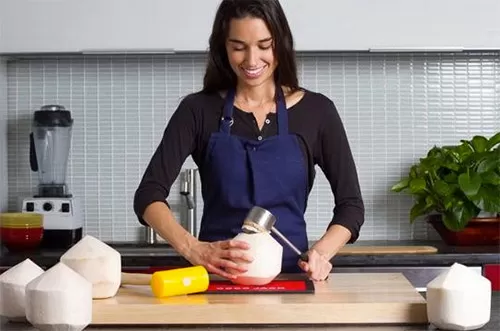 How-to-Use the Coconut Opener and Rubber Hammer

1. Place your coconut on a sturdy countertop and have a bowl handy.

2. Hold your Coconut Opener firmly in place dead center on top of the coconut.

3. Hit the edge of your Coconut Opener furthest away from you with the outside edge of your hammer —letting gravity do most of the work, but with a Final Forceful Flick of the Wrist right before impact.

4. Without straining, repeat #3 until you've sunk your coco opener firmly into the coconut— which you will then be able to easily pry open!

5. Use your thumb to press the perfectly broken coconut cap through the hole of your coco opener and remove it completely—then enjoy the Freshest Coconut Water you've ever tasted!
IMPORTANT NOTE: The Coconut Opener is only designed to be used on Young Thai Coconuts that have been precut. It can also be used on green coconuts; however, it is not designed for use on mature, brown or hairy coconuts.
How to Open a Coco with an Entire Coconut Kit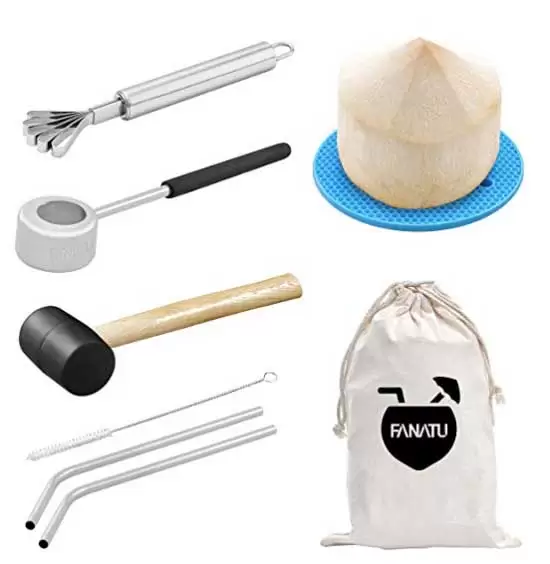 Included in the full kit is also a handy scooper which is a stainless steel tool that scrapes the coconut's inner wall—allowing you to extract all of the nutritious meat too!
THIS IS A MUST HAVE! I used a big spoon before to scrape bits and pieces of coconut meat out to make fresh coconut milk or for my healthy smoothie recipes, and I hated doing it.
Now with the special scoop it's a TOTAL BREEZE!
How to Use the Coconut Scooper

1. Once you've opened your coconut and removed the perfectly broken cap (and drank the delicious water!), wedge your scooper against the inside wall of the coconut.

2. Holding your scooper firmly in place, use your free hand to TWIST the COCONUT AROUND your scooper.

3. Remove your scooper from the coconut then simply pull out the meat!
Stainless Steel Straws
I always try to do my part to be eco-friendly – and encourage my community to use sustainable straws. My favorite are inexpensive stainless steel straws and I'm THRILLED that these are also included in the Coco Opener Kit!
Remember you can store everything in the included carry bag, which is perfect for pulling out everything you need when you're ready to open a coco!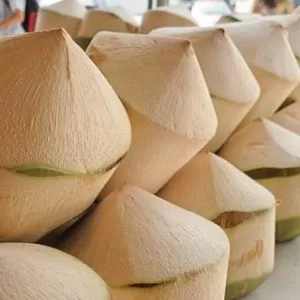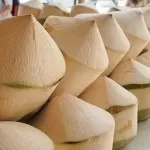 Lifetime Warranty with 100% Money Back Guarantee.
Fanatu stands behind the quality of their products. As long you purchase your from them you'll receive a Lifetime Warranty against breakage.
They are also so confident that you'll absolutely love all of your new Coco Opener that they even offer a 100% Money Back Guarantee on everyth
ing they sell!
Check out the Coco Jack website to learn more about their amazingly ingenious products.
Got questions about How to Open a Coco? Leave them in the comments! And be sure to let me know how opening those first few coconuts goes, as well as how heavenly that ultra fresh coconut water tastes!! 🙂