EASY VEGAN DARK CHOCOLATE RASPBERRY FONDUE RECIPE 
The most amazing thing about this vegan chocolate fondue recipe is that no complicated double-boiler or additional heat is needed!
All you need is your Blendtec or Vitamix or other high-speed blender and about 5 minutes and you'll make a healthier version of your favorite romantic, warm, chocolatey dessert!
We made a vegan version that will satisfy the chocolate cravings of our non-dairy consuming community members, but for everyone else you can use half n half instead of the full fat coconut milk!
This vegan fondue will also stay relatively soft when left at room temperature, so it is a great option for parties and events, you can also keep it hot and melty by transferring it to a fondue pot!
If there are leftovers (how?!), mix into oatmeal, drizzle over ice cream, or our dessert bars and brownies.
This is a perfect Valentine's Day recipe… or really any time you want a delicious chocolate dessert!
Be sure to join our blending-loving community for more great party recipes easily made in your blender! Share your rating below if you give this one a try! We love to get your feedback! 🙂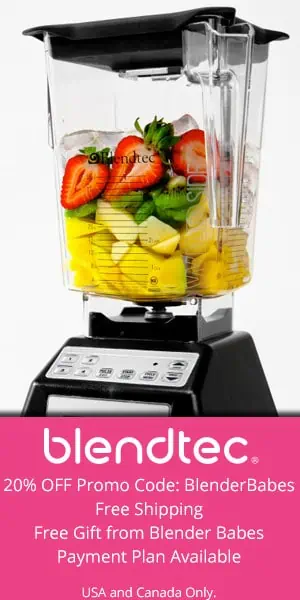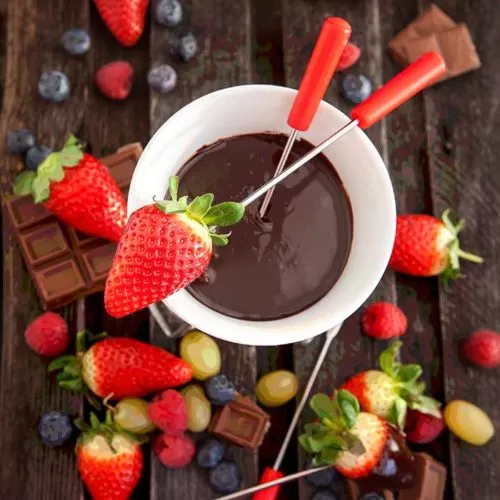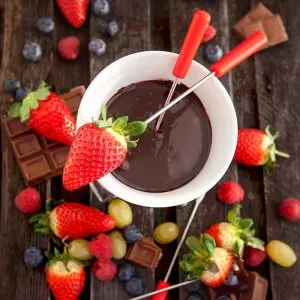 Easy Vegan Dark Chocolate Raspberry Fondue
Ingredients
12

ounces

342 g dark chocolate, chopped

1 1/2

cups

360 ml canned coconut milk

3

tablespoons

42 g powdered sugar

1/2

cup

53 g raspberries, fresh or frozen
Instructions
Place all ingredients into your blender jar in the order listed and secure lid.

For

Blendtec

: Run the SOUP cycle three times or until steaming.

For

Vitamix

: Select Variable 1. Turn machine on and slowly increase speed to Variable 10/High. Blend for 4 minutes, or until steam escapes through lid.

Pour into fondue pot or a bowl that will retain the heat. Serve immediately.

All done! Enjoy!! Now take a photo, rate it, and share your accomplishments! 🙂 Tag @BlenderBabes & #BlenderBabes
DARK CHOCOLATE HEALTH BENEFITS
100 grams of dark chocolate has 11 grams of fiber, 67% of your of your daily recommended dose of Iron, 58% of the RDA for magnesium, 89% of the RDA for copper, and a whopping 98% of the RDA for manganese.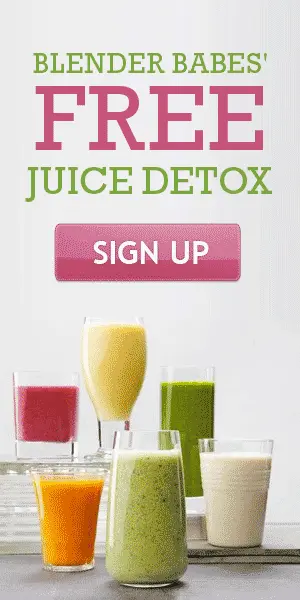 It also has quite a bit of potassium, phosphorus, zinc, and selenium, and is a powerful source of antioxidants.
Cocoa and dark chocolate contains more flavanols, polyphenols, and free-radical fighting than any other food tested, including blueberries and acai berries!
Dark chocolate also has a positive affect on your cholesterol, checking the bad cholesterol and building the good cholesterol.
Dark chocolate is also heart healthy, warding off heart disease and other cardiovascular problems!