SPINACH BROWNIES RECIPE
Similar to our Popeye's Surprise Ice Cream recipe, this Spinach Brownies Recipe is a super EASY way to sneak in some vegetables without the kids knowing!
Trust us, the kids (and the BIG kids!) won't even know the difference.
Keep all the taste with added nutrition for the whole family.
Your Blendtec or Vitamix blender is also a mixer, so no need to break out and dirty the big mixer when you have a high powered blender!
Mix up your brownie batter in seconds, pour into prepared baking dish and voila!
Top these spinach brownies with whipped cream or sprinkle a little powdered sugar for some added sweetness!
Be sure to join our community for more amazing Blender Babes recipes! Share your rating with us if you try this one at home. 🙂
Please Note: The Blender Babes now wear Activewear.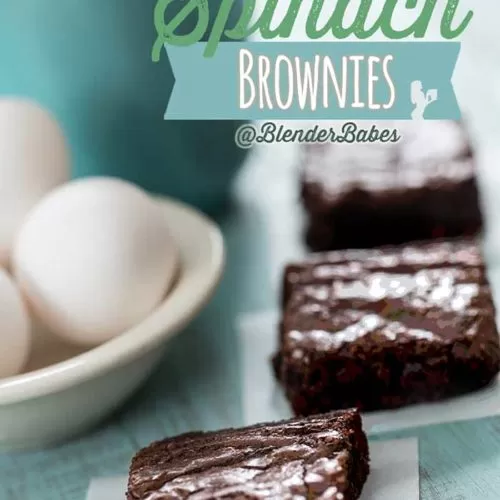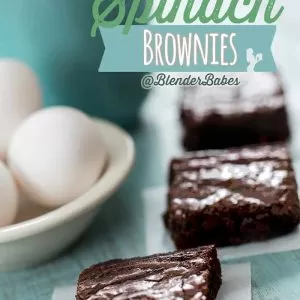 Spinach Brownies
Ingredients
1

stick

4 ounces of melted butter

2

eggs

1

cup

of Spinach

1

full package of brownie mix
Instructions
Preheat oven to 350˚F (176˚C). Grease a muffin tin or a 8 by 2 inch square pan with butter or cooking spray.

Place 1 stick of melted butter (4oz), 2 eggs, and 1 cup of spinach into the Blendtec or Vitamix blender. Mix on a lower speed until the ingredients are well combined.

Then, stop the blender and add 1 full package of Brownie Mix.

Secure the lid

For

Vitamix

: Start on speed 1, turn machine on and slowly increase to speed 10. Blend for 20-30 seconds or until mixed.

Pour batter into muffin tin or a 8x8x2 inch pan.

Use a spatula to scrap all the batter out of the jar.

Bake for 10 minutes or until a knife inserted into the center comes out clean.

All done! Enjoy!! Now take a photo, rate it, and share your accomplishments! 🙂 Tag @BlenderBabes & #BlenderBabes
Notes
You can make this with ANY packaged brownie mix, just follow the ingredient type/amounts and instructions for cooking as stated by brownie box. Follow steps to incorporate the spinach.
Spinach Heath Benefits and Fun Facts
Spinach (Spinacia oleracea) is a wonderful green-leafy vegetable often recognized as one of the functional foods for its nutritional, antioxidants and anti-cancer constituents.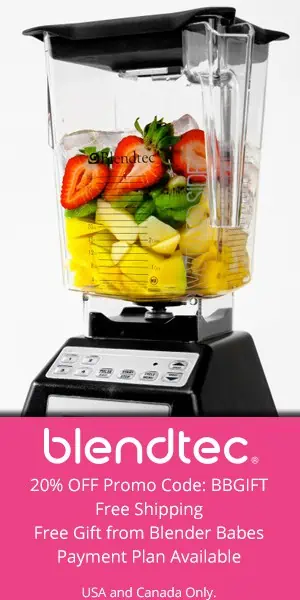 Its tender, crispy, dark-green leaves are favorite ingredients of chefs all around the planet.
Botanically, it belongs to the Amaranthaceae family and its scientific name: Spinacia oleracea.
The Spinacia plant grows about 1 foot in height.
Although, it can be grown year round, fresh greens are best available just after the winter season in the Northern hemisphere from March through May and from September until November, in the South of the equatorial line.
Spinach is a powerhouse of nutrition rich in many vitamins and nutrients.
Experts have identified at least thirteen different compounds in spinach that provide antioxidant and/or anti-cancer benefits.
Spinach rich in calcium and magnesium, helps prevent osteoporosis. It is also an excellent source of iron, which is critical for women in menopause and for people who have anemia or chronic fatigue syndrome.
Spinach contains vitamin E, which helps slow mental decline and memory loss.