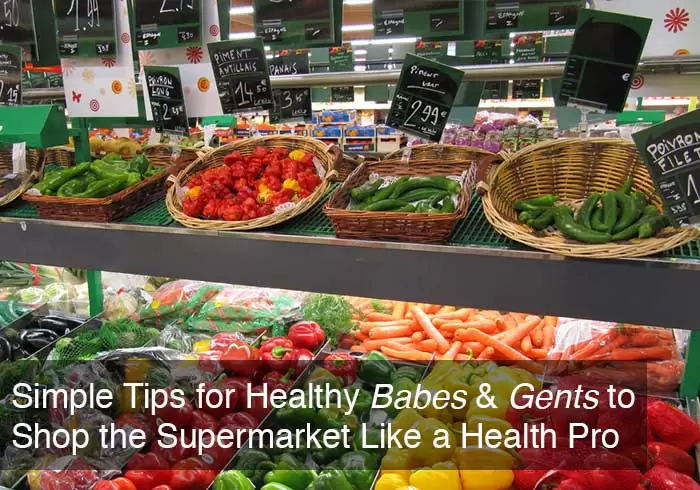 It's difficult to avoid processed foods with added sugars, modified oils and all other chemicals that we can't pronounce, and most of us don't have the luxury of growing our own food, either because of time or space. If you're stuck purchasing all of your foods and fresh smoothie ingredients from supermarket shelves, read on!
Steer through the supermarket aisles and shop like a health pro with these

11 simple tips

from

Blender Babes

!
1. Don't grocery shop hungry.
THIS IS NUMBER 1! How many times have you gone to the store hungry and bought a bunch of stuff you don't really need? When you're hungry, everything sounds good! Make sure you've eaten a healthy meal or snack before facing supermarket aisles. Doing this ensures that you'll be in a good state of mind, and studies have proven that you're more likely to make healthier food choices, instead of opting for the unhealthy snacks and treats you crave during weaker moments.
2. Make a grocery list.
Make your list before you head to the grocery store and only buy what you need. By planning your meals and creating a shopping list ahead of time, you'll avoid wandering to the "dark side." a.k.a. the processed foods and snack aisles! Keep it healthy by sticking to your list! Use the FREE Blender Babes's Universal Shopping List resource to edit your list anytime, anywhere.
3. Shop for whole foods.
Start with the produce section! These are the #1 whole foods you should be filling your cart with first. If it contains one ingredient, it's pretty safe to say it's a healthy product! Also remember, breakfast cereals are not a whole food! If cereal is your go-to breakfast staple, be sure to read the label; if sugar is the main ingredient (or top 5), walk away. If you insist on breakfast cereals, you can substitute whole oats, quinoa, puffed rice, grains or natural organic muesli, and add fresh cut fruits and grains for a healthier, tastier result. Of course, Blender Babes recommends green smoothies for a natural energy boost in the morning! It also gets your digestive system moving!
4. Read the nutritional labels.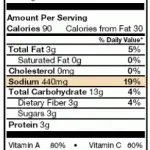 Take the extra time to read all packaging labels for nutritional content. The general rule is the fewer the ingredients, the better. Most of the good stuff won't even have nutrition labels (remember, the stuff you find along the store's perimeter – meat, fruits, and vegetables). So if you happen to be shopping for things that come boxed or bagged, make sure you take an extra minute to read the nutrition label. You'll be amazed at what they hide in food these days! If you can't pronounce it, you probably shouldn't eat it!
5. Avoid GE (genetically engineered) food.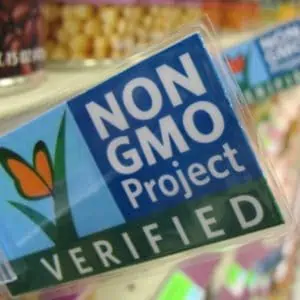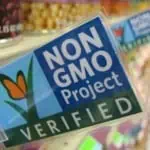 Avoid buying GE food by sticking to the organic section. National and state organic certification rules don't allow genetically engineered foods to be labeled "organic". When you buy organic, you're buying food free of both synthetic pesticides and GE ingredients. Some foods are now being certified as "Non-GMO (genetically modified organism) Project Verified". The four most common GE foods you should look out for are field corn and corn-derived ingredients, soybeans and soybean-derived ingredients, sugar and vegetable oils. Other foods that could be GE are papaya, zucchini and yellow summer squash as well as sweet corn. Pretty surprising!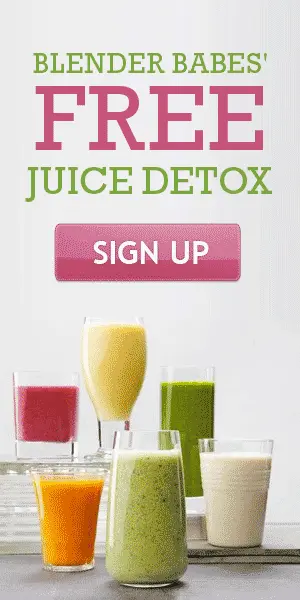 6. Buy organic meat.
If meat is on your list, make sure you buy grass-fed beef as opposed to grain-fed beef, which accumulates fat in different ways. Take a minute to read the label and always assume it's grain-fed unless it states otherwise on the label. You may also be subjecting yourself to added hormones and pesticides if you're not buying organic (especially with chicken). The Food and Drug Administration (FDA) currently approves five different types of hormones used in food production: testosterone, progesterone, zeranol, trenbolone acetate and melengestrol acetate. Though testosterone and progesterone are naturally produced by animals, zeranol, trenbolone acetate and melengestrol are made synthetically and approved for use in cattle and sheep. Antibiotics used on poultry and hormones injected into cattle, sheep and hogs also expose consumers to contaminants that may increase cancer risk. So it's important to choose organic whenever possible!
7. All you need is water.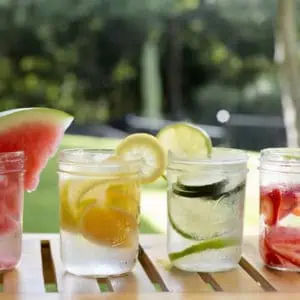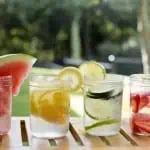 Keep it simple – if you're thirsty, drink water! Fruit juices, drinks and sport drinks are all bad news for your bod, and they're loaded with sugary sweeteners and empty calories! Alcohol should also be limited since it's made by fermenting sugar (gross!) For calcium, drink organic milk or milk substitutes, such as almond, coconut, soy, hemp and peanut milk. Remember, once you're feeling thirsty, you're already dehydrated! Our bodies are made up of 2/3 water, so once you're body is dehydrated, the amount of water in the body has already dropped below what is needed for normal body function. Not keen on plain water? Carry a bottle of one of our fruit infused stress relieving and detox waters with you during the day!
8. No "light" foods in your shopping cart.
It's always better to eat real foods with real fat! Low-fat or "light" foods and drinks generally mean higher sugar content. Removing fat from food removes flavor, so extra sugar is added to make the product taste good. Though it's important to eat real foods, be mindful of your saturated fat intake and avoid trans fat, especially hydrogenated oil. For weight loss or to maintain weight, eat healthy full-fat foods (chocolate avocado pudding, anyone?) just in smaller portions. Moderation is key to a healthy body.
9. Add your own flavor to plain yogurt or other unflavored foods.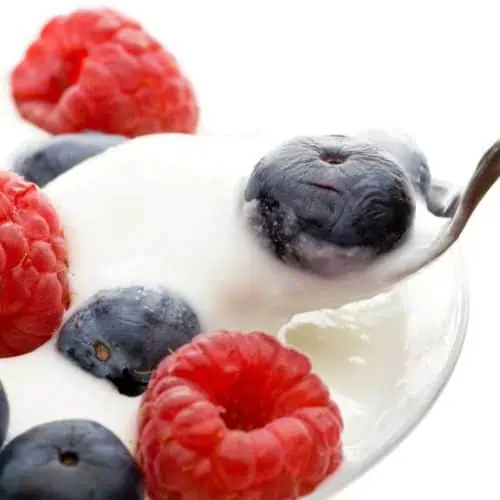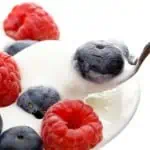 Natural, unsweetened yogurt and greek yogurt are slightly sour in taste, due to the lack of sugar. But don't let this discourage you! Simply add fresh organic berries, cinnamon or raw honey along with chia seeds or hemp seeds for a naturally sweet yogurt or use it in your smoothie recipes. You can do the same with healthy cereals, oatmeal and other foods that may need a little extra sweetness.
10. Forget the "sweet life".
We admit it, most things taste better when sweetened, but the unfortunate truth is that artificially sweetened foods are bad for our bodies. Artificial sweeteners can be beneficial in cutting down calories when used in small amounts, however some may actually be dangerous when consumed in larger amounts. Like anything in life, balance is key! Our bodies treat artificial sweetener as if it's glucose and consuming it stimulates the release of insulin in the blood steam. This causes the body to store fats and sugars, instead of burning them. When you use these artificial sugar substitutes in your diet to lose weight, you're actually doing the opposite to your body! Culprits to be avoided are Sucralose, Saccharin and Aspartame, to name a few. However, there are several natural sugar substitutes recommended by Blender Babes.
11. Break up with store-bought condiments.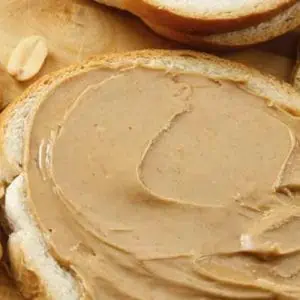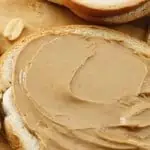 Commercial condiments, such as mayonnaise, ketchup, dressings, tartar sauce, honey and dijon mustard, are full of processed oils and sugar. It's time we break up with these condiments! If you need something to spread, simply buy fresh ingredients and start blending! An avocado spread or nut butter are always delicious (and natural) choices. Try our peanut butter or almond butter recipes with your Blendtec or Vitamix blender and make your own! 🙂
Be sure to follow these tips on your next trip to the grocery store! By using the FREE Blender Babes's Universal Shopping List resource you'll be able to plan ahead and indulge in only the nutritious products your body needs. Share the news! Follow a healthy diet by simply signing into the Universal Shopping List in our site, you can also download the App!