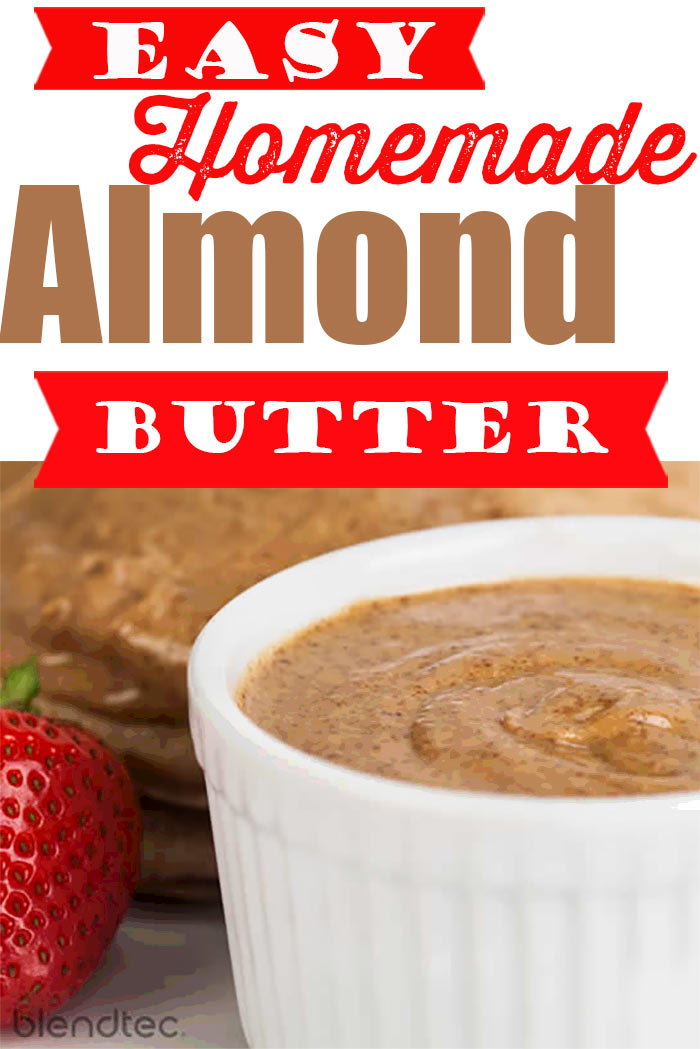 HOW TO MAKE HOMEMADE ALMOND BUTTER RECIPE
Peanut butter has always been the popular sandwich spread, but recently almond butter has emerged as a heart-healthy alternative to use in your diet.
This homemade almond butter recipe, which is equally delicious, is more nutritious than most other types of sandwich spreads.
We like using salted & freshly roasted almonds for our homemade almond butter, and we especially love Blendtec's Twister Jar for our nut butter because it cuts the blending time down to mere seconds!
Below you'll find the health benefits associated with the consumption of almonds and almond butter.
Be sure to join our community for more healthy blender recipes.
If you try this one at home, share your rating in comments.x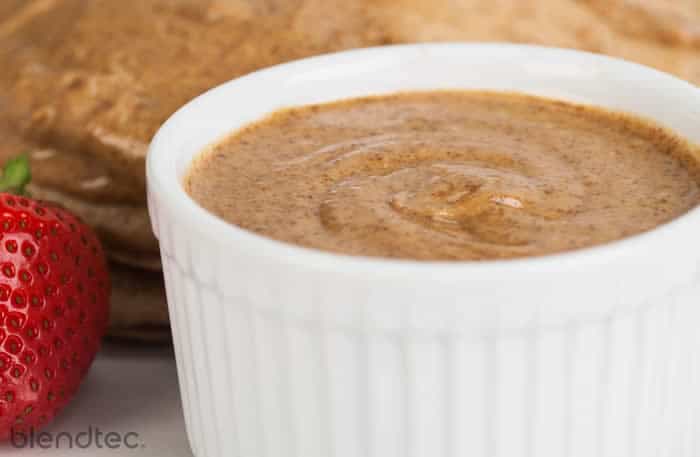 ALMOND BUTTER HEALTH BENEFITS
The number one health benefit of almond butter is that it is good for the heart. It is rich in monounsaturated fats, which are the type of fats that reduce levels of cholesterol and decrease the risk of heart ailments.
Almond butter is also known for lowering blood pressure because it can decrease cholesterol levels.
When cholesterol accumulates in the blood vessels of the body, it makes it difficult for blood to flow more freely to different organs. When this happens, the heart will pump more strongly and this can result in high blood pressure.
Lowering the cholesterol will also lower blood pressure.
Apart from that, almond butter also contains minerals that are effective in reducing blood pressure.
These minerals are calcium, potassium, and magnesium, which work hand in hand to decrease the pressure and resistance in the blood vessels to maintain the proper level of blood pressure.