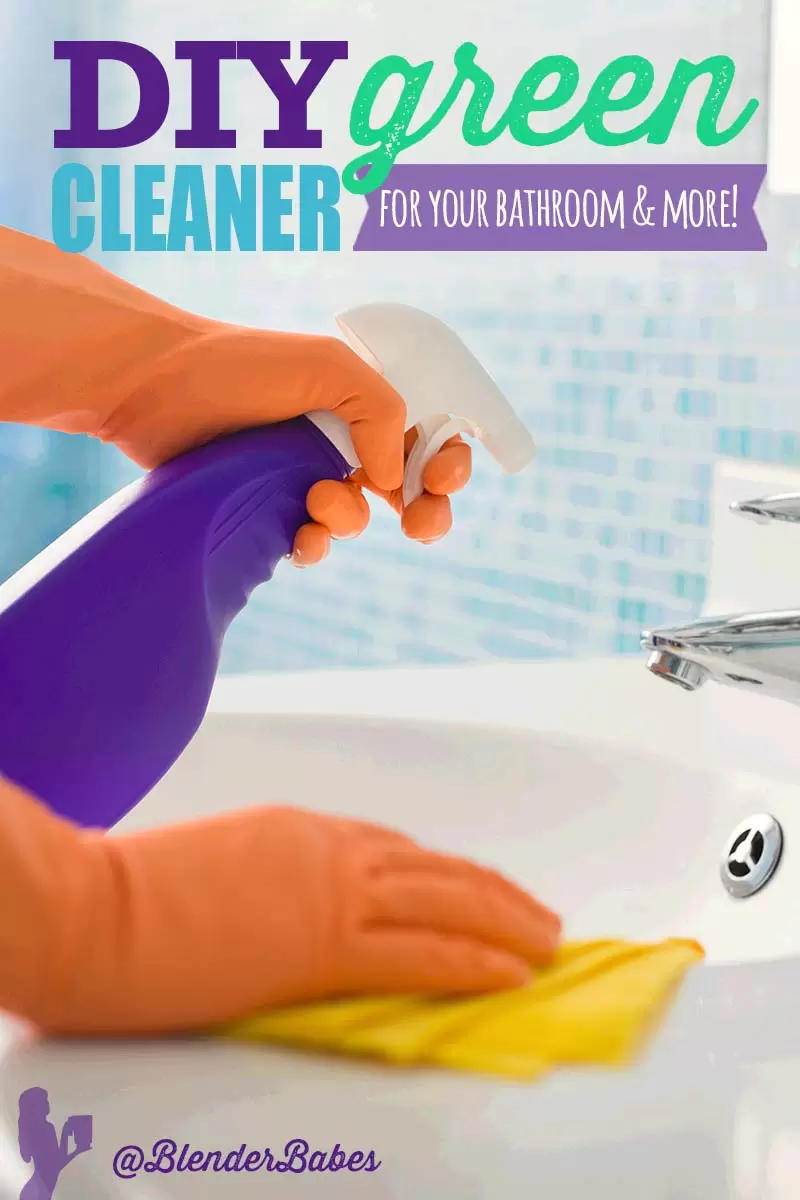 DIY GREEN CLEANER

We have great news Blender Babes! We have found a magical (and economic) non-toxic green cleaner solution to make your homes sparkle!

This easy to make DIY GREEN cleaner will not only clean but it will deodorize and disinfect everything!
Well mostly everything 🙂
Say "HELLO!" to sparkling and actually clean mirrors, tubs, counter tops, toilets and faucets.
You will never buy another store bought chemical cleaner again!
This solution can be made with things you already purchase and it is truly AMAZING.
We could rave about this green cleaner all day, but then you'd be sitting here reading about it instead of making it. So go make some now!
And don't be greedy, share this gem with everyone you know!
Then join our community for more great DIY solutions! 🙂 If you try this one at home, share your thoughts with us by commenting below! 
RECIPE: DIY Green Cleaner: A Cleaning Solution for Your Home Bathroom & More
AUTHOR: Adapted from Rifles & Ruffles
YIELDS: 3/4 cups
INGREDIENTS:
1 Professional Spray Bottle
10 ounces water
8 ounces Distilled White Vinegar OR Apple Cider Vinegar
4 ounces Lemon Juice
2 ounces Liquid Soap (Dawn, Palmolive, Kirkland Signature)
2 teaspoon Baking Soda
OPTIONAL ADD IN
2-5 drops of high quality Essential Oil(s) – This will take away the smell of vinegar and some add more natural anti-bacterial qualities! I love using lavender and lemon, but here is where you can get creative!
INSTRUCTIONS:

To MIX:
Add the Baking Soda and Vinegar FIRST and let it fizzle out to prevent foam.
Add the rest of the ingredients
Funnel in all the ingredients into your pro spray bottle.
TO USE:
Clear and lightly clean all the surface areas, remove any dirt, hair, etc.
Use the lightest spray setting to spray the solution all over your bathroom – sink, counters, mirror, faucets, tub and the inside and out of your toilet.
Let it sit for a bit. (You can use this time to sweep the floor or make a delicious GREEN SMOOTHIE to get some extra energy!)
Use a clean microfiber cloth to wipe down all the surfaces from the cleaners to the dirtiest: for us that means starting with the mirror, faucets, sink, tub/shower and lastly the toilet. But you can choose your own order 🙂 Because of the liquid soap in the solution, be sure to rinse the tub/ shower very well so that it isn't slippery when used next time.
Stubborn stains? Do not worry! Spray the problem area well, let it sit for a bit and then using a sponge with a non-scratch scrubber, scrub in a circular motion. This will work on any surface including the stubborn dirt ring around the top of the tub and the dirt stuck in the bottom.
Rinse very well and enjoy your sparkling bathroom!
All done! Enjoy!! Now take a photo, rate it, and share your accomplishments! 🙂 Tag @BlenderBabes & #BlenderBabes
Tips & Tricks

DO NOT USE use vinegar or lemon juice on marble or granite.
If you don't like the vinegar smell – add a few drops of your favorite essential oil, just don't use a HOT one (like oregano). Since you're using so little, it's heavily diluted and shouldn't break down the plastic pro bottle. We like clove, lavender, rosemary, cinnamon, geranium, tea tree, thyme and lemon are commonly regarded as essential cleaning oils and have amazing anti-bacterial properties. The great thing about vinegar is once it dries the smell disappears. It smells a lot better than any of the chemical filled store bought cleaners and it gives you better results!
For really tough stains some people use WARM vinegar by heating the vinegar in the water bottle for 30 seconds then adding the dish soap. Leave on for up to one hour and enjoy the results!
THE DANGER OF MOST CLEANING SOLUTIONS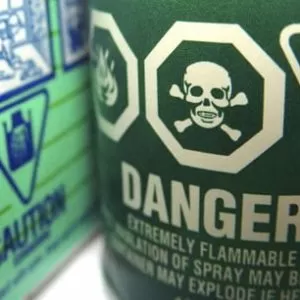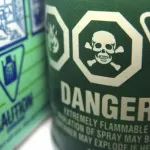 Cleaning ingredients vary in the type of health hazard they pose, some of the most common dangers are skin and respiratory irritation, watery eyes and chemical burns, and others are even associated with chronic illnesses such as cancer. The most acutely dangerous cleaning products are corrosive drain cleaners, oven cleaners, and acidic toilet bowl cleaners, according to Philip Dickey of the Washington Toxics Coalition. Corrosive chemicals can cause severe burns on eyes, skin and, if ingested, on the throat and esophagus.
Fragrances added to many cleaners, mainly laundry detergents and fabric softeners, may cause acute effects like respiratory irritation, headache, sneezing, and watery eyes in sensitive individuals as well as those who suffer from allergies and asthma. The National Institute of Occupational Safety and Health has found that one-third of the substances used in the fragrance industry are toxic, but because the chemical formulas of fragrances are considered trade secrets, companies are not required to list their ingredients but only label them as containing "fragrance."
Other ingredients in cleaners may have low acute toxicity but contribute to long-term health effects, such as cancer or hormone disruption. Some all-purpose cleaners contain the sudsing agents diethanolamine (DEA) and triethanolamine (TEA). When these substances come into contact with nitrites which are often present as undisclosed preservatives or contaminants, they react to form nitrosamines – carcinogens that readily penetrate the skin. (Source: organicconsumers.org)