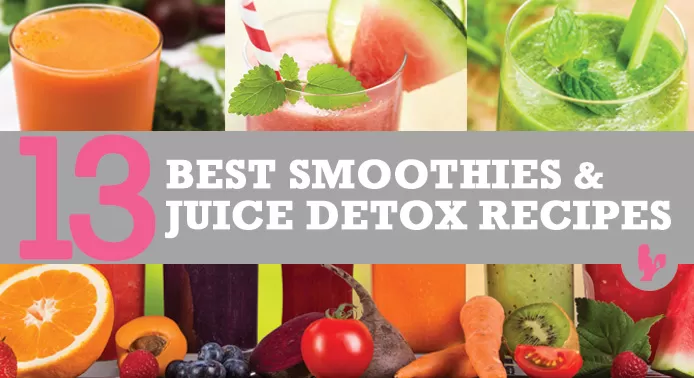 Best Smoothies and Detox Juice Recipes

Blender Babes has gathered the best (i.e. TASTIEST!) smoothies and juice detox recipes to kickstart your health any time of year! Almost all of us eat processed foods and preservatives and are exposed to environmental toxins daily. These toxins cause inflammation, which can silently take over every cell in your body and, over time, negatively affect your health and abilities; allergies, joint pain, disease and premature aging are only a few ailments linked to inflammation. Based on the detox definition, we believe in "continual cleansing". Put your Blendtec or Vitamix or other high powered blender to work (or your regular blender)! Help your body detox safely and continually rid itself of toxins throughout the year!
This is a community favorite from our juice detox recipes, it's as bright, beautiful and healing as sunshine! I AM SUNSHINE is low in saturated fat and moderately anti-inflammatory.
It is also a good source of dietary Fiber, Magnesium and Potassium, and a great source of Vitamin A, Vitamin C and Manganese. And…um, it's REALLY GOOD! 🙂
Organifi is a superfood green juice by Drew Canole of Fitlife.tv containing some powerfully detoxing ingredients. All the nutrients work synergistically to target stubborn fat, increase energy and boost metabolism in 3 different ways.
There's 11 top nutrients including the adaptogen Ashwagandha, which helps strengthen your body's adrenal system. This is especially great for those that do not have a good blender OR juicer OR time!
One of our most popular recipes, this is the NEW (and improved!) Dr. Oz green juice recipe. It's super low-calorie yet rich in many essential vitamins such as A and K. This whole food juice is packed with tons of nutrition powerhouses. Plus the lemon, lime, celery, and parsley are incredibly detoxing and cleansing.
One of the best ingredients for liver health is broccoli. And we're going raw with it in this smoothie. The cancer fighting cruciferous contain phytochemicals that directly help with the elimination of contaminants. Other friends of your liver include the king of cruciferous vegetables, kale, and detoxifying lemon. Having these raw ingredients first thing in the morning makes for a tremendously nutritious day.
If you have been looking for a recipe containing Swiss Chard, your search has come to an END! This green smoothie recipe by my friend Tess, aka – The Blender Girl – contains the amazing properties of Chard, cleansing the body and regenerating cells, blood and the respiratory system, with an amazing taste (we definitely recommend adding the optional Acai yum!)
Another tribe favorite from our whole food juice detox recipes for its simplicity as well as tasty beet juice, which incorporates super detoxing cayenne pepper. Typically juice detox recipes with cayenne pepper can be a little hard to swallow… 😉 If you've tried you know what we mean! This high antioxidant, blood cleansing whole juice recipe is easily made with your Blendtec or Vitamix high powered blender – but you can also use your regular blender.
Blender Babes contributor Healthful Pursuit shares one of her most powerful detox juice recipes! The mint soothes your digestive system, the nutrients in kale help to support a natural detox, and the cucumber acts as an anti-inflammatory. This is an extracted juicer recipe, but we've tested it in a blender and mmmmm, it's good!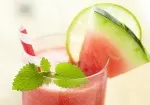 8. Anti-Aging Watermelon Ginger Berry Detox Juice. This detox juice is refreshing any time of year, you will definitely want to add it to your continually cleansing detox regimen! The ginger will warm you up, and the watermelon serves to cool you back down and hydrate your body and skin.

9. Pineapple Spinach Whole Juice. This light, frothy green juice recipe by Blender Babes contributor Incredible Smoothies has A LOT of tasty flavor that will effectively satisfy your detox needs.
The pineapple in the recipe aids the digestion of protein which is abundant in the spinach as well as potent antioxidants, vitamin A and vitamin C.
Use your power blender, or if you only have a "regular" blender – just strain the solids out at the end before serving.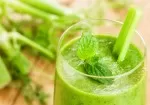 10. Migraine Be Gone Green Juice.
Aid and possibly prevent a migraine headache with this green juice recipe, it contains 3 of the top 6 best foods for curing headaches. So it's no wonder this natural remedy has been touted to cure a more intensive migraine!
This beet detox smoothie recipe by Blender Babes contributor Staying Raw doubles the detoxifying effect from the fresh or cooked beetroot as well as the cold-pressed coconut oil!
Your body will be thanking you for it. According to our recipe testers, it's one of the best tasting detox smoothies that they've ever tried! The coconut oil makes this detox smoothie extra satiating with healthy fats, so it's the perfect flavorful treat to help your body get rid of toxins.
Carrots have strong cleansing properties that are effective in detoxifying the liver, thus very effective for acne that is caused by toxins from the blood. This healthy whole juice recipe will not only give you a TON of natural energy, but has a hefty dose of fiber!
This is a juicer extracted recipe by one of my favorite vegan Blender Babes, Kathy of Healthy Happy Life (she has SO MANY amazing recipes, you gotta check her out!) We also tried this juice and liked it as a blended whole food juice as well! Just add a cup of filtered water or coconut water.
This juice detox recipe is rich in anti-inflammatory properties and antioxidants like Vitamin C. The bold dose of ginger gives your immune system a healthy boost! This go-to juice is for anyone with a cold, lazy immune system, stuffy nose or allergies. No harsh pills needed!
These smoothies and juice detox recipes have been given two thumbs up by our Blender Babes testers and community in terms of taste and results! Whatever your situation, we are here to SUPPORT you.
We host several guided juice cleanses throughout the year. Try any these of these juice detox recipes and start cleansing your body today!
If you are still questioning whether or not to try smoothies or juice detox recipes, consider the incredible benefits:
♥ Achieve ideal weight
♥ Reduce inflammation
♥ Remove impurities
♥ Glowing skin
♥ Antioxidant boost
♥ Enhance elimination
♥ Clearer thinking
♥ Increased energy
♥ Reboot your happiness