HOT NICKY RECIPE FROM HEAL YOUR GUT COOKBOOK

This hot sauce isn't just "hot", it's blazing!
This fabulous fermented hot sauce was named Hot Nicky by the Heal Your Gut Cookbook authors, and we definitely tasted why!
It's just one of many amazing fermented recipes from this cookbook, which was just one section amid meat, vegetable, snacks, condiments and pantry staples, and (thankfully!) desserts for the different stages of the GAPS diet. 
I was seriously drooling over this book for over an hour on a long car ride, trying to decide which recipes we hoped to test and share with our community!
I especially enjoyed the essential ingredients and techniques section in the beginning, with easy to follow step by step photos.
If you're looking for delicious nutrient dense recipes for your intestinal health using the GAPS diet, the Heal Your Gut book is a MUST.
Your Hot Nicky hot sauce goes well with any Mexican dish, on burgers, roast beef or fish, eggs, or as a yummy topping to oysters – you name it!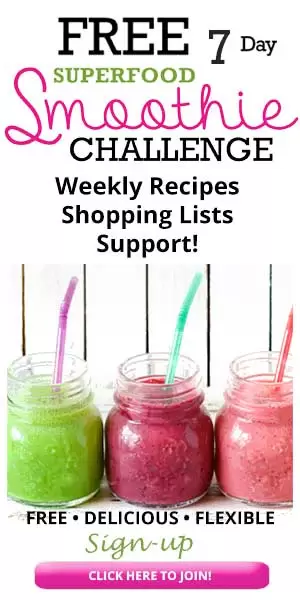 It has a unique flavor profile: imagine a thicker, green Tabasco-type sauce with more heat, with an added depth of flavor from the mango and apples.
It tastes and smells wonderful, and our recipe testers really enjoyed the balance of heat and fruity.
This recipe can be customized for how hot you want it just based on how many habanero peppers you use.
But be careful, because you don't need much on your plate – just a teaspoon on the side, unless you're really daring!
A  single batch will go a long way, so this makes a wonderful homemade gift!
*The GAPS diet is a comprehensive healing protocol developed by Dr. Natasha Campbell-McBride, a neurologist and nutritionist who specializes in healing of issues like autism spectrum disorders, ADD/ADHD, dyspraxia, dyslexia and schizophrenia by treating the root cause of many of these disorders: compromised gut health.
A high speed blender, such as a Blendtec or Vitamix makes blending this easy, however a regular blender can be used if you very finely chop up all the ingredients first (and may need more liquid). Be sure to join our community for more nutritious sauces and condiments from Blender Babes and our friends. If you try this, please let everyone know by rating it in the comments! 🙂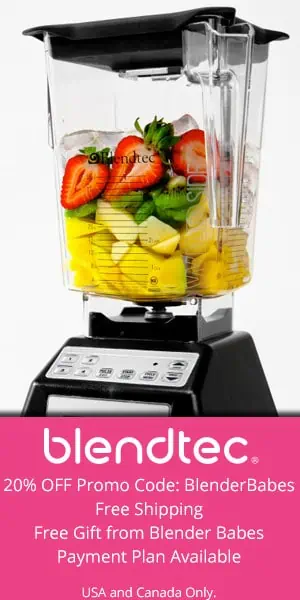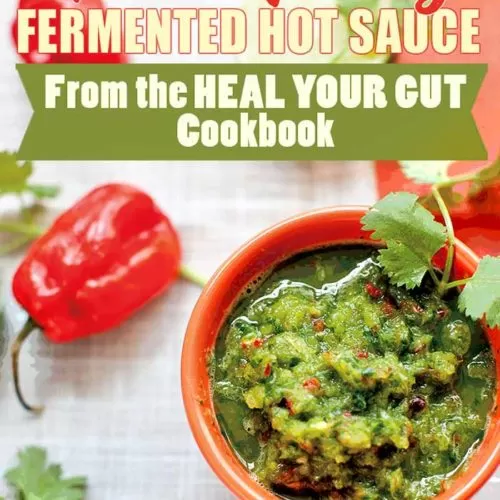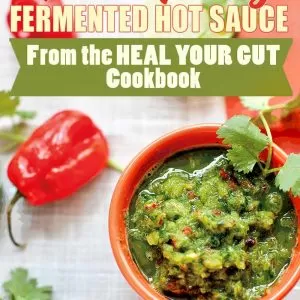 Hot Nicky
Ingredients
1/4

cup

filtered water

1/4

cup

sauerkraut juice or fresh whey OR 1/32 tsp

a smidgen Vegetable starter culture dissolved in 1⁄4 cup filtered water

4

–5 cloves garlic

1

mango

peeled (optional)

1

⁄2 lime

peeled

3

⁄4 bunch parsley

1

⁄2 bunch cilantro

1

⁄2 bunch scallions

1

onion

chopped

5

–10 habanero peppers

little orange hot peppers, chopped

1

–2 apples

cored and chopped (I often don't peel)

Big pinch of sea salt
Instructions
For

Blendtec

: Place the first 8 ingredients in your jar, secure lid and press "Pulse" 4–6 times. Add the onion, peppers and apples to jar and secure lid. "Pulse" 8-10 times. Press the SMOOTHIE setting. If blade spins freely at any time, stop the machine, use a spatula to scrape ingredients towards the blade, and continue to Pulse/Blend until you reach a consistency you like.

For

Vitamix

: Place all ingredients into the blender in the order listed and secure lid. Start on VARIABLE Speed 1. Turn machine on and slowly increase speed to VARIABLE Speed 10/HIGH. Blend until it's a consistency you like, using the tamper to ensure all ingredients are blended.

Store in pint-sized mason jars. Leave on the counter for 5 to 7 days. Store in the fridge.
Nutrition
Serving:
1
g
Calories:
7
kcal
Carbohydrates:
1.5
g
Protein:
0.2
g
Sodium:
5.3
mg
Fiber:
0.2
g
Sugar:
0.8
g
BLENDER BABES RECIPE TESTER NOTES
"I really love all the fresh ingredients used.
I love hot sauce especially when it packs a punch along with a great taste, and this has both!
" and "I am not a big fan of spicy things, but I found the fresh-blended sauce to have a complexity, even with incredible spice, that I was impressed by.
My husband, the heat-lover in the house, also liked the fermented version."
FUN FACTS AND HEALTH BENEFITS GARLIC
Garlic is a plant from the Allium family, closely related to onions, shallots and leeks.
It grows in many parts of the world and is a popular ingredient in cooking due to its strong smell and delicious taste.
However, throughout ancient history, the main use of garlic was for its health and medicinal properties.
Its use was well documented by all the major civilizations… including the Egyptians, Babylonians, Greeks, Romans and the Chinese.
Calorie for calorie, garlic is incredibly nutritious and has little calories.
A few health benefits:
Combat sickness: Garlic supplementation is known to boost the function of the immune system.
Reduce blood pressure: Garlic supplementation can have a significant impact on reducing blood pressure in people with high blood pressure thus thwarting cardiovascular diseases like heart attacks and strokes.
Improve bone health: studies have shown that it can minimize bone loss by increasing estrogen in females.
One study in menopausal women found that a daily dose of dry garlic extract (equal to 2 grams of raw garlic) significantly decreased a marker of estrogen deficiency.
This recipe & image has been excerpted from Hilary Boynton and Mary G. Brackett's The Heal Your Gut Cookbook (September 2014) and are printed with permission from Chelsea Green Publishing.