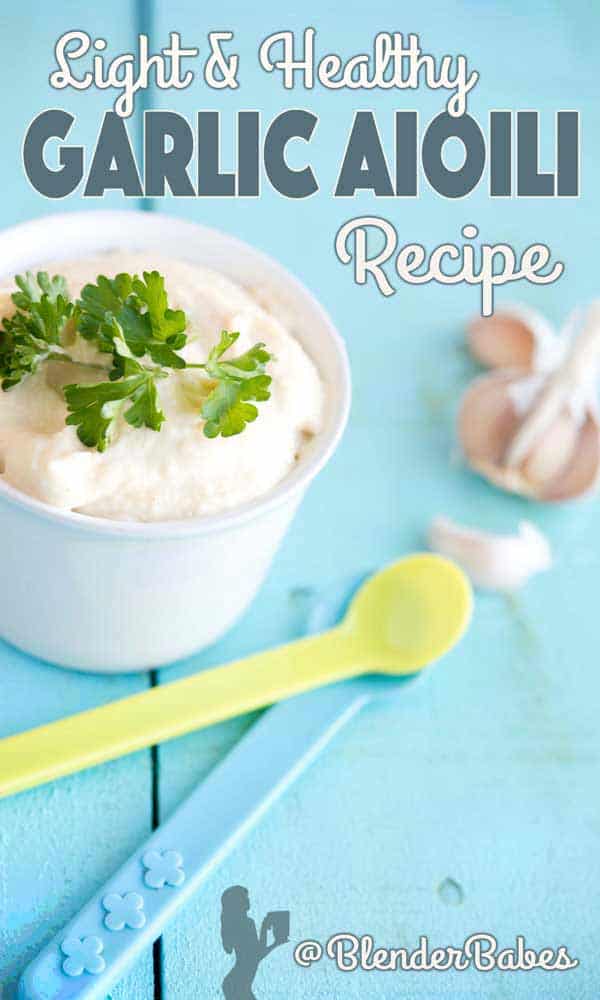 LIGHT AND HEALTHY GARLIC AIOLI
Aioli is a classic and versatile condiment that is a must for any kitchen.
Though most identify it as a mayonnaise substitute, aioli is a flavorful alternative for garlic lovers and this oil-free version is super healthy!
Delicious and creamy, this twist on a traditional spread is super easy to make in your Blendtec or Vitamix high powered blender.
Made with Greek yogurt, lemon juice, and seasonings, it's gluten-free, super fast and easy to make, especially if you have a Blendtec or Vitamix blender, and is nice and smooth.
Of course you can use a food processor, or try to work it out with your "regular blender".
It's perfect as a dip for veggies or french fries or as a spread for sandwiches or wraps.
Greek yogurt gives this aioli an added protein boost, and the lemon juice and dill gives it an intense, zesty flavor that our recipe tester and her hubby LOVED, and even used as a sauce over baked chicken!
Be sure to join our community for more healthy blender recipes. If you make this one, share your thoughts by rating it below.
HEALTH BENEFITS OF GARLIC
Garlic has been renowned throughout history regardless of region for its healing and anti-inflammatory capacity.
Garlic can lower high blood pressure and reduces risk of heart disease by slowing the hardening of arteries.
Fresh garlic may also help reverse diabetes, and can fight certain types of cancers, especially stomach cancer.
Garlic supplements don't have any of these healing powers, so get your garlic the old-fashioned way with this delicious aioli!
For those who love the great outdoors, garlic will keep ticks at bay!