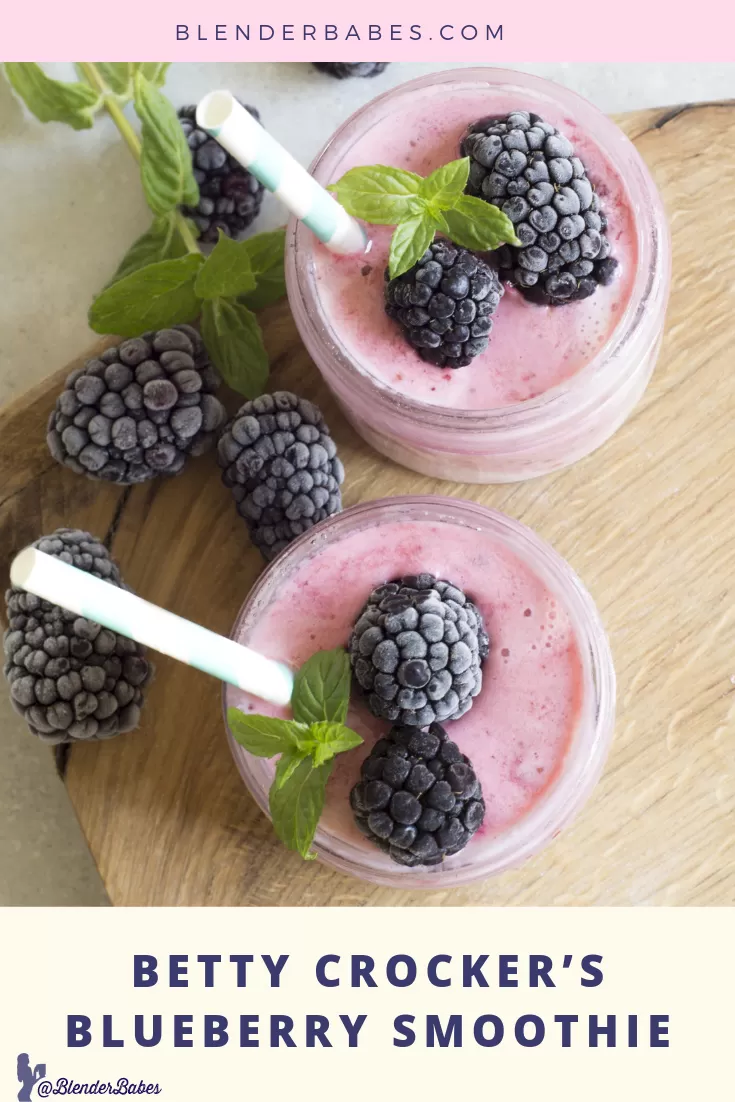 BLUEBERRY SMOOTHIE RECIPE
 Blueberries have a very sweet taste that you can enjoy just by eating them alone or combined with many other products.
This makes them great additions to smoothies, not only for taste but for the great health benefits as well. Blueberries will add some natural sweetness to any smoothie no matter what other ingredients are combined. 
This is a low-calorie delicious smoothie by everyone's favorite cook, Betty Crocker, made easily in a high powered blender. 
Be sure to join our community for more amazing Blender Babes smoothie recipes! Let us know what you think by sharing your rating in comments section below if you try this recipe at home. We love to get your input!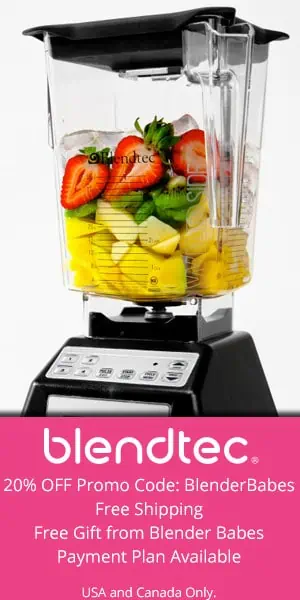 Swimsuit by: Victoria's Secret Swimwear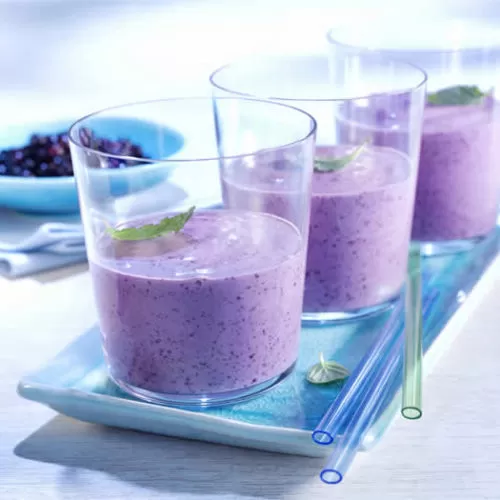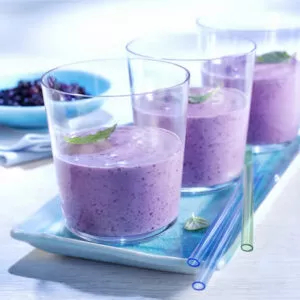 Blueberry Smoothie
Ingredients
1/2

cup

vanilla almond milk

1

French vanilla yogurt

1/2

tablespoon

honey

1

cup

frozen blueberries

1/2

cup

ice

2 cups if using fresh fruit
Instructions
Add ingredients to the jar and secure lid. Blend until smooth.

For

Blendtec

: Press the SMOOTHIE button.

For

Vitamix:

Select VARIABLE, speed #1. Turn machine on and slowly increase speed to VARIABLE 10, then to HIGH. Blend for 1 minute or until desired consistency is reached. Serve immediately.

All done! Enjoy!! Now take a photo, rate it, and share your accomplishments! 🙂 Tag @BlenderBabes & #BlenderBabes
Nutrition
Serving:
2
g
Calories:
321
kcal
Carbohydrates:
63.5
g
Protein:
10.2
g
Fat:
4.2
g
Saturated Fat:
1.6
g
Polyunsaturated Fat:
0.5
g
Cholesterol:
10
mg
Sodium:
217
mg
Fiber:
4.7
g
Sugar:
56.2
g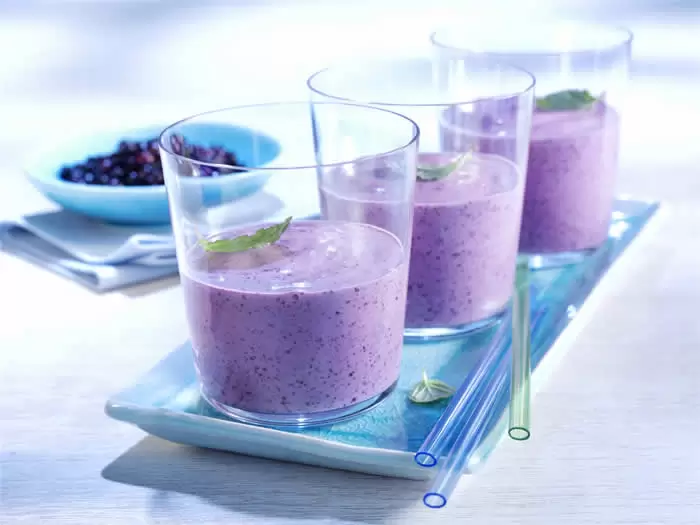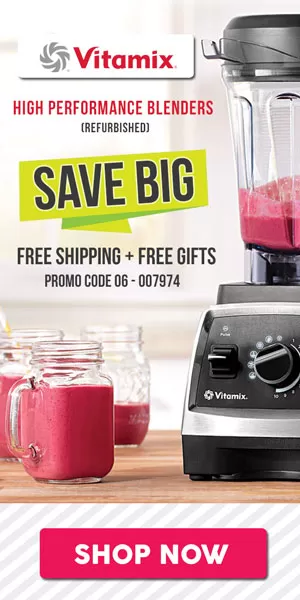 HEALTH BENEFITS & FUN FACTS
Blueberries have always grown in the wild and weren't cultivated until the twentieth century.
The Native Americans had many uses for them, both as food and medicine. In addition to being delicious and easy to eat, blueberries are one of the best sources of antioxidants among all fruits and vegetables.
Although blueberries have a fair amount of vitamin C, their real power is in their high phytonutrient content which provides an enormous amount of antioxidant protection.
The antioxidant pterostilbene, found in blueberries, is effective in reducing cholesterol and has been shown to reduce the growth of cancer cells, lower the risk of heart disease, and slow the aging process. The antioxidants in blueberries are also believed to reduce the risk of urinary tract infections.