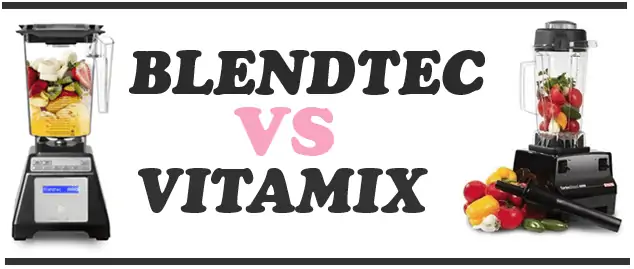 BLENDTEC vs VITAMIX – How to Crush Ice
A regular blender can't crush ice into fine textured snow, it requires a very powerful blender to crush ice and not leave chunks, or burn out the motor! The Blender Babes are using Blendtec and Vitamix blenders, the two most popular commercial grade blenders sold in America.

Crushing ice is no problem (and kinda fun!) for these two high performance blenders. If you have ever seen a WillItBlend video, you'll see much harder and crazier things that are being crushed than frozen water!

Both Vitamix and Blendtec have stainless steel blades with high powered motors that quickly and easily crush ice, however each blender has their own style.
Ice Crushing with a Vitamix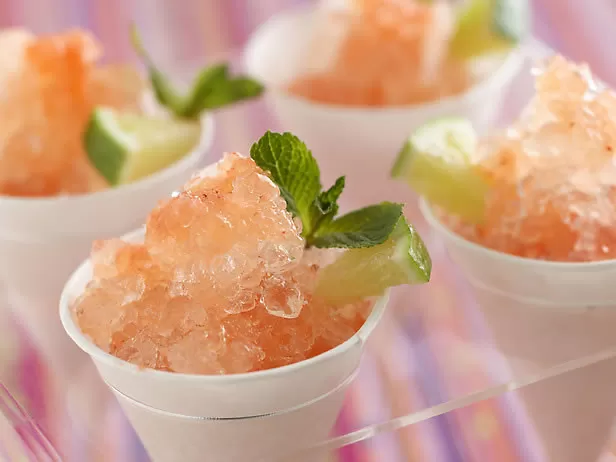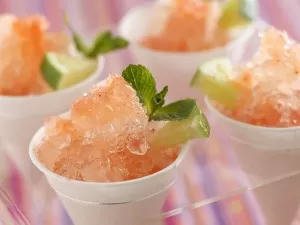 The Vitamix instructions say to add water to your ice and to make sure the ice isn't touching the blades.
If you are 100% manual control, such as the popular Vitamix 5200, go to Speed 10/High, then flip either the Power Switch on and off 2 or 3 times. This is the same as a "Pulse".
If using a newer model such as the Vitamix 300, 6300, 7500 or 750, just use the pulse setting 2 times or 3 times.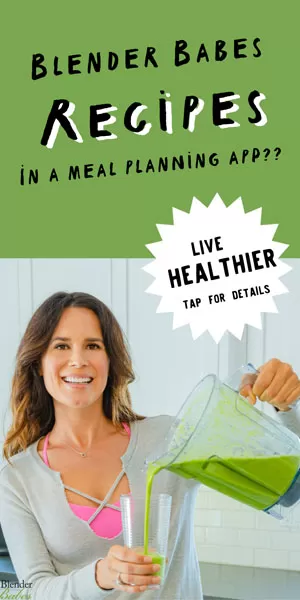 This will produce a snowy ice texture. When you wet chop the ice like the instructions tell you, you'll have to pour it out over a strainer. Though the Vitamix instructions say to add water, the Blender Babes have crushed ice with a Vitamix using no water and prefer dry ice.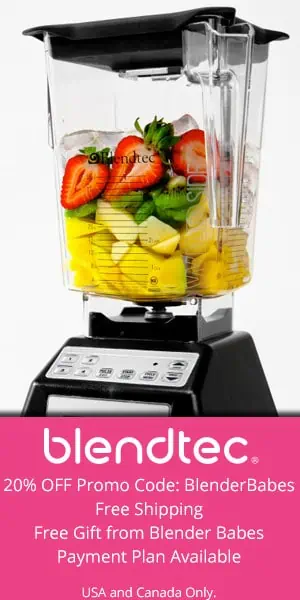 Ice Crushing with a Blendtec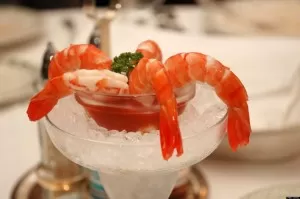 The Blendtec has a very powerful blade design backed with an extremely strong 3 horsepower motor. Due to a dull blade vs a traditional sharp blade like every other blender has, it can over power anything you put into the jar, from ice to iphones!
The Blendtec Classic and Designer Series models are preset with an Ice Crush button which runs for 35 seconds and shuts off automatically.
Of course, you can just also just use the manual speeds to achieve the same effect.
Usually crushing ice takes a few seconds, so you can just stop the blender when you see the blade spinning freely.
You don't need to add any water to the Blendtec, just place the ice cubes or store bought ice into a dry jar and turn ice into snow.
Crushed ice is great for snow cones and displays such as shrimp cocktail and other Hors d'oeuvres.
If you have ever tried to make a smoothie with lots of ice or frozen fruit in a regular blender, we're sure you have experienced the difficulty that's inevitable. With a high performance commercial blender, you'll end up making lots of fun creations with ease, including ICE CREAM Recipes!
Additional Questions
We're Here to Help. If you still have questions, please let us know in the Comments Section Below or Contact Us! 🙂
And as always, Happy Blending!


PLEASE NOTE: Blender Babes is an affiliate of both Vitamix and Blendtec blenders. It's how we keep our content FREE and we are grateful for your support! ♥ Your blender purchase made using the links from our website and Vitamix Promo Code 06-007974 or Blendtec Promo Code BBGIFT gives you FREE SHIPPING and you will also receive EXCLUSIVE FREE GIFTS! (Learn More) from Blender Babes! Please email your purchase confirmation to freegift@blenderbabes.com to receive your FREE GIFTS!