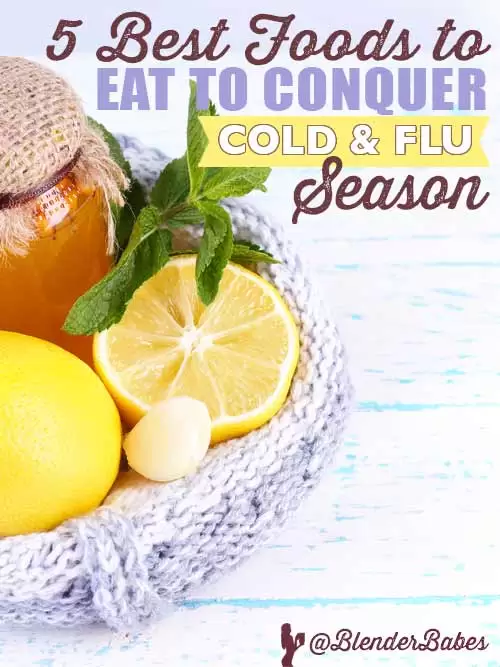 As the cold and flu season is approaching, there are some things we can do to prevent from getting sick.
It is so much easier for us to prevent the cold or flu rather than to treat it. Besides… who wants to get sick in the first place? Read on to learn more about how to prevent cold and flu (and treat it!)
How to Prevent Cold and Flu – Tips
Limit sugar
More vitamin D
Include nutrient dense foods
Eat enough protein for repair of your body
Eat immune support foods
At least 30 minutes of daily exercise
Reduce stress
Get plenty of rest
"Good health is not something we can buy. However, it can be an extremely valuable savings account". –Anne Wilson Schaef
How to Prevent Cold and Flu – What to Eat
Eating well is one of the main ingredients in preventing illness.
Although eating a wide range of healthy foods including 4.5 cups of fruits and vegetables daily (as a general rule, produce with darker colors offers the most antioxidant value) will go a long way toward maintaining your health, certain foods and minerals pack a bigger punch than others.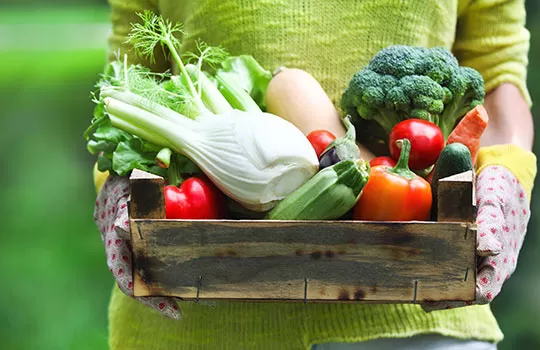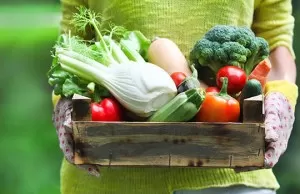 Vitamin A is crucial for the immune system.
Vitamin A acts as a barrier against harmful bacteria, increases white blood cell counts and is a potent antioxidant, helping the body defend against harmful free radicals that can damage cells and weaken the immune system.
To safely boost your vitamin A intake, eat foods rich in beta-carotene such as carrots, sweet potatoes, pumpkins, cantaloupe, and other fruits and vegetables with a deep orange or red color.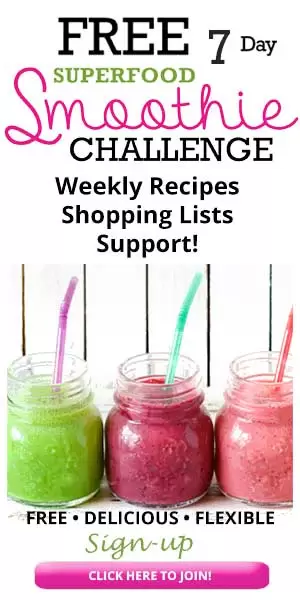 Other vitamins and minerals that help prevent cold and flu include zinc, vitamin C and selenium.
These are essential for a fully functioning immune system.
A powerful antioxidant, zinc helps the body produce white blood cells and encourages healing.
Good sources of zinc include whole grains, red kidney beans, green peas, and meat such as dark meat chicken and lean beef.
In addition to citrus fruits, broccoli and red peppers are two excellent sources of Vitamin C.
Selenium also offers antioxidant activity; Brazil nuts and lean meats such as turkey and chicken are the best sources.

Probiotics are beneficial bacteria vital to helping the body manage illness.
Probiotics regulate potentially harmful bacteria in the colon and small and large intestine, which is where nutrients enter the bloodstream.
Good sources of probiotics include is fermented foods such as raw sauerkraut, kimchi or miso and high-quality yogurts (unsweetened) or kefir.
Just because you're not sick doesn't mean you're healthy"  ~Author Unknown
First Things to Do If You Get Sick
HYDRATION
REST
Stop the sugar and dairy
Eat easy to digest foods like homemade broths
Include local honey in your treatments
Don't take antibiotics if a viral infection
Foods to Boost your Immunity: How to Prevent Cold and Flu (or Treat it!)
1.

Honey
This antibacterial can promote healthy immune function and helps prevent AND fight colds, flu and respiratory infections.
Honey may also boost the body's immune system by aiding in the production of white blood cells.
This improves the body's ability to fight infection and decreases the risk of fevers.
For maximum healing benefits, buy honey from a local source you trust. Never give honey to children younger than 2 years-old.
How to Use It: Use three times daily as a preventive, or every hour for acute conditions.
The heat may decrease the honey's effectiveness if added to hot tea.
2.

Garlic
There is a compound in garlic called allicin that blocks the enzyme that plays a key role in bacterial and viral infections. Because heat can chemically change this compound eating raw garlic provides the most benefits.
Garlic is antimicrobial and helps raise the body temperature to fight infection.
How to Use It: Add it crushed, while making any dish of your choice (such as this healthy soup recipe!
Eating it gently warmed instead of hot may be more beneficial), or sprinkle some powder on salads.
*Onions are antimicrobial, just like garlic.
3.

Ginger
This medicinal root is helpful for settling upset stomachs, dizziness, nausea, vomiting and cold sweating.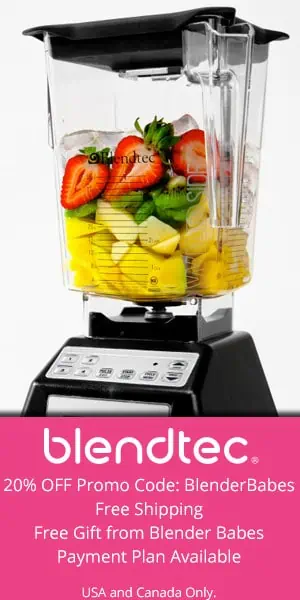 Promotes a healthy sweating that aids in the detoxification of the body, which is often helpful when you have a cold or flu.
According to the ancient healing practice of Ayurveda, ginger is a powerful immune booster, warming the body and ridding the lungs and sinuses of toxins.

How to Use It: To make the tea – Cut two inches of cleaned and peeled ginger root into small pieces or thin slices; put in a pan with a few cups of water; boil for at least 10 minutes.
Stir in lemon, mint or lime juice – add one teaspoon of honey if your taste buds require! You can also try these recipes with ginger.
4.

Elderberry
Elderberries are high in antioxidants and flavonoids, reducing inflammation and effective against viruses.
Elderberry may help treat cold and flu symptoms by reducing congestion and possibly making you sweat more.
Elderberries contain organic pigments, tannin, amino acids, carotenoids, flavonoids, sugar, rutin, viburnic acid, vitamin A and B and a large amount of vitamin C.
Flavonoids, including quercetin, are believed to account for the therapeutic actions of the elderberry flowers and berries.
This would be a good treatment for flu, cold or sinus infection due to anti-inflammatory and anti-viral qualities.
How to Use It: Chamomile calms the nerves, helps children sleep better and reduces inflammation or fever. 
Chamomile tea mixed with Elderberry syrup can make popsicles for sore throat.
5.

Coconut Oil
Coconut oil has many other health benefits as well and is known to boost the immune system.
Coconut oil is high in lauric acid and is thought to dissolve the lipid coating around some viruses and make them more susceptible to attack by the immune system.
Extracted from the nut of the coconut palm tree, coconut oil contains a fatty acid called lauric acid, which has anti-bacterial, anti-microbial, and anti-inflammatory properties.
It also has anti-viral properties which make it perfect for fighting winter colds.
Most health benefits can be found right in the oil, and regular consumption can build up the immune system so it has a better chance of fighting colds before they ever start.
How to Use It: To prevent colds, adults can consume 3-4 tablespoons of coconut oil per day.
This can be added to other foods, smoothies or used in cooking. 
You can also drink coconut milk, use in smoothies or eat the meat of this nutritious nut to harness the power of coconut's fatty acids.
"YOU ARE WHAT YOU EAT"
They say you are what you eat, so it makes sense that eating healthy foods can help you stay healthy.
While there are no sure-fire cold treatments, there are still things you can do.
Unfortunately, cold viruses are very contagious, and even the healthiest of individuals can contract a cold.
Even so, foods can offer some assistance in how to prevent cold and flu by helping you develop and maintain a healthy immune system.
 "It turns out that eating an apple a day really does keep the doctor away, but you've got to eat the peel!"
References
1. "Kitchen Medicine for Cold and Flu" class with Jillian Carnrick owner of The Dancing Herbalist. 
2. "Stay Well this winter" Mother Earth Living November/December 2012 from the publisher of Mother Earth News "The Personal Health Issue."
3. "Antibacterial Foods & Herbs" Mother Earth News Late Summer 2113 "Food & Garden Series."