OUR HEALTHY GIFT GUIDE
Congratulations to our 12 Days of Holiday Giveaway 2015 winners: Linda M, Jayne B, Melanie P, Micole D, Miguel M, Marcus B, Mark D, Theress S, Rocio E, Rebecca R, Tedd D, and Andrea B!
HEALTHY GIFT GUIDE FOR FOOD LOVERS
1. Blendtec & Vitamix Blenders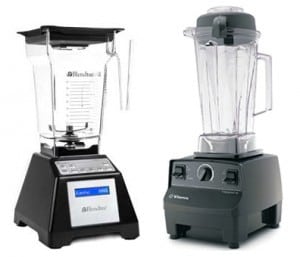 Give the Gift of Health with a Blendtec or Vitamix blender! These high performance blenders are on everyone's wish list, and thankfully they will last for many years to come (and be a continued reminder of your generosity!) Get the BEST DEALS on Blendtec and BEST DEALS on Vitamix through Blender Babes! We also give you Free Shipping + Exclusive Free Gifts for purchasing through Blender Babes (including our 7 Day Blender Cleanse!) Remember, both Vitamix and Blendtec also have several payment plan options, making it more affordable than ever! Use Vitamix Promotion Code 06-007974 or Blendtec Promo Code BBGIFT and forward your purchase confirmation email to freegift@blenderbabes.com to redeem your free gifts.
2. Philosophie Superfoods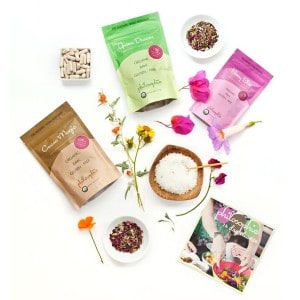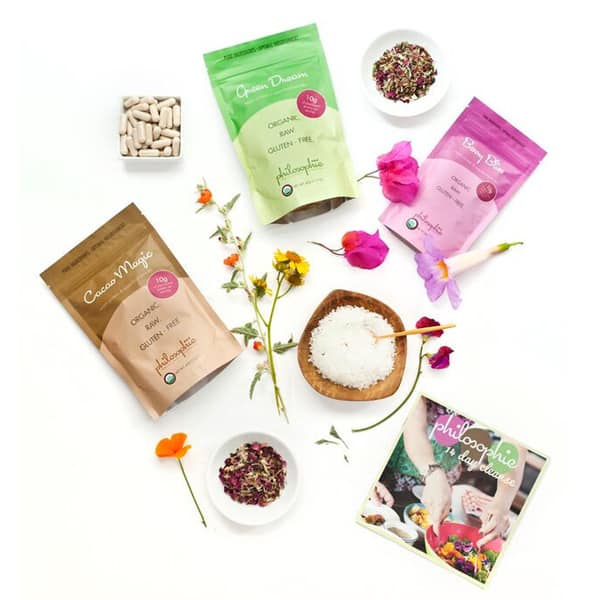 Philosophie Superfoods + Protein Blends are vegan, raw, gluten-free, and have absolutely no filler ingredients. These are MY FAVORITE! The detoxifying Green Dream blend, beautifying Berry Bliss blend, and energizing Cacao Magic are perfect for so many types of recipes – they combine high amounts of plant based protein with tons of amazing superfoods and… THEY TASTE GREAT!!! These blend contain nothing but the purest, most healing ingredients that have been deemed "superfoods" due to their exceptional nutrient density! I also really like the Philosophie 5 and 14 day cleanses which is a whole foods detox diet plan that will gently cleanse your body with a nourishing meal plan, not a restrictive extracted juice detox! Because these blends can be added to absolutely any food, it is easy to enrich every meal with the amazing health benefits of the world's most potent superfoods. When the body receives optimal nourishment from these wholesome, plant-based sources of protein, vitamins, and minerals, it more readily releases unneeded material and toxins, leaving you feeling renewed and vibrantly healthy. 20% Off Promo Code: BLENDERBABES.
3. Navitas Naturals Gift Bag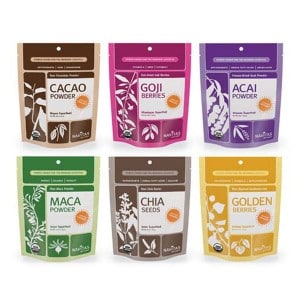 Navitas Naturals is one of the premier Superfood Companies out there. Offering the finest Certified Organic Superfoods that rocket energy levels into the stratosphere, they feature an incredibly diverse array of Pristine Whole-Food Sources of protein, antioxidants, essential fats, vitamins, minerals and other key nutrients from around the world—and all for affordable prices!
They're also committed to socially responsible business practices that create, develop, and expand fair trade economic opportunities for farming communities in developing regions around the world. Believing that organic is the only way to guarantee the integrity of our food supply, Navitas strives to ensure the health of people, farmers, and the entire planet. 20% Off Promo Code: BLENDERBABES
4. Global Gardens Culinary Oils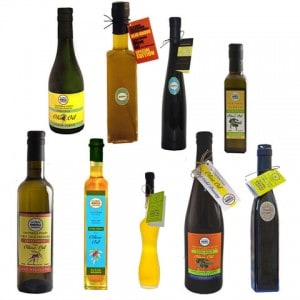 Global Gardens Olive Oil & Gourmet Food Clubs are a revolutionary culinary adventure offering members the opportunity to enjoy current-harvest olive oils, vinegars, and select gourmet foods made with worldly flavors. I met the owner Theo at her beautiful Olive Oil Tasting room in Los Olivos. I never thought I would walk away with a club membership! I've never been one to subscribe to things like this – however the offerings (and the deals by subscribing) were SOOO GOOD – I haven't looked back! I enjoy them myself and give some as gifts throughout the year. Giving Global Gardens is an easy present for the foodie in your family, as a monthly club subscription OR a one time gift! Send the flavors of California to your loved ones! I ADORE the fig infused balsamic vinegar, but anything from Global Gardens is delicious! BE SURE TO CLICK THE CART in the top right to checkout. 🙂
5. Mushroom Matrix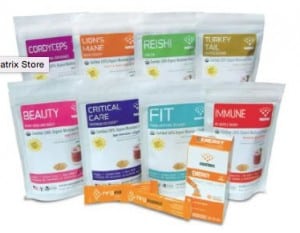 Mushroom Matrix strives to develop innovative products to spread the word about the incredible benefits of mushrooms. Mushroom blends from maitake, reishi, and other organic mushrooms and plants give you energy, help you focus, help your body to recover after exercise, and has great immune support! Their mixes come in bulk powder and stick packs that are great for on-the-go. 10% Off Promo Code BlenderBabes
6. Food Network Gifts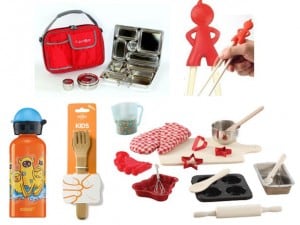 If you're anything like me, you LOVE food… and the Food Network! I always check out their latest sales, so I was excited to be able to find gifts for all the other food lovers in my life with the Food Network Store gift guide! They have helpful breakdowns for her and him, outdoor chefs, coffee lovers, mixologists, bakers, hostess gifts, foodie gifts for kids and parents, and even specialty holiday foods. I especially love the breakdown by price – find a little something in your budget for everyone on your list!
7. Rockin' Wellness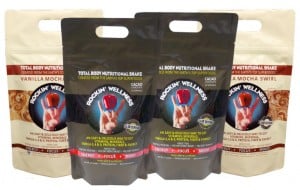 Rockin' Wellness is a great tasting, easy-to-make total body nutrition shake that helps keep you slim while providing a healthy blend of superfoods and probiotics. Focusing on pure plant-based nutrition, their nutrient-dense drinks offer health for the whole body and mind, and are loaded with so much incredibly energizing ingredients that you'll never want to neglect your health ever again! You can start with these 5 Rockin Smoothie recipes. I love their new mocha flavor – it was perfect for helping reduce cravings for caffeine when I was trying to curb my coffee drinking. Click here to get 10% off Rockin' Wellness! Use Promo Code: BlenderBabes.
8. Spiralizer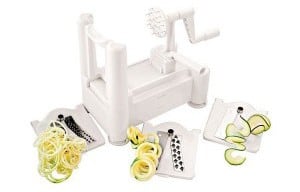 For the foodie who has nearly everything, we've included a spiralizer… the secret to amazing spiral salads, infamous 'zoodles', and generally lots of fun in the kitchen! I was hesitant to purchase one of these (and add yet another appliance to my tiny kitchen) but I use this all the time! I love making low carb meals with this thing. It's perfect for making spiral slices from firm fruits and vegetables like apples, onion, carrots, zucchinis, cucumbers, cabbages, beetroots, turnips, rutabagas and more! We have a few recipes that are especially great for zoodles, like this marinara… and this pesto… YUM!
HEALTHY GIFT GUIDE FOR THE ECO-CONSCIOUS
9. Coco-Jack
Coco Jack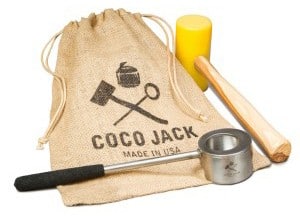 was one of our favorite products in 2015. For those of us who have access to fresh young Thai coconuts, this easy mallet-and-jack combo makes opening coconuts a breeze! Pop 'em open, stick in a straw, and never look back. Bottled coconut water will be a thing of the past with this investment that also keeps hands far from sharp edges. We love the Coco Jack! 10% OFF Promo Code BlenderBabes
10. Back to the Roots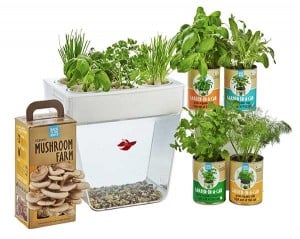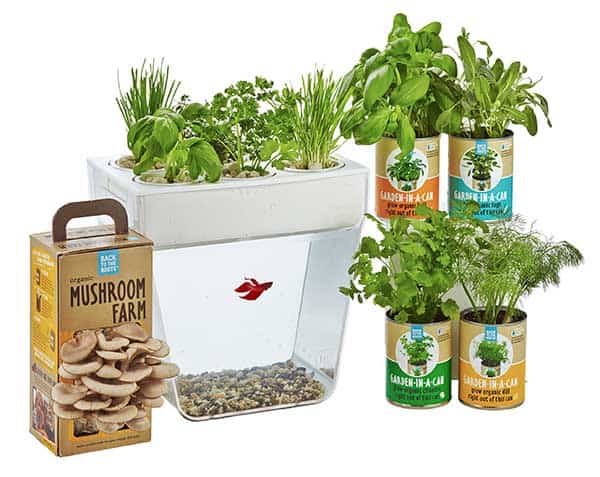 Back to the Roots has perfectly unique Ready-t0-Grow products, great for the eco-conscious person in your life who you have NO IDEA what to get. Their offerings include a mushroom farm, water garden, and garden in a can set. The most intriguing product to me is their Water Garden, which is a Self-Cleaning Closed-Loop Ecosystem—wherein fish feed the plants, and plants clean the water! Basically this brilliant company created a self-cleaning fish tank that grows food, and everything you need to start growing organic herbs right in the comfort of your own home is included in their ingenious kit—all you need to add is sunlight and water! Of course you can't go wrong with growing your own organic mushrooms though. Any of these would be the perfect gift – you know who it is. 🙂
11. Glass Dharma Glass Straws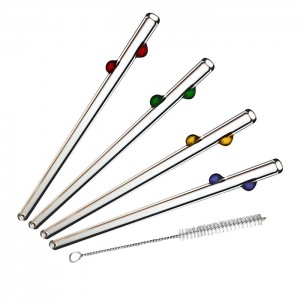 Glass Dharma is a pretty well-known glass straw company, they use Borosilicate glass which is non-porous, hypoallergenic, and resistant to thermal shock, so you can feel free to use these straws with hot or cold beverages. The Glass Dharma straw has little "dots" of color on one end of the straw to keep it from slipping too far down into the glass. (Do you recognize them now?!) There are many dot colors available as well as several options in length, size, and shape, either straight or bent. They also create custom straws; if you have a container that you LOVE but isn't standard, just contact them with specifications for a quote and the handmade (in America!) straw will be constructed just for you. Pick up the Glass Dharma straw made specifically for smoothies – and use promo code "BlenderBabes" to save 10% on your order!
12. Nut Milk Bag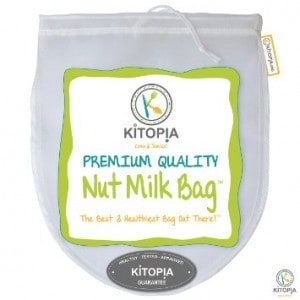 If you have a friend or family member who want to make their own nut and seed milks, a nut milk bag is one of the best things that you could buy for them this holiday season! A nut milk bag opens up endless possibilities –  avoid processed foods by making homemade milk alternatives and nut milks, straining your green juices if you want to use your blender for an extracted juice without fiber, and even making some vegan cheeses. For the blender owner who has everything, this is an expensive gift or stocking stuffer they are sure to love!
GIFT GUIDE FOR THE HEALTH & FITNESS LOVER
13. Beachbody

Beachbody is known for so many great workout series, including my favorites, the 21 Day Fix, the Brazilian Butt Lift and P90X programs (see my Brazil Butt Lift review)! I don't have an hour plus drive time to get to a gym – so 20 to 30 minutes of high intensity exercise I can do at home whenever – and achieve amazing results – is perfect for me. Beachbody will guide you or your loved one through the process of getting seriously fit in a short amount of time… or will just empower them with home workouts and inspiration! See how simple clean eating and 30 minute workouts will help them get the body they've always wanted. They always throw in some free gifts, too! Beachbody has also expanded into the realm of nutritional supplements with Shakeology meal-replacement shakes for a full lifestyle reboot.
14. The Balanced Life Pilates and Barre Workout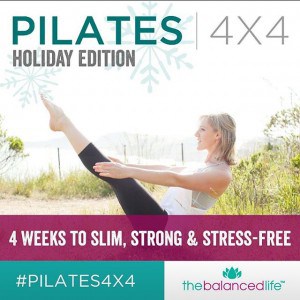 The Balanced Life is an inexpensive monthly Pilates subscription designed to keep you consistent with your workouts, balanced in your life, and supported by an uplifting community of women around the world. After a nasty car accident I was in physical therapy for 8 months without much improvement. It wasn't until I tried pilates that I began the path to healing. Robyn's monthly program is a great resource for women looking for support, free of competition and stocked with resources designed to simplify the path to healthy, balanced, stress-free living. Membership includes workouts, recipes, access to a private Facebook group, and even accountability, in the form of a Balanced Life Sister!
15. Danskin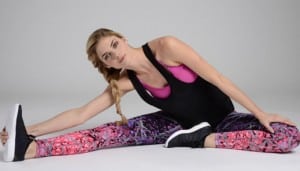 Danskin may have been founded in the 1880s, but they've kept up with fashion! One of the oldest brands on the market, Danskin makes reliable and versatile activewear for dancers, yogis, runners, gymnasts, and more. Like many girls, Danskin's cute outfits were coveted in my dance classes. I rediscovered them recently when searching for cute yoga outfits that didn't break the bank! Definitely check them out their sale items too for a killer deal. 🙂
16. Athleta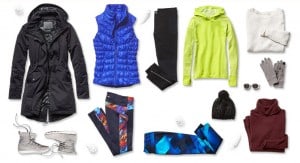 Athleta is part of GAP/Old Navy/Banana Republic, so you know the've got stylish and affordable everything. It's obvious they've got something for every girl on your list – I always peruse the sale and gift sections during the holidays or for birthdays. What I like about their activewear is the feminine designs and styles that fit my tall body well. Lately I've been eyeballing their winter gear!
17. Fitbit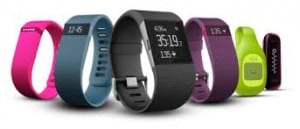 If your sweetie missed out last year, make sure that they get a Fitbit this year! I love these little stylish bracelets that track every part of your day – including activity, exercise, food, weight, and sleep. They seriously help you stay motivated on your fitness journey. It's amazing how much small steps can make a big impact! A Fitbit makes it easy to stick with my goals. If  I'm craving something sweet or salty and I can see that I've worked out hard and how many calories I've burned – it's easier for me to decide on what to indulge in!
18. The Blender Cleanse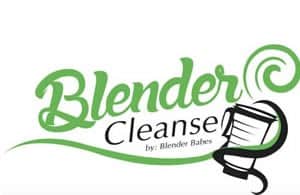 A Blender Babes original, The Blender Cleanse is a nutritionist approved 5 day meal plan and 2 day juice detox (you can do it longer if you wish) that follows a daily elimination of certain foods such as coffee, artificial sugar, meat, dairy, alcohol and gluten, which are phased out to reduce headaches, cravings, and other withdrawal symptoms. It will also utilize your blender to create delicious meals and snacks, soups, smoothies, and juices. This is the perfect gift for someone who you know is looking for a diet reboot for the new year!
19. The Ultimate Energy Diet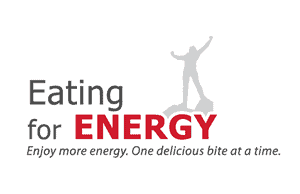 The Ultimate Energy Diet was created by holistic nutritionist and health expert Yuri Elkaim to help busy individuals enjoy more energy, improved health, and weight loss… by eating REAL food. After reading The All Day Energy Diet and making some changes to my own diet with positive results, I reached out to Yuri to learn more about his Ultimate Energy Diet program because I knew it was something my so many in my community would benefit from. It focuses primarily on eating more raw plant foods without being fanatical or dogmatic. If you need a gift for someone who is wants to improve their energy levels, this may be it!
20. Gaiam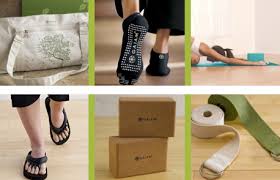 GAIAM is my go to whenever I'm looking for something for a friend or acquaintance in the health and wellness communities. Whether it's a stylish new yoga mat or bag, a ball chair or fun massage tools – they've got it covered with their Holiday Gift Guides for him & her. They've got thousands of items that are sure to please! Plus they offer free shipping with $25 purchase or more.
HEALTHY GIFT GUIDE FOR THE BEAUTY LOVER
21. Astrida Naturals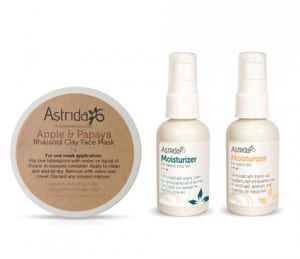 Astrida's natural body care products feature organic unrefined shea butter to moisturize and nourish. Their natural skin care products are rich in powerful fruit and botanical extracts and fragrances made with essential oils and other natural, plant-based aromas for men and women. Gift someone artisan face, body, and fragrances made with unrefined shea butter and give them naturally balanced, healthy skin.  Shop Astrida 15% off with promo code: BLENDERBABES
22. Emani Vegan Makeup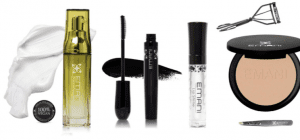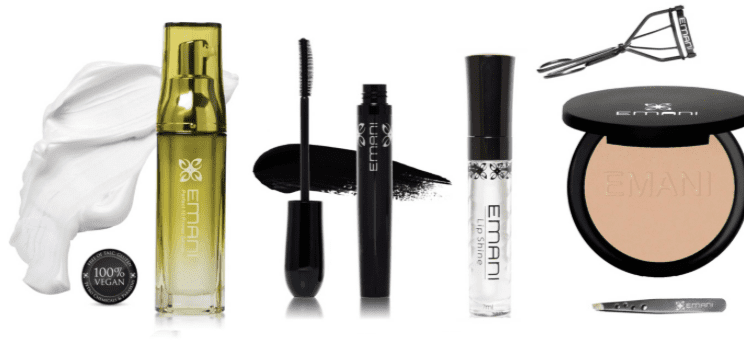 Founder Michelle Doan of Emani Vegan Makeup dealt with cystic acne and problematic skin that only worsened with the use of conventional makeup, so she set out to create a line of clean, glamorous makeup suitable for the most sensitive skin types. The result is a luxurious line of makeup products with no petrochemicals, nano-particles, artificial dyes, parabens, or fillers that goes on evenly for a fresh, gorgeous complexion. I've tested using Emani in our videos with great results – a lot of other make up can't handle the harsh lights and heat. See our Emani review.
23. Ahava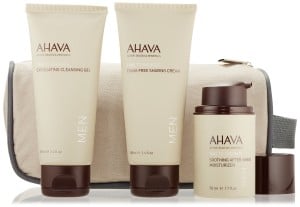 AHAVA was founded to study the powerful, rejuvenating minerals found in the Dead Sea. Free of parabens, GMOs, and SLS/SELS; allergy tested and approved for sensitive skin (like mine!), and made with no synthetics, AHAVA is thoughtful about the production standards of their products. In winter, I especially recommend and love their face mask products, proven to exfoliate and repair dry, sensitive skin. Plus I get my boyfriend the men's travel kit which is a really good value (lucky guy!). 🙂
24. John Masters Organics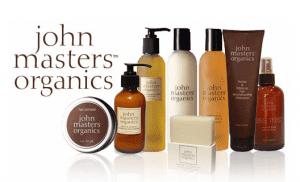 John Master Organics is perfect for the beauty lover in your life that wants organic products that WORK. They also have strict guidelines that dictate which ingredients can be used. If you're looking for a product that's organic, with no sulfates, parabens, DEAs, MEAs, TEAs, GMOs, animal testing, artificial colors, fragrances, or fillers, this is an amazing option! Beyond that, they're wild-crafted, biodegradable, and fair-trade. They have so many great products I can't recommend just one! But before I buy I read all the reviews to help me choose, and I save $$ by shopping with my Amazon Prime account. I love this line because it's luxurious and FEELS like you spent a ton of money at a beauty store. If you want stocking stuffers or a pair of product, definitely try John Master's Organics.
25. SpaFinder Wellness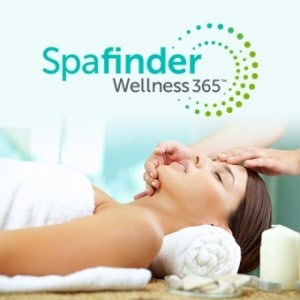 Really, really having a hard time finding a gift for that certain someone?? SpaFinder is PERFECT! I got one of these gift cards and was surprised to find out how many locations I could redeem it right where I live. Spa finder has over 25,000 locations worldwide and offers gift cards that never expire – the perfect gift for the hard-to-please! You can pick any denomination you want and either email it on a certain date or print it and include in a nice card. They receiver gets to choose WHERE they want to redeem the gift card. This is wonderful any time – but of course it's a really nice way to start out the new year and they are able to pick EXACTLY what kind of service they want!
HEALTHY GIFT GUIDE FOR THE COOKBOOK LOVER
26. The Blender Girl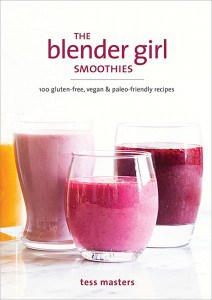 The Blender Girl: Smoothies takes smoothies to the next level in this comprehensive guide, helping you blast your way to good health and blended bliss. 🙂 When I first started blending, I scoured the internet for tasty green smoothie recipes and I always ended up on Tess's website (aka The Blender Girl). She's an inspiration and friend of mine – and these 100 creative and delicious recipes in her latest cookbook are designed to fit your every need.  Whether you want to detox, lose a few pounds, get energized, or guard against seasonal colds. Each recipe has 3 optional boosters and a gorgeous photo to help you find your perfect blend. This hangover smoothie from the book is a must try. 😉
27. Happy Healthy Vegan Kitchen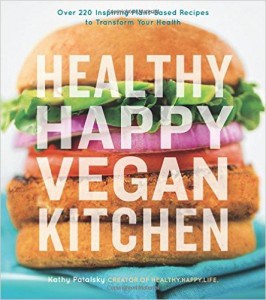 In Healthy Happy Vegan Kitchen, it's hard to believe that some of the flavor-packed recipes, like the Vegan Philly Cheese Sandwich and Ultra Creamy Cashew Veggie Pot Pie, are actually vegan. Along with the inventive recipes, Kathy also includes guides to help "veganize" your kitchen, cooking techniques for vegan staples, and wellness tips, making it the perfect book for both long-time vegans and newcomers alike. Check out this matcha recipe from the book!

28. Superfood Snacks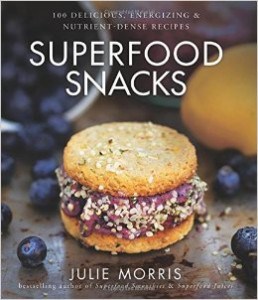 Revolutionary superfoods like chia seeds, acai, and maca combine with whole food ingredients in the latest Superfood cookbooks by the sweetest chef I know – Julie Morris. Superfood Snacks manages to creatively transform "guilty" pleasures into incredible snacks loaded with premium nutrients. From superfood standbys like the Every Berry Smoothie Bowl to adventurous must-tries like the Maqui Mint Truffles or Brussels Sprout Crisps, these wholesome snacks and sweets will nourish, delight, and energize the whole family.


29. 101 Blender Drinks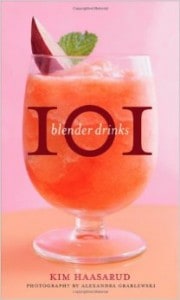 A James Beard honored mixologist presents a new addition to the 101 Cocktails series, providing over 100 recipes for blender drinks emphasizing fresh fruits and herbs that put a new twist on classic recipes, in 101 Blender Drinks. This is a fun book that will help put your blender to use! 🙂

I hope you enjoyed my Healthy Gift Guide! HAPPY BLENDING!