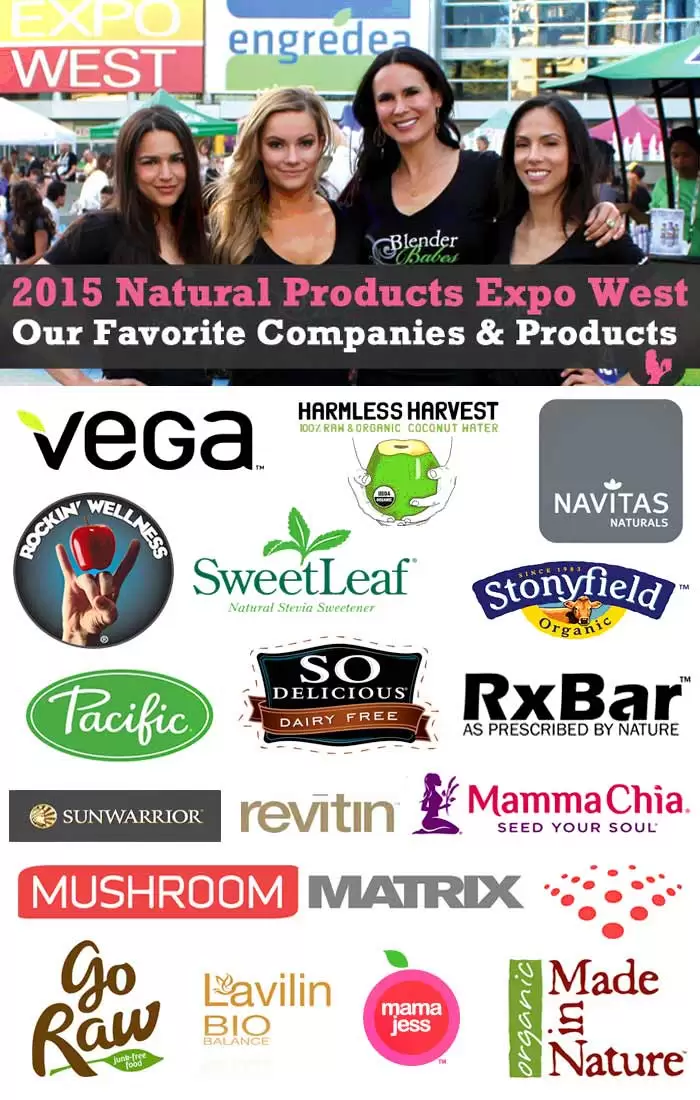 The 2015 Natural Products Expo West blazed its powerfully healthy way through the Anaheim Convention Center this year –—and in typical Blender Babes fashion we met with only the most AMAZING array of genuine companies whose natural product we know and love!
The following rundown is a Quick-Fast-List of our awesome favorites, as well as an introduction to some of their Brand-New, Life-Enhancingly Beautiful Products that debuted at the Expo—all of which you can use to take total control of your health!
BEST OF EXPO WEST – FOODS
Pacific Foods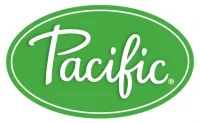 Why We Love Them: Pacific Foods has been a trailblazing organic food company since 1987, having marched to the beat of their own natural drum every healthy step of the way! Using only the most delicious, high-quality ingredients that are all sustainably farmed, Pacific Foods creates a kinder and gentler world for every person and animal they touch—and all while inspiring you to know more about your food, where it comes from, and how it's grown!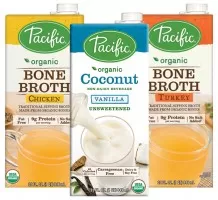 Products We Love: Offering soups and sauces, broths and stocks, non-dairy beverages, dips, meals and sides, this revolutionary company launched their Brand-New Coconut Non-Dairy Beverages at the Expo (see our video interview), which are all free of Carageenan (those nasty inflammation-causing sulfated polysaccharides extracted from red edible seaweeds that the mainstream food industry uses for their gelling, thickening and stabilizing properties).
In addition, Pacific Foods showcased their new nutrient-dense Organic Bone Broths (see our video interview), which are great for skin, hair and bone health and is totally why all the Blender Babes lllovvve 'em—and why more and more health conscious people are using broths as their #1 Source for Calcium, Magnesium & Collagen!
We've been using Pacific Foods' Non-Dairy Milk Substitutes in our smoothies for years, and absolutely LOVE 'EM and can't imagine life without them!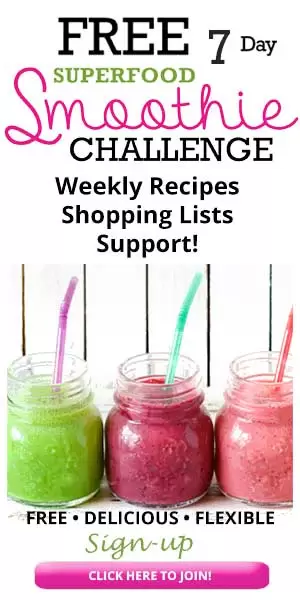 SweetLeaf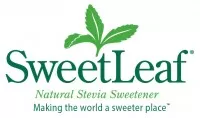 Why We Love Them: SweetLeaf Organic Stevia Sweetener is as natural as the Sun, Soil & Rain that nurtures it—which is exactly why it's the Most Popular brand of stevia in the entire natural food marketplace! Having won 13 International Awards for Taste, Innovation & Sustainability, this Zero Carb/ZERO Calorie All-Natural Sweetener is far more energizing than refined sugar, and eliminates every last one of our cravings for unhealthy processed sweets!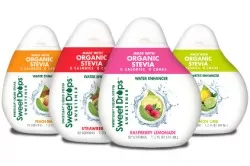 Products We Love: This year SweetLeaf unveiled their brand-new Sweet Drops—which we've already fell head-over-heels in love with (see our video interview)! These deliciously flavorful All-Natural Sugar- and Gluten-Free water enhancers keep you hydrated in the freshest way possible, while simultaneously adding incredible bursts of flavor to your favorite foods and beverages!
And for all you culinary creators and master bakers out there, if you haven't tried SugarLeaf you sssooooo need to A-S-A-P! This life-enhancing ingredient unites the benefits of stevia with raw cane sugar for every last one of your Low-Calorie Baking & Cooking needs!
Harmless Harvest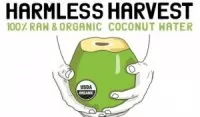 Why We Love Them: Harmless Harvest pioneered an ecosystem-based business model that respects the soul of every person and plant whose lives they touch! A trusted, valued leader in the raw and organic marketplace, it's been the creation of innovative products like 2012's 100% Raw & Organic Coconut Water and 2014's Namacha (which in Japanese means "Raw Tea") that have kept this highly respected company right at the front of the natural food revolution!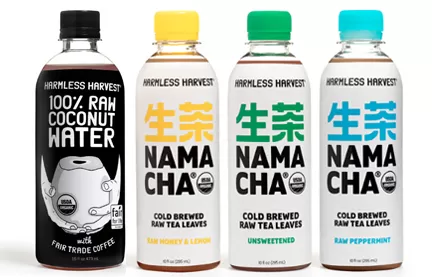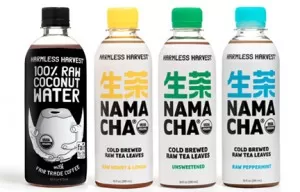 Products We Love: This year Harmless Harvest debuted their All-New Coffee flavored Coconut Water, which is made with Fair Trade Coffee and Luscious Dark Cacao. This wondrous creation is absolutely heavenly and is the perfect way to get your engine going in the morning! And don't forget to try their Unsweetened, Raw Peppermint & Honey & Lemon Namacha flavors—which are made with tea leaves that are grown in pristine organic Japanese tea gardens, picked fresh, and NEVER dehydrated or heated.
Mama Jess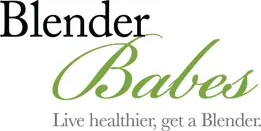 Why We Love Them: ALL of Mama Jess' organic sauces are made with added veggie/fruit and herb purees—resulting in a wondrously incredible overall level of taste and nutrition! Created by a mother who tirelessly searched for a great way to "sneak" veggies into her children's meals, Mama Jess' entire lineup of healthy organic sauces taste Absolutely Amazing, will satisfy even the pickiest members of your family, and are 100% Made in the USA!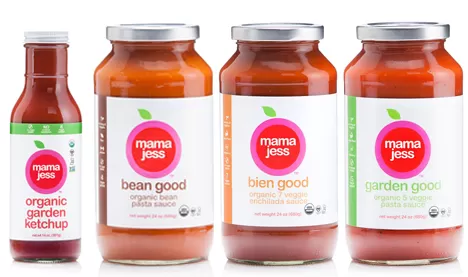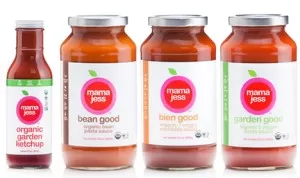 Products We Love: Mama Jess launched their All-New Organic Vegetable Ketchup, which has no added sugar and is sweetened with veggies, fruits and herbs. This deliciously healthy condiment instantly became a Blender Babes favorite the moment we tried it!
And we also sssoooo couldn't help ourselves from sampling the Bien Good Organic 7 Veggie Enchilada Sauce, the Garden Good Organic 5 Veggie Pasta Sauce & the Bean Good Organic Bean Pasta Sauce—all of which you'll find on a Blender Babes menu in any given week!
Luvo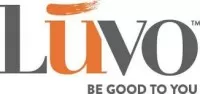 Why We Love Them: Luvo is the wildly popular frozen food company that makes Chef-Inspired/Nutritionist-Approved meals made from high-quality ingredients (which sssoooo helps us out on those crazy hectic days when we don't even have time to blend—yeesh, it happens)! Their innovatively time-saving healthy recipes feature herbs and spices instead of sugar and sodium, freeing you from the endless hassles of having to actually shop, prep, and cook a healthy meal!
Striving to support farmers and suppliers with people-, animal- and planet-friendly practices, Luvo uses antibiotic-free meat and poultry, and Non-GMO ingredients whenever possible—all at the best possible price.
They cater to the needs of health-conscious shoppers who refuse to compromise on flavor and taste, offering an array of bold, nutritiously-flavored dishes including meat, poultry, vegetarian and even vegan fare.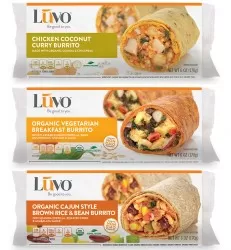 Luvo is also the official food of Delta Airlines and even collaborated with physician, scholar and New York Times best-selling author to provide Luvo meals for Dr. Mark Hyman's 10 Day Detox Program.
Products We Love: Luvo introduced an All-New Line of Awesomely–Yummy-Tasting burritos at the Natural Products Expo, which included 5 Organic Vegetarian Varieties & 2 Bold-Tasting Protein options—giving you even more fast/quick nutrient-dense meal options while simultaneously bringing tons more healthy goodness to the world!
Stonyfield Organic
Why We Love Them: Stonyfield has been committed to healthy food, healthy people and a healthy planet ever since they started off as a nonprofit organic farming school. Caring deeply about every ingredient their decadently rich organic yogurts, smoothies, frozen and soy yogurts, milks and creams feature—which NEVER contain toxic pesticides, artificial hormones, antibiotics or GMOs—Stonyfield says "Yes!" to real food.
They even use trains to transport their yogurts, which are 11 times more fuel efficient than trucks, and are always adding to their already impressive list of Green Business Practices!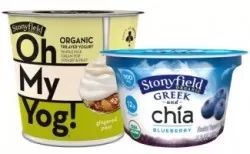 Products We Love: Stonyfield's All-New lineup of Oh My Yog! Organic Yogurt totally knocked our socks off this year! Featuring heavenly flavors like Apple Cinnamon, Gingered Pear, Madagascar Vanilla Bean, Orange Cranberry, Pacific Coast Strawberry and Wild Quebec Blueberry, these healthy protein-rich yogurt treats are loaded with nutrition AND healthy gut-flora-balancing Live Active Cultures!
Plus they also had plenty of their recently released Greek & Chia Yogurt flavors to sample, which are made with Blood Orange, Blueberry, Pear, Red Berries & Chia Seeds (so needless to say, we got hung up at this booth for quite awhile!).
Hope Foods

Why We Love Them: Hope Foods believes in HOPE so powerfully they named their company after it! Striving to make the food industry better by bringing Hope to everyone through good food that nourishes the mind, body and soul, their delicious products are made with only High-Quality, Organic, Gluten-Free and Non-GMO ingredients—all of which allow you and your family to enjoy and thrive on only the most life-sustaining meals possible!
Utilizing High Pressure Processing (HPP) to maintain the Raw Fresh Flavor of their food (as opposed to heat pasteurization and artificial preservatives like icky mainstream food manufacturers) Hope Foods believes that HPP is the only healthy and safe way to create their delicious array of foods and safely deliver them to the world!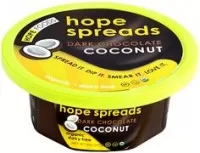 Products We Love: Hope Foods' signature Hummus Dips feature an array of nutrient-rich ingredients like garbanzo beans, sesame seeds, walnuts, extra virgin olive oil and herbs and spices—and are available in Kale Pesto, Super Hemp, Red Pepper, Sriracha, Spicy Avocado, Thai Coconut Curry and Jalapeno Cilantro, as well as their Original Recipe.
And don't forget to also give their hearty Lentil Hope Dips a whirl (which we did plenty of).
Made with Habanero, Curry & Garlic, these sumptuous dipping snacking make great additions to appetizers, platters, parties or whatever really ya feel like!
Artisola

Why We Love Them: Artisola is a family-owned company dedicated to creating chef-inspired foods for every meal. Having created one of the finest and freshest lines of pasta and sauces, they continue to deliver incredible-tasting, restaurant-quality products with a light environmental footprint.
Using 100% natural ingredients sourced as locally as possible, their gourmet packaged convenience foods feature organic, gluten-, wheat-, and yeast-free products that guarantee you'll be able to enjoy a healthy meal even on the most hectic of days!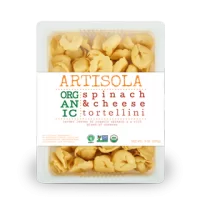 Products We Love: Artisola's handcrafted gourmet Organic or Gluten-Free Pasta Prima line features pasta and sauces made with fresh cut vegetables and aged-imported cheeses that are totally preservative-free—nothing is ever artificial and their Organic Pastas & Ravioli is as nourishing to the body as it is to the environment.
Their gluten-free options were SO TASTY, you could never tell the difference!! Both of these culinary creations add yet another deliciously nutritious dish to your weekly healthy menu, and put you one more powerful step closer to achieving your health goals!
So Delicious Dairy Free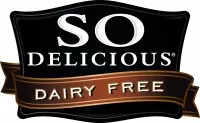 Why We Love Them: So Delicious is the industry leader in Dairy-Free Delights. Nestled within Oregon's lush Willamette Valley, where for over 25 years they've created an increasingly tempting array of dairy-free milks, creamers, desserts and cultured products, their tasty treats are made with organic ingredients—and are always 100% Plant-Based & Non-GMO Project Verified with no artificial sweeteners, trans-fats or hydrogenated oils!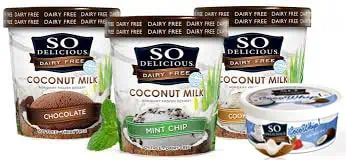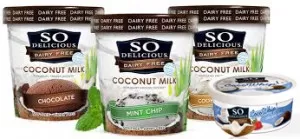 Products We Love: Any true Blender Babe knows what it's like to indulge in So Delicious' Coconut Ice Cream and Coco Whip—which go perfectly together, by the way 😉 —that we often forget that this heavenly combination is totally healthy! Some of their more decadent flavors include Chocolate, Cheery Amaretto, Chocolate Peanut Butter Swirl, Gluten-Free Cookie Dough, Mint Chip & Mocha Almond Fudge—all of which we totally dollop their sssoooo yummy Coco Whip frozen coconut milk dessert topping right on top of!

BEST OF EXPO WEST – PROTEIN POWDERS
Vega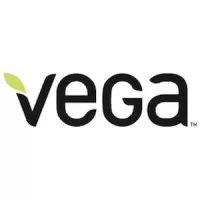 Why We Love Them: Vega is the cutting-edge leader in the plant-based natural health and performance products industry.
A sustainably-focused, incredibly innovative company dedicated to doing business with a Triple Bottom-Line Commitment to people, performance, and the planet, Vega creates only the finest of purpose-driven products for anyone desiring to take total control of their health.
Their clean, plant-based array of powerful products fuels an active, healthy lifestyle—day-in and day-out, with NO compromises whatsoever!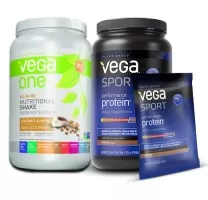 Products We Love: This year Vega launched an array of All-New products at Expo West (see our video interview) —the first of which was their Mocha flavored Sport Performance Protein. Formulated to improve strength and exercise performance, build and repair muscles and reduce recovery time between training, this complete multi-source, alkaline-forming, plant-based protein powder features 5,000 mg of BCAAs and 5,000 mg of glutamine in every energizing serving!
Vega also showcased an All-New improved version of their signature Vega One line, as well as new Coconut Almond & Mocha flavors—all of which added to their impressively vibrant selection of strength creating products that give you the power to hit any health goal imaginable! We have always LOVED the flavors of Vega, and these new ones are no exception! The coconut almond is AMAZING and both types of mocha are delicious on their own or in a vegan mocha frapuccino!
VEGA FREE SHIPPING WITH NO MINIMUM ORDER! CLICK HERE! Use Promo Code: BlenderBabes
Sunwarrior

Why We Love Them: Sunwarrior is a rapidly growing natural health food company that strives to transform the planet, one warrior at a time. Making every effort to illuminate the mind, body and soul, they believe that plants provide the cleanest and most powerful forms of food—all of which are rich in vitamins, minerals, enzymes, antioxidants and phytonutrients mankind is only just beginning to truly understand.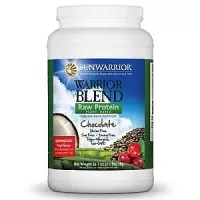 Products We Love: Sunwarrior features an impressive lineup of Raw Vegan Superfoods & Supplements (see our video interview!) that all taste great and blend totally well (we've sssooo gotten hooked on their delicious Warrior Blend Chocolate) and are always Non-GMO, Allergan-, Soy- & Dairy-Free. At the Expo we tried their All-New Sunwarrior Classic Plus and they also showcased their soon-to-be-released Meal Replacement Options, all of which are made with a dynamic fusion process that unites the power of several rich, raw protein sources—creating one revolutionary great-tasting smooth blend that is far more powerful than its individual ingredients could ever be alone!
GET 20% OFF SUNWARRIOR! CLICK HERE! Use Promo Code: BlenderBabes
Rockin' Wellness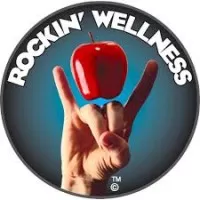 Why We Love Them: Rockin' Wellness was founded on the belief that optimal nutrition and function are the true keys to not just survival, but are absolutely necessary if you want to thrive in any facet of life. Having sought out the best ingredients the world has to offer the founders of this innovative company created an amazing total body energy drink that's made with Raw Cacao, Goji Berries, Chia Seeds, Hemp Seeds, Yerba Mate, Maca Root, Green Tea & Vegan Probiotics—all of which combine to give you limitless amounts of power!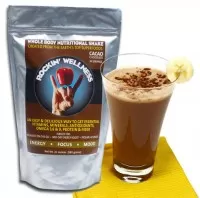 Products We Love: Rockin' Wellness is a great tasting, easy-to-make total body nutrition shake that helps keep you slim while providing a healthy blend of superfoods and probiotics. Focusing on pure plant-based nutrition, their nutrient-dense drinks offer health for the whole body and mind, and are loaded with so much incredibly energizing ingredients that you'll never wanna neglect your health ever again!
GET 10% OFF ROCKIN' WELLNESS! CLICK HERE! Use Promo Code: BlenderBabes
UB Super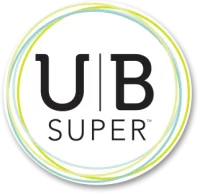 Why We Love Them: UB Super strives to be the most trusted brand of Protein Superfood & Supercare Products that improves both the health of mankind and the overall environment. Having spent four years researching the most nutritionally dense Superfoods Mother Nature has to offer, they created an incredible synergistic meal replacement shake that is a nutritional powerhouse blend of protein, vitamins, minerals and antioxidants that strengthens your entire body—especially the digestive tract!
UB Super's products are Non-GMO, Gluten- and Soy-Free, with ZERO sugar added… and they are the Only company Blender Babes has found that make a Grass-Fed Whey that's combined with plant based protein (and yes, they totally are our saviors ;)!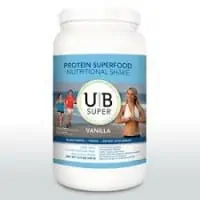 Products We Love: UB Super's high quality Grass Fed Whey & Plant Based protein is unique and a combo we haven't seen before. They feature 10 Powerful Superfoods (11 in the Chocolate), Grass-Fed Whey & Plant-Based Protein, a Complete Amino Acid Profile, 100% Daily Intake of 9 Essential Vitamins, an array of Antioxidants & Fulvic Minerals, Prebiotics, Probiotics & Digestive Enzymes—all of which are derived entirely from Whole Food Sources, giving you the highest possible bioavailability (and thus absorption) you could hope for!
Twinlab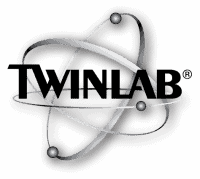 Why We Love Them: Twinlab has been developing nutritional supplements since 1968. Marching into the 21st century with their Twinlab Fuel Sports Supplements, Metabolife Diet & Energy Products, Alvita Teas and Nature's Herbs, this dynamic company strives to help every single human being on the planet achieve a pristine level of remarkable health—so that ultimately they can live an incredible, totally complete, and truly inspiring life!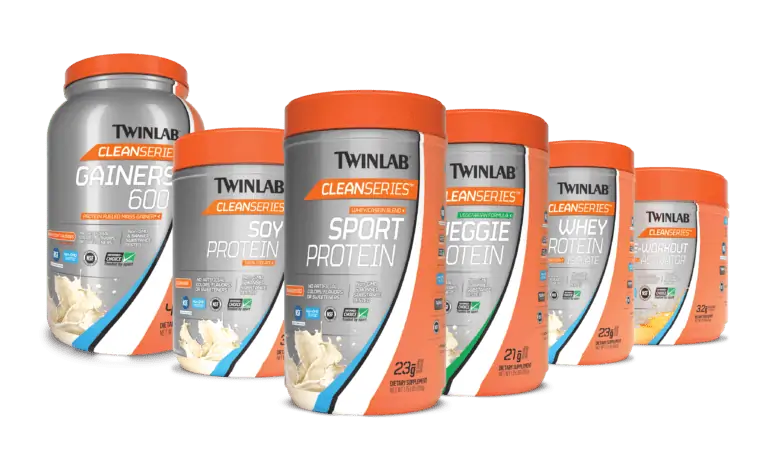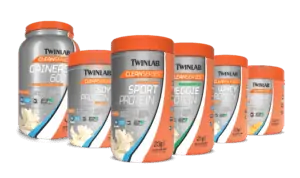 Products We Love: Blender Babes popped on by to check out the CLEAN SERIES of Twinlab's protein. This performance sport nutrition is following the lead of other top proteins we love, being NON-GMO and with no artificial colors, flavors or sweeteners.
They've got something for everyone in their clean series line, with veggie, whey and soy proteins as well as a gainers protein with a whopping 40g of protein per serving, BCAAs and MCTs from coconut oil.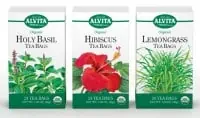 Before we left, we also swung by the Alvita wing of the Twinlab booth to sample some of their amazing organic teas. Everything from Alfalfa, Bilberry & Black Cohosh Root to Turmeric, Uva Ursi & Valerian Root was on full display.
These Certified Organic Teas nourish not only the mind and body, but the soul as well, and offer the unique type of deep healing that comes from utilizing the medicinal properties of Mother Nature's flowers and herbs!

BEST OF EXPO WEST – SNACKS
Made in Nature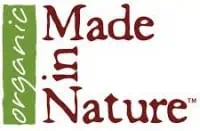 Why We Love Them: On top of having the best name in all of the natural health arena, Made in Nature is one of our favs 'cause they're on a never-ending quest to discover the most flavorful, organic ingredients on the planet.
Using only real food grown the way nature intended, they add their own deliciously flavorful flare—making some of the best tasting snacks we've ever had!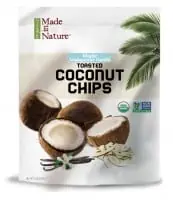 Products We Love: Made in Nature launched their All-New Coconut Chips at the Natural Products Expo—and our taste buds exploded the moment we tried their Organic Vanilla Maple Toasted ones! The crisp, caramelized crunch of these deliciously delicate chips is beautifully accentuated with a sweet, gentle kiss of organic maple syrup and a slight breeze of Madagascar Vanilla…
And the best part is it's made with only pure organic ingredients—NO refined sugar or artificial flavors, making them a wonderfully indulgent yet ultimately healthy snack! Try the Vietnamese Cinnamon Swirl, Italian Espresso, Maple Madagascar Vanilla, Mexican Spiced Cacao and Ginger Masala Chai too—as well as their totally scrumptious Kale Chips and thirst-quenching Telula Drinks!
Navitas Naturals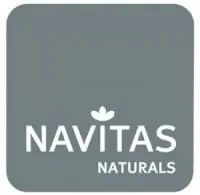 Why We Love Them: Navitas Naturals is one of The premier Superfood Companies out there. Offering the finest Certified Organic Superfoods that rocket energy levels into the stratosphere, they feature an incredibly diverse array of Pristine Whole-Food Sources of protein, antioxidants, essential fats, vitamins, minerals and other key nutrients from around the world—and all for affordable prices!
They're also committed to socially responsible business practices that create, develop, and expand fair trade economic opportunities for farming communities in developing regions around the world. Believing that organic is the only way to guarantee the integrity of our food supply, Navitas strives to ensure the health of people, farmers, and the entire planet.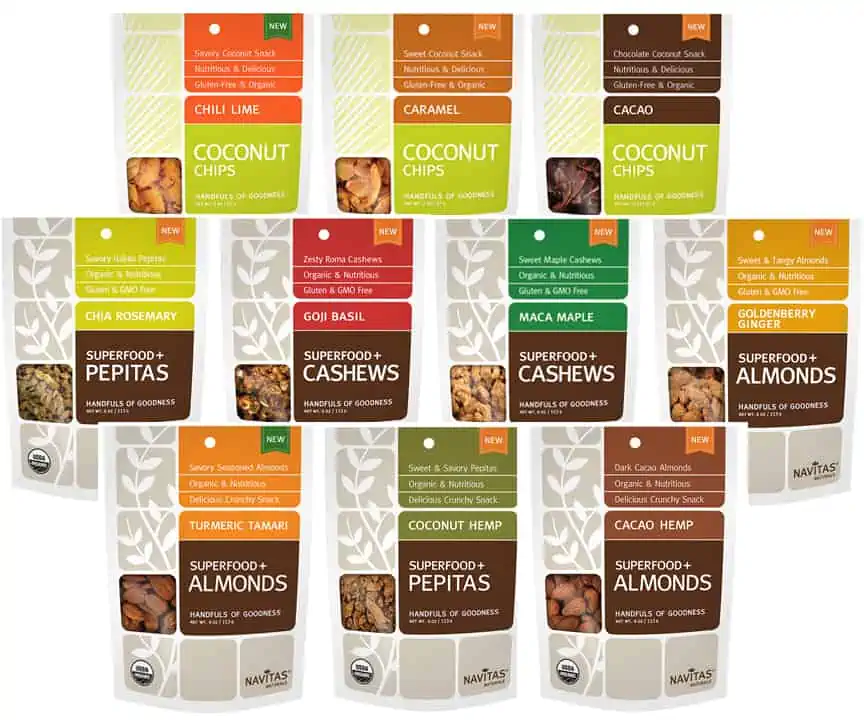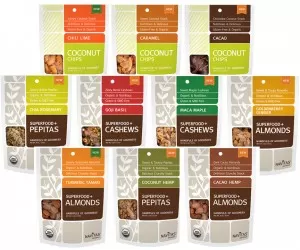 Products We Love: This highly-respected company launched Navitas' All-New Grab-&-Go Superfood Snacks at this year's Natural Products Expo. Featuring 7 New Superfood+ Seeds & Nuts creations which you can take anywhere, this new line of Superfood+ Snacks unites the Best-Selling Organic Superfoods with hearty, life-enhancing nuts and seeds.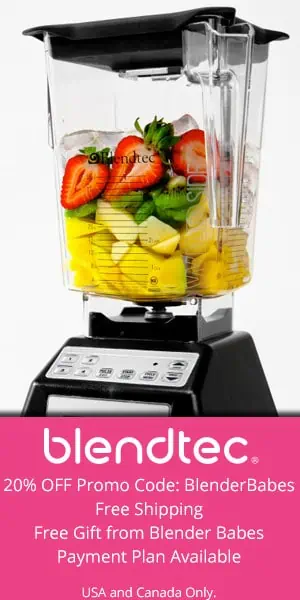 Offering Gluten- and GMO-Free blends like Cacao Hemp Almonds, Coconut Hemp Pepitas, Turmeric Tamari Almonds, Maca Maple Cashews, Chia Rosemary Pepitas, Goji Basil Cashews & Goldenberry Ginger Almonds, Navitas has made it easier than ever to get all the nutrients you'll need to handle any of life's challenges!
In addition, they showcased 3 New Deliciously Nutritious Organic Coconut Chips… Navitas' heavenly coconut slices are seasoned with flavors like Caramel, Cacao & Chili Lime—then toasted at low temperatures to create a uniquely chewy crunch which is the perfect addition to yogurts, salads, trail mixes and desserts—and are utterly to die for!
And as if all that weren't enough, Navitas debuted new Larger Packages of their popular Maca, Chia, Hemp & Pomegranate—lowering your overall total cost for these powerful dietary staples!
Late July Snacks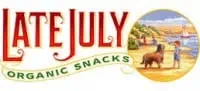 Why We Love Them: Ahhh tortilla chips…—the bane of anyone's diet… But with organic companies like Late July Snacks churning out their scrumptiously flavorful yet ultimately healthy snack chips, eating these delicious creations can be virtually guilt-free! Made with USDA-Certified Organic, Non-GMO Project Verified stone ground corn, these unique tortilla chips offer a taste and flavor that is truly one-of-a-kind—and all without MSG and all those other nasty chemical products found in mainstream food manufacturer's fare.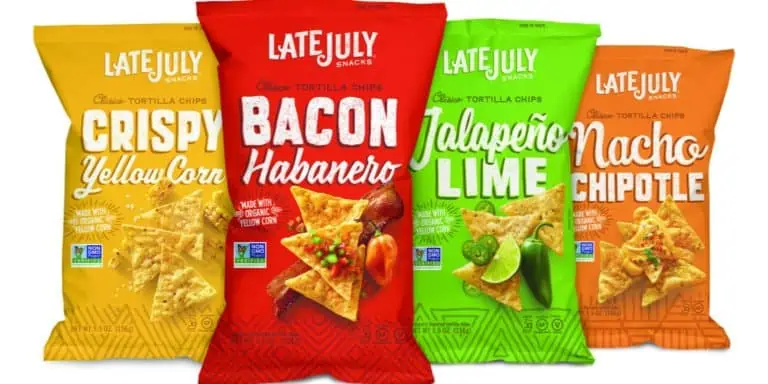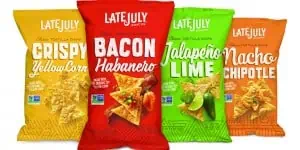 Products We Love: Late July Snacks introduced several All-New irresistible flavors at Expo West this year, including Blender Babes favorites Jalapeño Lime and Bacon Habanero (we definitely helped ourselves to many a free sample at this booth!), Nacho Chipotle and their taco truck-inspired Clásico Tortilla Chips. We spied these amazingly delicious treats up at is Costco, which you know, totally has super huge sizes so we can always be fully stocked!
Go Raw
Why We Love Them: Go Raw is a visionary company that produces delicious organic raw vegan and sprouted products for people who are searching for a healthier, purer lifestyle—and in just over ten years they've grown from a small San Diego retail storefront into a beautiful solar-powered San Jose production plant.
Featuring a nutrient-dense lineup of easy to eat organic raw snacks, their energizing products continue to find their way into more and more health food and health-conscious grocery stores throughout the whole country!
This year Go Raw unveiled an all new logo and package design for their entire line of raw and sprouted snacks, which beautifully displays their "June-Free Food"—which as always remains GMO-Free, Nut-Free, Gluten-Free, Vegan and of course, Totally Raw.
Perfect for people always on the go, their life-enhancing array of products comes in resealable pouches—making 'em the perfect day-to-day or travel snack for everyone in the family!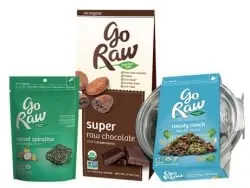 Products We Love: Though Go Raw's Sprouted Watermelon Seeds are a totally unique health snack that delivers an incredible amount of powerful plant protein, with a wonderfully rich and nutty flavor, what really lit our taste buds on fire this year was their subtly decadent Super Raw Chocolate treats! O. M. G—these chocolates are pure unadulterated pleasure! Made with Raw Organic Cacao & Raw Agave Nectar—as well as Organic Orange & Peppermint Oil—these sensuous little squares of pure cacao heaven beat any mass-produced candy you've ever had—ever!
Artisana Organics

Why We Love Them: Artisana passionately creates unique, healthy gourmet food.
All of their products are Raw, Organic & Vegan, and handmade with a tremendous amount of care! Believing that better butters start with the best ingredients, this extraordinary company sources the finest raw nuts, seeds and coconuts directly from small organic farmers. Hand selecting only the best crops, they utilize an innovative temperature-controlled pureeing process to preserve all of the essential living vitamins, minerals, enzymes, proteins and fatty acids—bringing to you an incredibly nutrient dense product that tastes life-enhancingly amazing!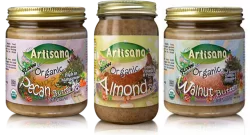 Products We Love: Blender Babes has long since fallen in love with each and every one of Artisana's heavenly nut butters! Their Almond Butter is richer and creamier than any supermarket peanut butter, there are way more times than we'd like to admit that we eat their Cashew Butter straight outta the jar, both the Pecan and Walnut Butters can only be describes as decadently delicious, and their Raw Tahini goes great in our salad dressing and hummus recipes!
And of course this sumptuous lineup is Gluten-Free, Dairy-Free, Soy-Free, Peanut-Free & Non GMO—making Artisana one of the best natural health food companies in the world!
Arctic Zero Frozen Desserts

Why We Love Them: Arctic Zero is the pioneer of Fit Frozen Desserts that are made without all the fat and calories regular store brought brands are sssooo loaded with (which is reason enough to start buying 'em NOW ;).
Using an impressive list of handcrafted premium ingredients from around the world, their sensuous lineup features products that are Certified Low Glycemic, Nut-, Lactose-, Gluten- and GMO-Fee, and provide one of the most indulgently perfect guilt-free pleasures that'll satisfy every last one of your overwhelming (and totally inevitable 😉 cravings for sugar!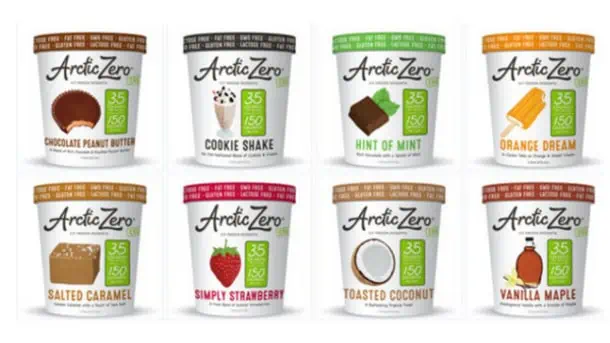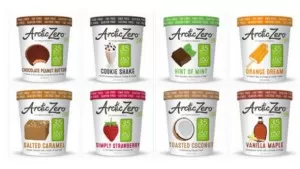 Products We Love: Arctic Zero's new 300-Calorie Chunky Pints are available in Buttery Pecan, Key Lime Pie, Cookie Dough, Cool Mint & Chocolate Chip… Their 150-Calorie Creamy Pints come in Chocolate, Coffee, Cappuccino, Cookie Shake, Chocolate Peanut Butter, Mint, Caramel & Orange Cream… and their 80-Calorie Dark Chocolate- & Vanilla-Dipped Bars… well, let's just say the Arctic Zero staff was kind enough to set aside a few sample boxes if we promised to let some other Expo attendants near their booth! 😉
Mamma Chia
Why We Love Them: Mamma Chia is an environmentally conscious sustainable company who's on a mission to share the magic of chia with the world! Offering a delicious array of high quality organic chia-based foods that provides natural vitality, energy, strength and stamina, this innovative company was the first to create a powerful line of chia beverages—delivering a truly unique product that combines superior taste with an intense synergy of life-enhancing nutrients! We LOVE mamma chia products so much, we made our own mock mamma chia squeeze recipe!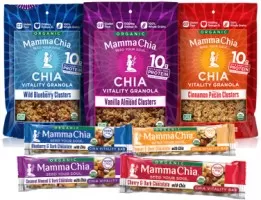 Products We Love: The revolutionary Mamma Chia company used Expo West to launch their All-New Dark Chocolate Snack Bars, which are available in Blueberry, Cherry, Coconut Almond & Peanut.
These nutrient-rich treats of organic chia seeds have been lovingly combined with deep, rich dark chocolate, healthy fruits and savory blends of nuts—all to deliver omega-3s, protein, fiber and more to fuel your soul's purpose!
And if any of those rich flavors tickle your chia fancy, then give their all-new granola Wild Blueberry, Vanilla Almond & Cinnamon Pecan Cluster cereals a whirl—they all taste incredible and are the perfect way to get the morning started off right!
RxBar

Why We Love Them: We have tried A LOT of bars… We were SHOCKED at how good these were and delighted at how few REAL ingredients they had. RxBar believes that food should be consumed as nature intended—simply and delicious without compromising nutrition—and that high-quality ingredients should never be sacrificed because of cost. Having created a protein bar that makes you feel great about eating it, and even better AFTER you've eaten it (and all with a minimal amount of ingredients ;), their powerful energy bars deliver the proper balance of high-quality egg white protein with a healthy supply of fats, high-fiber carbohydrates and all-natural sugars from real fruit—lighting up your body like a bolt of lightning just like Mother Nature intended!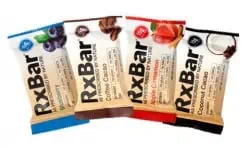 Products We Love: RxBars taste home-made and NEVER contain dairy, soy, gluten, whey, added sugars, artificial sweeteners or artificial ingredients, sugar alcohols, GMOs or any preservatives—ever! Their Real Food Protein Bars are available in Peanut Butter, Coconut Cacao, Blueberry, Apple Cinnamon & Coffee Cacao—and you bet your butt that more than a few of their samples found their way into our Expo tote bags ;)! They are now our ON-THE-GO snack bars of choice.
KeVita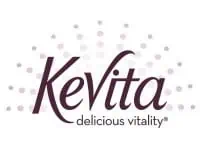 Why We Love Them: KeVita empowers people to take control of their health by making Sparkling Probiotic Drinks that bolster the immune system and improve digestive health.
Renowned for being The natural alternative to traditional sodas, KeVita uses 4 Live Probiotic Strains to make their unique brews—delivering deliciously energizing vitality with every life-enhancing sip! Handcrafted in a private Certified Organic facility in Southern California, their Low-Calorie creations are Vegan, Gluten-Free, Non-Dairy & Non-GMO—combining coconut water, tea or pure water with the finest ingredients found on earth for an incredibly refreshing taste sensation!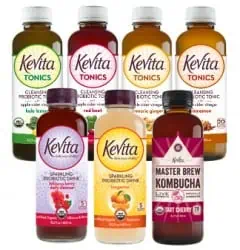 Products We Love: KeVita launched All-New Master Brew Kombucha at Expo West; our favorite was the Blueberry Cherry, a powerful antioxidant-rich blend that unlocks all the nutrients in Blueberries, Cherries, Elderberries and Ashwaganda—with no added sugar and only 20 calories a serving… We also love KeVita's All-New Sparkling Probiotic drinks… Tangerine features a delightfully Sweet Citrus and Creamy Vanilla blend bursting with loads of Vitamin C and Organic Green Coffee Bean Extract—all of which promotes weight loss by speeding up your metabolism… & Hibiscus Berry is a modern-day interpretation of an ancient medicinal Chinese formula that uses Hibiscus, Raspberries, Rose Hips, Goji and Schizandra to gently cleanse and beautify the body from the inside out… All of which were a labor of love and are a perfect way for you and your family to start making fermented beverages a regular part of your weekly diet!
SquareBar

Why We Love Them: SquareBar first rocketed onto the natural health scene at the 2012 Natural Products Expo West, and is now being distributed throughout the entire country! Truly believing that ingredients are what matter most, this remarkably successful startup company sources only the most nutrient-dense Organic & Non-GMO foods—even going so far as to work directly with farmers to ensure that an ethical path is being taken from every crop to every bar!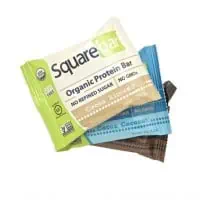 Products We Love: SquareBar's Super Yummy Organic Protein Bars are sweetened with Low Glycemic, Electrolyte-Rich Coconut Nectar, every one of which contains 11 to 12 grams of complete plant-based, soy-free protein enveloped in a lovely and deliciously antioxidant-rich dark chocolate.
Their five amazing cocoa flavors—Crunch, Almond, Coconut, Mint & Cherry—are all free of gluten, dairy, soy, refined sugars and artificial flavors, which makes them the perfect addition to your overall health routine! BONUS: They are ABSOLUTELY DIVINE chopped up and topping our smoothies, smoothie bowls, and healthy ice cream recipes!

BEST OF EXPO WEST – SUPPLEMENTS
Mushroom Matrix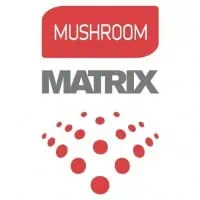 Why We Love Them: Mushroom Matrix strives to develop innovative products so they can bring the miraculous health benefits of mushrooms to the world! Their 100% Certified Organic Powders are derived from Cordyceps, Reishi, Lion's Mane, Chaga, Maitake, Turkey Tail and other potent varieties—all of which Strengthen the Immune System, Relieve Stress, Enhance Weight Management & Improve Physical Performance, making you glow from the inside out!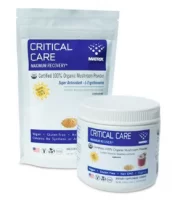 Products We Love: Blender Babes really can't get enough of the unique Mushroom Matrix products—which is why we're totally in love with all of 'em ;)! All eight of their Organic, Vegan, Non-GMO, Gluten-Free Mushroom Powders deliver the benefits of Vitamin D, antioxidants, beta glucans, prebiotics, antioxidants, dietary fiber, enzymes, amino acids and so much more—making them the perfect flavorless additions to smoothies, baked goods, oatmeal and anything else you can imagine, packing one heck-of-a powerful nutritional punch in the process!
GET 10% OFF SUNWARRIOR! CLICK HERE! Use Promo Code: BlenderBabes
Nutrex Hawaii

Why We Love Them: Nutrex's 90-acre state-of-the-art facility is located on the breathtaking Kona Coast of the Big Island—in a BioSecure Zone that's free of all pesticides and herbicides… And it's here, in this idyllic setting, where this incredible company produces some of the most potent nutritional supplements on the face of the earth. From natural astaxanthin and Hawaiian spirulina to green superfood powder and other powerful formulas—all of Nutrex's wondrous products are guaranteed to be fresh, authentic, and come straight from Hawaii.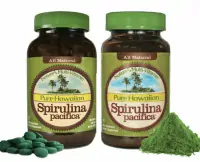 Products We Love: Being being fans of blue green algae, the Blender Babes loved learning about Nutrex's Hawaiian Spirulina Pacifica. Renowned for being one of the most nutritious, concentrated whole foods known to man, this famed superfood Strengthens the Immune System, Boosts Energy Levels, Supports Cellular, Cardiovascular, Eye & Brain Health, and is loaded with 3,900% more Iron than Spinach, 2,800% more Beta-Carotene than Carrots, 600% more Protein than Tofu & 280% more Antioxidants than Blueberries!
MacroLife Naturals

Why We Love Them: MacroLife Naturals is dedicated to discovering the purest, most non-allergenic ingredients in the world—so they can blend 'em into synergistic formulas that promote health, wellness, and longevity! MacroLife Naturals are one of the leaders in the Science-Based Nutrient Rich Superfood Supplements Industry, having created a miraculous array of life-enhancing products that change the way people eat and think about health—and all while delivering all the energizing power you'd expect from a supplement, with one thing you don't: GREAT TASTE!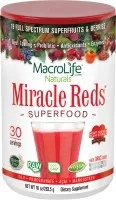 Products We Love: All MacroLife Naturals Superfood products are made with Natural, Organic, Vegan, Raw & Gluten-Free ingredients—with never any GMOs! We have tried lots of non-tasty superfood blends… and WE COULD NOT GET OVER HOW DELICIOUS THESE WERE! First we sampled their signature Macro Greens, which is a True Green Superfood containing 38 ingredients that nourish the body at the cellular level. Made with Certified Organic Barley Grass and an array of antioxidants, co-nutrients, enzymes, vitamins, minerals and amino acids, this intensely powerful supplement is totally easy to add to any of your favorite smoothie recipes…
And in true nutritional synergistic fashion, Blender Babes also tried MacroLife Naturals' Miracle Reds Superfood, which is an incredible Super Fruit Blend of Blueberries, Boysenberries, Elderberries, Blackberries & Red Raspberries that unite to form an amazing nutrient-dense powerhouse.
Loaded with an incredible array of heart-friendly plant sterols, anti-aging antioxidants, polyphenols, carotenes and other hard-to-get phytonutrients, adding both of these cutting-edge products to your weekly health routine makes it totally easier to get all the daily nutrition your body requires—especially when traveling and/or while constantly on-the-go!
BEST OF EXPO WEST – HEALTHY LIVING PRODUCTS
Vitamix

Why We Love Them: Vitamix is American blending royalty, having been the leading home kitchen blender manufacturer since 1937.
Their state-of-the-art high-powered blenders Quickly & Easily blend revitalizing juices, fresh milks, delicious batters, hearty nut butters, mouth-watering purées, sumptuous dressings, tasty dips and spreads, thick dough, hot soups and frozen desserts.
Vitamix blenders are also an excellent way to prep food and grind seeds into flour, and can even be used to clean themselves—all of which happens in a flash!
Giving you the power to surpass any health goal imaginable, while broadening your culinary skills in a beautifully unending array of positively life-enhancing ways, this dynamic company and their incredible inventions transform you into a Nutritional Expert & Master Chef (just as long as you're willing to put in the work ;)!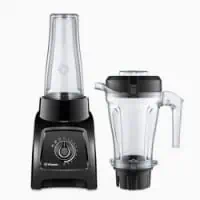 Products We Love: Vitamix debuted their Brand-New Vitamix S50 at Expo West this year (see our video interview), which is only the third model of their very first foray in the personal blending arena.
Designed specifically for single serving preparations for healthy people constantly on-the-go, this innovative blender delivers the same versatility standard Vitamix are renowned for—all in a more stylishly compact design.
The Vitamix S50 features 2 Pre-Programmed Settings (Smoothies & Power Blends), Variable Speed Control & Pulsing Capabilities, 40-Ounce Container & 20-Ounce Dual-Walled Travel Container & a Full 5-Year Warranty… all of which makes it the perfect blender for singles and/or people with not a lot of counter space ;)!
Back to the Roots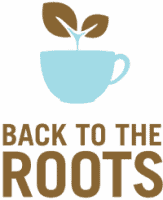 Why We Love Them: Back to the Roots strives to make food more personal by educating and inspiring one family at a time. Working towards redefining the future of food by bringing back its least processed form with the simplest of ingredients, the founders believe that food should come from a kitchen, not a lab.
Their signature Organic Stoneground Flakes are made with only 3 Simple Ingredients: whole wheat from California, sea salt from the San Francisco Bay, and a touch of organic cane sugar from Florida.
Having created a simpler, sustainable, delicious and more nutritious cereal, this new revolutionary company is well on its way to changing the world!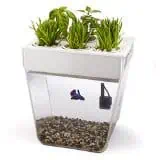 Products We Love: Back to the Roots' most intriguing product that caught our eye at the Expo was their Water Garden, which is a Self-Cleaning Closed-Loop Ecosystem—wherein fish feed the plants, and plants clean the water! Basically this brilliant company created a self-cleaning fish tank that grows food, and everything you need to start growing organic herbs right in the comfort of your own home is included in their ingenious kit—all you need to add is sunlight and water! Of course you can't go wrong with growing your own organic mushrooms though.
Both of these would be the perfect gift for your eco-conscious friend.
Revitin BioEffective Oral Therapy

Why We Love Them: Revitin BioEffective Oral Therapy was created by CS Bioscience, a life science company focused on oral health and its impact on the entire body. Having developed an incredible line of bioeffective oral care products, this cutting-edge company strives to create oral hygiene products that work with the body's own natural defense mechanisms, thereby strengthening your entire immune system so it can work as efficiently as possible!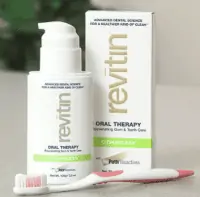 Products We Love: Revitin Oral Therapy was created to bolster the natural healthy bacteria in your mouth. Unlike mainstream toothpastes that have poison warnings on their labels, Revitin contains no sodium fluoride, no harsh detergents, and no chemicals.
This revolutionary toothpaste works best in conjunction with NuPath BioActives, which is a nourishing blend of antioxidants, micronutrients, herbal extracts and homeopathic salts that have also been created to support the ecosystem of the mouth… Both of which will leave your teeth feeling shiny and squeaky clean—and totally free of harmful bacteria!
Lavilin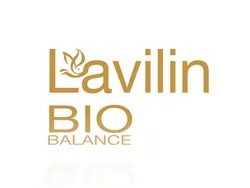 Why We Love Them: Lavilin makes The Best & Only natural deodorant that really-truly & totally works! They're the leading international brand of cosmetics, specializing in the field of "cosmeceuticals"—which are cosmetics with distinct therapeutic value that work in harmony with the body. Powered by their very own in-house cutting-edge research, development, and production teams, Lavilin unlocks the benefits of naturally-based, active ingredients to unite the wisdom of time-honored folk remedies with the latest bio-technological innovations—creating an amazing line of natural cosmetics and body care products that are the best we've ever seen!
All of their ingredients are certified by the Personal Care Products Council—and they NEVER use animals for testing! Lavilin's incredibly popular creations can be found at Whole Foods, health food stores, supermarkets and drug stores throughout North America, as well as over 20 countries around the world!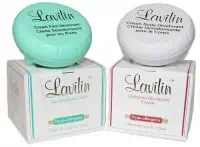 Products We Love: Blender Babes' founder had been testing natural deodorants for over a year with no success until show found Lavilin, and now she could not live without Lavilin's OG version of their Natural Deodorant, which is a powerful underarm cream that eliminates perspiration for a seriously long time! Made with a beautiful combination of natural herbs, this amazing product is ideal for delicate skin, won't clog your pores, and needs NO harsh chemicals, aluminum, alcohol or parabens to achieve its wondrous magic…
And this fantastic company even showcased their new Roll-on Version at the Expo—which all of the Babes totally took the opportunity to load up on as many free samples of as we could carry! 😉
Ohana Organics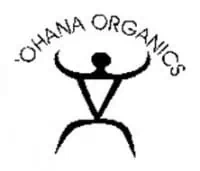 Why We Love Them: Ohana Organics was created out of love for the Hawaiian Islands. This beautiful family-owned company grows all of their organic herbs on their very own certified organic small farm.
Using only the purest ingredients in creating their high-quality products, all of which are made in the "ohana" spirit of aloha, Ohana Organics enchanting line includes Organic Shea Butters, Salves, Tattoo Butter and Hawaiian Scented Perfume Creams—each and every one of which is hand-crafted in small batches!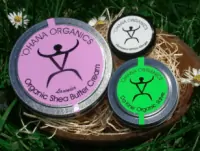 Products We Love: One of the most interesting products Ohana Organics had on display at the Expo was their Tattoo Butter, which naturally decreases the skin's healing time after its been tattooed.
This natural skin care cream is a vegan blend of organic calendula, plantain, lavender, aloe and vitamin E, with shea butter and herbal-infused olive oil. It can be used right after your next inking, and for weeks afterward, to heal and enrich your newly sensitive skin—and the best part is it won't weaken the stencil!
There you have it! We LOVED testing out all of these great products for you, and we can't wait to see what's new next year so we can share our finds with you! Which healthy living products do you want to try most, or have you tried Babes?? Let us know in the comments. 🙂