COPYCAT JAMBA JUICE RAZZMATAZZ SMOOTHIE RECIPE

Very smooth and berry delicious, this copycat jamba juice razzamatazz smoothie has a nice balance of bright, sweet, and tangy, with a beautiful color!
Made healthier than the original version and vegan, this recipe is perfect for those that are looking for dairy-free smoothies without all the extra sugar that many jamba juice and other smoothie shop recipes have.
Perfect for a hot spring or summer day, the creaminess of the soy or coconut yogurt make for a delicious, filling smoothie.
Great as is, you will also love adding it to popsicle molds for a healthy frozen treat to enjoy all week long!
This can be made in any blender, however a good power blender (like a Blendtec or Vitamix) will definitely better blend those berry seeds.
Be sure to join our community for more healthy smoothie recipes and if you try this, please let everyone know by rating it in the comments! 🙂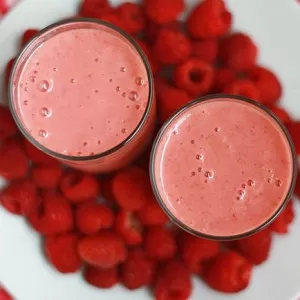 Copycat Jamba Juice Razzmatazz Smoothie
Ingredients
8

oz

orange juice

6

oz

non-dairy coconut or soy yogurt

1

cup

strawberries

1

cup

raspberries

1/2

cup

banana

about half a medium banana

1

cup

ice

less or omit if using frozen fruit

Optional Green Boost

1/2

cup

red or green cabbage
Nutrition
Serving:
2
g
Calories:
194
kcal
Carbohydrates:
41.8
g
Protein:
4.3
g
Fat:
2.2
g
Saturated Fat:
0.3
g
Polyunsaturated Fat:
0.5
g
Trans Fat:
0.1
g
Sodium:
13.7
mg
Fiber:
7.5
g
Sugar:
24.1
g
BLENDER BABES RECIPE TESTER NOTES
"I always try to make smoothies 'green' so I added some red cabbage which is great for cancer fighting properties like my acai red cabbage smoothie AND it keeps the rich beautiful color!
Perfect for sneaking in vegetables for kids!"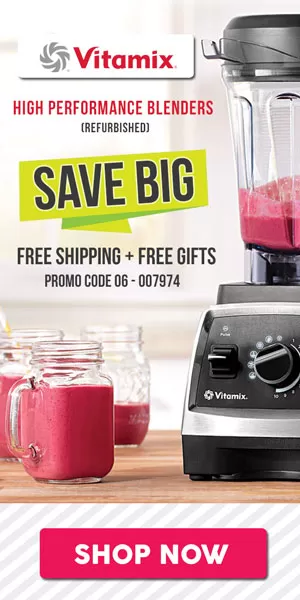 "Adding frozen raspberries and strawberries and no ice makes a very nice healthy slurpee!!"
"This was a big recipe and made plenty to share!"
"Nicely balanced with raspberry tartness and sweet creaminess. My husband and I both enjoyed it."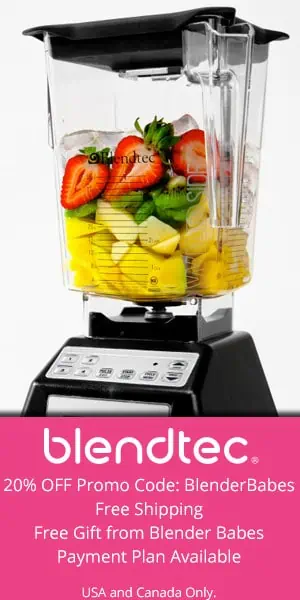 RASPBERRY HEALTH BENEFITS AND FUN FACTS
Wonderfully delicious, the bright-red raspberry is among the most popular berries to relish!
The berry is native to Europe but today is widely cultivated in many temperate regions all over the world, with chief producers being the United States, Poland, Germany, and Chile.
They are also a rich source of health promoting plant-derived phytonutrients, minerals, and vitamins that are essential for optimum health.
Delicious raspberries are low in calories and fats but a rich source of dietary fiber and antioxidants. 100 grams of raspberries hold just 52 calories but provide 6.5 g of fiber (16% of daily recommended intake)!
Fresh raspberries also are an excellent source of Vitamin C, which is also a powerful natural antioxidant.
100 grams of raspberries provide about 47% of daily recommended intake of vitamin C.
Consumption of fruits rich in vitamin C helps the body develop resistance against infectious agents, counter inflammation, and scavenge harmful free radicals.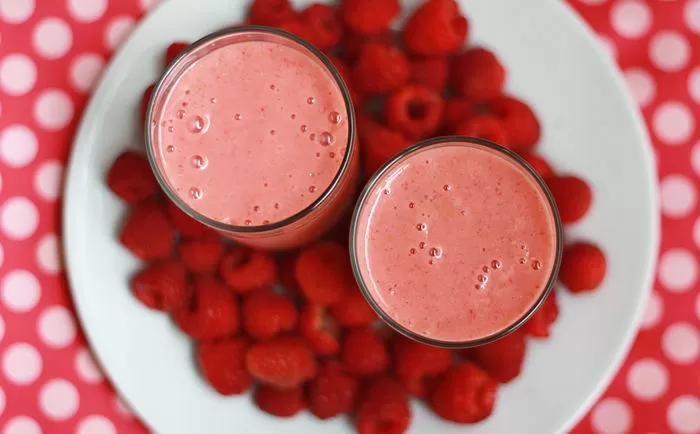 Photo by Blender Babes Recipe Tester Emily Dixon