Here at Blender Babes, we have been getting A LOT of great feedback from our community about our recipes! We've really enjoyed reading your comments and seeing your beautiful foodie recipe photos you've shared with us across our social channels.
To say 'THANK YOU' we are launching a Weekly #BlenderBabes Recipe Photo Contest!!
Every Monday we will be choosing a random photo to be featured!! 🙂
♥ Here's How to Enter ♥
Go to BlenderBabes.com & pick a recipe! Yes, ANY RECIPE!
Take a photo of your Blender Babe recipe. Don't be afraid to get a little creative!
Post it on the Blender Babes Facebook Page, in our Free Private Facebook Group or on your Instagram.
Tag it with the Title of the recipe & hashtag #BlenderBabes (Be sure to tag @BlenderBabes too!) The hashtag is important so we can find you on IG!
It's that simple! Get ready to show off your recipe photos!
We'll be choosing the winner every Monday and will send the winner a notfication. We announce ALL winners at the beginning of each week on our FB & Instagram!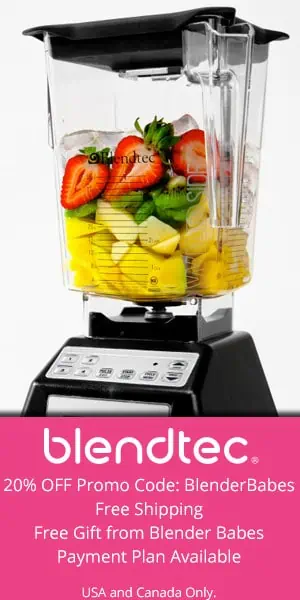 Each week, the contest will reset & you can enter again for the following week! 🙂
We are looking forward to seeing all your lovely & delicious photos!
Good Luck & Happy Blending!! ​:)