21 Drool-Worthy Blendtec and Vitamix Ice Cream Recipes (Dairy-Free/Vegan)
For Your Sweet Tooth
NO BANANA Ice Cream Recipes
Fruity Ice Cream Recipes
For Chocolate Lovers
Nobody can deny the satisfaction of ice cream and sometimes we have to give into our cravings. For this reason we've rounded up 21 of the best Blendtec and Vitamix ice cream recipes, that happen to be dairy-free and vegan! Using a Blendtec or Vitamix (or other high performance blender!) for your ice cream is not only easy, but is faster than regular churning in an ice cream maker.

Whether you're looking for different flavor combos of banana ice cream vitamix recipes OR vegan ice cream without banana, we've got you covered!
New to making ice cream in a Vitamix or Blendtec or other power blender? Check out our Ice Cream Tips before getting started.
♥

FOR YOUR SWEET TOOTH 

♥
With a touch of brown sugar, lots of cinnamon, and some chopped toasted pecans this ice cream will totally remind you of banana bread.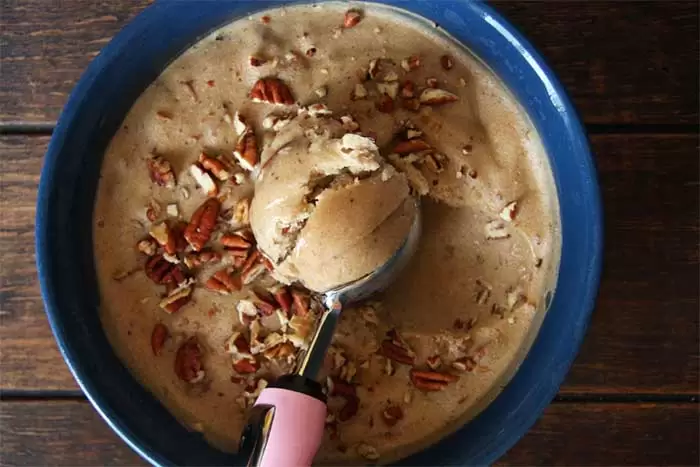 Do you want super healthy banana ice cream Vitamix recipes that are also low fat? Then this vegan cake batter ice cream is for you! It also smells just like cake batter, and will really satisfies your sweet tooth!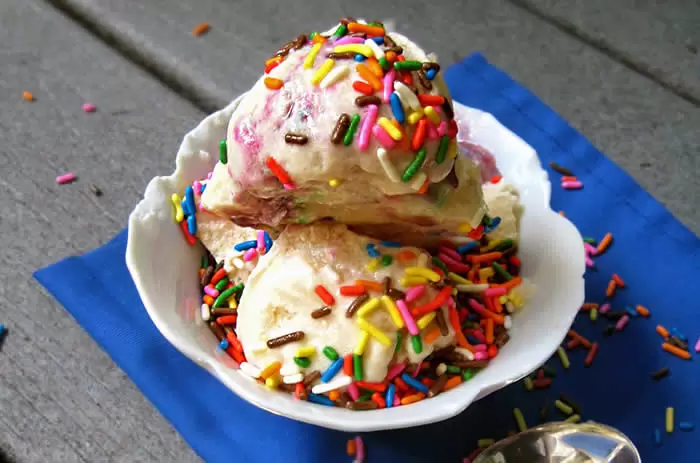 This super decadent ice cream, or 'N'ice cream, as we say, is so easy to make it's ridiculous. Four ingredients in your Blendtec or Vitamix and pop it in the freezer. (Or eat it right there, we won't judge)
Kona coffee ice cream overflowing with coconut flakes, macadamia nuts, and chocolate fudge swirls. Are you drooling yet?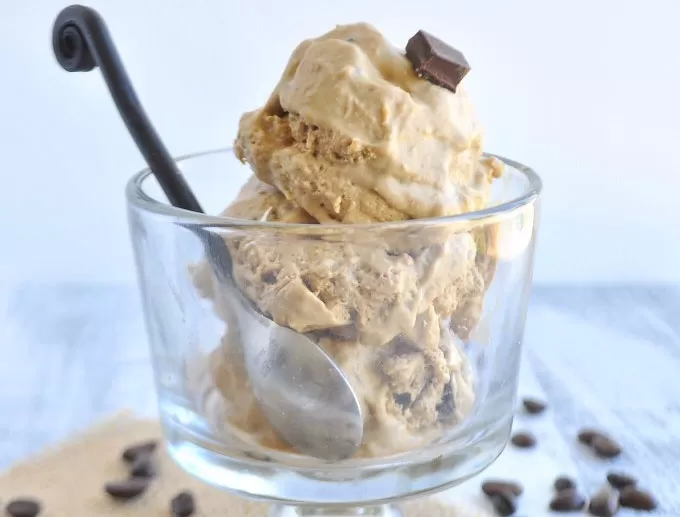 This recipe is all of our favorite things combined and frozen into one frosty and delicious snack or dessert. It's super simple, too – just blend in your Vitamix or Blendtec until smooth and then freeze.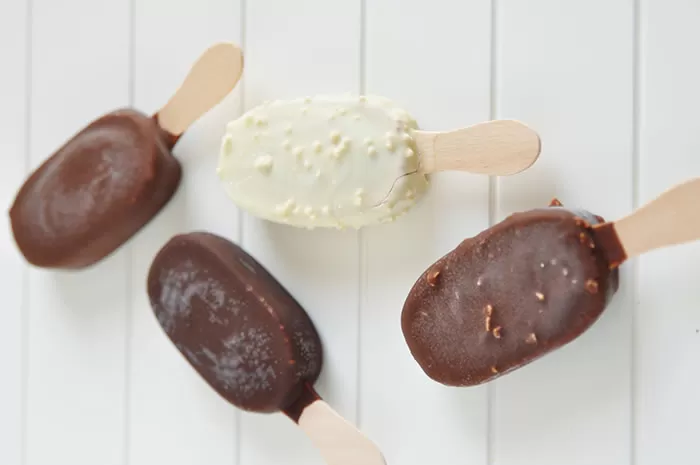 Try this 3-ingredient trick for updating a favorite holiday treat in your Blendtec or Vitamix. And you're definitely going to want to top your scoops with a sprinkling of maple roasted pecans to really drive home the deconstructed pumpkin pie vibe.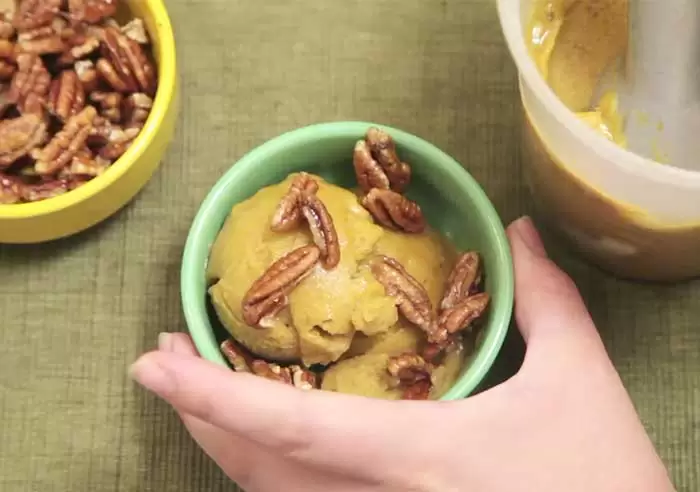 This Vitamix ice cream recipe is made with bananas and avocado, so you can't really feel too guilty about them. The sandwich layers achieve the perfect slightly crunchy consistency to top if all off, literally.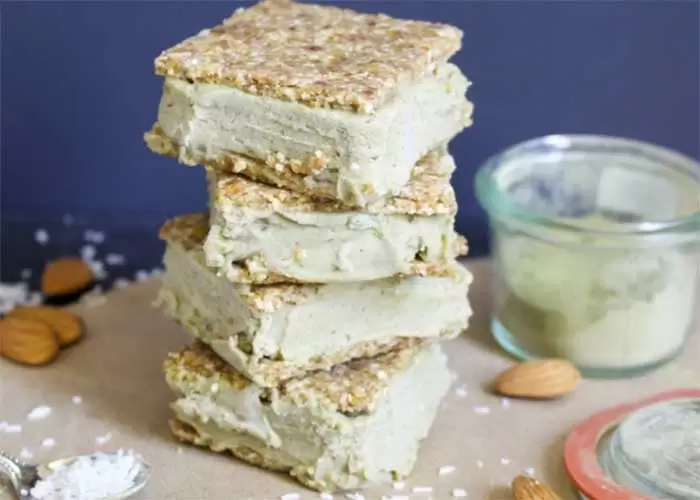 ♥ 

NO BANANA ICE CREAM VITAMIX RECIPES 

♥
This ice cream is not instantaneous, but it's still easy. You need to bake, blend, freeze overnight, blend in your Vitamix some more, cookie-ify, then eat!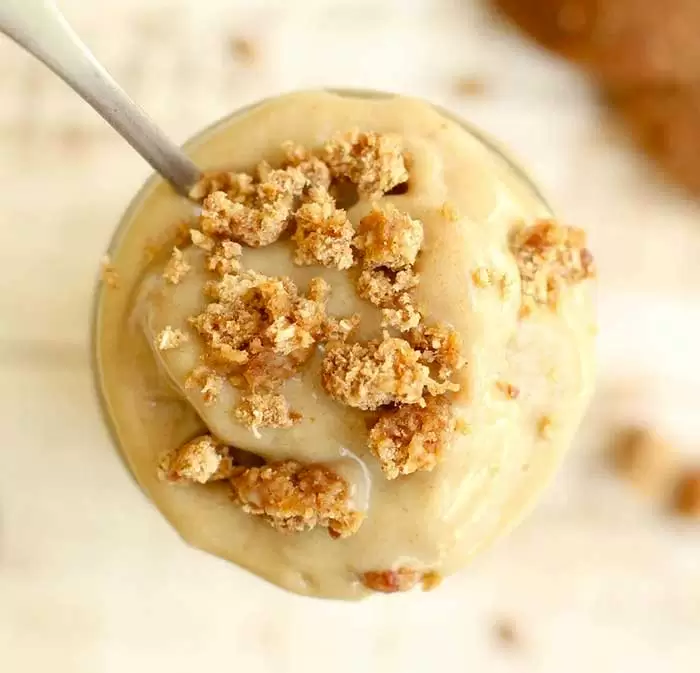 Seriously, this flavor will change how what you think about plain ol' strawberry ice cream. Adding basil livens it up and makes it refreshing. Thank you Blendtec and Vitamix ice cream recipes!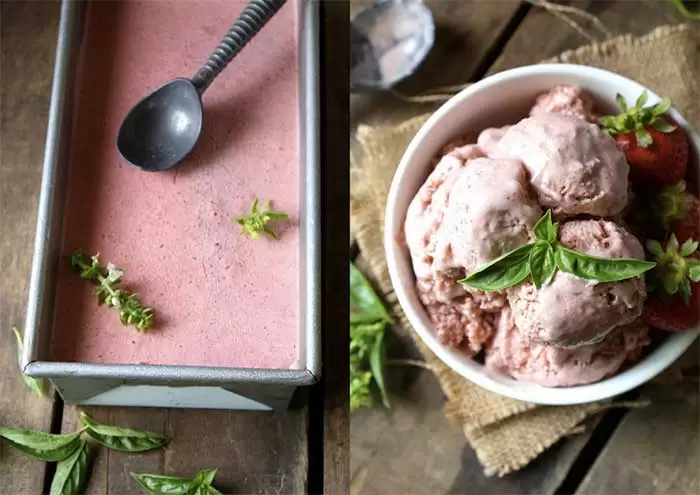 This almond butter ice cream is so creamy, dreamy, and delicious. Pair it with some dried cherries, chopped almonds, and a bit of cacao nibs for texture and taste!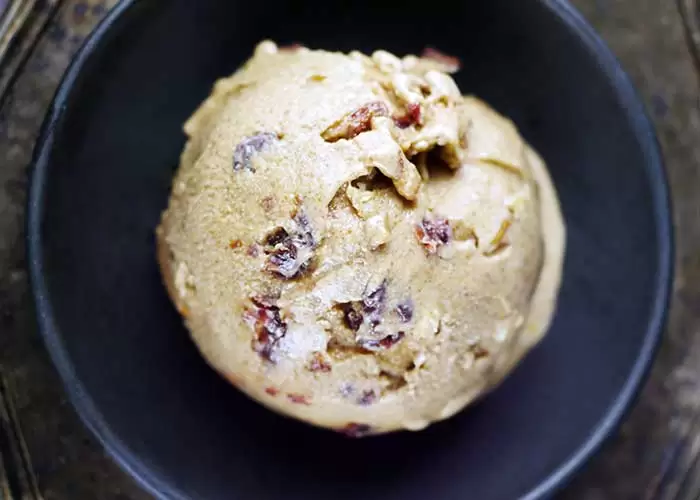 This raspberry coconut ice cream recipe is beyond simple. All you will need is frozen fruit and a can of coconut milk and into your Vitamix it goes. Adding the coconut cream turns your average super healthy frozen fruit smoothie into a heavenly creamy dessert.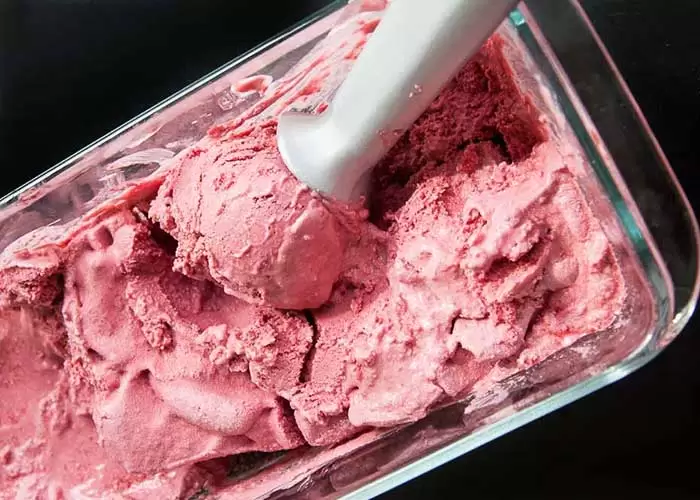 Homemade lemon ice cream that's seriously lemony and full of happy ingredients. Nothing refined going on here, in any sense of the word. No refined sugar, no dairy, no preservatives, and more lemon flavor than you can shake a stick at. Two sticks even.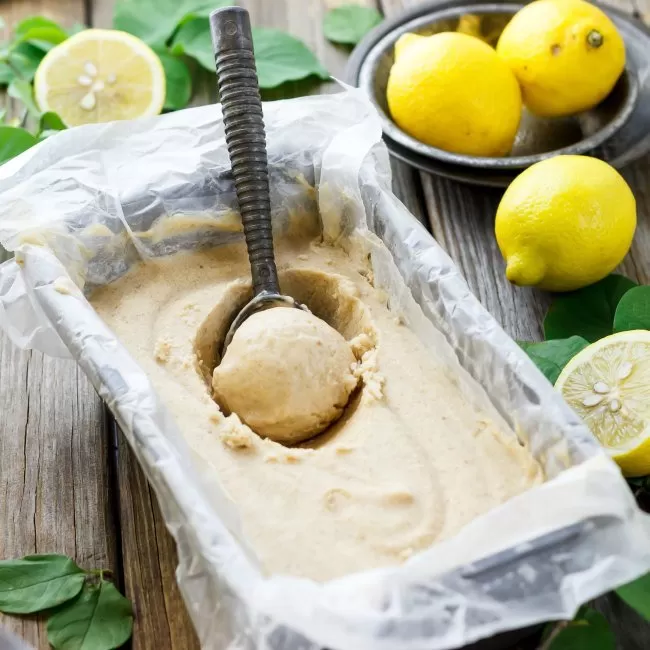 The coolest thing about this ice cream is that it requires only 4 ingredients (nuts, water, sweetener, and salt), all of which you probably have at home at the moment, and a Blendtec or Vitamix! Yep, that's all you're going to need for this magic we are going to create.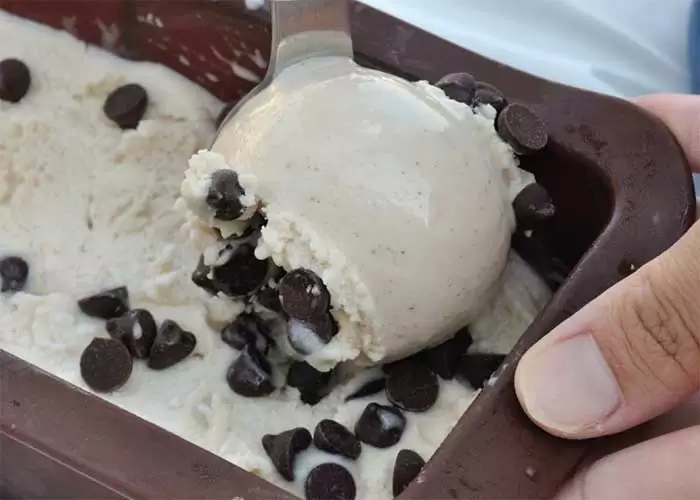 Fuss-free, simple and delicious, this treat can be equally delicious and undoubtedly much healthier than sugar, dairy-laden alternatives.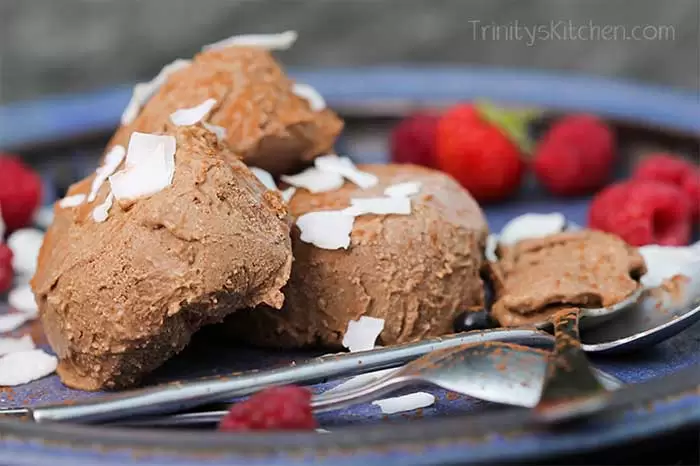 ♥ 

FRUITY ICE CREAM RECIPES 

♥
This ice cream you will feel like you are indulging in a rich, smooth, creamy dessert when in fact you are just eating a bowl of fruit! How good is that? It's so healthy that you can even enjoy it for breakfast!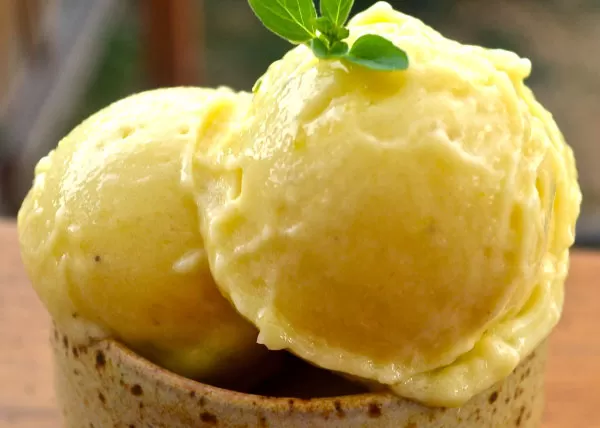 This delicious creamy soft serve inspired by the taste of Hawaii. A mix of freshly frozen oranges and pineapples, this is a quick and easy recipe in your Vitamix or Blendtec.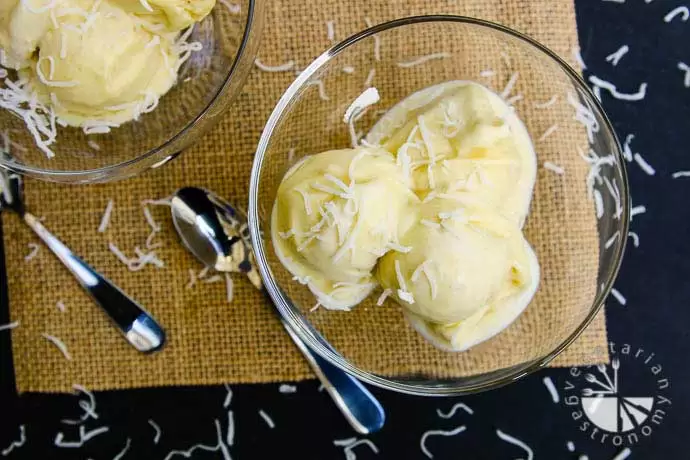 There's just something so neat about blending up frozen bananas and having them magically turn into ice cream. It never gets old. Mixed with fresh blueberries, this recipe makes a very light and delicious ice cream with a pretty shade of purple.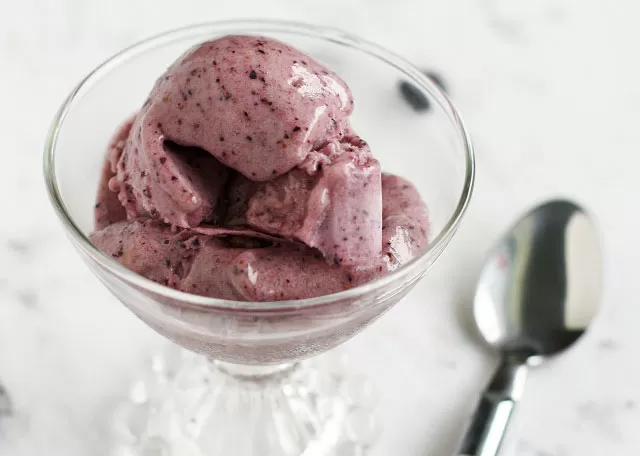 Rich in potassium, fiber, vitamin C and 100% free of high fat dairy — or dairy of any kind, really. This creamy, frosty watermelon Vitamix ice cream is so amazing.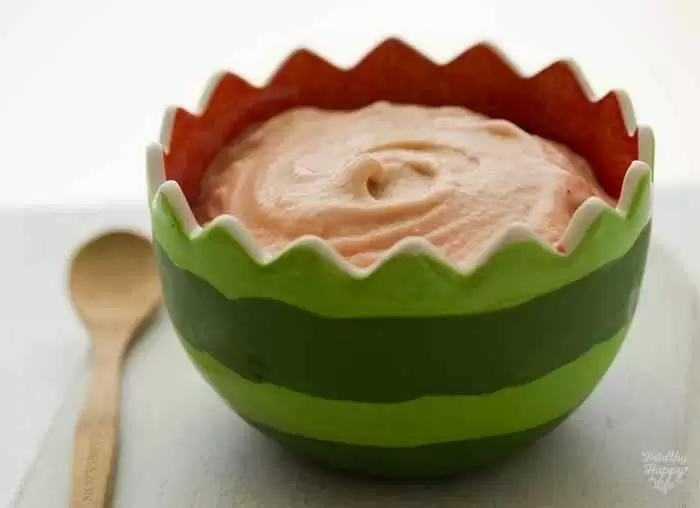 ♥ 

FOR CHOCOLATE LOVERS 

♥
Who can resist knowing they are getting a full serving of veggies with their dessert once they do know? By the time it's whipped and pureed in, you don't notice and you're getting your creamy flavor fix.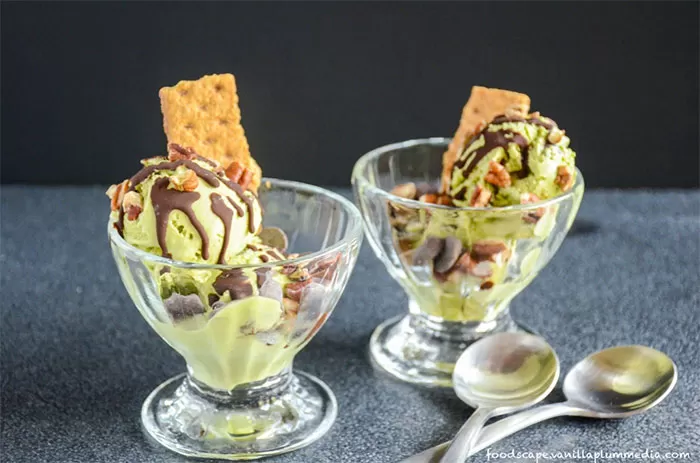 A really simple recipe that requires some dates, water, rice milk, salt, hazelnut butter and cocoa powder. It's creamy 'Nutella' flavor is something you really can't resist; you'll want to eat it straight out of your Blendtec or Vitamix.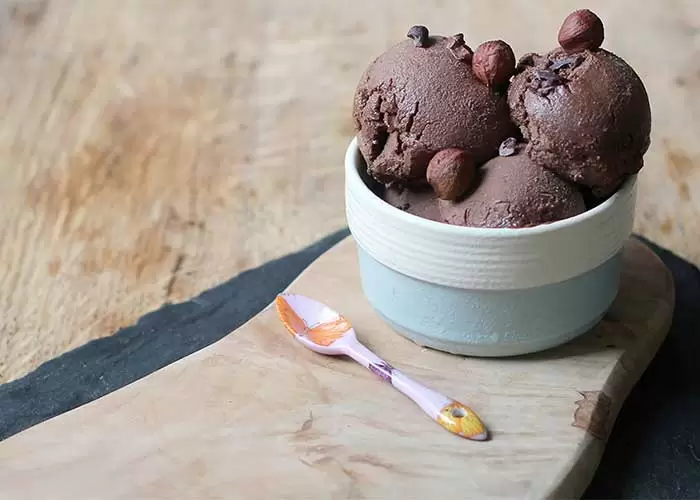 What could be more delicious and decadent than the combination of chocolate & cherries into ice cream?  This easy and simple ice cream recipe will deliver a wonderful representation of the 3 tasty ingredients blended together that you won't want to miss out on.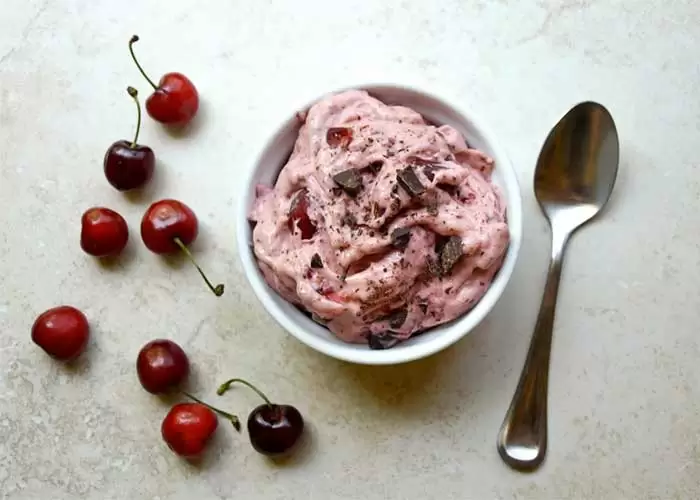 We hope you enjoyed our list of 21 drool-worthy Blendtec and Vitamix ice cream recipes! It is such a convenient way to make ice cream at home without the hassle of an ice cream maker. All you need to do is blend, freeze, and enjoy! Which of these Blendtec and Vitamix ice cream recipes are you going to try first? Let us know in the comments!