BLUEBERRY GLOW GREEN SMOOTHIE RECIPE
This fruity smoothie packs a ton of nutrition while being low calorie, and since it easily masks the flavor of kale or spinach, it makes it a very kid friendly green smoothie.
Depending on the ripeness of your fruit, it can be sweet enough without natural stevia or another sweetener, so I recommend blending it without sweetener and then adding it to taste. Try using frozen fruit to give it extra thick texture, perfect for a breakfast or pre-workout smoothie or just a refreshing afternoon snack.
🙂 If you don't have a Blendtec or Vitamix blender, not to worry here are tips for making green smoothies with a regular blender.
Make sure to join our community for more healthy green smoothie recipes! Share your rating with us below if you try this one at home. 🙂 Happy Blending!! x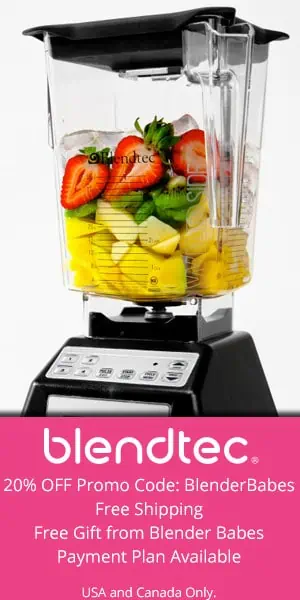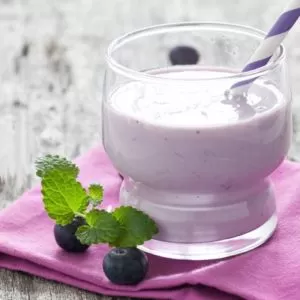 Blueberry Glow Green Smoothie
Ingredients
1

cup

8 ounces coconut water or coconut milk or other milk substitute (unsweetened)

2

cups

kale or spinach

1 1/2

cups

fresh or frozen blueberries

1

fresh or frozen banana

1/8

teaspoon

cinnamon

2 to 5

drops of Stevia

or other sweetener

1

cup

ice

if using fresh fruit
Instructions
Place all the ingredients in the jar in the order listed.

For

Vitamix

: Start on variable speed 1, turn the machine on and slowly increase to speed 10, then flip high. Blend until smooth (about 1 minute)

For

Blendtec

: Press the WHOLE JUICE Button (if using frozen bananas, may have to run twice OR use the soup button)

All done! Enjoy!! Now take a photo, rate it, and share your accomplishments! 🙂 Tag @BlenderBabes & #BlenderBabes
Nutrition
Serving:
16
g
Calories:
171.6
kcal
Carbohydrates:
41
g
Protein:
3.9
g
Fat:
0.7
g
Saturated Fat:
0.1
g
Polyunsaturated Fat:
0.3
g
Sodium:
49.5
mg
Fiber:
7.2
g
Sugar:
24.8
g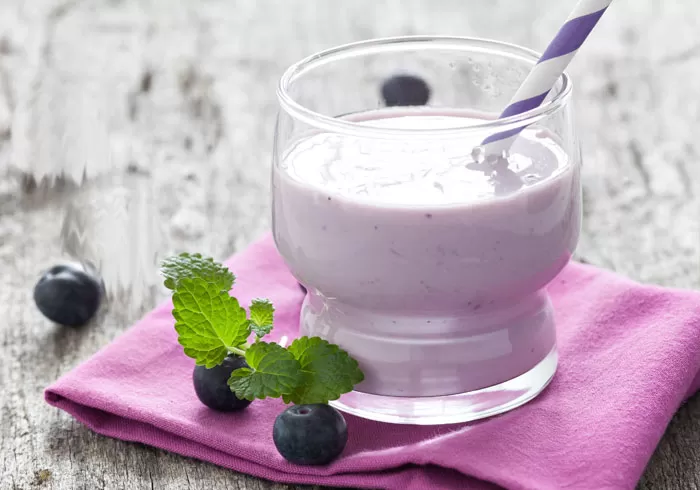 HEALTH BENEFITS & FUN FACTS
North America is the world's leading blueberry producer, account for nearly 90% of the world production (thank goodness, cause here at Blender Babes we LOOOOOVE Blueberries!)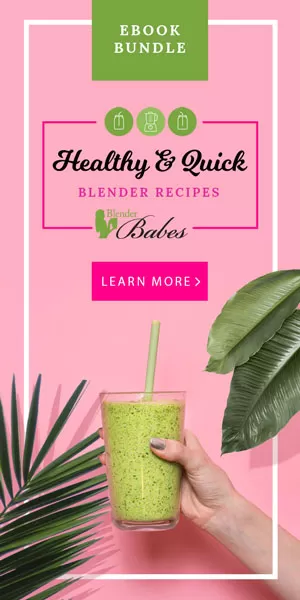 New studies make it clear that we can freeze blueberries without doing damage to their delicate anthocyanin antioxidants. Berries, in general, are considered low in terms of their glycemic index (GI). A recent study that included blueberries as a low-GI fruit has found that blueberries, along with other berries, clearly have a favorable impact on blood sugar regulation in persons already diagnosed with type 2 diabetes.
Participants in the study who consumed at least 3 servings of low-GI fruits per day (including blueberries) saw significant improvement in their regulation of blood sugar over a three-month period of time.
If you want to maximize your antioxidant benefits from blueberries, go organic! A recent study has directly compared the total antioxidant capacity of organically grown versus non-organically grown highbush blueberries (Vaccinium corymbosum L., var. Bluecrop) and found some very impressive results for the organically grown berries.
Organically grown blueberries turned out to have significantly higher concentrations of total phenol antioxidants and total anthocyanin antioxidants than conventionally grown blueberries, as well as significantly higher total antioxidant capacity. (Source: WHFoods)