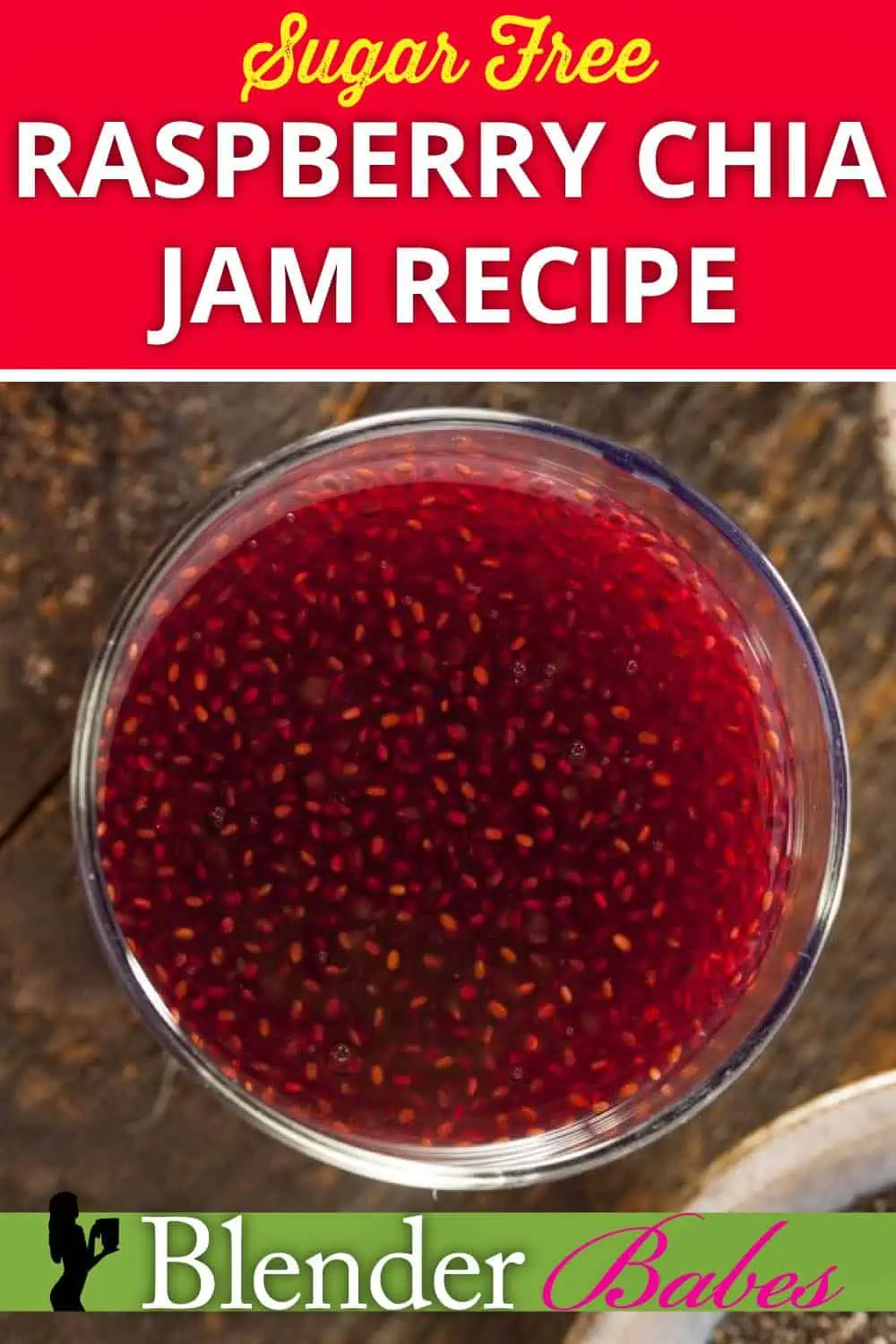 SUGAR FREE RASPBERRY JAM RECIPE
Cut all the *crap* with this wonderful and fresh hard-to-tell it's sugar free raspberry jam recipe and spread it on thick! 🙂 This sugar free jam is not only free of all the preservatives and added sugars of traditional jams, but it packs a nutritious punch of protein and Omega's by using one of our favorite super food, chia seeds!  This recipe is great for diabetics and those that try to eat a lower-sugar lifestyle. You can also try it with strawberries or blackberries! This yummy chia seed jam should last about 10 days to 2 weeks in the fridge. Believe us, you will eat it way before that!
Be sure to join our community for more healthy blender recipes. Share your rating with us if you try this one at home.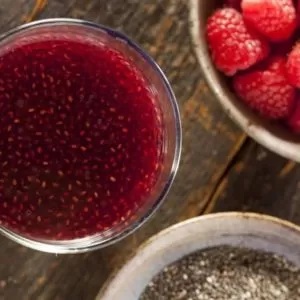 Sugar-Free Raspberry Jam
Ingredients
1/4

cup

coconut water

1/2

cup

chopped fresh pitted dates

softened in water if needed

2

cups

fresh raspberries

2

tablespoons

chia seeds
Instructions
Add coconut water and dates to blender

For

Blendtec:

Use SPEED 10 for 10 seconds, or until dates have broken up.

For

Vitamix:

Start on speed 1, turn machine on and increase to speed 10 then to high for 10 seconds, or until dates have broken up

Add chia seeds and 1 cup of the raspberries into the blender.

For

Blendtec:

If you blend on high you will get the consistency of a pudding and not the beautiful seedy, chunky look of jam.

For

Vitamix:

Start on Speed 1, turn machine on and increase to Speed 2 for 5 seconds.

Now add the second cup of raspberries

For

Blendtec:

Press the PULSE button 2 - 3 times to break them up.

For

Vitamix:

Blend on Speed 1 for 3 seconds.

Place this mixture in a glass container and cover in the fridge for about 30 minutes.

All done! Enjoy!! Now take a photo, rate it, and share your accomplishments! 🙂 Tag @BlenderBabes & #BlenderBabes
Nutrition
Calories:
442.4
kcal
Carbohydrates:
105
g
Protein:
8.6
g
Fat:
3.1
g
Saturated Fat:
0.3
g
Polyunsaturated Fat:
3.1
g
Sodium:
12.7
mg
Fiber:
30.8
g
Sugar:
58.9
g
HEALTH BENEFITS OF CHIA
Chia absorbs up to 12 times its own weight and expands to curb your appetite, so adding just an ounce or so of chia seeds to your diet can reduce caloric intake and help lower the energy density (or calories) of foods, plus double the amount of fiber you receive. Contributing to its super-seed status, ounce for ounce, chia seeds have more omega-3 fatty acids than salmon! Chia is one of the most concentrated sources of omega-3 in any food. It also contains high amounts of omega-6. Everyone needs to consume high amounts of these essential fatty acids in their diet, because these EFAs build new cells and regulate various processes of the body, but our bodies cannot make them internally. They also support heart health and beautiful skin, hair and nails.  (Source: Dr Oz)
RECIPE TESTER(S): Anna Zell, licensed acupuncturist and nutritional therapist in Oregon, USA.