LOW CALORIE CANTALOUPE GRAPE GREEN SMOOTHIE RECIPE
This cantaloupe grape green smoothie is the perfect low calorie snack or pre-workout smoothie.
If you love cantaloupe, you'll love the unique flavor combination of adding cinnamon to this smoothie as much as our recipe testers did!
Cinnamon is a superfood that's tasty, affordable, and full of health benefits, including helping to regulate blood sugar, which is why we love adding this spice to smoothies.
Just remember, a little bit goes a long way!
The color of this recipe will vary depending on the type of grapes, cantaloupe and greens you use.
You can use green or red grapes (we prefer red grapes since they have heart healthy resveratrol in the skin) however grapes are on the dirty dozen list so buy organic if you can.
One serving of this recipe has 606 mg of potassium to help repair muscles, and also boasts more than your daily RDA of Vitamin A and C!
Blender Babes Hint: Try freezing your cantaloupe for this recipe, it gives your green smoothie a nice frosty texture!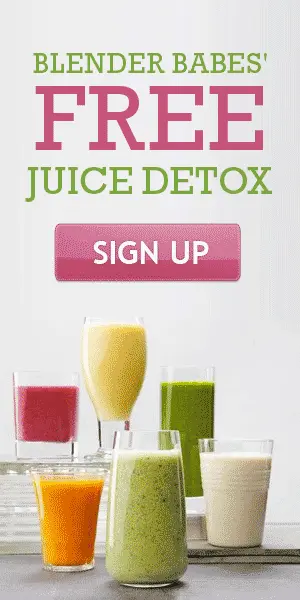 A good high power blender will make a silky green smoothie, but not to worry if you don't have one – here are tips for making green smoothies in a regular blender.
Be sure to join our community for more healthy smoothie recipes and if you try this, please let everyone know by rating it in the comments! 🙂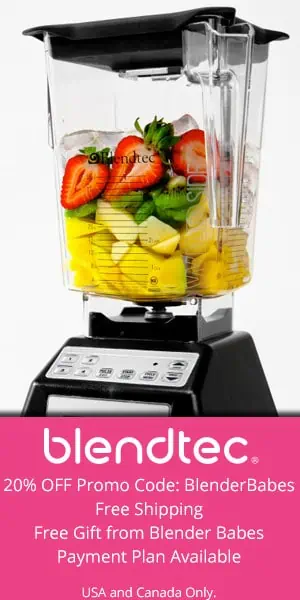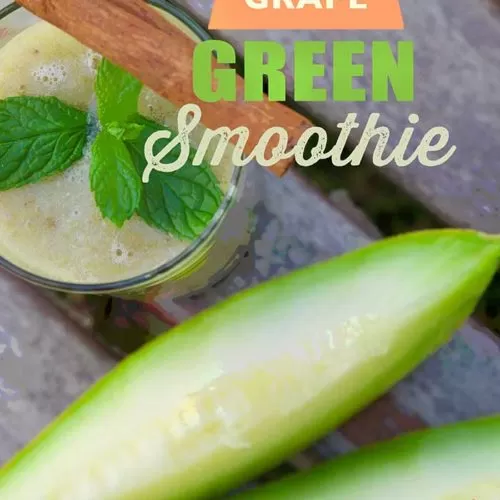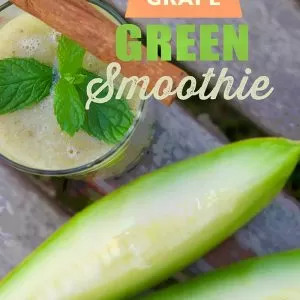 Cantaloupe Grape Green Smoothie
Ingredients
1

cup

grapes

green or red

1/2

orange

1.5

cups

cantaloupe

1

cup

bok choy OR spinach

1/2

teaspoon

vanilla extract

1/4

teaspoon

cinnamon

1/2

cup

ice

omit if using frozen fruit
Nutrition
Serving:
2
g
Calories:
93.5
kcal
Carbohydrates:
22.5
g
Protein:
2.6
g
Fat:
0.5
g
Saturated Fat:
0.2
g
Polyunsaturated Fat:
0.3
g
Sodium:
35.4
mg
Fiber:
2.1
g
Sugar:
17
g
HEALTH BENEFITS OF CANTALOUPE
A healthy diet should include between 1.5 and 2 cups of fruit daily, recommends the U.S.

Department of Agriculture.
Melons, such as watermelon, honeydew and cantaloupe, all contribute to this daily fruit intake.
Cantaloupe offers specific health benefits thanks to its nutrient content.
Vitamin A: Vitamin A in your system helps maintain healthy tissues, contributing to bone maintenance, functional retinas, skin cell growth and a strong immune system
Vitamin C: Vitamin C protects your cells from oxidative damage, also known as the development of cancers
Potassium: Potassium helps support your metabolism, activating enzymes responsible for breaking down carbohydrates into usable fuel for your cells.
(We LOVE and provide lots of high potassium recipes for this reason!)