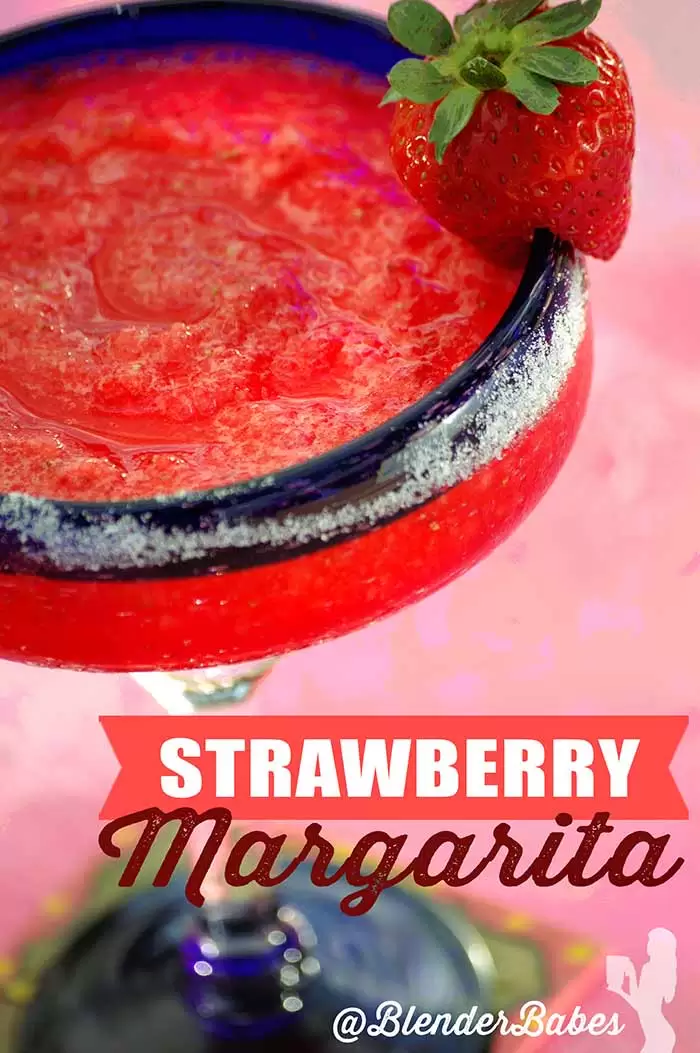 Enter our latest Blender Giveaway!

THE BEST STRAWBERRY MARGARITA RECIPE

What could be more refreshing on a summer's day than a cool strawberry margarita? Luckily, your
Blendtec or Vitamix blender
is the ULTIMATE margarita machine!
Quickly make restaurant quality margaritas using fresh or frozen fruit at HOME (and use the saved $$ to buy some more leafy greens or superfoods for your smoothies!)!
This deliciously thick strawberry margarita recipe will make you feel like you're on vacation, guaranteed.
Bonus points – use your blender jar as a margarita pitcher, then stick it back on the base and make Round II! 🙂
Check out our other delicious and easy cocktail recipes, or if you prefer a refreshing beverage without alcohol, we have those too!
Be sure to join our community for more blender recipes. And share your rating with us if you give this one a try!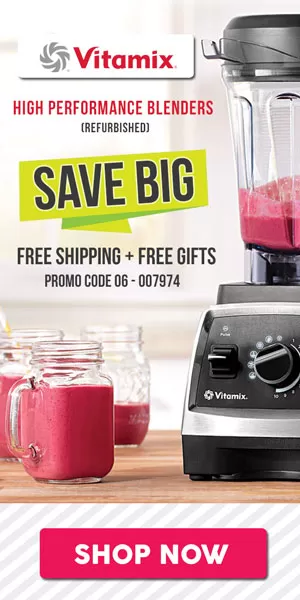 Swimsuit by:
Victoria's Secret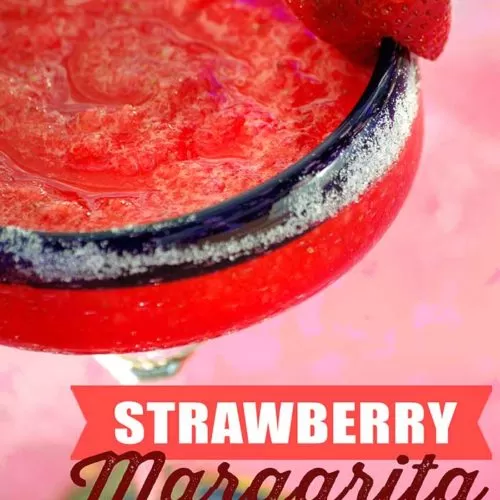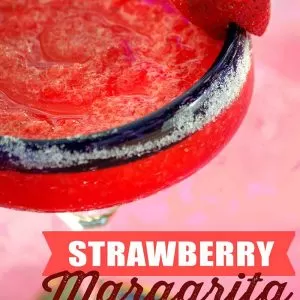 Strawberry Margarita
Ingredients
1

cup

240ml sweet and sour

1/4

cup

60ml triple sec

1/2

cup

120ml tequila

1

cup

240g strawberries (fresh or frozen)

2

cups

ice - You want enough frozen fruit and/or ice to equal liquid
Instructions
Place all ingredients into the blender in the order listed and secure lid.

For

Blendtec

: Press ICE CRUSH button or use Speed 4 for 30-40 seconds.

For

Vitamix:

select VARIABLE, speed #1. Turn machine on and slowly increase speed to VARIABLE, speed #10, then to HIGH. Blend for 45 seconds, using the tamper to press the ingredients into the blades.

Pour into sugar or salt rimmed margarita glasses.

All done! Enjoy!! Now take a photo, rate it, and share your accomplishments! 🙂 Tag @BlenderBabes & #BlenderBabes
HEALTH BENEFITS & FUN FACTS ABOUT STRAWBERRIES
Strawberries are the most popular berry in the world for good reason!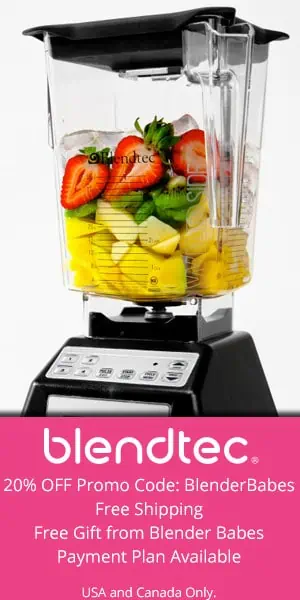 They are juicy, sweet, fragrant, easy to eat, and they look like little hearts! Wild strawberries have grown for millennia:
The ancient Romans enjoyed them, and during the Middle Ages people valued them for medicinal and dietary reasons.
Strawberries are a source of various phytonutrients.
The anthocyanins are potent antioxidants that help protect the body's organs against cell damage.
The combination of high vitamin C content and phytonutrients makes strawberries a good choice for preventing and fighting bacterial, viral, and fungal infections such as colds, flu, and ear infection.
Who couldn't use an immunity boost? Vitamin C also plays an important role in strengthening the eye's cornea and retina, and protects them from exposure to free-radicals from the sun's harsh UV rays, which can damage the protein in the lens.
This definitely helps when out soaking up the sun on the beach!
An even more fun fact – in France, strawberries are considered an aphrodisiac, and in mythology the strawberry is the symbol of Venus, the goddess of love. ooh-la-laaa! ♥