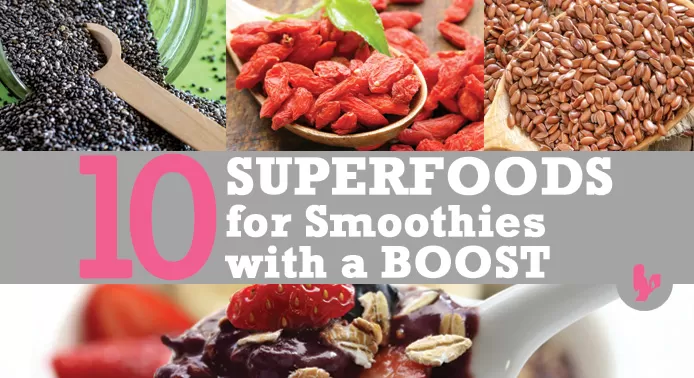 List of Superfoods for Smoothies

We give you our top 10 list of superfoods for smoothies every Blender Babe should try! You probably have experienced the addicting energy boost and health benefits that green smoothies provide including powerful antioxidants, cleansing and anti-inflammatory properties. SUPERfoods are a quick, easy and delicious way to add more nutrients to the body. If you are feeling a bit intimidated, DON'T BE! Just use this top 10 FAVORITE list of superfoods for SUPER healthy green smoothie recipes and beyond! Learn which BOOST is best for you!
Acai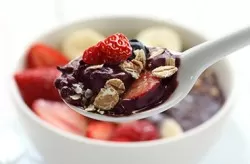 tops our list of superfoods for smoothies because it has more antioxidants than any other typical fruit, helping fight free radicals and prevent premature aging and it is one of the only berries that has naturally occuring Omega fatty acids in high doses. The antioxidants found in it also help fight heart and vascular diseases as well as lowering cholesterol levels. Acai not only improves your mental clarity, but similar to the energy you receive from caffeine; mixing guarana with acai fruit can give you the boost of energy without the caffeine. The Acai fruit is also accredited with helping improve sexual function and digestion by cleansing and detoxifing your body in addition to fighting diseases. We LOVE using frozen Acai packets or juice (our favorite is Sambazon!) for our smoothie bowls and Acai & Red Cabbage Cancer Fighting Smoothie. If Acai juice or frozen acai packets are hard to find we highly recommend Acai Powder (such as Navitas Naturals). Implement this superfood into your smoothie recipes and start experiencing its benefits.

2. Cacao (nibs, powder or butter)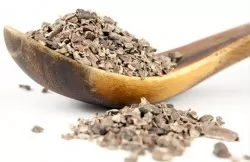 Thank goodness cacao (raw! not to be confused with cocao!) is good for our health! Cacoa consumption helps reduce cataracts, lower blood pressure, improve cholesterol levels, and prevent heart disease, among many other health benefits. The polyphenols found in raw cacao nibs are responsible for helping lower bad cholesterol and improving brain and heart health. The fiber (1 ounce serving provide 9 grams) and polyphenols in cacao work together to help control blood pressure and blood glucose levels. Don't feel guilty! The mild, non-addictive stimulant Theobromine, naturally found in raw cacao, can help treat depression. It's obvious why cacao nibs tops this list of superfoods! You can sprinkle it on top of smoothies (or healthy ice creams!!) for garnish or blend it in like this Chocolate Chia Protein Smoothie, yum! Of course, powdered raw cacao can be used as well. 🙂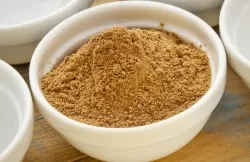 The camu berry is abundant in Vitamin C – it contains as much as 60 times more Vitamin C than 1 Orange. Native to the Amazon, this antioxidant-rich superfood is also a source of potassium, calcium, protein, beta carotene, amino acids, and powerful phytochemicals. It's the perfect immunity boosting superfood to add to your smoothies when you are trying to prevent a cold, or help get rid of one! Our favorites are Camu Powder from Navitas, or for a super combo try E3live Camu with AFA (i.e. blue green algae with more benefits than spirulina!)
Chia seeds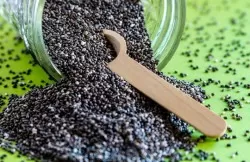 are all the rage, and we're totally on board with this trend, we put them in everything from smoothies to overnight oatmeal. Chia seeds are a great way for vegans and vegetarians to get high-quality Omegas, protein, and fiber (with very few calories), AND they can be hidden in anything (see: whole wheat chia seed pancakes, these smoothie recipes, make your own chia drink, or try this energy gel before a run!). Chia seeds are a great source of omega-3 fatty acids, which can reduce inflammation, enhance brain function, and lower high cholesterol. They are also super rich in fiber, antioxidants, and minerals like calcium, phosphorus, magnesium, and a whopping 50% of your daily manganese, of which most people are deficient. They can also regulate blood sugar and have lots of fiber to boost your digestion. Since we've discovered their versatility, we honestly believe chia seeds should be the ONE thing on this list of superfoods you ABSOLUTELY NEED to make a part of your healthy lifestyle!
Coconut oil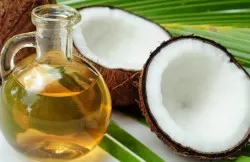 is really a heart-healthy food that may keep the body running smoother in a number of different ways. Coconut oil can improve your health in many ways including weight loss, reducing cholesterol levels, anti-aging, hair and skin moisturizer, thyroid and blood sugar control for Diabetes users. It also improves digestion and contains a natural antibiotic killing the bad bacteria without harming the good bacteria in the body giving you immunity against diseases. How do you use coconut oil most? We are BIG fans of adding this superfood healthy fat to our green smoothie recipes, it's a great way to get rid of green smoothie foam and make our smoothies creamier… AND keeps us fuller longer. SCORE!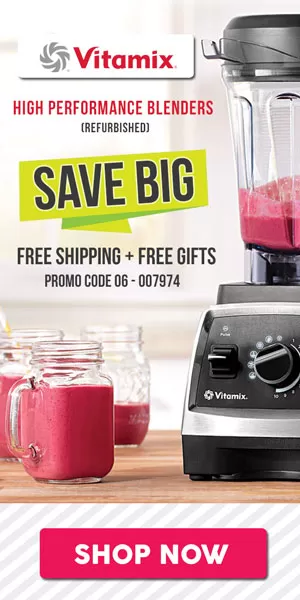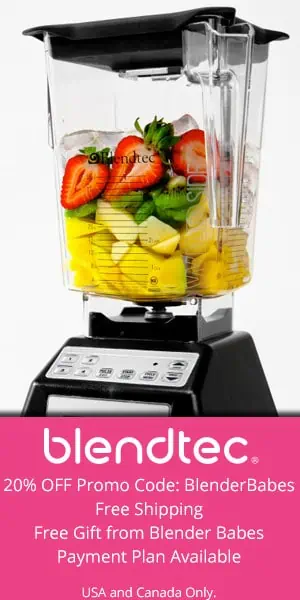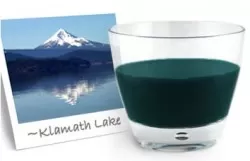 Spirulina is the most commonly used form of blue green algae on the market. Spirulina benefits are a lot like E3Live AFA, however they are not as potent. E3live is considered by renowned health authorities to be nature's most beneficial superfood. Physiologically, blue green algae helps restore overall body/mind balance in numerous ways. Its field of action simultaneously includes the immune, endocrine, nervous, gastro-intestinal and cardio-vascular systems. Nutritionally, E3Live provides more than 65 vitamins, minerals, amino acids & essential fatty acids and is a rich source of chlorophyll. Both E3Live and Spirulina have a lot going for them. We prefer E3live because it is closest to its natural form (fresh frozen) and therefore a more superior product because it is so easy to mix into our smoothies in its fresh frozen form, or we can just swallow a tablespoon full and chase it with a yummy smoothie sip. Either way you go, you will notice big differences by adding E3live or Spirulina to your green smoothie recipes. Try this Immunity Boosting Green Smoothie with E3live or spirulina the next time you're nursing a cold (or trying to prevent one!). Get 20% off E3live using promo code BABESJULY15 (expires July 31st) – or get 20% off if you call them and order direct!! 888-800-7070).
Flax seeds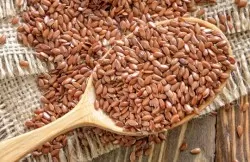 are an excellent plant source of omega-3 fatty acids and are a wonderful alternative source of omega-3 for anyone who doesn't eat fish or take fish oil supplements (burp!). It's best to grind your own flaxseeds just before use for the most nutritional benefit, however you can also buy them that way. Flax seeds provide fiber that can reduce cholesterol levels and help stabilize blood sugar levels in diabetics. The magnesium in flax seeds can lower high blood pressure and help treat insomnia. Flaxseed contains lignans, substances which protect against development of breast cancer in women. Flax seeds are an optional addition to many of Dr. Oz's smoothie recipes because of the many health benefits. Just note that it adds a nutty flavor, so for a more flavorless superfood addition with similar health benefits, use chia seeds.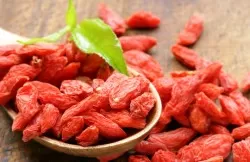 The goji berry is also called the wolf berry, which is reason enough to make this list of superfoods! Ha! JK. Seriously though, these berries have been used to treat many common health problems such as high blood pressure, diabetes, and even fever. Some studies of goji berry juice record their amazing health benefits including calmness, mental well-being, improved athletic performance, better quality of sleep, and feelings of happiness and good health. Start your day by feeling happy with our Vegan Chocolate Goji Berry Green Smoothie! You could also just sprinkle goji berries on top of your smoothie bowls or add to homemade trail mix. 🙂

9. Hemp (seeds or powder)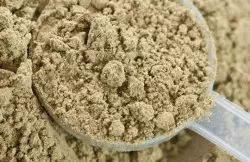 Hemp is one of the richest plant sources of protein, omega-fatty acids and fiber. This eco-friendly superfood is perfect to enjoy in smoothies and baked goods. It is also a healthy source of dietary fiber, chlorophyll, and minerals including magnesium, iron, zinc and potassium. Hemp seed protein is one of the ingredients in our favorite plant based protein powders, however we also like to sprinkle hemp seeds in and on top of our smoothies.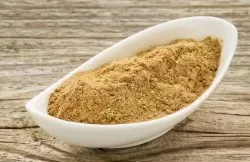 Maca contains four powerful alkaloids that support the endocrine system. Andean societies used maca to increase stamina, boost libido, and combat fatigue. Maca is also packed with essential minerals, fatty and amino acids, and can alleviate inhibited libido for those using SSRIs. That's enough for maca to make our list of superfoods! Start your day with our Dr. Oz Favorite Green Smoothie or our Hot Maca Mocha and say GOODBYE to your struggles in the love department, and HELLO to sustained energy levels throughout the day. Hint: Make sure to get the gelatinized versions (We like Navitas and Vega Maca).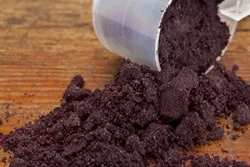 This is a relatively new superfood that's not as well known (yet!) or as easy to find as Acai, however we especially love the more tart fruity flavor it posseses and the rich color it lends to smoothies and desserts! The purple Chilean maqui berry is one of the most antioxidant-rich foods. It is known to contain vitamin C, calcium, iron and potassium, and is an abundant source of polyphenols including anti-aging anthocyanins, and anti-inflammatory compounds. We have only found it so far from Navitas Naturals.
Blender Babes has created the simplest 3-step guide to making tasty nutritious green smoothies in which you can include this list of SUPERfoods of your choice. You are one click away from delicious nutrition! If you want even more choices, check out the Six Inexpensive Superfoods you may not have tried in your smoothies yet!
TELL US IN THE COMMENTS: Which SUPERfood is your favorite?!