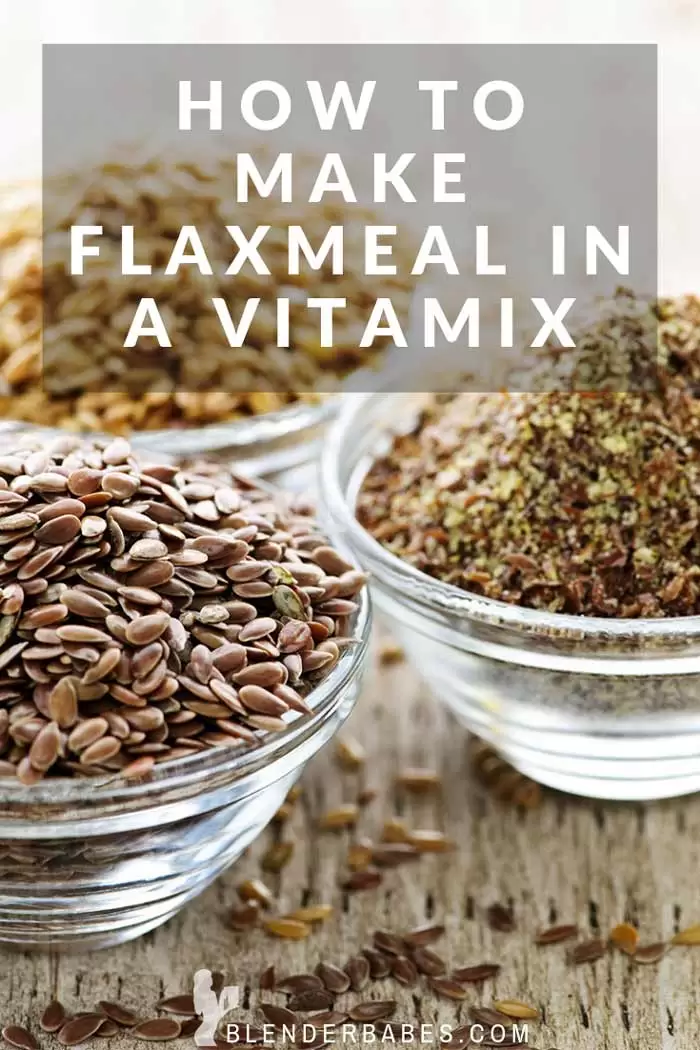 HOW TO MAKE FLAX MEAL FROM FLAXSEEDS
Why would you want to learn how to make flax meal using whole flax seeds? Because Flax seed is an outstanding nutritional food source.
What isn't well known is that whole flaxseeds are difficult to digest and its nutrients are poorly absorbed.
Store bought bags of flax meal or flax powder can go rancid quickly, so it's best to grind whole flaxseeds in small batches at a time with your power blender, or grind for a specific recipe rather than buy flax meal in bulk.
Because flax meal can quickly go rancid, it's better to buy whole flax seeds. You can store them for up to a year in an airtight container – preferably in the freezer.
We like to store ours in a ziploc bag in the freezer, and they certainly never last too long in our test kitchen!
Ground flaxseed can be utilized best sprinkled in smoothies, over cereal and salads, and as an ingredient in bread, pasta, baked desserts, etc.
Be sure to join our community for more great recipes. Please share your rating with us in comments if you try this one.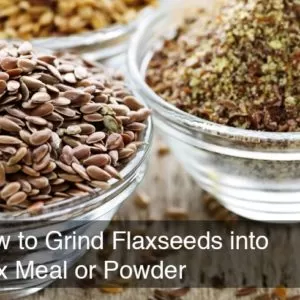 How To Make Flax Powder
Ingredients
1/4 to 2

cups

whole flaxseeds
Instructions
Place ingredient in the jar.

Blendtec

: Press the SPEED UP Button to Speed 5 and run for approx. 20 seconds

Vitamix:

Use special dry grains jar. Select VARIABLE, speed 1. Turn on machine and quickly increase speed to Variable 5. Grind to desired degree of fineness, about 30 sec.

All done! Enjoy!! Now take a photo, rate it, and share your accomplishments! 🙂 Tag @BlenderBabes & #BlenderBabes
Notes
1 Cup Flax Seeds yields 1.5 Cups of Flax Powder
FLAX SEED HEALTH BENEFITS
The flax plant has been around since the Stone Age, and the early colonists brought the plant to North America, including Canada, which is the world's leader in flax and flaxseed today.
Flaxseeds are an excellent plant source of omega-3 fatty acids and are a wonderful alternative source of omega-3 for anyone who doesn't eat fish or take fish oil supplements.
Flax meal provide fiber that can reduce cholesterol levels and help stabilize blood sugar levels in diabetics. The magnesium in flaxseeds can lower high blood pressure and help treat insomnia.
Flax seed contains lignans, substances which protect against development of breast cancer in women. Made from pure ground flax, seed flax meal is famous for its anti-cancer and anti-inflammatory effects.