Learn how to make a smoothie bowl (thick and healthy) whether you have a high power blender or a standard kitchen blender.
Smoothies are awesome! But, do you know what could possibly be better than a smoothie you slurp? A thick, spoonable smoothie with delicious toppings of your choice!
See our 21 Healthy Smoothie Bowls recipes that are easy to make.
Here are 4 quick and easy steps for making a smoothie bowl plus some pro tips. We're sure you'll come back to it again and again and again...
What Is a Smoothie Bowl?
A smoothie bowl is very much like a smoothie but with three main differences.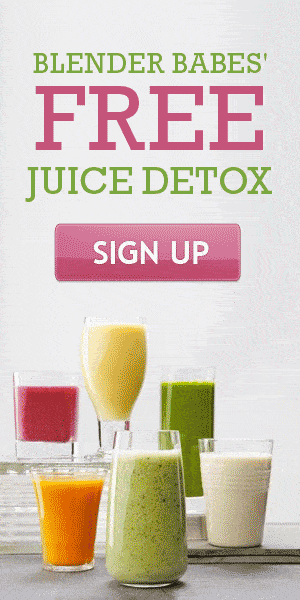 One – It's much thicker than a smoothie. The consistency is more like soft serve or even ice cream, depending on how you prefer it OR the capabilities of your blender (more on that later). We'll share a few tips on how to thicken a smoothie bowl in a bit.
Two – It's loaded with as many toppings as you want it to be or just one. You have so many choices! We'll share some of the best toppings for a smoothie bowl with you, too.
Three - You get to chew! With toppings, when you take a bite of your smoothie bowl there is usually some little bits in there that allow you to chew. This is great, especially when you're craving something delicious and healthy but it feels too cold outside for smoothie.
Steps for Making a Smoothie Bowl
You will need your ingredients, a blender, and either a tamper or a spatula to make your smoothie bowl.
A high power blender isn't necessary for making smoothie bowls, but honestly it does make it a heck of a lot easier! So if you're looking to upgrade, be sure to check out some of these amazing Vitamix deals.
A regular blender works, too, but you'll definitely have to stop and scrape the sides of the jar down often.
Since I have a Vitamix I even combine steps 1-3 as you can see in my video, since I've made so many smoothie bowls and know exactly how much liquid I like to use and how to thicken up if necessary - see how to thicken tips below.
Step 1 – Start with frozen ingredients and blend on low.
Place the frozen fruit in the blender and use the lowest speed to chop them up. Use no more than 1 fresh ingredient (like a banana or 1/2 cup berries) and place on the bottom before the frozen fruit. If you use any soft fruit you will need LESS liquid in step 2.
Use the tamper if you have one, or stop the machine and scrape ingredients down into the blade and repeat. Doing this first helps to ensure you end up with a smooth mixture when you continue to blend in the next steps.
Step 2 – Add a little liquid and blend some more.
This step is KEY. The amount of liquid can keep your smoothie bowl thick or turn it into a smoothie! The trick is the start small and add more as needed.
Grab your favorite milk substitute (for a healthier bowl) and add a very small amount, 1-2 tablespoons at a time. Continue blending on low then slowly increase to medium, using your tamper OR stopping to scrape down the sides of the blender jar, as needed, to ensure all the fruit gets blended.
Step 3 – Bump it up with protein, healthy fats and superfoods and blend until smooth.
Adding protein and healthy fats to your smoothie bowl recipe helps to balance its nutrient profile and make it more of a meal replacement that holds you over until lunch. Plus it acts as a thickener, too.
You can use protein powder or nut butters for the protein. For healthy fats I like to use coconut butter or a bit of avocado. Superfoods I like to use are chia or flax seeds, but you can also use maca, powdered acai and/or greens.
Once the protein and healthy fats and superfoods are in, continue blending until the mixture is smooth.
Step 4 – Add your toppings, serve, and enjoy!
Spoon the mixture into bowls and add any toppings you like. Here's your chance to get creative with the color combinations or make Instagram-worthy designs with your toppings. Or, just load it up with what you like and dig in!
What Do You Put in A Smoothie Bowl?
Your smoothie bowl recipe is made up of the base (the part you make in the blender) and the toppings. Both parts are fully customizable - here are some ideas of yummy and nutritious foods you can use for them.
The Smoothie Bowl Base
Frozen fruit – Banana, berries, mango, and pineapple could be just the beginning. Frozen papaya, cherries, zuchinni, cauliflower and greens (yes you can freeze them!) are great options, too.
Milk – Use almond, oat, hemp, rice, or whatever you like. Milk helps to produce the thick and creamy smoothie bowl you are after.
Optional Ingredients – These are "optional" but as I said before, they will give your smoothie bowl more of a meal replacement to keep you full until your next meal. Protein powder, nut butter, nuts, seeds, coconut oil or butter, or powdered superfoods like raw cacao or maca.
Best Smoothie Bowl Toppings
OK, so the list of toppings for a smoothie bowl is practically endless, but here are some popular choices.
Coconut flakes or shredded coconut
Granola
Nuts – chopped or sliced almonds, walnuts, pecans, or cashews
Seeds – chia, flax, or pumpkin seeds
Nut butter – peanut, almond, or cashew
Fresh fruit – sliced bananas, berries, pomegranate, pineapple, or mango
Dried fruit
Cacao nibs or chocolate chips
Spices – cinnamon or nutmeg
How to Thicken a Smoothie Bowl
A good tip for ensuring you end up with a thick smoothie bowl is to add the liquid just a little bit at a time. But, what if you're already done blending? You can't take the liquid back out, so here's what you can do. Try adding any of these and continue blending until smooth.
1. Add more frozen fruit.
More frozen fruit will help to bulk up your smoothie bowl and make it less slurpy.
2. Add more protein powder.
The dry powder will absorb some of the excess liquid. Of course, you won't want to add too much protein powder, so do this when just a little more thickness is required.
3. Add oats, seeds, or nuts.
These nutrient-dense foods are great for adding fiber and soaking up liquid in a smoothie bowl.
4. Add ice cubes.
Ice cubes are an excellent way to thicken a smoothie bowl and a good choice if you like your smoothie bowl really cold. You can use regular ice cube but frozen juice cubes, milk cubes, or coffee cubes work, too, and won't diminish the flavor of your smoothie bowl.
Two other really good tips to ensure your smoothie bowl is nice and thick when you serve it:
Place the serving bowl in the freezer to chill before you start blending.
Prep all your toppings - washed, sliced, diced, measured, etc. so you can add them as soon as the base is ready.
Do you have a special smoothie bowl tip you'd like to share? We'd love to hear it!