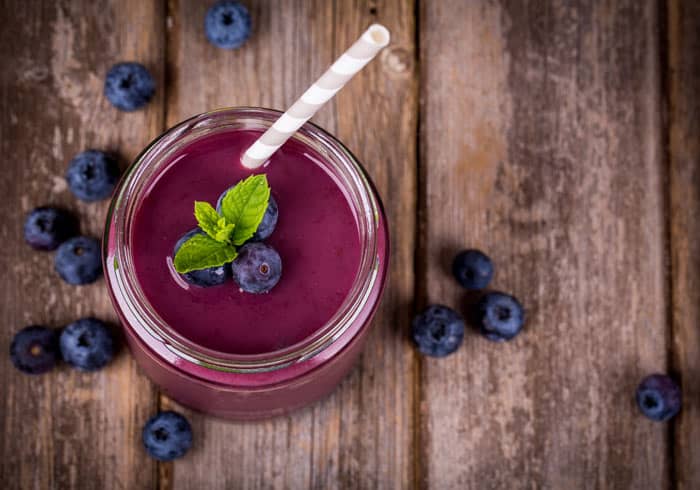 DR. OZ DETOX FAVORITE GREEN SMOOTHIE RECIPE
Dr. Oz 's 3 Day Detox Plan includes his favorite
green smoothie
recipe (he calls it a shake, but really it's a green smoothie). Again Dr. Oz combines high antioxidant berries (or you can substitute with tropical fruits such as mango or papaya), with a large amount of lightly flavored green (spinach!) and a
non dairy milk
. The
e3live or spirulina
, maca superfood, and
plant based protein powder
make this a pretty kick butt vegan green smoothie! As usual, we recommend a
high powered blender
such as a
Vitamix
or
Blendtec
to quickly and easily break down fruit & vegetable cell walls for maximum absorption in the body and for the smoothest of
smoothies
, however we also offer tips on
making this green smoothie in a regular blender
.
Make sure to join our community for more free delicious Dr. Oz recipes! Share your rating with us if you make this one at home.x
HEALTH BENEFITS OF E3LIVE, SPIRULINA, AND MACA ROOT
E3live is considered by renowned health authorities to be nature's most beneficial superfood. E3Live AFA is a non-GMO heirloom variety. Physiologically, E3Live® helps restore overall body/mind balance in numerous ways. Its field of action simultaneously includes the immune, endocrine, nervous, gastro-intestinal and cardio-vascular systems. Nutritionally, E3Live® provides more than 65 vitamins, minerals, amino acids & essential fatty acids and is a rich source of chlorophyll.
Spirulina is another form of blue green algae that is more common and well known. It has similar health benefits as E3Live and you can learn more about them here.
Maca root has been used by indigenous societies (including the Incan's!) as a source of nourishment and healing for thousands of years. Studies have identified four alkaloids present in maca known to nourish the endocrine system. Maca root has been used as a stress-fighting adaptogen to increase stamina, boost libido and combat fatigue!
Please note: Dr. Oz is not affiliated with or endorses e3live. His favorite detox recipe originally includes spirulina vs e3live. To learn more about the differences between e3live and spirulina click here.