APPLE PIE SMOOTHIE SHAKE RECIPE
The yumminess of apple pie in a vegan smoothie that tastes like a milkshake? Yes, please!
If you're a fan of good old American apple pie, then this smoothie recipe by Liliana from Rawganic Vegan will surely be on your top ten list of faves.
Naturally sweetened, you get all the fiber and other healthy benefits from the fruit, spices, and cashews, all while thinking you're indulging in a guilty treat! Even better…it's dairy-free!
This shake is so easy to make in your power blender, it handles those fibrous apples and sticky dates.
Plus there's plenty to share or take to work the next day.
If you love this recipe, check out our other delicious and guilt free shake recipes! 🙂
Be sure to join our community for more healthy smoothie recipes and tips from Blender Babes and our friends! If you try this let us know by rating it in the comments. HAPPY BLENDING! 🙂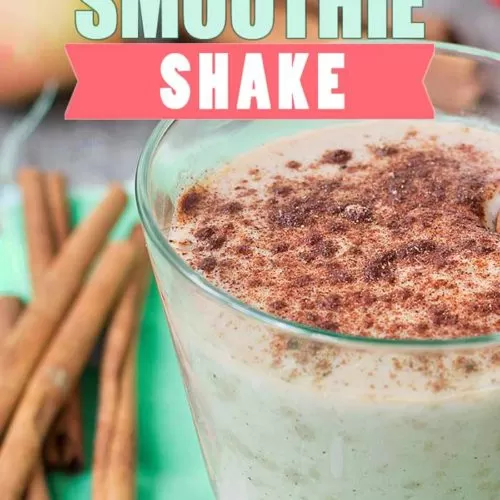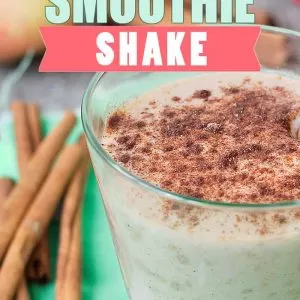 Apple Pie Smoothie Shake
Ingredients
1

Cup

Almond Milk

1 ½

teaspoons

Cinnamon

½

teaspoon

Nutmeg

5

Large Medjool Dates

soaked and pitted

2

Tablespoons

Raisins

4

Medium to Large Sweet Apples

like Fuji

1

Tablespoon

Tahini

1

Tablespoon

Cashew Butter

2

teaspoons

Vanilla

1

Large Ripe Frozen Banana

1

Cup

Ice
Instructions
Place the ingredients into your blender jar in the order listed and blend until smooth.

For

Blendtec

: Press the WHOLE JUICE* button OR Blend on Medium to Medium High for 60 seconds.

For

Vitamix

: Select VARIABLE Speed 1. Turn on machine and quickly increase speed to Speed 10/HIGH. Blend for 60 seconds or until smooth.

Enjoy! Take a photo and share your recipe with us! Tag @BlenderBabes and #BlenderBabes to enter our weekly photo contest! 🙂
Notes
* Due to the sticky dates and fibrous apples, this recipe requires more power + time than the Smoothie button.
Nutrition
Serving:
2
g
Calories:
271
kcal
Carbohydrates:
58.6
g
Protein:
3.1
g
Fat:
5.2
g
Saturated Fat:
0.9
g
Polyunsaturated Fat:
3.8
g
Sodium:
44.1
mg
Fiber:
8
g
Sugar:
43.3
g
BLENDER BABES RECIPE TESTER NOTES
"This smelled and tasted like an apple muffin. It smelled like fall, and tasted nice and sweet. The tahini and cashew butter made it extra creamy, and the ice kept it from being too thick."
"This is smooth, creamy and good with strong nutmeg and cinnamon spice. This apple pie smoothie recipe makes plenty for 2-3 people to enjoy. Both my husband and I enjoyed it."
"I really loved this smoothie recipe, it reminded me of the Apple Pie Ice Pops I tested a few weeks ago. The taste was very similar, as was the ease in making it.My husband really liked it as well! It has a great, smooth apple pie taste to it. I will definitely be making this again in the future!"
"I thought the cinnamon was a bit strong. I'd tone it down to 1 teaspoon. You could substitute another Tablespoon of Cashew Butter in place of the Tahini if you can't find it."
HEALTH BENEFITS OF APPLES
Apples are extremely rich in important antioxidants, flavanoids, and dietary fiber.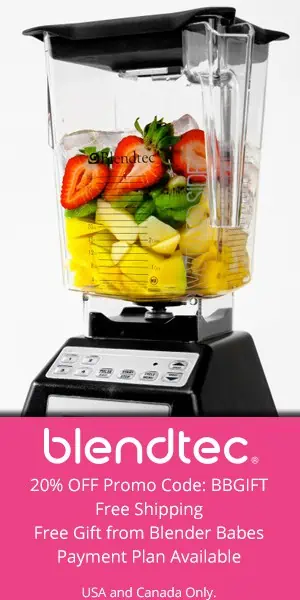 Research suggests that apples may well be one of the healthiest foods for you to include in your daily diet.
Let's take a look at some of its great health benefits:
Lower Cholesterol
One medium-sized apple contains about four grams of fiber.
Some of that is in the form of pectin, a type of soluble fiber that has been linked to lower levels of LDL or "bad" cholesterol.
The fiber present in apples, called pectin, blocks the absorption of cholesterol, helping the body to use it rather than store it.
Apples Keep You Full and Keep You Slim
With only about 95 calories in a medium-sized apple paired with its wealth of fiber, apples can also keep you feeling full for longer.
That's because it takes our bodies longer to digest complex fiber than more simple materials like sugar or refined grains.
The apple's peel has most of the fiber and boosts calorie burn and increases muscle formation.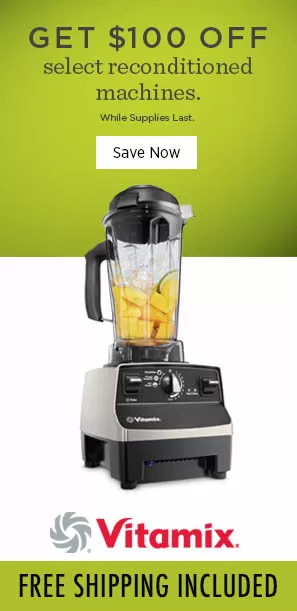 Apples Fight Colds
With over 8 milligrams of vitamin C per medium-sized fruit, apples are considered a good source of immune system-boosting.