KATJA GLIESON'S VEGAN SUMMER NIGHT CARAMEL GREEN SMOOTHIE RECIPE
This vegan green smoothie was SO TASTY when I first tested it, that I knew we had to include it in one of our free superfood smoothie challenges!
The almond butter and dates add the perfect caramel flavor, it's hard to tell it's a kale green smoothie!
Katja enjoys this delicious high protein green smoothie post-workout.
Blender Babes found Katja Glieson first on the live streaming app Periscope.
We not only watched her make several vegan green smoothie recipes, but we also watched the trials and tribulations that young women face as they follow their dreams.
We felt a need to share Katja's favorite vegan recipes as well as her inspirational story with our community. In the meantime, we highly recommend watching her as Frozen's Elsa in the viral music video, Princess Rap Battle.
A high powered blender, such as a Blendtec or Vitamix, will easily pulverize sticky dates and kale.
If you don't have a power blender yet don't worry, you can also make this green smoothie recipe in a "regular" blender using these tips!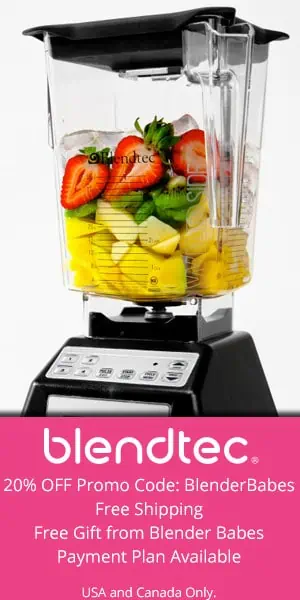 Be sure to join our community for more green smoothie recipes and if you try this, please let everyone know by rating it in the comments! 🙂
WATCH A QUICK VIDEO OF THIS VEGAN SUMMER NIGHT CARAMEL GREEN SMOOTHIE RECIPE:
And subscribe to my YouTube Channel for more blender videos!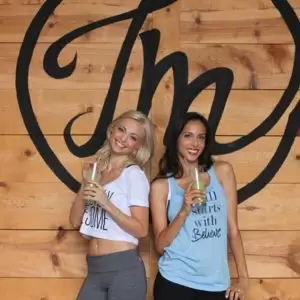 Katja Glieson's Vegan Summer Night Caramel Smoothie
Ingredients
1

cup

water or raw coconut water

½

mango

1

banana

1

tablespoon

raw almond butter

4

pitted soaked dates

1

teaspoon

maple syrup

1

cup

kale

½

cup

Ice

more if using frozen fruit
Nutrition
Serving:
1
g
Calories:
171
kcal
Carbohydrates:
30.1
g
Protein:
3.5
g
Fat:
5.1
g
Saturated Fat:
0.4
g
Polyunsaturated Fat:
3.8
g
Sodium:
74.5
mg
Fiber:
2.9
g
Sugar:
21
g
HEALTH BENEFITS OF THIS VEGAN GREEN SMOOTHIE
This vegan smoothie is perfect anytime, as well as post-workout and its nutritious ingredients offer an array of health benefits. Here are just a few plus links to recipes using these ingredients:
Aids in weight loss: low in fat content so drink plenty while it suppresses appetite and makes you feel full because of its rich nature
Clears skin: drink it to moisturize skin from within or apply topically to clear acne and blemishes
Hangovers: settles stomachs and replaces essential electrolytes