RAW VEGAN ZESTY CORN CHOWDER SOUP RECIPE

Corn chowder is a soup that is not typically vegan, so it is always nice to come across  recipes that are both vegan and raw! The title of this soup recipe rings very true – it is definitely zesty… and I loved it!
Even better…using a Blendtec or a Vitamix high-powered blender gives it a nice, smooth consistency, however it can definitely be made in a regular blender.
It is so much creamier than most other low-fat raw soups. Serve this zesty corn chowder as a meal replacement in bowls topped with whole corn and cilantro or for a yummy appetizer, serve chilled in a shot glass "gazpacho style"!
Be sure to join our community for more healthy blender recipes! Share your rating with us in comments section below if you make this one at home. We love to get your opinions.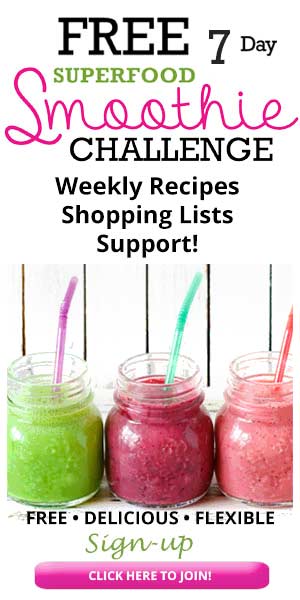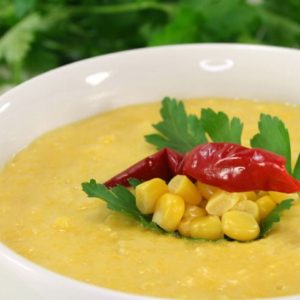 Ingredients
1

cup

coconut water

2

cups

corn

reserve 4 tablespoons

1

cup

yellow bell pepper

1 1/2

tablespoons

fresh lemon juice

1

teaspoon

freshly minced garlic

1 large clove

1/2

teaspoon

yellow onion

1/2

teaspoon

Celtic sea salt

2

tablespoon

finely chopped fresh cilantro
Instructions
Place all ingredients except cilantro and 4 Tbsp corn into the container in the order listed and secure lid.

For

Vitamix

: Turn machine on and slowly increase speed to Variable 10, then to High. Blend for 1.5 minutes.

For

Blendtec

: Select the SOUPS button 1 time.

Garnish with fresh corn and cilantro.

All done! Enjoy!! Now take a photo, rate it, and share your accomplishments! 🙂 Tag @BlenderBabes & #BlenderBabes
Notes
You can serve it slightly warm or even hot by running the blender a bit longer or by mixing with a little bit of warm water.
Nutrition
Serving:
1
g
|
Calories:
110
kcal
|
Carbohydrates:
25
g
|
Protein:
3.3
g
|
Fat:
0.7
g
|
Saturated Fat:
0.1
g
|
Polyunsaturated Fat:
0.5
g
|
Sodium:
237
mg
|
Fiber:
2.6
g
|
Sugar:
6.7
g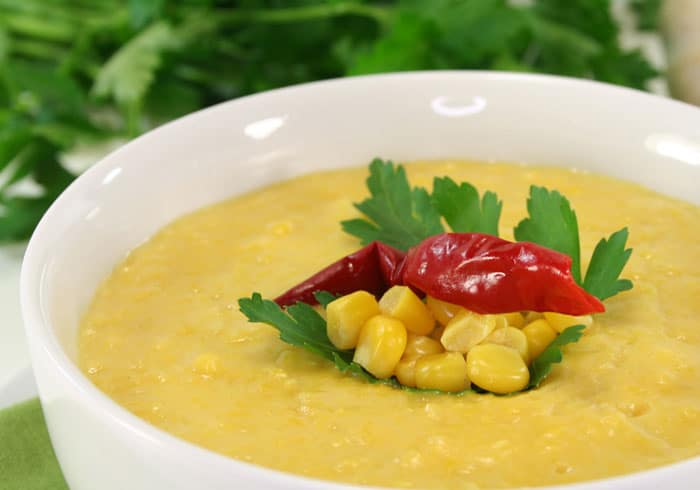 HEALTH BENEFITS OF CORN

Scientists believe the people of central Mexico developed corn from a wild grass called teosinte at least 7,000 years ago. Also known as maize, corn eventually spread north to the southwestern United States and south to Peru. Columbus acquired corn from Native Americans and brought it back to Spain. From there it spread to Western Europe and, in time, to the rest of the world.  Corn is now produced on every continent except Antarctica.
BE SURE TO BUY ORGANIC NON-GMO CORN! Corn is highly nutritious, providing fiber, which helps aid in digestion, plus folate, thiamin, phosphorus, vitamin C, and magnesium (about 10% of the daily value for each).
And just for kicks, before you bite into that cob at your next barbecue, take a closer look: The average ear has 800 kernels, arranged in 16 rows, with one strand of silk for each kernel. (Source: webMD.com)