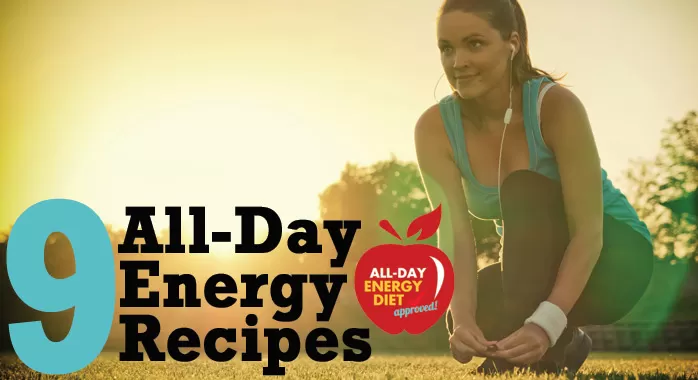 Blender Babes is proud to announce that our site was chosen as one of Yuri Elkaim's All-Day Energy Award Winning blogs! Every recipe in this list contains the basic ADED principles: 80% Raw, Gluten-Free, No Refined Sugar, No Dairy, No Processed Foods. Check out the other incredible, healthy blog winners PLUS download a free All-Day Energy Diet Blueprint to start the New Year with a healthy, nutritious plan & hunt for today's $100 Golden Apple prize! 🙂 P.S. You will ALSO win $150 Essential Living Foods Superfood Swag Bag! Happy Hunting!
All-Day Energy Award Winning Recipes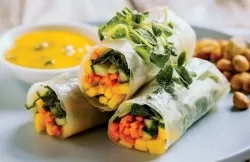 1. Summer Rolls. This recipe for summer rolls with mango lime and mint dipping sauce is simple, light, refreshing and packed with minerals. This is the perfect party pleaser however make sure to practice beforehand. Most of the work is in the preparation of the ingredients – putting together is the fun part! The impressive bright color, light taste, and crisp yet delicate flavor have made this take on spring rolls a new favorite!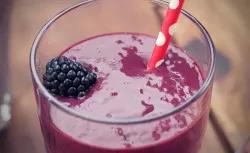 2. Dr. Oz Berry Protein Smoothie. This protein smoothie will get your day off to the right start or give you that energy boost sometimes needed in the middle of the day. We see why this high protein smoothie is part of Dr Oz's 30 Day Meal Plan Detox Diet Recipes! This berry smoothie has a tart and sweet flavor to it and is sure to please even picky eaters in the family.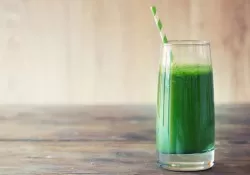 3. Coconut Mango and Lime Kale Green Smoothie. This is a great way to get all day energy as well as some extra kale in your diet! Of course, if you prefer other greens (or just have them lying around), feel free to exchange the kale for what you've got. The mango, lime, banana and kale combine in your Blendtec or Vitamix blender to make a sweet and tangy green smoothie that even kids will love!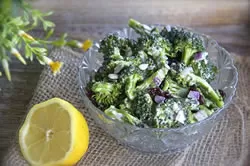 4. Broccoli Salad with Lemon Tahini Dressing. If you're vegan and like to find recipes that appeal to your omnivorous family but still satisfy your diet, this recipe is the perfect middle ground since everyone will love it! It is light yet filling and it tastes decadent. The cherries and sunflower seeds are a great addition, but other seeds or fruits in season or that you have on hand can easily be swapped. This all day energy recipe is too easy and delicious for others not to try! It is also the perfect take-along dish for picnics or potlucks.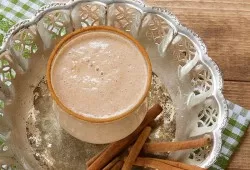 5. Cinnamon Toast Smoothie. This GUILT-FREE recipe is definitely an all day energy recipe! It will satisfy any sweet tooth, this cinnamon toast smoothie recipe works well as a breakfast, light lunch or dessert drink. For an even healthier version of this recipe amp up the nutrients by adding 2 cups of spinach or a kale leaf or two. Delicious cinnamon nutrition!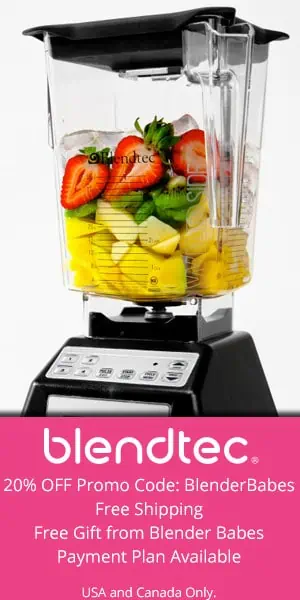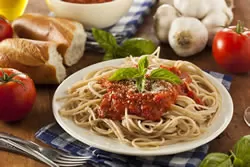 6. Awesome RAWsome Marinara Sauce. There is nothing more guilt-free than a raw, fat-free, (optionally) oil-free, dairy-free recipe like this amazing raw marinara sauce recipe. Our FAVORITE way to eat this is over spiralized zucchini noodles, but you can put it on pizza, gluten-free pasta, or pour over some raw or roasted cauliflower! Every member of the family can make something they will love with this simple five-minute recipe. Your high speed blender will whip this up in under five minutes and you can customize with whatever herbs or seasonings you want to make it go with your menu.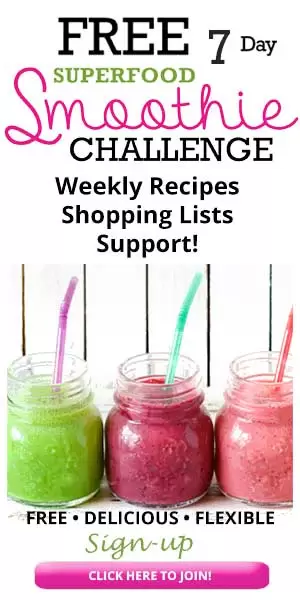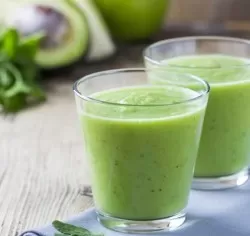 7. Green Monster Smoothie. Creamy, sweet and just a little bit tart, this green smoothie recipe is a great way to kick-start your morning routine all the while squeezing in a huge dose of fruits and veggies! With each sip, you get a jolt of vitamin C to boost your immune system and the dark leafy greens provide a powerhouse of antioxidants. It contains only whole fruit, and absolutely no juice or added refined sugar.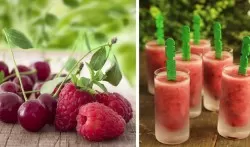 8. Frozen Berry Cherry Pops. These fruit-filled pops will not only delight your taste buds with their bold, fruity flavor but they'll also nourish your body with healthy ingredients (without the added sugar!). They're a rush of antioxidants and they're also creamier than commercial fruit bars, which include more ice, making them much more satisfying. Avoid the mess by whipping them up in a Blendtec or Vitamix blender.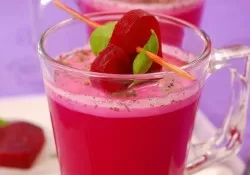 9.

True Watermelon Blood Juice. We love to feature watermelon in liquid form and despite all of the beet-skeptics we love the nutritional superpower of beets, so we've combined the two to make Watermelon Blood Juice! Super simple to whip up in your Vitamix or Blendtec blender, the lemon and watermelon mask most of the beet flavor.
This post is part of the All-Day Energy Awards. Discover all the winners, download a free diet plan. Oh & don't forget to hunt for today's $100 Golden Apple cash prize + $150 Essential Living Foods Superfood Swag Bag! Don't forget to join the Blender Babes community for more nutritious meal ideas and other healthy recipes!
Tell Us: What do YOU eat or drink for more ENERGY in the comments! 🙂