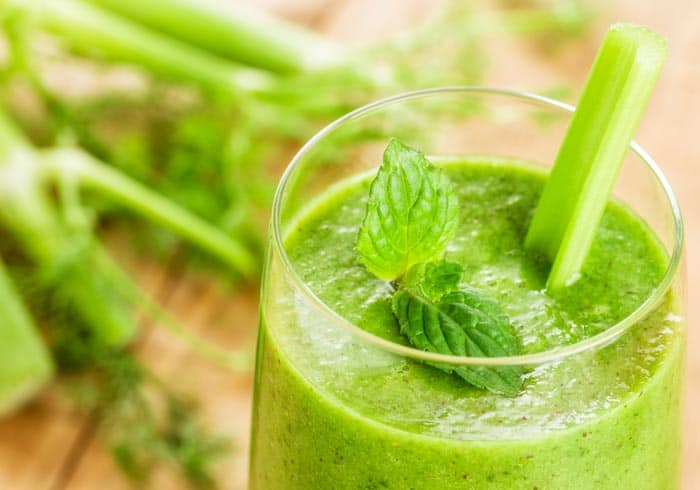 MIGRAINE BE GONE GREEN JUICE RECIPE

With over 37 million people in the US alone, either you or someone you love probably suffers from this mind bending pain. It's almost impossible to function when
migraine headache
 attacks, but don't miss more work or school – aid and possibly prevent a migraine headache with this
juice recipe
. This recipe contains 3 of the
top 6 best foods for curing headaches
, so it's no wonder this natural remedy has been touted to cure a more intensive migraine! You can omit the water and ice and extract the ingredients like our friends at
FitLife.TV
do with a juicer, which of course doesn't require any digestion of the body and will immediately absorb into your system, however we like to make it a whole food juice by keeping the fiber. It's up to you! Let us know what you do and be sure to 
join our community
 for more great healing recipes!
Migraine Be Gone Green Juice
Ingredients
16 ounces filtered water or coconut water
1 cup pineapple
1 cup kale (3 to 4 leaves)
1 stalk celery
1/2 lemon, juiced
1 cup cucumber (about 1/2 a large cucumber)
1/2 inch ginger root
1 1/2 cups Ice
Nutrition Information
Serving size:
1 cup
Calories:
71.5
Fat:
.7g
Saturated fat:
.1g
Unsaturated fat:
.4g
Carbohydrates:
17g
Sugar:
9.1g
Sodium:
44.7mg
Fiber:
3.3g
Protein:
2.2g
Cholesterol:
0
HEALTH BENEFITS & FUN FACTS
Fresh
pineapple
may help ease your headache troubles. It contains
bromelain
, a natural enzyme that has been linked for centuries as being a form of
natural pain relief. It also provides anti-inflammatory properties
.
Cucumber may help slice dehydration out of the picture. Consisting of 95 percent water, the highly hydrating cucumber is a is an excellent option for a fresh and natural, headache-fighting snack or to add to a juice or smoothie.
Ginger will reduce inflammation as quickly as it will take for aspirin or other pain pill to work.
Free Recipes, Tips, and Giveaways