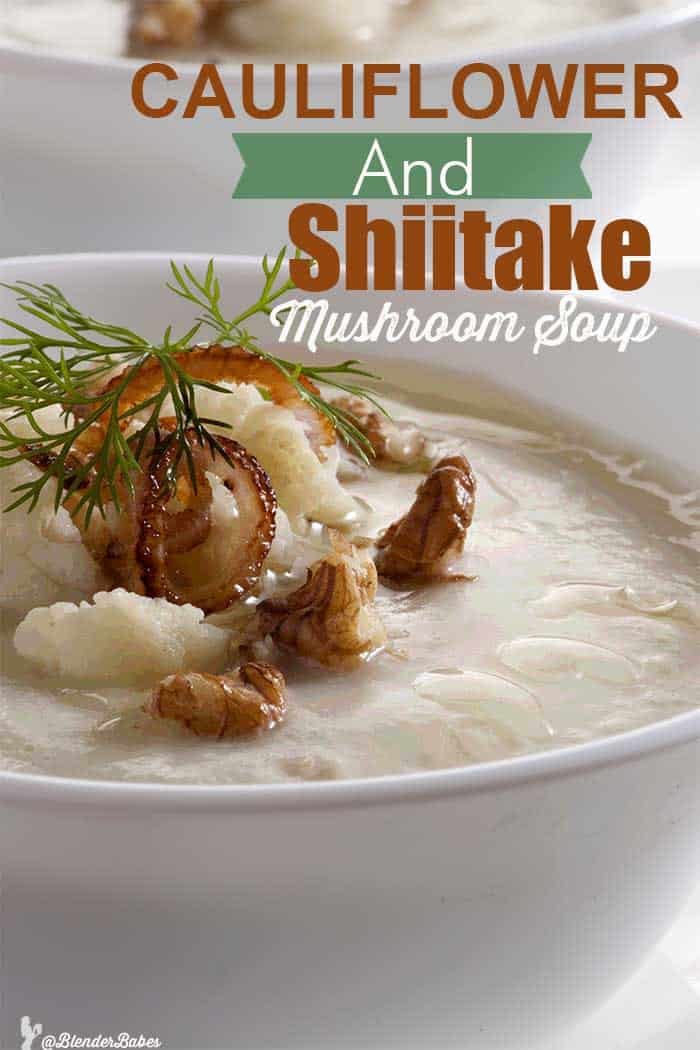 CREAMY CAULIFLOWER SOUP WITH SHIITAKE MUSHROOMS
This delicious recipe gives you all the creamy goodness your tastebuds crave-without the cream!
The all vegan, gluten free recipe below is adapted from a carnivore version, and is such a perfect quick and easy soup made from scratch that will have you wondering why it wasn't made dairy-free in the first place!
Of course, you can make it in a way that fits your lifestyle – both versions are GREAT! The texture of the highly nutritious cauliflower mixed with the meaty shiitakes is the perfect combination of pureéd savory goodness.
Best of all, it is made in a snap with your high powered Vitamix or Blendtec blender, however, it can be made with a "regular" blender – see notes. Also, if you are using DRIED shiitake mushrooms, be sure to soak them gill side down in cool water for about 8 hours. I put them in a bowl in the morning before work, and this soup is ready in NO TIME for dinner!
Be sure to join our community for more heart-healthy blender made soup recipes! Did you try this? Let us know what you think by rating it in the comments!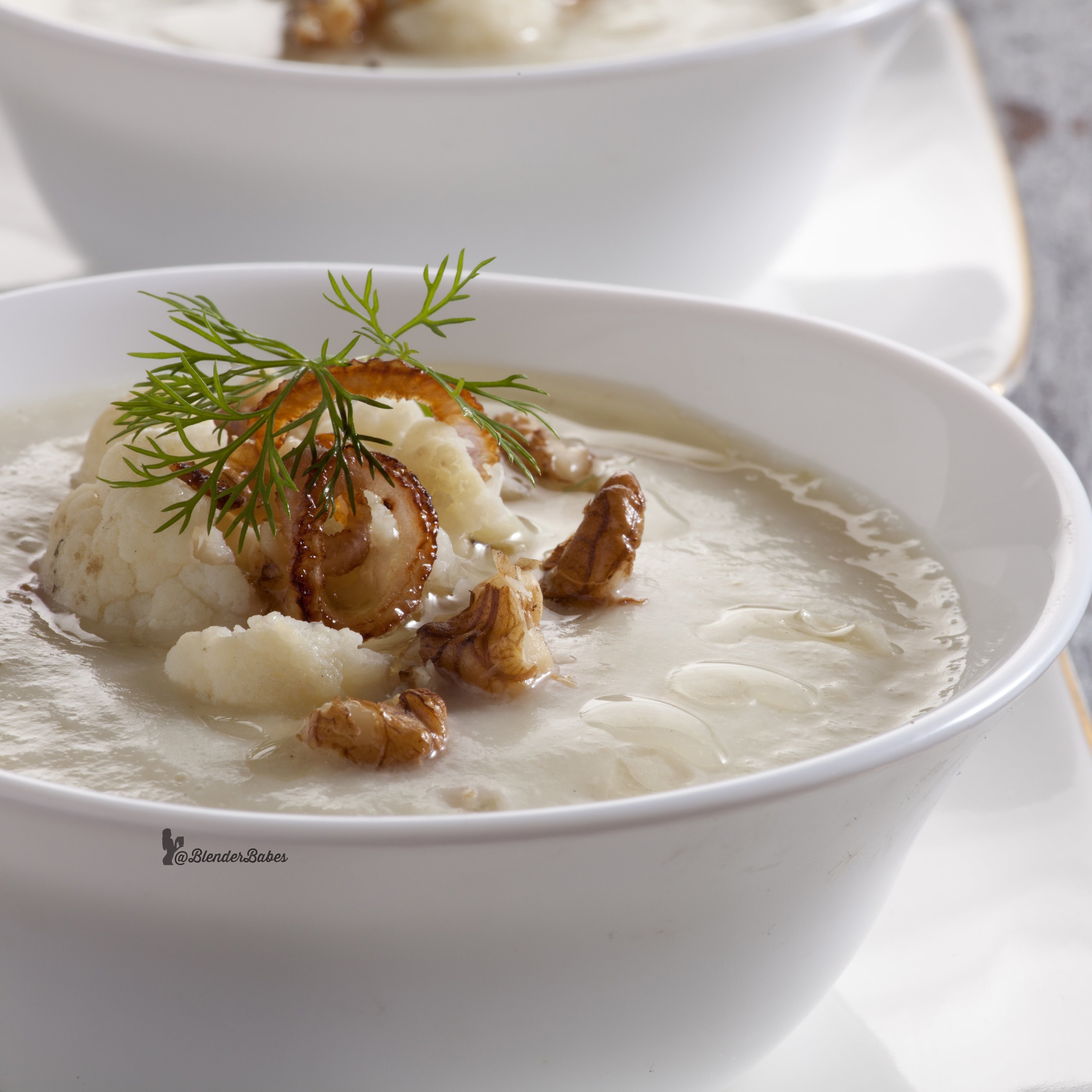 HEALTH BENEFITS & FUN FACTS
Cauliflower is packed full of antioxidant vitamin C and anti-inflammatory vitamin K.
This fiber-full cruciferous vegetable is great for your digestive system and with a rich omega-3 content, your cardiovascular health as well!
Cauliflower has been shown to be effective in reducing the risk for many types of cancers and inflammatory conditions thanks to the anti-inflammatory nature of the glucosinolates it is abundant in.
Shiitake mushrooms help protect against cardiovascular disease, regulate the immune system, even provide a highly bioavailable form of non-animal iron. The polysaccharides found in shiitake mushrooms can help lower cholesterol and reduce symptoms of stress, immunodeficiency, even radiation exposure! talk about superfoods!