Get FREE GIFTS For Your Health!

CARROT MISO VINAIGRETTE FROM TRUE FOOD COOKBOOK BY ANDREW WEIL
If you've ordered green salads in Japanese restaurants, they have probably been topped with a version of this thick, brightly colored, highly flavorful carrot miso dressing.
It makes a welcome change from familiar vinaigrettes.
This dressing from Dr. Andrew Weil's cookbook True Food (which I was kindly gifted after a visit to one of my favorite new restaurants, True Food Kitchen!) is SO DELICIOUS that it can jazz up just about any salad.
It can easily transform your favorite grain or lean protein (shrimp anyone?) as well.
Versatility and great flavor are the best things about this nutritious salad dressing – like many of the recipes from this mouth watering cookbook.
A high speed blender, like a Blendtec or Vitamix can easily pulverize the carrots in this recipe, but a regular blender will work as well if you coarsely chop them and add a bit more water. 🙂
Make sure to join our community for more nutritious dressings and recipes from Blender Babes! Share your rating in comments below if you give this one a try! We love to get your feedback! Happy Blending!!x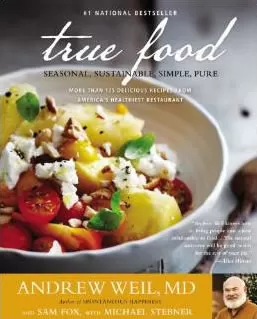 Carrot Miso Vinaigrette
Ingredients
1

⁄4 cup unseasoned rice wine vinegar

2

tablespoons

expeller-pressed canola oil

2

medium carrots

3

tablespoons

white

shiro miso

1

1-inch piece ginger, peeled and grated

2

teaspoons

evaporated cane sugar or coconut sugar

1

⁄2 teaspoon salt

1

⁄2 teaspoon freshly ground black pepper

1

tablespoon

of water + more as necessary
Instructions
For

Blendtec

: Add all of the ingredients in the order listed. In the

Twister Jar*

, use Manual Speed 7 and blend for 20 seconds, turning the lid with tines counterclockwise. If using the

Fourside Jar*

, you will need to stop and scrape the ingredients towards the blade and repeat until well combined.

For

Vitamix

: Using the Standard* or smaller jars, blend the carrots and oil on Variable Speed 1 for 20 seconds. Stop the machine and add the rest of the ingredients plus 1 tablespoon of water and blend on Variable speed 2 for 20 seconds. Slowly increase to Variable speed 10/High for 10 seconds.

If too thick add another tablespoon of water and blend to desired consistency.

Pour into a lidded container and refrigerate until ready to use. Shake well before using.

All done! Enjoy!! Now take a photo, rate it, and share your accomplishments to enter our weekly photo contest! 🙂 Tag @BlenderBabes & #BlenderBabes
Notes
*If using the Blendtec Wildside jar or Vitamix Next Generation jar, you will need to double the recipe.
Nutrition
Serving:
7
g
Calories:
132
kcal
Carbohydrates:
4.5
g
Protein:
0.2
g
Fat:
12
g
Saturated Fat:
0.9
g
Polyunsaturated Fat:
3.6
g
Trans Fat:
7.1
g
Sodium:
262.9
mg
Fiber:
0.5
g
Sugar:
0.8
g
CARROT HEALTH BENEFITS
Forget about vitamin A pills. With this orange crunchy powerfood you get vitamin A and a host of other powerful health benefits including beautiful skin, cancer prevention, and anti-aging. Read how to get maximum benefits from this amazing vegetable.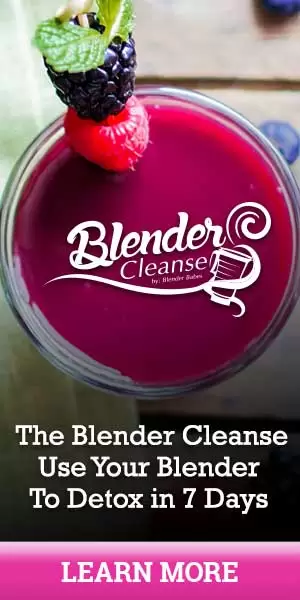 1.  Improved Vision
Western culture's understanding of carrots being "good for the eyes" is one of the few we got right. Carrots are rich in beta-carotene, which is converted into vitamin A in the liver. Vitamin A is transformed in the retina, to rhodopsin, a purple pigment necessary for night vision.
2.  Anti-Aging
The high level of beta-carotene acts as an antioxidant to cell damage done to the body through regular metabolism.  It helps slow down the aging of cells.
3.  Healthy Glowing Skin (from the inside)
Vitamin A and antioxidants protects the skin from sun damage. Deficiencies of vitamin A cause dryness to the skin, hair and nails. Vitamin A prevents premature wrinkling, acne, dry skin, pigmentation, blemishes, and uneven skin tone.
4.  Beautiful Skin (from the outside)
Carrots are used as an inexpensive and very convenient facial mask.  Just mix grated carrot with a bit of honey.
5.  A Powerful Antiseptic
Carrots are known by herbalists to prevent infection. They can be used on cuts – shredded raw or boiled and mashed.
Recipe Printed with Permission from True Food by Andrew Weil, MD