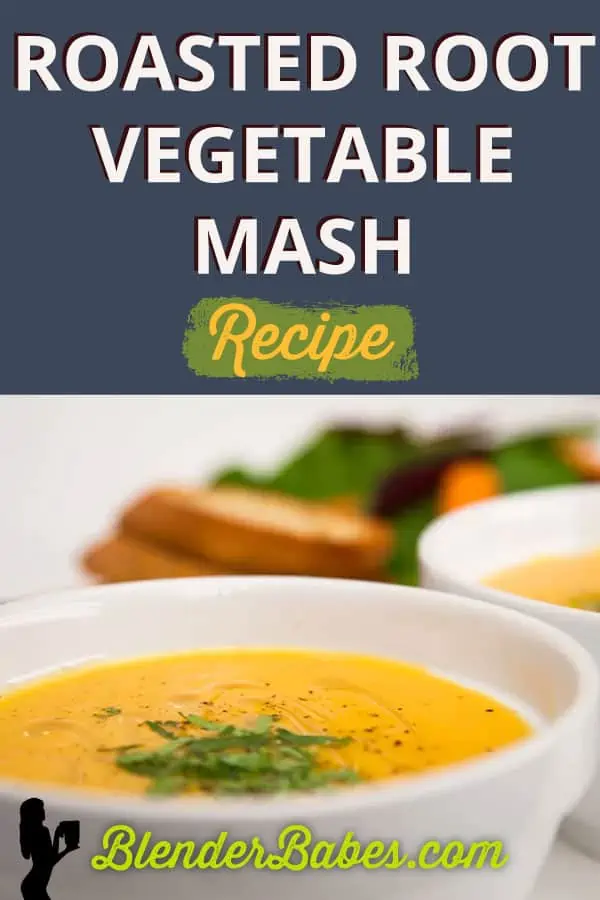 ROASTED ROOT VEGETABLE MASH RECIPE
A little Neufchatel cheese lends a savory and luxurious texture to this decadent and nutrient gluten free Roasted Root Vegetable Mash recipe.  This delicious dense puree, made easily in a high powered blender, makes an ideal side dish for poultry or for your next holiday gathering.  The combination of sweet potatoes and carrots is a delicious mix, while the brown sugar gives it a little extra sweetness.  This roasted root vegetable mash recipe is a perfect healthier choice for comfort food on a cozy night in.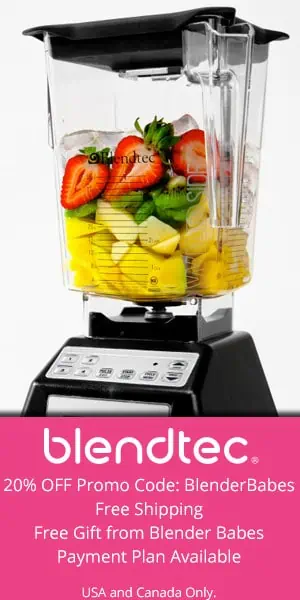 Be sure to join our community for more healthy blender recipes. Share your rating with us in comments section below if you try this one at home.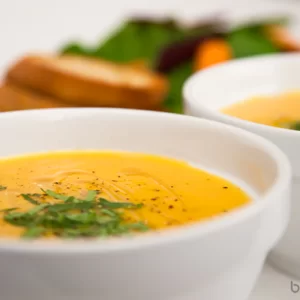 Roasted Root Vegetable Mash
Ingredients
2

sweet potatoes

cut into 1 inch pieces

4

carrots

washed well and cut into 1-inch pieces

2

tablespoons

extra virgin olive oil

1

tablespoon

unprocessed sugar

3/4

teaspoon

celtic salt

1 1/2

cups

vegetable broth

divided

2

ounces

Neufchatel cheese
Instructions
Heat oven to 375ºF (190ºC).

Combine first 5 ingredients and spread evenly in 9- by 13-inch pan. Pour 1 cup broth over vegetables. Bake for 45 to 55 minutes, stirring occasionally, or until broth is absorbed and vegetables are tender and caramelized. Allow the vegetables to cool slightly before blending.

Add roasted vegetables, remaining broth (1/2 cup) and the Neufchatel cheese to jar and secure lid.

For

Vitamix:

Start on speed 1, turn the machine on and slowly increase to speed 4. Blend for 30 seconds. Use the tamper if necessary.

All done! Enjoy!! Now take a photo, rate it, and share your accomplishments! 🙂 Tag @BlenderBabes & #BlenderBabes
Notes
Add more broth the pureed vegetables if needed for desired consistency.
Nutrition
Serving:
1
g
Calories:
129.1
kcal
Carbohydrates:
16.3
g
Protein:
0.9
g
Fat:
6.8
g
Saturated Fat:
2
g
Polyunsaturated Fat:
28.2
g
Cholesterol:
7.1
mg
Sodium:
536
mg
Fiber:
1.3
g
Sugar:
11.5
g
HEALTH BENEFITS OF CARROTS
The carrot is a crunchy, mildly sweet vegetable that belongs to the same family as cumin, dill, fennel, and parsnips.  Carrots were originally lavender to deep purple and were cultivated in the Middle East and central Asia thousands of years ago!  Around the seventeenth century, the orange carrot we now know today was cultivated in Europe by agriculturists who wanted a carrot that had a better texture than the purple variety. You can't say enough about the health benefits of carrots!  Carrots contain an abundant amount of vitamins and minerals and are a tasty way to add extra nutrition to the diet. A study on cancer prevention showed that the beta-carotene in carrots help reduce cancer. While it lowered the rate of lung cancer and breast cancer, it's most impressive results came from the reduction of the risk of colon cancer by an impressive 24 percent.  Regular consumption of carrots could also improve your heart and reduce the risk of a coronary event.  It's not just a wives tale that carrots are good for the vision. Not only is a combination of carrots and olive oil simmered slowly helpful for dry eyes and night blindness, adding carrots to the diet also reduces the risk of age related muscular degeneration by as much as 40 percent.