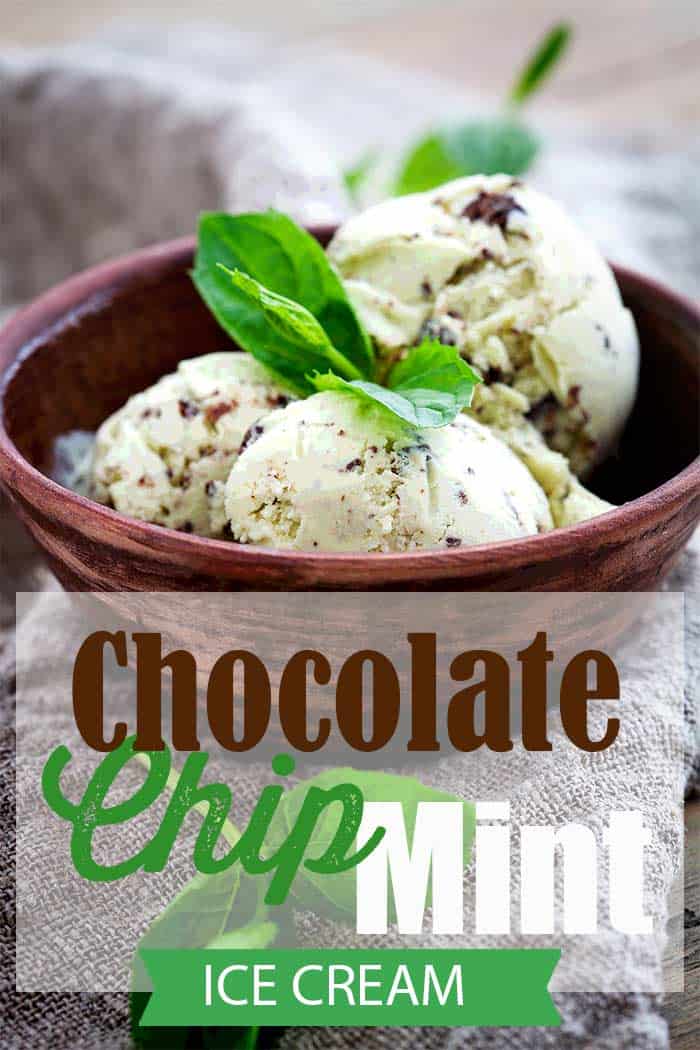 Get FREE eBooks/Downloads for Your Health! Click Here 🙂
CLEAN CHOCOLATE CHIP MINT ICE CREAM RECIPE
You might become obsessed with this chocolate chip mint ice cream recipe – this dessert never gets old…. and can you believe that you're still eating clean while enjoying this tasty treat?? I couldn't either!
The addition of peppermint and cacao nibs remakes this classic ice cream recipe into something a little more decadent, and the bananas and spinach give it a super powerhouse healthy kick!
This vegan ice cream recipe uses maple syrup, but you could also sub with a few drops of stevia, some xylitol or other sweeteners of choice.
This low-calorie chocolate chip mint ice cream recipe is made easy in your Blendtec or Vitamix blender, but you can still make it with a regular blender – just be sure to chop the spinach and mix in the cacao nibs in a bowl before refreezing.
If you love this, be sure to join our community for more delicious healthy ice cream recipes! 🙂 And if you try this one, share your rating with us below.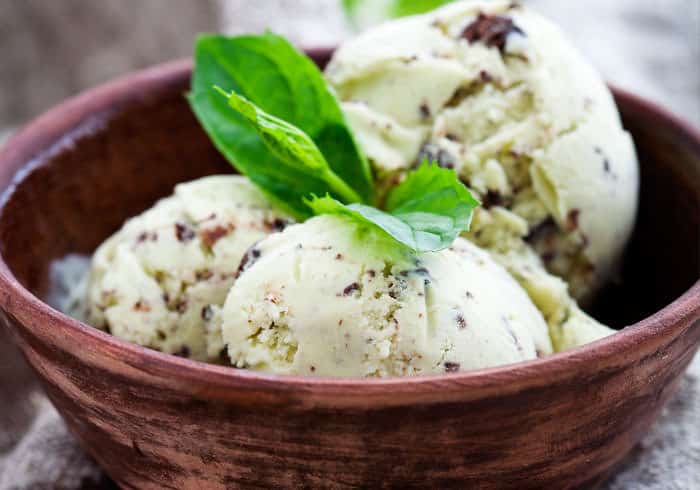 HEALTH BENEFITS & FUN FACTS
Bananas are an excellent source of nutrition and have been considered to be one of nature's perfect foods.
Banana contains potassium and fiber and is also high in Vitamin B6, Vitamin C, and Vitamin B2. Healthy blood pressure, as well as healthy heart functions, are derived from potassium.
Studies have shown that people who consume bananas and other foods high in potassium are less likely to develop atherosclerosis and high blood pressure.
Spinach is a powerhouse of nutrition rich in many vitamins and nutrients. Experts have identified at least thirteen different compounds in spinach that provide antioxidant and/or anti-cancer benefits.
Spinach is also rich in calcium and magnesium, which helps prevent osteoporosis. It is also an excellent source of iron, which is critical for women in menopause and for people who have anemia or chronic fatigue syndrome.
Spinach contains vitamin E, which helps slow mental decline and memory loss.