CILANTRO OMEGA OIL RECIPE
Did you know lack of omega 3's can cause anxiety and depression?
Since this is something I have personally battled with, this DIY Cilantro Omega Oil recipe will let you indulge in the deliciousness of a superfood-filled oil without the price tag of the ready-made brands, which is just my style. 😉​
With only three ingredients including omega-3 rich flaxseed oil, this just might be the easiest recipe you'll ever make and your taste buds and body will thank you.
This great tasting cilantro omega oil recipe has many uses. You can sauté vegetables in it or use it as a salad dressing.
You can also coat meat and/or fresh veggies on the grill or stove.
We even used it in scrambled eggs and that was totally YUM!
Easy to make, wonderfully fragrant, delicious and full of much needed omega-3; you can't go wrong with this cilantro omega oil recipe.
Quickly make this superfood rich oil up in a high powered blender.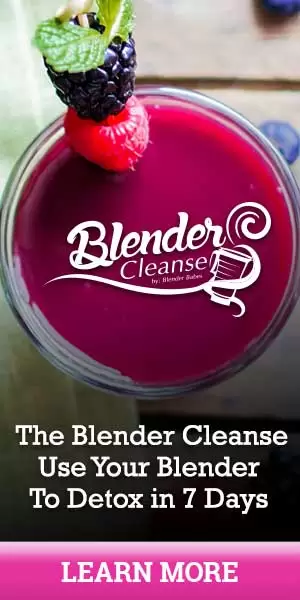 Be sure to join our blending-loving tribe for more recipes and tips from Blender Babes and our friends!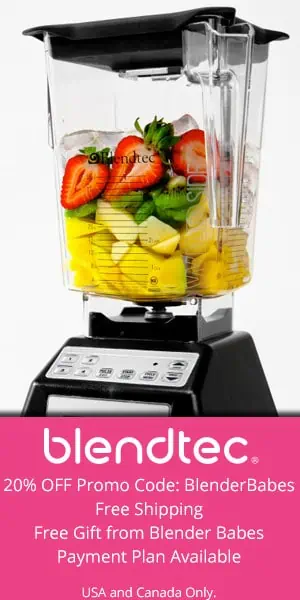 If you try this let us know by rating it in the comments. HAPPY BLENDING! 🙂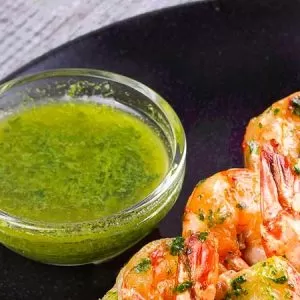 Cilantro Omega Oil
Ingredients
2

cups

packed fresh cilantro leaves

½

cup

extra virgin olive oil

½

cup

flaxseed oil
Instructions
Bring a large saucepan of water to a boil.

Add cilantro and blanch for 5 seconds.

Drain and immediately plunge into a bowl of ice water.

Drain well and squeeze out all liquid. Dab to dry if necessary.

Put cilantro, olive oil, and flaxseed in blender and secure lid.

Blend for 45 seconds, using a tamper to press the ingredients into the blades if necessary.

Strain through several layers of cheesecloth or paper coffee filter into a squeeze bottle, discarding solids.

Store in an airtight container in the refrigerator for up to 3 days.

All done! Enjoy!! Now take a photo, rate it, and share your accomplishments to enter our weekly photo contest! 🙂 Tag @BlenderBabes & #BlenderBabes
Nutrition
Serving:
3
g
Calories:
416
kcal
Carbohydrates:
6.4
g
Fat:
43.4
g
Saturated Fat:
5
g
Polyunsaturated Fat:
36.5
g
Sodium:
25.6
mg
HEALTH BENEFITS OF FLAXSEED OIL
Flax seeds are considered to be the most important health-supporting supplement after a multi-vitamin supplement.
Flax seeds are beneficial to almost every system in our body which includes the nervous system, cardiovascular system, reproductive system, immune system, and circulatory system.
Their natural properties offer hundreds of health benefits that make them a magic herbal remedy.
Like the seed, flaxseed oil is equally as nutritious as it contains those omega-3 fatty acids that are so important to our bodies.
If you're not eating meat or seafood, flax seed oil is a terrific alternative to fish oil.
Some benefits of flaxseed oil include:
Aids in weight loss
Fights cellulite
Promotes healthier skin and hair
Decreases inflammation
Helps with cancer prevention
Lowers cholesterol levels
Improves the immune system