Get FREE eBooks/Downloads for Your Health! Click Here 

ALTON BROWN'S FRESH AND LEAN PORK BREAKFAST SAUSAGE RECIPE
Everyone loves both Alton Brown and breakfast sausage, so this recipe is sure to delight!
We've managed to mix the two and make this homemade pork breakfast sausage recipe even healthier than it was before (sorry, Alton!). Your Blendtec or Vitamix blender can – amazingly – grind meat, so this is a simple way to make your own savory (with just a touch of sweet) healthy breakfast sausage with no nitrates, additives, or other unwanted preservatives.
This fresh and lean breakfast sausage recipe makes 12 small patties or 8 English muffin-sized patties – enough for the whole family!
Join our community for more homemade alternatives to your favorite store-bought recipes, healthy blender recipes and much much more. If you tried this recipe, let us know how you liked it by rating it in the comments below!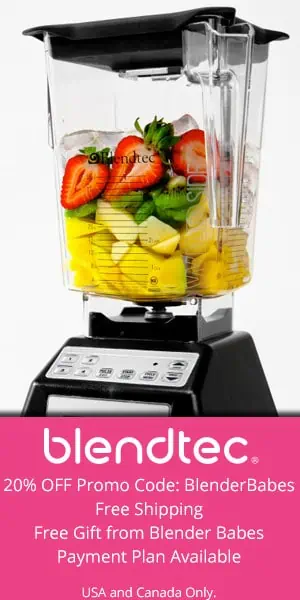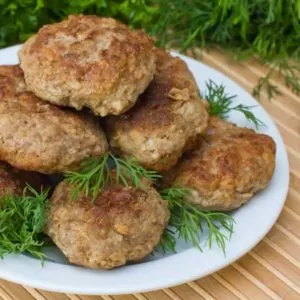 Alton Brown's Fresh and Lean Pork Breakfast Sausage
Ingredients
1

pound

pork butt

2 1/2 pounds with bone, diced into 1-inch pieces

1

teaspoon

kosher salt

1/2 to 1

teaspoon

freshly ground black pepper

1

teaspoon

finely chopped fresh sage leaves

1

teaspoon

finely chopped fresh thyme leaves

1/4

teaspoon

finely chopped fresh rosemary leaves

1/2

tablespoon

coconut sugar or light brown sugar

1/4

teaspoon

fresh grated nutmeg

1/4

teaspoon

cayenne pepper

1/4

teaspoon

red pepper flakes
Instructions
Chill diced pork for at least 30 minutes.

For

Blendtec

: Add half the meat, the seasonings and the remaining meat to jar and secure lid. Press PULSE for 2 seconds 10-15 times until ground to desired consistency; do not over blend.

For

Vitamix

: Turn the machine on, and increase to Variable Speed 6. Remove the lid plug and add the meat a couple chunks at a time in 10-15 second increments until your desired texture is reached. Remove the meat into a bowl, add the rest of the ingredients, and combine with your hands.

Form into 2-inch rounds. Refrigerate and use within 1 week or freeze for up to 3 months. For immediate use, saute patties over medium-low heat in a non-stick pan. Saute until brown and cooked through, approximately 10 to 15 minutes.

All done! Enjoy!! Now take a photo, rate it, and share your accomplishments! 🙂 Tag @BlenderBabes & #BlenderBabes
Nutrition
Serving:
1
patty
Calories:
121.77
kcal
Carbohydrates:
33
g
Protein:
8.88
g
Fat:
9.21
g
Saturated Fat:
3.35
g
Polyunsaturated Fat:
4.94
g
Cholesterol:
35.5
mg
Sodium:
220.21
mg
Fiber:
0.11
g

INTERESTING FACTS ABOUT NITRATES
The nutrition facts for the average sausage patty includes a bunch of *crap* that you don't want in your body, including nitrates!
Nitrates by themselves aren't too bad – they're natural and present in foods that we eat – but too many nitrates can cause problems like leukemia, lymphoma, and many kinds of cancer, especially when they're changed into nitrites through high-heat cooking.
Nitrites are carcinogenic and can also cause cancer! Avoid these by making this FRESH and LEAN breakfast sausage instead of picking up the boxed kind.