HYDRATING PINEAPPLE MELON MINT SMOOTHIE RECIPE

When it's hot out and you need a refreshing pre-workout smoothie, this creamy pineapple watermelon and mint smoothie is sure to hit the spot.
Aside from being incredible hydrating, the pineapple in this watermelon smoothie recipe contains bromelain, a natural anti-inflammatory and Vitamin C to help repair muscle tissue.
This is also a high potassium recipe that includes calcium, key minerals which help with muscle recovery. 
Another reason we love this minty smoothie pre-workout is the chia seeds add just the right amount of healthy fats and fiber.
If you want to make this a refreshing post-workout smoothie you will need to up the protein content.
We recommend adding a scoop of your favorite plant-based vanilla protein powder.
Of course, if you just want a low calorie breakfast smoothie and you have a sensitive stomach, drink the whole thing – this will help ease digestion and keep you going until lunch.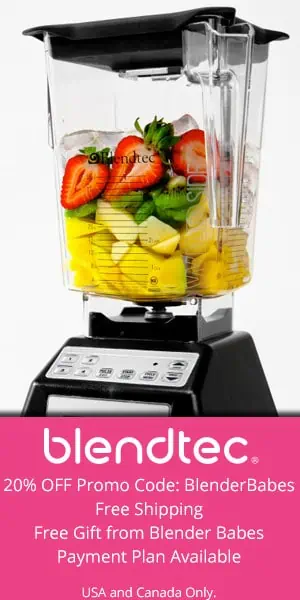 Be sure to join our community for more healthy smoothie recipes and if you try this, please let everyone know by rating it in the comments! 🙂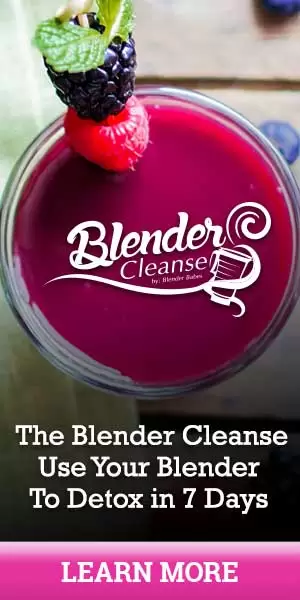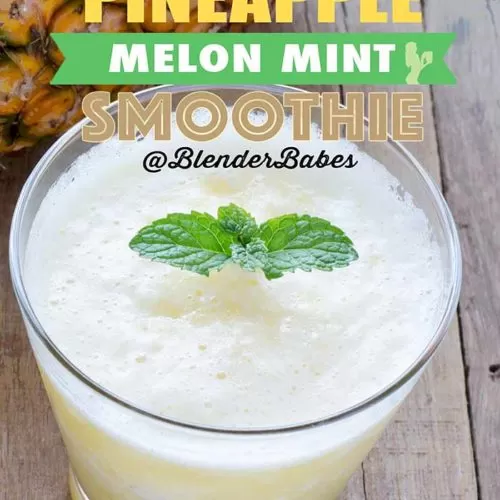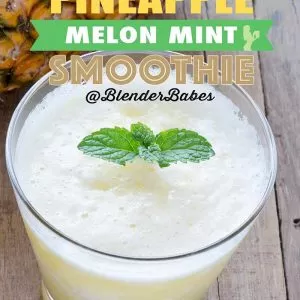 Hydrating Pre or Post-Workout Pineapple Melon Mint Smoothie
Ingredients
1

cup

milk substitute

unsweetened

1

cup

pineapple

1

cup

watermelon

1

tbsp

chia seeds

5-6

leaves

fresh mint

Ice

Omit if using frozen fruit

Optional Protein Boost

Post-Workout

Plant-Based Vanilla Protein Powder

Egg Whites

not vegan

Hemp Seeds
Nutrition
Serving:
2
g
Calories:
133
kcal
Carbohydrates:
21.2
g
Protein:
2.8
g
Fat:
5.5
g
Saturated Fat:
2.8
g
Polyunsaturated Fat:
1.7
g
Sodium:
17.1
mg
Fiber:
3.9
g
Sugar:
16.1
g
HEALTH BENEFITS OF MINT
Mint is a great appetizer or palate cleanser, and it promotes digestion.
It also soothes stomachs in cases of indigestion or inflammation.
When you feel sick to your stomach, drinking a cup of mint tea can give you relief.
Also, if you are someone who travels long distances via plane or boat, the menthol oil derived from mint can be very soothing for nausea and related motion sickness.