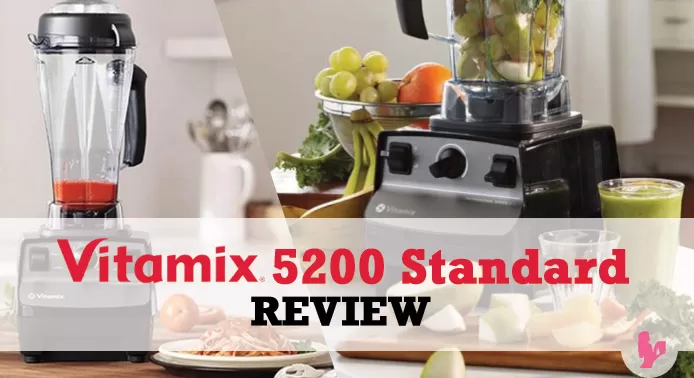 VITAMIX 5200 Review
COST
PAYMENT PLANS
DESIGN
BLENDING CONTAINERS/JARS
PERFORMANCE
-SMOOTHIES
-JUICING
-SOUP
-FOOD PROCESSOR
-GRAIN MILL / GRINDER
-MIXING and KNEADING
-ICE CREAM
CLEAN UP
WARRANTY
VITAMIX 5200 REVIEW
This Comprehensive Vitamix 5200 Review will tell you everything you need to know about this model, however if you still have questions, please feel free to contact Blender Babes. 🙂
Vitamix has been called by many "The Best Smoothie Blender", which is why countless smoothie shops and an ever-increasing number of restaurants only use this cutting-edge brand.
However their versatile flagship Vitamix Standard C-Series models, which have EXACTLY THE SAME FEATURES and consists of the the following: (The ever popular) Vitamix 5200, CIA™ Professional Series®, Creations® II, Creations® GC, Professional Series® 200, Total Nutrition Center® and TurboBlend® VS, possess an incredible array of more uses than simply making great tasting smoothies!
Vitamix blenders can easily blend revitalizing whole food juices, fresh nut and seed milks, delicious batters, hearty nut butters, mouth-watering purées, sumptuous dressings, tasty dips and spreads, thick dough, hot soups, ice cream and other sweet desserts.
They're also an excellent way to prep food and grind grains and seeds into flour, and can even be used to clean themselves—all of which happens in a matter of minutes!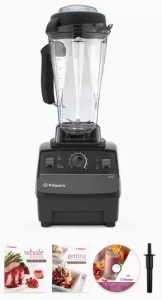 In addition to an elevated mood resulting from a myriad of positive changes to their health—granted to them by the newfound ease of their routine—Vitamix owners also proclaim an overall increased desire to prepare nutritious meals for others as well as themselves!
IMPORTANT NOTE: All Vitamix models listed above have been designed for specific retail outlets; though available in various colors with differing cookbooks, they all have the EXACT SAME FEATURES. We will review the Vitamix 5200 since this is the one we get the most questions about – however please understand they are ALL considered the Vitamix Standard C-Series model.

Like most of our Blender Reviews, we like to go over cost in the beginning. High performance blenders are not cheap machines and are (usually) built to last for many years – unlike your typical $100 or less "regular" kitchen blender.
You pay for quality, versatility, and a kick butt warranty – all of which Vitamix is known for. Aside from what you save from not buying multiple blenders that burn out, you also will SAVE MONEY OVER TIME from creating your own healthy meals at home as well avoiding potential hospital bills!
The Vitamix 5200 costs $449 brand new and the other standard blenders mentioned above in the C-Series line (which are exactly the same!) cost between $449 and $529 depending on the model.
Thankfully Vitamix offers a much less expensive refurbished Vitamix 5200 standard option, which are LIKE NEW! The base housing, jars, cookbooks, tamper – everything is replaced (see our refurbished Vitamix review).
Benefits of Purchasing Through Blender Babes 🙂

Blender Babes is proud to be an affiliate of many of the healthy lifestyle products we discuss. At no additional cost to you, we earn a small commission for sales made using the links from our website (and many times offer special deals just for our community!). It's how we keep creating content you love and we are grateful for your support! ♥

1) FREE GIFTS: You will receive EXCLUSIVE Free Gifts for purchasing from Blender Babes using our Vitamix Promo Code 06-007974 (that goes for ALL Vitamix blender models). Learn More about our current free gifts* offer.

*Make sure to forward your purchase confirmation email to FreeGift@Blenderbabes.com to redeem your free gifts!

2) FREE SHIPPING: You will receive free shipping for purchases made using our Vitamix Promotion Code 06-007974 to the USA and CANADA.

3) SAVE BIG: Largest selection of less expensive refurbished Vitamix models available!

4) PAYMENT PLANS! In addition to FREE SHIPPING + FREE GIFTS you also have ACCESS TO PAYMENT PLANS! Vitamix offers up to 18 months payment plans with NO INTEREST through Paypal at checkout. This is NOT available at other retail outlets!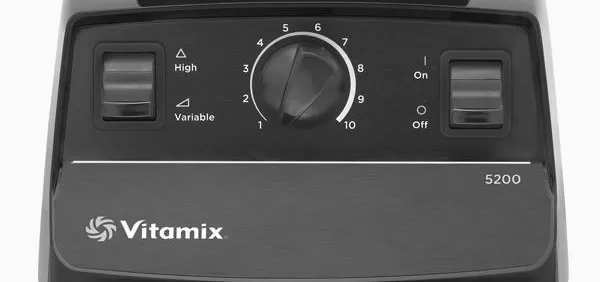 Power: Two peak horsepower motor, drawing 11.5 amps/1,380 watts.
Speed Capacity: 10 variable high-powered speeds with an RPM range of 500 to 37,000—whichs handles tougher blends with ease while giving you the power to control blending at slower speeds.
Size: With the 64-ounce standard jar Vitamix stands at 20.5 inches tall; with its 48-ounce jar it's 17.4 inches tall. (Note: Standard kitchen cabinets are about 18 inches tall.) Vitamix blenders are 8.75 inches deep, 7.25 inches wide and weigh in at a little over 10.5 pounds—making all standard models ideal for heavy-duty blends because their size and heavier weight keeps them from moving around on your kitchen countertops.
Controls & User Friendliness: High-powered 10-variable speed dial with a manual hi/lo switch for greater blending control.
Vitamix 5200 – BLENDING CONTAINERS/JARS
Containers: Vitamix containers are designed to efficiently rotate ingredients back to its blades for thorough blends and faster processing. All containers are heat-resistant, BPA-free, and lightweight yet incredibly tough to break. They do not absorb aromas very well, however they should be cleaned immediately after use (note: spices can leave scents and/or discolor jars). A well fitted, vented lid and perfectly sized tamper are also included with each jar, allowing you to assist the blend without hitting the blades.
Vitamix's 64-ounce standard container is the most popular size, however other options/combinations are also available (including the Vitamix 5200 Deluxe Complete Kitchen, the Super Healthy Kitchen or the Vitamix 5200 with Compact Container) — all of which fit on all of their standard C-Series models.
NOTE: the G-Series (i.e. Next Generation Low Profile 64oz Jar) and S-Series jars are NOT recommended for use or sold with standard C-series models.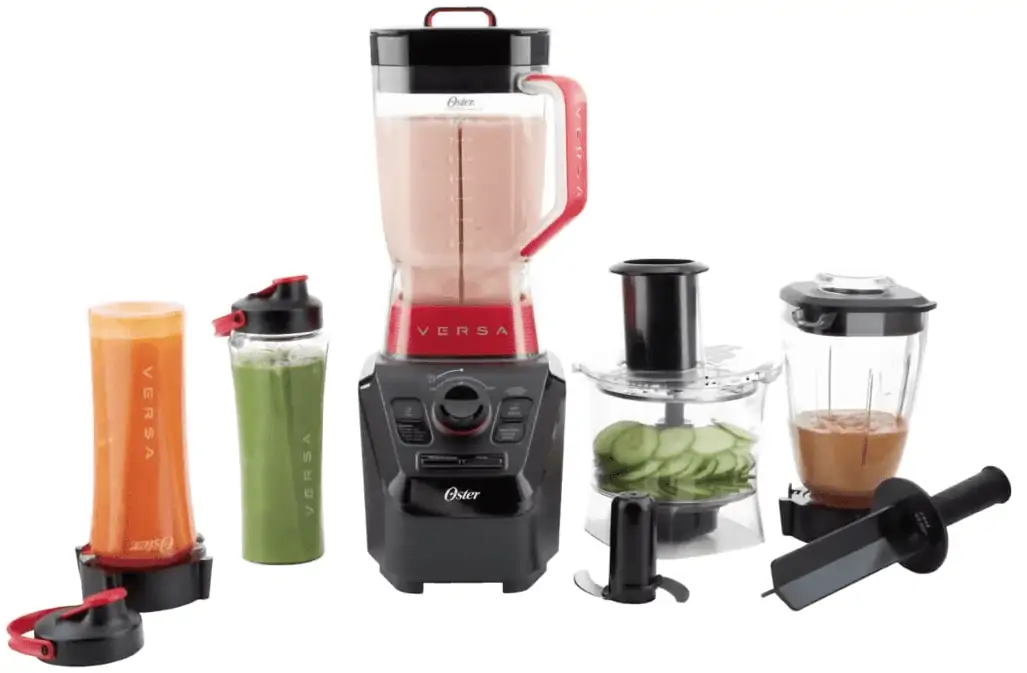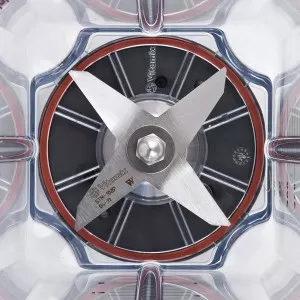 Capacity/ Volume: With its lid offering a little extra room at the top, the 64-ounce container can be filled to capacity (however we DO NOT recommend filling to capacity when blending hot liquids/making soups, etc.)
Blade: 3-inch laser-cut stainless-steel Hammermill blades guarantee perfect blends. NOTE: These blades are sharp – they're not crazy sharp like other blenders (i.e. Ninja Kitchen), however we have had customer cut their finger when cleaning around the blades so it's best to be careful.
IMPORTANT NOTE: Vitamix replaces blades for FREE if they become dull from regular use.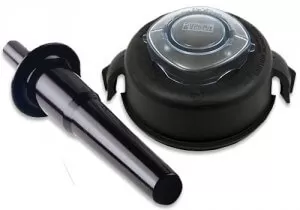 The Lid: All Vitamix containers feature soft-grip, ergonomically-designed spill-proof vented "gripper lids" that hold firmly in place and have removable chutes so ingredients can be added while blending. We LOVE the Vitamix lid. Although not as easy to take on and off as some other blender lids, it eases our mind that it is a rare occasion that your blended ingredients will go flying all over your kitchen.
Each Vitamix container also comes equipped with patented perfectly sized tampers (with preventative collars that keep them from touching the blades) so you can assist with tougher blends like thick nut butters and delicious frozen dessert recipes while the machine is running. NOTE: Using the tamper is sometimes necessary and extremely helpful. If you want a blender that doesn't use a tamper, check out our Blendtec model reviews.

Vitamix 5200 Review – PERFORMANCE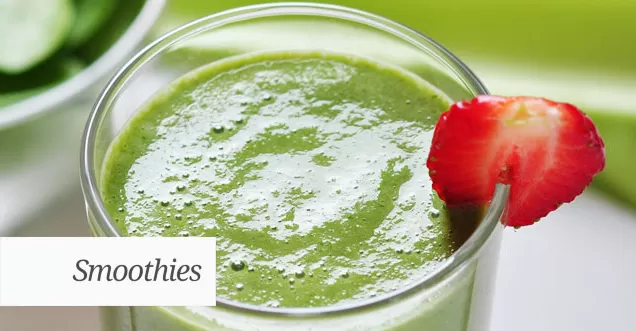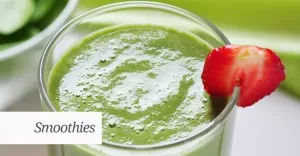 It's true! Vitamix are one of the best smoothie blenders on the market! Vitamix blenders create any type of smoothie you can imagine. No matter how delicate, exotic or tough the ingredients are to blend, these powerfully versatile machines whip up the best tasting smoothie you've ever had— since they are perfectly homogenized, no strings or clumps.
Watch the Vitamix 5200 Standard in smoothie making action with this Detox Lunch Smoothie by Dr. Oz.
Hard nuts, tiny seeds, delicate leafy greens, even tough orange rinds and pineapple cores—our Vitamix standard blenders have been put to the test waaaaaay more than your local smoothie shop would ever dream of, and even our most difficult green smoothie blends come out smoother than silk!
If you want to green smoothies a try or if you want to have more energy, lose weight, enjoy better sleep, clearer skin, better digestion, and just feel lighter and brighter than you have in a while – give our FREE 21 Day Green Smoothie Challenge a try!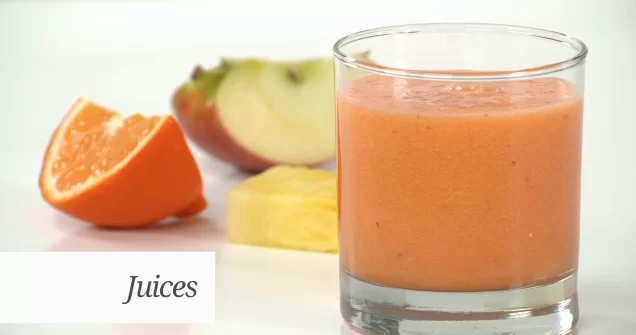 Vitamix is WHOLE FOOD JUICING at its finest. Though not a traditional juicer (in the whole "only extracting the juice from your pricey produce" sense) Vitamix models blend up ALL the LIFE-ENHANCING PULPY JUICINESS from ALL the NUTRIENTS—especially the fiber!
Strong enough to break apart the cell walls of any fruit or vegetable, a high power Vitamix 5200 and other Vitamix standard blenders transform whole fibers, liquefying them into fiber filled juices that are easy to drink and even easier to digest. Vitamix ensures you get the benefit of every last nutritional molecule you've paid for, providing you with whole food nutrition at significantly lower costs…
Watch the Vitamix 5200 make a whole food juice in our Vitamix vs Blendtec vs Ninja Green Juice Test.
IMPORTANT NOTE: Certain illnesses and digestive diseases require that if you're suffering from such ailment(s), you should only drink highly-concentrated, vitamin- and mineral-rich juice WITHOUT the fiber or anything else your body may have trouble digesting.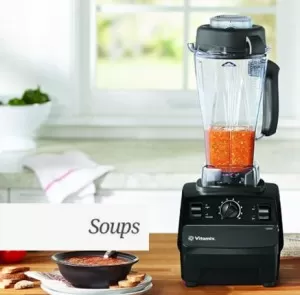 Vitamix blenders whip up delicious raw soups in less than a minute, but are widely known and far more popular for their incredible ability to produce PIPING HOT NUTRITIOUS SOUPS! These high-powered versatile blenders only need five to six minutes to get super hot enough on manual control speed 10-high (or using the automatic SOUP button on the newer model Vitamix blenders with automatic settings such as the Professional 750, Pro 500 or Pro 6300, each which have less expensive refurbished vitamix options)—at which point the friction caused by the power of their motor and rapidly spinning blades becomes strong enough to HEAT SOUP.
Steam will literally billow out of the jar when you remove the lid!
And with the Vitamix 5200 standard 64-ounce heat-resistant BPA-free plastic jar, you can blend hot and even boiling liquids without ever having to break your blend up into smaller batches, like you would with a regular blender. 😉
IMPORTANT NOTE: It's far healthier to prepare fresh soup at home rather than buying canned soup. Commercially processed soups usually have a three-year shelf life due to their sodium and toxic preservative content. Blender Babes features a delectable array of healthy soup recipes, including our popular quick & easy Chunky Chicken Tortilla Soup!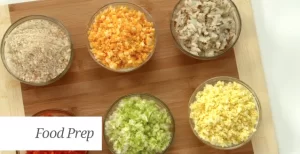 Vitamix's low variable speed control allows for dry and wet chopping, and performs much better than other blenders as a food processor. Perfect for preparing meals for smaller families, couples or just for one, their innovative blades are sharp enough to prepare recipes like our skinny guacamole, chunky toppings for delicious soups, and even chopping onions.
To DRY CHOP remove the lid's chute, set to a low speed (3 to 10 will control fineness), add a few ingredients in at a time —before you know it you'll have vibrant, perfectly cut up tasty toppings for any healthy meal! See our vitamix vs blendtec video on Dry Chopping.
To WET CHOP you simply fill the jar with water and add ingredients, then with the blender on high, turn your Vitamix on and off to equal one PULSE. Continue to "pulse" until you reach your desired consistency. (Note: The Vitamix 5200 standard blenders DO NOT have a specific PULSE feature, however their newer G-Series models and Vitamix Standard with Programs does have a PULSE feature). See our blendtec vs vitamix video on Wet Chopping.
IMPORTANT NOTE: Vitamix blenders aren't designed to chop large amounts of food. Though they definitely possess the ability to chop smaller quantities, and do so perfectly, they have trouble with larger quantities where they fail to process evenly. If you need to chop large amounts of food using a food processor will be your best bet.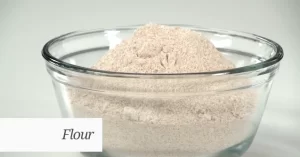 Owning a Vitamix means you have your very own grain mill that can easily grind whole flax seeds into fresh flaxseed meal, make fresh flour, turn popcorn into cornmeal, and even produce powdered sugar to sprinkle atop delicious mouth-watering waffles!
Designed specifically for grinding flour, Vitamix's rapidly spinning blades create such a powerful (or subdued) vortex that producing coarse or fine flour is as simple as selecting the appropriate blending speed.
IMPORTANT NOTE: The dry goods jar is sold separately and available in combo packages. Many Blender Babes members use their standard wet jar to blend dry goods like flaxseeds and coffee beans on occasion. Things such as wheat berries or consistently grinding hard grains will eventually pit the interior of your container, resulting in a fogged appearance. And though the wet jar can indeed grind grains (we've of course tested this countless times) such continual use can also dull the blades, eventually leading to compromised wet blending performance.
BOTTOM LINE: If you bake, have celiac disease, lead a gluten-free lifestyle or just plan to do a lot of grinding and make your own inexpensive flours on a regular basis, buying the dry goods jar is a great idea!

VITAMIX 5200 – MIXING & KNEADING—all in the Same Jar!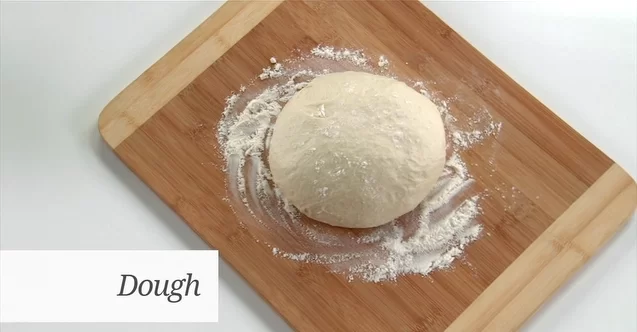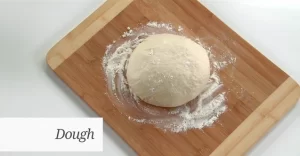 Vitamix blenders can be used as a mixer to whip up batters, quick breads, cookies and cakes. Most of these recipes require that you blend the wet ingredients then pour them into a bowl containing the dry ingredients, which you would then have to mix by hand.
But these remarkable blenders allow you to actually knead wet and dry ingredients into dough, all of which is done in the same jar! Watch our video on how to make pizza dough in a Vitamix blender.
IMPORTANT NOTE: It IS easier to make bread dough in the newer Vitamix Next Generation models due to it's wider, low profile 64 oz container. It can be done in the tall standard jar that comes with the Vitamix 5200, you will just need a spatula to scrape down the sides and form the ball of dough.
As long as you possess the knowledge to create fabulous home-made bread creations, you'll be making everything from delicious and easy banana bread to wondrously healthy breads in no time at all!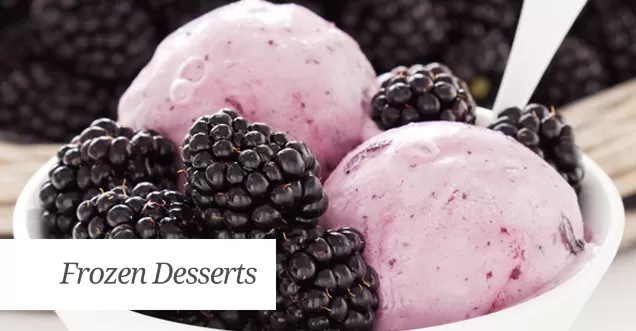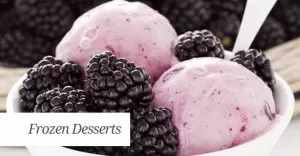 Though everyone loves ice cream, most of us avoid indulging in this particular craving because of the cream, milk and processed sugar required to make our favorite flavors…
Well, Vitamix solves that problem too!
These unique machines make fabulously fresh, healthy Vitamix ice cream recipes in minutes. And the best part is: YOU GET to CHOOSE the INGREDIENTS! Imagine adding organic frozen bananas, strawberries and raspberries with mounds of raw cacao and rich thick almond butter to your favorite flavors, which will let everyone in your family enjoy a sweet healthful soft serve treat!
And though making ice cream is more of an advanced recipe, with all the practice you're likely to get it should be easy to master in no time at all! Here are also some ICE CREAM TIPS to get you started.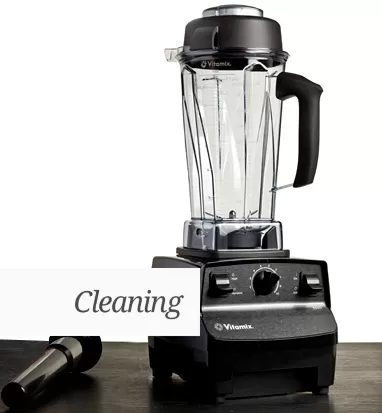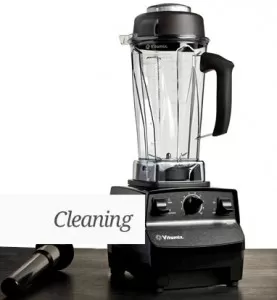 And despite all you've learned about these powerful, versatile, and remarkable machines thus far, one of Vitamix's best features is that it's SUPER EASY to CLEAN! While most regular kitchen blenders have a separate gasket, blade and jar, all of which must be taken apart after every blend to properly clean, Vitamix jars are one solid piece that its blades are permanently attached to.
This SELF-CLEANING marvel reduces cleaning time down to practically nothing! All you have to do is add hot water with a few drops of dish soap, blend for 30 seconds, and rinse (though certain blends like dough and nut butters will require a little extra cleaning effort). Watch this Easy Cleaning How To.
IMPORTANT NOTE: BE EXTREMELY CAREFUL when performing deeper cleans with your sponge. All Vitamix have sharp four-prong blades and their jars are narrow and (except the Next Generation 64-ounce Compact jar) so it's tougher to clean around the blades.
It's best to clean right after blending (trust us) and DO NOT put Vitamix 5200 Standard (C-Series) or Next Generation (G-Series) containers in the dishwasher.

Vitamix – WARRANTY & DURABILITY

Two of the best advantages of owning a Vitamix blender are their complete 7 Year (New Vitamix) and 5 Year (Refurbished Vitamix) Full-Use Warranty and superior produced in the USA construction. We have met many past owners who have reported at least 15 or more years of use without any issues! We expect Vitamix owners to receive up to 20 years of dependable health-giving life-changing performance.
Vitamix's warranty stipulates that if their blenders fail within seven years from the date of purchase due to material or workmanship defect resulting from normal wear and tear, VITAMIX WILL REPAIR the BLENDER for FREE!
And if the blender is unable to be repaired, Vitamix will REPLACE IT FOR FREE OR REFUND YOUR MONEY!
RISK-FREE 30 DAY IN-HOME TRIAL
Vitamix is so confident you'll enjoy your new revolutionary blender that they even offer a RISK-FREE 30 DAY IN-HOME TRIAL. If you're not completely satisfied with your new Vitamix you can simply return it within 30 days for a full refund—and they'll even pay for the return shipping!!
How's that for standing behind your product and customer satisfaction?!?!
BUY YOUR VITAMIX through BLENDER BABES – FREE SHIPPING & GIFT
If you order your Vitamix with Blender Babes Vitamix Promo Code 06-007974, we offer FREE SHIPPING and a $170+ in FREE GIFTS — which includes free whole foods cleanse and detox programs, free workout programs, and exclusive discounts on the best healthy living brands! (Learn More!) Forward your purchase conformation e-mail to FreeGift@BlenderBabes.com to redeem your free gift. (Please Note! This is an affiliate code. It's how we keep our content FREE and we are SO GRATEFUL FOR YOUR SUPPORT! ♥)
IMPORTANT NOTE: Vitamix offers a 3 & 5 Payment Plan option at checkout, making the purchase of one of their remarkable machines all the more affordable! You can still use VITAMIX PROMO CODE: 06-007974 for free shipping and your free gifts from Blender Babes. 🙂
FOR MORE INFORMATION
For more information or if you have questions visit us HERE.
And as always,
HAPPY BLENDING!!!