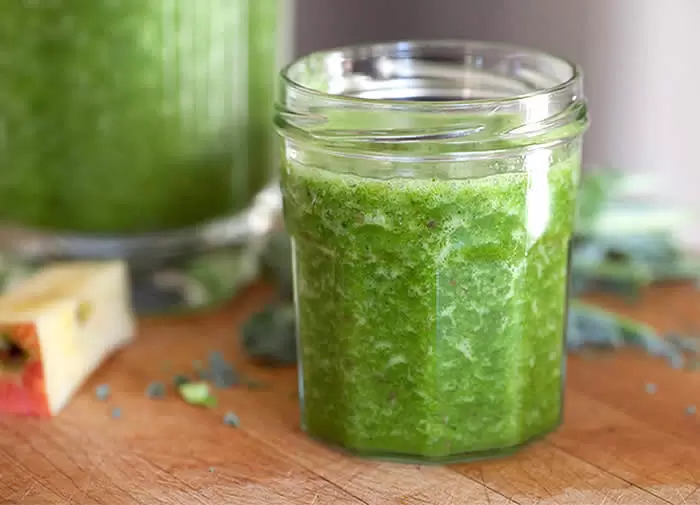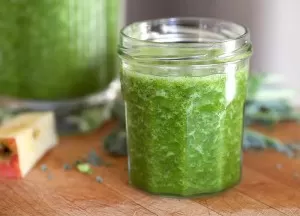 Since we prefer all of Fiber's digestive-tract clearing benefits, we want to make our juice the Whole Food Way (instead of using a fiber-wasting juice extractor) — so the specific kind of high-powered blender you use makes a huge difference in your juice's overall quality!
One of Blender Babes' most popular recipes is our whole food version of Dr. Oz's Green Juice. Since it's full of extremely fibrous greens and fruit that's easy for people to find in stores (celery, apples, spinach) we like to use this recipe when testing blenders and their ability to make a WHOLE FOOD JUICE.

The Lineup: Blendtec vs Vitamix vs Ninja
Today's test showcases three of the most popular, powerful and affordable blenders on the market, blendtec vs vitamix vs ninja, all of which possess several pros and cons you should familiarize yourself with before making a final purchasing decision!
First up is today's most powerful machine…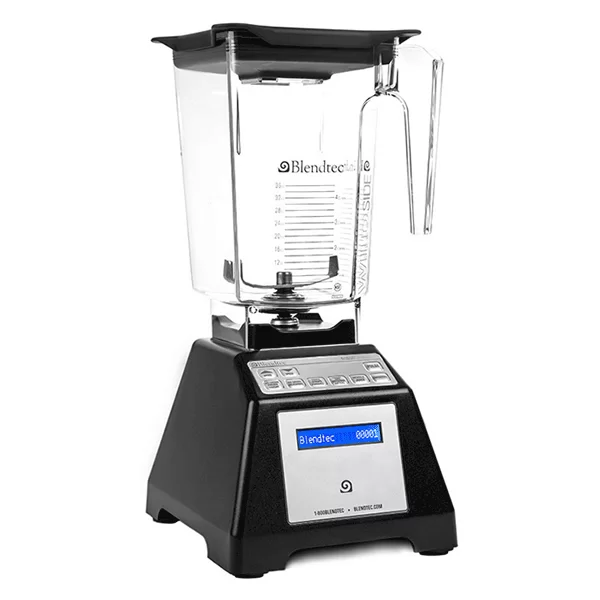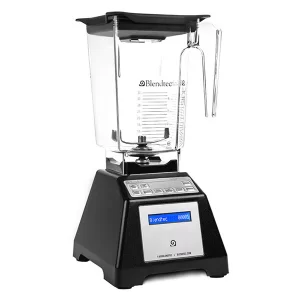 – this $279.95 Certified Refurbished Blendtec Features:
1560 Watt 3-Peak Horsepower Motor
28,000 Max RPMs
6 Preprogrammed Settings including Smoothie, Batters, Hot Soup, Whole Juice, Ice Cream & Ice Crush
10 Speeds + Pulsing Capabilities
Easy-to-Clean Blunt Safety Blade
Illuminated LCD Timer
Full 3-Year (Refurbished) or 8-Year (New) Warranty
Designed & Assembled in the USA
Second on our testing list is American blending royalty…
– these $329 Certified Reconditioned Vitamix Features: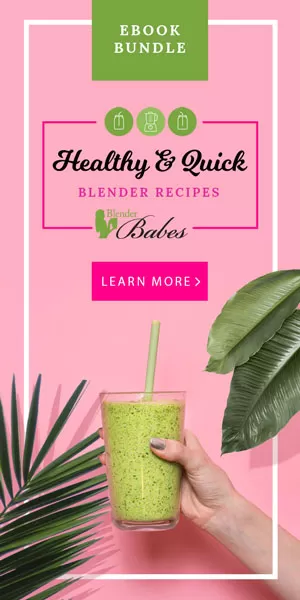 1380 Watt 2-Peak Horsepower Motor
25,000 Max RPMs
10 Manual Speeds
Low/High Setting
3-Inch Laser-Cut Stainless-Steel Hammermill Blade
Full 5-Year (Refurbished) or 7-Year (New) Warranty
Designed & Assembled in the USA
And finishing up today's head-to-head-to-head blend-off is the economical…
– this Sleekly-Designed $90 Ninja Kitchen Tool Features:
1000-Watt Motor
24,000 Max RPMs
3 Manual Speeds + Pulsing Capabilities
6 Super Sharp Blades
1-Year Warranty
Designed & Assembled in China
Blendtec vs Vitamix vs Ninja – Overall Smoothie Quality & Smear Test Results…
Blender Babe Val fired-up her Blendtec's Soup Setting—the machine's highest speed—for a full 90 seconds. And as was predicted, this incredibly powerful blender totally obliterated all of Dr. Oz's Green Juice ingredients, which resulted in a Great Overall Taste and Smooth Texture in every last energizing drop! Val thought it had a bit more of a smoothie texture than an extracted juice texture, however not quite a standard green smoothie texture.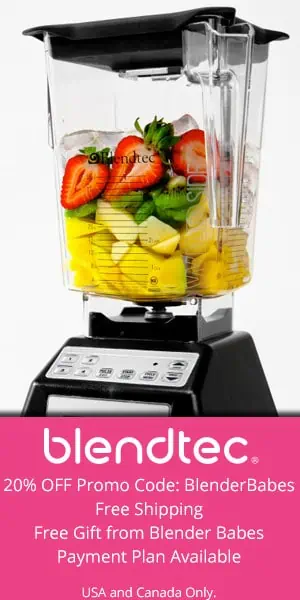 And with respect to the Smear Test, the Total Blender Classic's complete lack of Green Smoothie Foam spoke for itself!­
Blender Babe Paige set her Vitamix's Manual Variable Speed to its highest 10/High Setting for 90 seconds—yielding a perfectly blended liquid with an Awesomely Sweet Taste and not even a hint of those stringy celery fibers (which are always problematic for ALL inferior blenders!)
& the Smear Test: total silky smoothness with ZERO Green Smoothie Foam!
Blender Babe Tarashaun put her cost-effective Ninja Professional blender's highest Speed 3 to the test for 90 seconds… and the results were less than desirable (and that's bein' kind)!
The Ninja Professional produced a "chewy smoothie" that was full of texture, which is a drawback some could overlook due to its super low cost, but for those seeking quality, dependability and value, Ninja just doesn't cut it. Tarashaun even had trouble removing and resetting the jar back in place, which on top of the poor smoothie quality, is another common complaint!
& the Smear Test: Yup—definitely too much Green Smoothie Foam!
IMPORTANT GREEN SMOOTHIE FOAM NOTE: If you find that your blender's been producing too much of this, read our informative How to Reduce & Get Rid of Green Smoothie Foam article now!
Blendtec vs Vitamix vs Ninja – Final Verdict
Blendtec and Vitamix produced the Smoothest Whole Food Juices by far.
So if you decide that one of 'em is the Right Blender for You, be sure to make your purchase using our Vitamix Promo Code 06-007974 and Blendtec Promo Code BBGIFT to receive FREE SHIPPING + EXCLUSIVE FREE GIFTS from Blender Babes!
Comments & Questions
That wraps it up for today's Blend–off! Please let us know if you have any Comments or Questions below about today's results, as well as what blenders and tests you'd like us to try in the future…
Thanks for reading and watching and we'll see you next time!
Good Luck on your own Healthy Journey! And as always, Happy Blending!