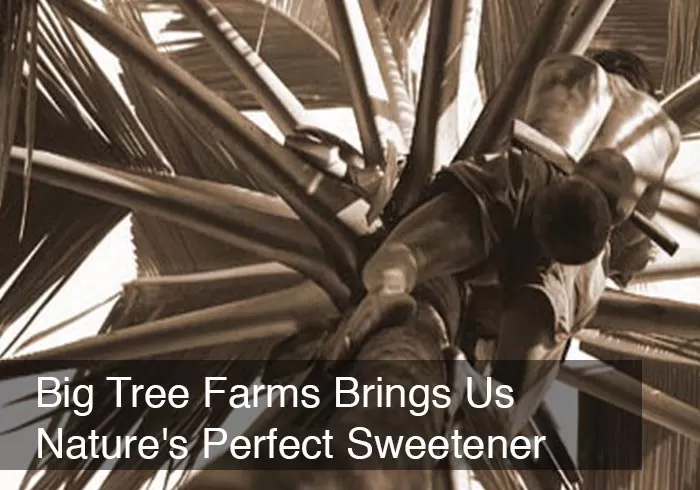 Big Tree Farms celebrates local farming and agricultural heritage in the islands across Indonesia's archipelago. The company's ECO2 philosophy has created a successful realization of sustainability, a balance between economy and ecology. Blender Babes recently discovered Big Tree Farms' story, and of course we had to share the company's amazing products!

ECO2: Economically Viable and Ecologically Sustainable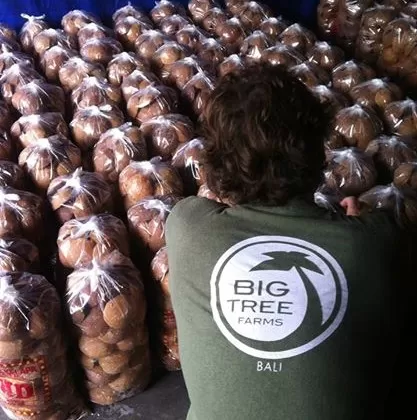 Big Tree Farms began its journey in the central highlands of Bali. The company's vision was to create a sustainable model of small-scale agriculture for local growers. The company encourages consumers to think clearly about their purchases and "Buy into Sustainability!". Through this model, small farmers have been able to celebrate their agricultural heritage, while succeeding in the competitive marketplace. Big Tree Farms has direct relationships with 14,000 organic farmers throughout the Indonesian archipelago, the farms focus on Sweet Tree Coconut Sugar and Coconut Nectar Sweeteners, Cacao & Wonder Chocolate, CocoHydro and Coconut Water, Cold Processed Cashews and Salt, Spices and Honeys. All Big Tree Farms products are fairly traded, sustainable and created for a healthy lifestyle, the
Blender Babes
lifestyle!
Blender Babes's Favorite Big Tree Farms Products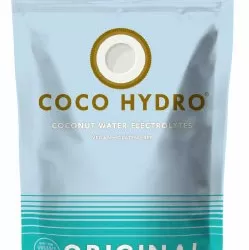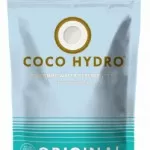 CocoHydro
Original
provides daily hydration with five essential electrolytes in every serving. With 25 coconuts in every pouch, coconut water just got smart with CocoHydro! A 275 g pouch of CocoHydro makes 25 servings of of coconut water! That's a steal for $9.99 per pouch (
make sure to use promo code 'BlenderBabes" for 20% off!!
) Nourish your body after a busy day or exercise with coconut water! It's high in life supporting electrolytes, such as Potassium, Calcium, Magnesium, Manganese and Sodium.
CocoHydro is also available in pineapple and pomegranate raspberry flavors
, perfect for the filling up a beverage dispenser for your next party or after the kids' game. We also took this on a camping trip and it was PERFECT for backpacking after a long hike. Never ending ways to use this grab and go, more sustainable way to enjoy the benefits of coconut water.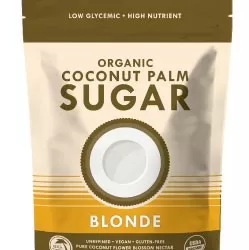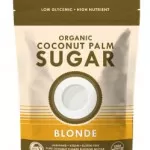 Organic Coconut Sugar
is one of the lowest glycemic index sweeteners on the market making it
the best natural sweetener
for a
diabetic diet
! This highly nutritious and unrefined ingredient is derived from the pure flower blossom nectar of the coco nuciferas tree and has been used in cuisine and traditional medicine throughout Southeast Asia for more than 6,000 years.
Blender Babes
recommends using coconut sugar in your
baking recipes
to satisfy your sweet cravings as well as your nutrition needs!
Dr. Oz
called it "the best cane sugar alternative," the Blonde Coconut Sugar has the familiar taste of brown sugar without the harmful properties, simply replace 1 to 1 for cane sugar. 🙂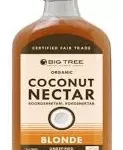 The Coconut Nectar
is a perfect substitute for
agave (learn why Blender Babes doesn't use or recommend agave) and honey
. Anytime you see a recipe with agave, you can replace it with coconut nectar 1 to 1. Enjoy the great
citrusy finish with the amazing benefits from the coconut flower blossom. To get coconut nectar, the coconut tree is tapped and the "sap" that exudes from the coconut blossom is a nutrient rich, abundant source of minerals, 17 amino acids, vitamin C, broad-spectrum B vitamins, and a neutral pH. The sap is minimally processed at low temperatures for a few hours, producing a thick sap that contains only 10% fructose! The l

ow-glycemic index and high nutrient, unrefined quality again makes it a better option for those trying to keep their sugar spikes in control. Enjoy coconut nectar in sweet treats, as a dessert topper and on morning pancakes, waffles, and oatmeal!




Sustainable supply chains with individual farmers and community farmer groups have made the Big Tree Farms program a global success while revitalizing and developing the local communities. Practice responsible consumerism by picking up
Big Tree Farms' Organic Coconut Sugar
next time you are in the market and enjoy
Nature's Perfect Sweetener
!