ANTI-AGING CHOCOLATE NATURAL FACE MASK
Store bought anti-aging masks are so yesterday!
They are expensive, wastefully packaged, full of toxins and chemicals and often don't work. As a true blue DIY'er, I, of course, choose to go the homemade route, even when it comes to my anti-aging.
My mama always said age wasn't the kind of battle you wanted to procrastinate fighting. With that in mind, I'm going to share a very amazing and natural anti-aging face mask recipe that you can whip up in almost any blender.  Of course, having a high powered blender makes it extra smooth, like we want our faces to be.
This one is another tasty face mask because who doesn't like eating their skin care products? Like my Strawberry Facial Sorbet, this anti-aging mask is safe for your face AND for your tummy! Plus it's one for all you chocoholics out there!

Made from just four simple ingredients – avocado, raw cacao/chocolate powder, matcha green tea, and unsweetened almond milk, this natural face mask effectively turns back time for your skin.
This mask is perfect for all skin types because instead of harsh, drying ingredients it contains nourishing, healthy ingredients.
Can't help yourself from licking the bowl clean? The antioxidants are just as effective for your insides as they are your outside. Just chill it in the fridge for a few minutes and enjoy! Num num!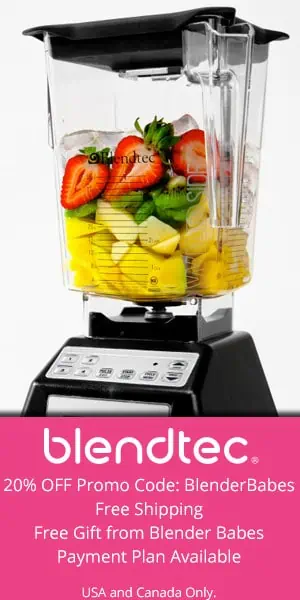 Be sure to join our community for more healthy blender recipes including natural face masks! And if you try this mask at home, make sure to share your thoughts with us by rating it in the comments section below. 
RECIPE: Anti-Aging Face Mask – Another Edible Treat for Your Face
AUTHOR: Sabrina Taylor
YIELDS: 3/4 cups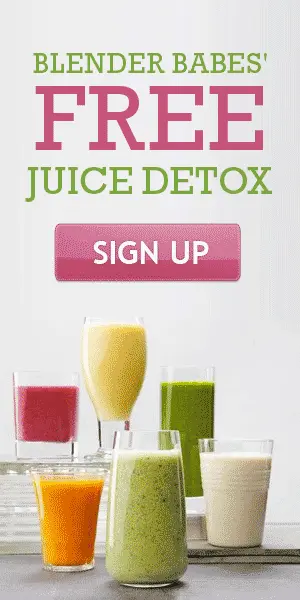 INGREDIENTS:
1/2 cup unsweetened almond milk (learn how to make your own)
1 ripe avocado
3 tablespoons raw cacao
1 teaspoon matcha green tea
INSTRUCTIONS:
1. Place peach, honey, and oatmeal into your blender jar.
2. Add 2 to 3 tablespoons of water (starting with 2 – add more if needed) and blend from low to high until smooth (about 30 seconds for a power blender, more with a regular blender).
3. Apply the mixture to clean, damp skin, leaving on for approximately 20-30 minutes before rinsing.
4. Follow with a moisturizer of choice, and use leftovers in your next smoothie (really, why not?)!
5. All done! Enjoy!! Now take a photo, rate it, and share your accomplishments to enter our weekly photo contest! 🙂 Be sure to tag @BlenderBabes & #BlenderBabes
When used as a face mask it is suitable for all skin types. It is also Vegan. As a snack, it is a healthier alternative to the usual chocolate pudding!
For a regular blender blend on high for 30-60 seconds or until everything is a smooth, even consistency.