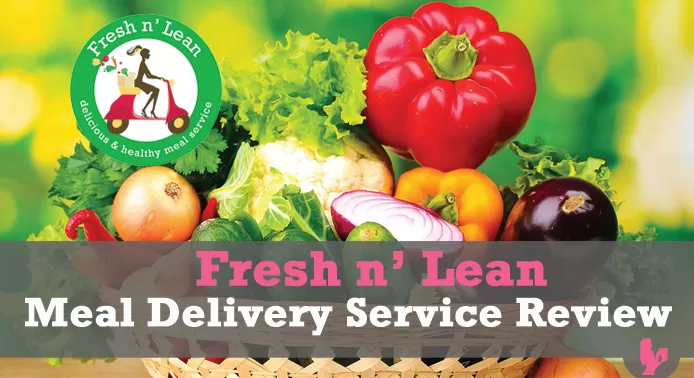 It's all about "Time"… Work, commuting, errands, the kids, catching up with friends, family commitments, goin' out and enjoying life, tryin' to make as many beautiful memories as you can… EVERYTHING about life ultimately all comes down to Time… And Time is the Main Reason—primarily the Lack of it—why so many people fail to reach their health goals prior to ever really getting a decent chance to try…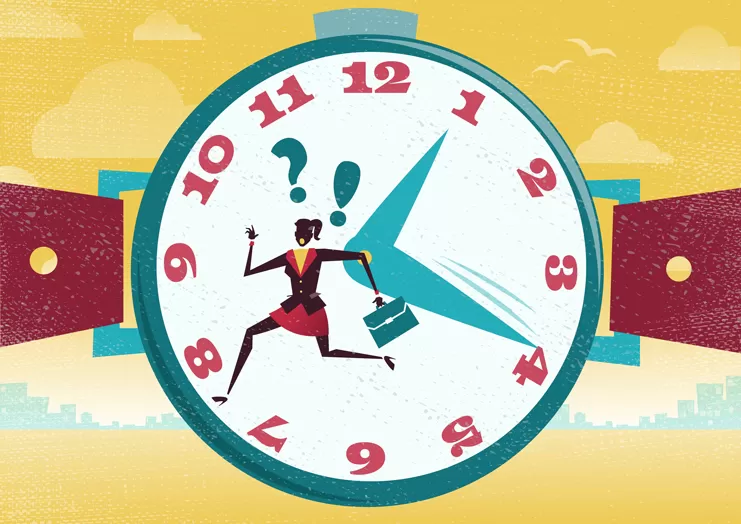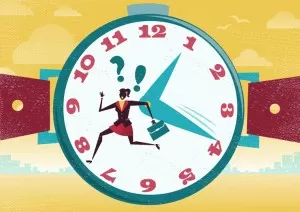 Sometimes it feels virtually impossible to find enough time to give those new nutritious recipes and overall healthy cooking routine you so desperately want (and need) to try your finest, most laser-focused effort… with the most heart-breaking part being: you're SSSOOOOO ready for this change—you TOTALLY know you could easily transform your whole entire existence for the better… & Forever…
If only you (ugh!) had Enough TIME to fully commit to all the shopping, prep work, cooking and cleanup that making nutrient-dense yet flavorful food requires… Each and every one of us deals with this frustrating modern-day fact of life in one way or another, and in the back of our head's we all wish there was just One Wonderful Company…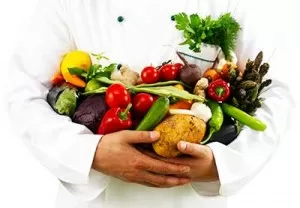 The kind that creates Organic Gourmet Meals…
made with whole foods: Fresh Farm-to-Table Ingredients…
which taste Sumptuous & Invigoratingly Delicious…
that are Delivered Right to Your Door…
and all for an Affordable Price!
Just imagine how awesome it'd be if we lived during the kind of rapidly changing economic climate that allowed for just such a revolutionary business to flourish… Well guess what!!!!
Today Blender Babes is introducing you to Fresh n' Lean, whose Delicious & Healthy Whole Foods Delivery Service offers the kind of Time–Saving, Life–Changing help that lets you eat healthy Every Single DAY!
And Blender Babe Tarashaun is also gonna share with you her first-hand experiences with this awesome company, as well as her overall assessment! (we know… we totally didn't believe this kind of business existed either, so prepare to be wowed)!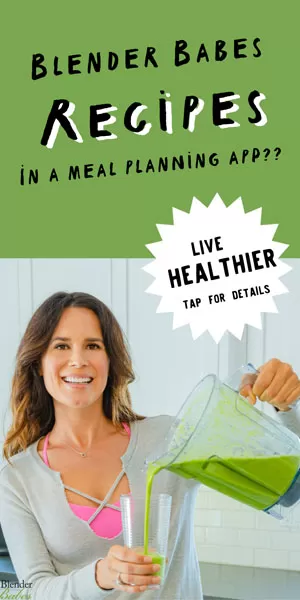 Fresh n' Lean – Company Intro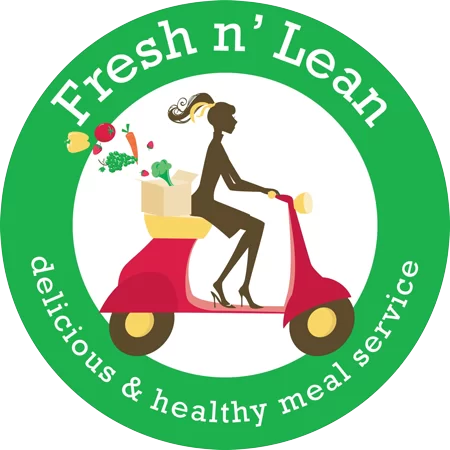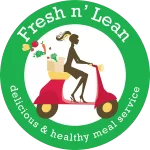 Fresh n' Lean is an All-Organic, Gluten-Free, 100% Plant-Based healthy whole foods delivery service specializing in Freshly-Prepared, Premium-Quality Vegan Meals! Featuring Continental, Mediterranean, South American & Asian Cuisine, they passionately believe that all-natural farm-to-table ingredients are the only ones needed to make amazingly healthy and fantastic-tasting meals!
Envisioned to help health-conscious yet time-constrained families and individuals eat wholesomely nutritious food on a daily basis, this trailblazing company united a talented culinary team with a breathtaking array of organic local farmers to create a truly vital business—one which is easily the most awe-inspiring to emerge from our rapidly-growing natural health revolution!
How Fresh n' Lean Works!
Operating in major cities throughout the country, Fresh n' Lean's gourmet chefs handle ALL of the cooking, making ALL your meals Fresh to Order—from scratch!—with in-season produce: whole foods bursting with Mother Nature's revitalizing flavors! They NEVER use frozen or processed ingredients, nor do they mask the taste of their life-enhancing creations with oily, salty sauces.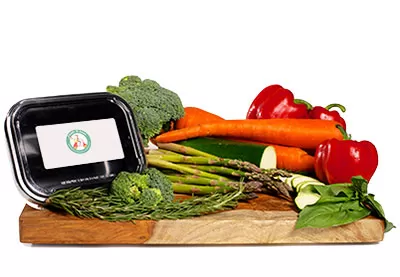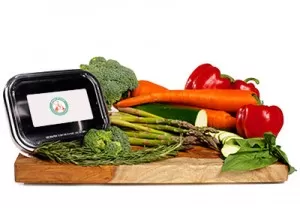 Featuring a rotating weekly menu offering a Satisfyingly-Delectable array of healthy breakfast, lunch and dinner entrées, your Generously-Sized Meals—which are actually large enough to have leftovers—are Shipped FRESH in oven- and microwave-safe containers inside specially designed ice-packed coolers (all of which is fully recyclable)… that arrive at your home or office (and even your hotel!) and only need to be heated-up to be enjoyed!
Fresh n' Lean will even cater to your exact dietary needs no matter how specific your tastes and/or decadent your desires!
Sssooo all you have to do is simply choose how often you'd like to enjoy their delicious meals and place an order!
Fresh n' Lean's Healthy Whole Foods Delivery Service Features:
Protein & Fiber Rich Organic Plant-Based Meals that are Low in Fat, Sugar & Sodium
Vegan & Vegetarian Meals
Gluten-Free Meals
Weight-Loss Meals
Low-Carb Meals
Senior Meals
Fully-Customized Meal Plans
All of Which NEVER Contain:
Artificial Ingredients, Flavors or Preservatives
GMOs or MSG
Dairy
Fresh n' Lean's Life-Changing Freedom, Delivery Options & NO Hidden Costs!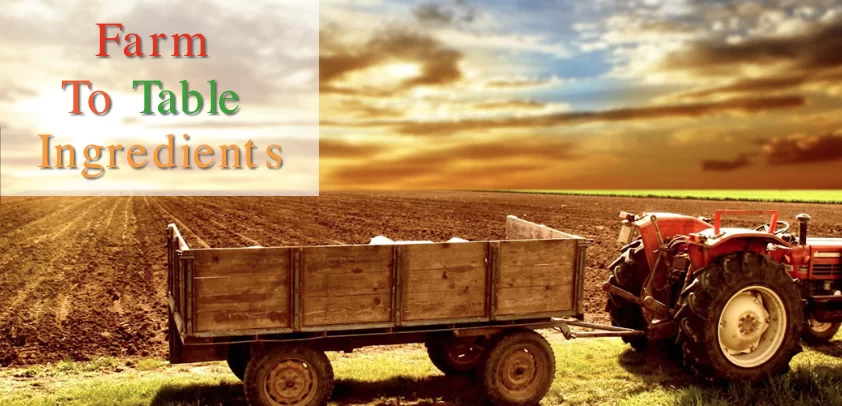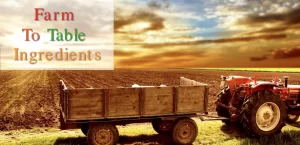 Letting Fresh n' Lean whole foods delivery take care of your healthy meal preparation eliminates all the hassle associated with preparing healthy meals on your own, saving you stunning amounts of time—ultimately meaning that you'll never have to eat anything unhealthy ever again!
This phenomenal service gives you the kind of liberating, life-changing freedom to lead the healthier lifestyle you've always dreamt of pursuing—giving you a much more rewarding life that you totally deserve!
And they do it all affordably… ALL of their listed prices INCLUDE shipping costs to anywhere in the country—there are NO HIDDEN COSTS whatsoever!
Delivery Options Include:
The Standard Plan – Consisting of 3 Meals Per Day, this all-encompassing breakfast, lunch and dinner option is the most economical way to improve your overall health and well-being—and at only $27.99 per day means that each meal costs less than 10 bucks!
Lunch & Dinner Meal Plan – Featuring 2 Meals Per Day delivered right to your door for only $21.99, this worry-free option takes care of the vast majority of your dietary needs!
1 Entrée Per Day Plan – For only $14.99 you'll be able to dine on a deliciously healthy lunch no matter where you are!
Á la Carte – This is the perfect option if you want to eat only your most favorite dishes (with the specific selections ultimately determining the plan's total price)!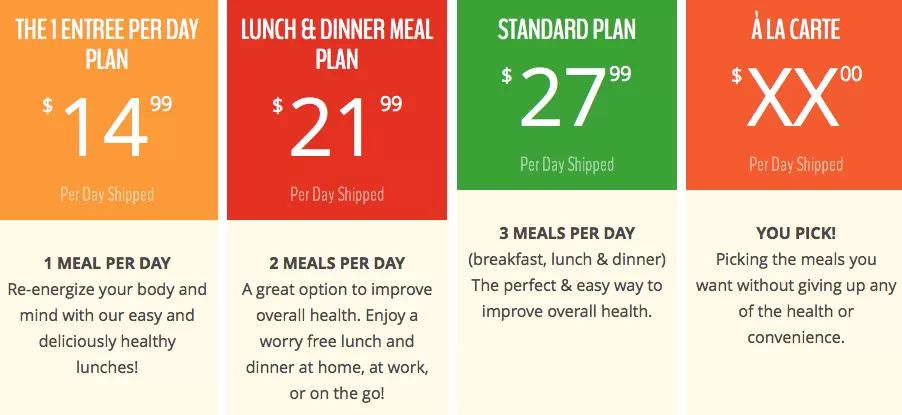 Blender Babe Tarashaun's Fresh n' Lean Experience & Overall Assessment:
Hey everybody—so Fresh n' Lean totally seems like the Real Deal…
I was skeptical right away about this organic, whole foods delivery service (like I always am of any new product)! First, I was pleasantly surprised by how long their meals actually lasted (my energizing Cinnamon Raisin Oatmeal ended up being good for over a week)! Everything was well-packaged and kept cool… My initial 3 day's worth of food—3 Breakfasts, 3 Lunches, 3 Dinners—arrived on March 25th and I was instructed to enjoy them by April 1st, giving me a full week.
I dove into the Mushroom & Spring Veggie Risotto first— heating it quickly by microwave. Overall it was good but a touch mushy (though risotto typically is, I decided to heat quickly using the stove top method if I was near one), very filling, and the walnuts were absolutely delicious! .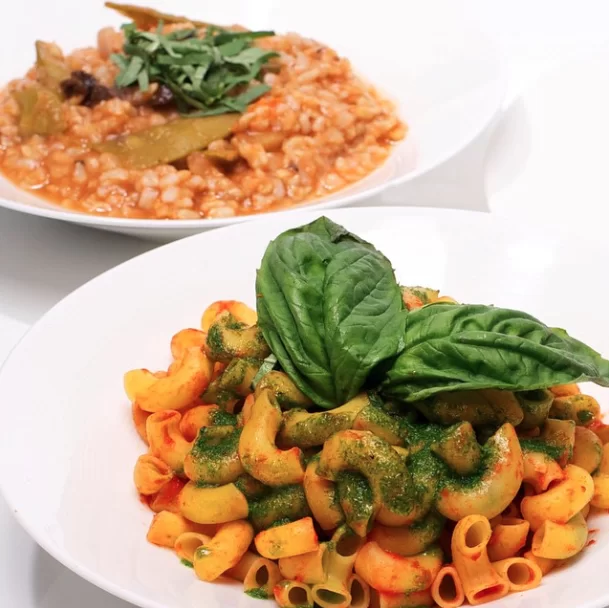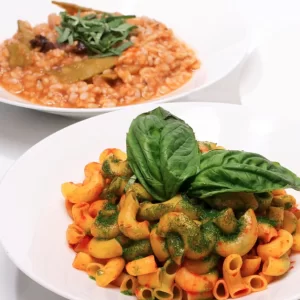 Mushroom & Spring Veggie Risotto Ingredient List:
Shiitake & Portobello Mushrooms
Walnuts & Brown Rice
Spinach, Celery, Cauliflower & Carrots
Kale & Broccolini
Garlic & Onions
Eggplant & Garnet Yam
Coconut Oil
Nutritional Yeast
Black Pepper & Sea Salt
Next up was a super big helping of Mixed Berry Chia Pudding, which said was "1 Serving" but took me 3 different Servings to use all of!
I added it to my Superfood Yogurt Parfait and made a Mixed Berry Fresh Fruit + Chia Pudding + Coconut Yogurt—plus some of Fresh n' Lean's Hearty Granola—which was DELICIOUS, and a nice change from my usual Vanilla Chia Seed Pudding I make at home!
Mixed Berry Chia Pudding Ingredient List:
Chia Seeds
Grade B Maple Syrup
Raspberries, Blueberries, Blackberries & Strawberries
Almond Milk & Water
All of which weighed 525 grams and consisted of 450 calories, 30 grams of protein, 84 grams of carbs, 28 grams of fiber, 15 grams of sugar and 1.5 grams of fat!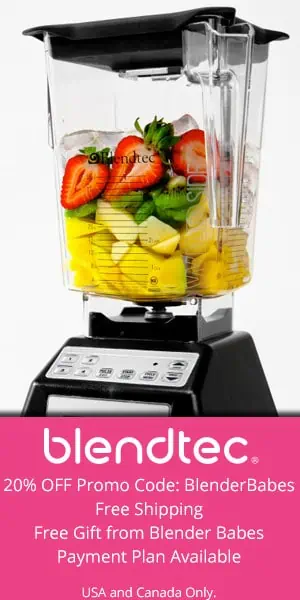 And with all that decadent goodness fresh on my mind, I had to try the Fresh n' Lean Hearty Granola next, which again came with a lot—I easily used these "2 Servings" in 6 different Servings of parfaits and smoothies, even enjoying a big handful as a snack!
Consisting of 2 Whole Cups of crunchy deliciousness drowning in big chunks of walnuts and almonds, SURPRISINGLY this granola was nowhere near as high in sugar or fat as the homemade recipes I've made (or even as oily as store-bought brands like the gluten-free Udi's I sometimes buy)!
Hearty Granola Ingredient List:
Oats, Grade B Maple Syrup & Vanilla Extract
Walnuts & Almonds
Sunflower Seeds
All combing for 255 grams of 390 calories, with 13 grams of protein, 50 grams of carbs, 10 grams of fiber, 8 grams sugar and 11 grams of fat.
Red Chard & Tomato Pasta was next on my list. I quickly heated it on the stove to reduce the possibility of it getting mushy—which tasted great!—and since I'm not vegan I tossed a little shredded parmesan cheese on top (making it taste even more delicious)!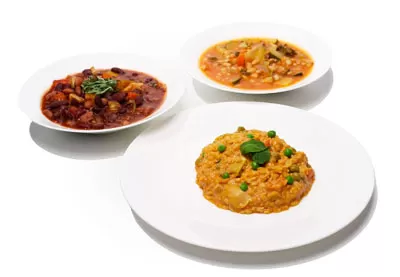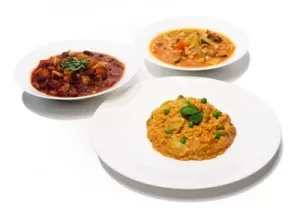 Red Chard & Tomato Pasta Ingredient List:
Brown Rice Pasta
Tomato & Tomato Paste
Garlic & Onions
Carrots, Cauliflower & Zucchini
Dino Kale, Rainbow Chard & Spinach
Olive Oil, Italian Herbs & Red Pepper Flakes
Black Pepper & Sea Salt
Uniting for 450 sumptuous grams of 555 calories, 6 grams of protein, 65 grams of carbs, 8 grams of sugar, 14 grams fiber and ZERO grams of FAT!
All of which sent me straight to the Cauliflower Risotto. I used the stove to heat it and it came out NOT mushy at all like the first risotto I made! I thoroughly enjoyed the chunks of cauliflower and carrots, which I covered with a little water and heated in a pan while cleaning up my kitchen…
And by the time my (large!) dinner was ready my kitchen was clean and I was sssoooo ready to relax and enjoy a delicious healthy vegan meal—right before (ugh!) having to spend a couple more hours working that night (which went a-whole-lot smoother 'cause dinner had been so effortless and filling)!
Cauliflower Risotto Ingredient List:
Brown Rice & Cauliflower
Onions & Artichoke Hearts
Celery, Carrots & Kale
Coconut Oil
Nutritional Yeast
Parsley, Thyme & Rosemary
Black Pepper & Sea Salt
For a grand total of 450 grams of 550 calories, 28 grams of protein, 65 grams of carbs, 12 grams fiber, 8 grams of sugar and only 6 grams of fat!
Bringing me to the hearty South American Brown Bean & Vegetables, the first Fresh n' Lean whole foods delivery meal I had to take with me on the road to a meeting—so I quickly nuked it…
And it tasted great, and didn't get mushy despite the microwave. This protein and fiber-rich meal definitely made me feel like I was feeding my body in the most healthy and nourishing way—but I wasn't oohing and aahing over it either….
And in all fairness to the vegans out there who eat beans and rice often, this powerful dish seemed like the perfect way to keep you satisfied/energized throughout the entire day!
South American Brown Bean & Vegetables Ingredient List:
Adzuki Beans
Garlic & Onions
Carrots, Celery, Zucchini & Rainbow Chard
Coconut Oil
Ginger, Coriander & Cumin Seeds
Paprika & Smoked Paprika
Black Pepper & Sea Salt
Combining for 450 grams of 500 calories, 27 grams of protein, 72 grams of carbs, 10 grams of fiber, 8 grams of sugar and 7 grams of fat!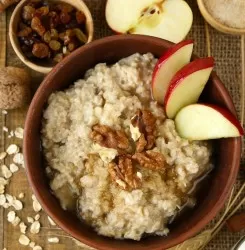 And finally the time-saving Fresh n' Lean Cinnamon Raisin Oatmeal—which heated up in the microwave was a super quick and easy way to get my warm morning oatmeal in just 2 minutes (instead of the 10 to 20 usually needed when I make it from scratch with rolled or steel-cut oats)!
This delicious breakfast treat totally got my day started off right and was still fresh when I finally finished the rest of it over a week later!
Cinnamon Raisin Oatmeal Ingredient List:
Rolled Oats & Cinnamon
Raisins & Dates
Walnuts & Grade B Maple Syrup
Almond Milk
For 260 grams of 360 calories, totaling 16 grams of protein, 40 grams of carbs, 14 grams fiber, 8 grams of sugar and 6 grams of fat!
Final Verdict
I figured since this was an "organic meal delivery service"—which Jeez, even that phrase sounds expensive—that it'd just cost far too much for the vast majority of people… And although Fresh n' Lean wouldn't be used every day for families on a budget—it's definitely affordable, especially their 2 and 3 meal per day options!
And given the fact that they've created prices that include all shipping costs, just about anybody can utilize this highly-efficient cost-effective service occasionally throughout the month—which is absolutely incredible!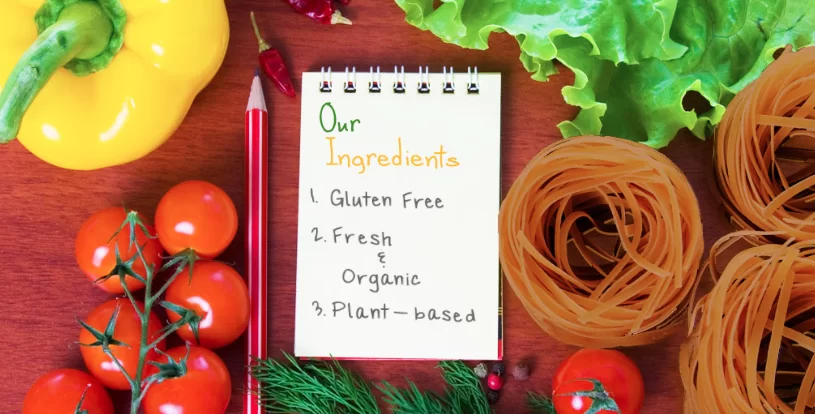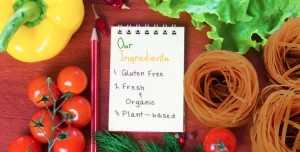 Overall I was thoroughly impressed with the quality of Fresh n' Lean's organic, gluten-free vegan meals, all of which were sizable, yet provided for portion, as well as macronutrient control—featuring plenty of protein and fiber while at the same time being low in sugar, carbs and fat… And I lllllooooovvvvveee that they use Coconut Oil & Grade B Maple Syrup, which is exactly what I use when I cook for myself!
Ultimately I'd have to agree with Fresh n' Lean's own (totally honest) marketing message (and I added a couple of my own!), which is that their services are perfect for:
Health-conscious time-constrained families…
People struggling to lose weight…
Singles who don't have the time or desire to cook…
Busy students during exams (or anytime really)…
Career pros working long hours and/or traveling…
Athletes looking to fine-tune their diet…
Finally, these Fresh n' Lean meals were so good that I even used one as a side dish with some meat I'd quickly thawed, seasoned, and baked when a friend stopped by for an unexpected visit… I didn't tell her it arrived via delivery service and she thought I was testing out a new recipe—so even an omnivore was totally impressed!
Fresh n' Lean even offers Family & Group Plans, as well as Corporate & Employee Programs! Visit Fresh n' Lean to learn more about this innovative company now, and if you decide to try 'em out (you won't regret it!), be sure to let us know all about your experiences in Comments Section below!
Disclaimer: Sponsored post. Fresh n' Lean products were delivered as a courtesy to Blender Babes offices, however we only agree to review products we deem worthy for our audience. All opinions are our own.