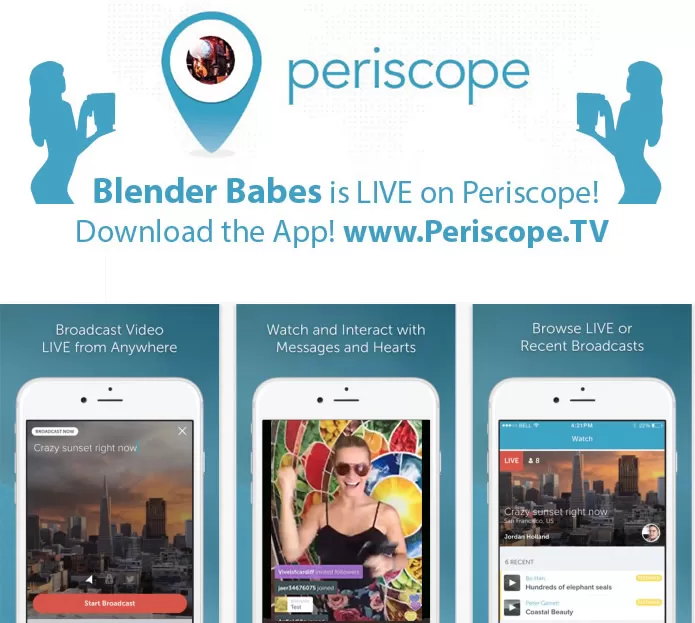 If you haven't heard of Periscope yet, it's the newest way to interact online… LIVE! Yes, live streaming through your mobile smartphone (iPhone and Android) where you can comment and interact with us and the other members of our community!
Blender Babes Tarashaun, Yesenia, Caitlin, and Val (with more Babes to come!) have been sharing how to's, behind the scenes at model and video shoots, healthy living events, smoothies and new blender recipe testing, workouts, and what we do for FUN!
This is also the place where we will be holding Periscope GIVAWAYS! YAY!
ENTER TO WIN OUR LATEST GIVEAWAY BELOW!
a Rafflecopter giveaway

Just an FYI, Periscope broadcasts are live for only 24 hours so if you miss the live stream, you can replay the broadcast for 24 hours after. 🙂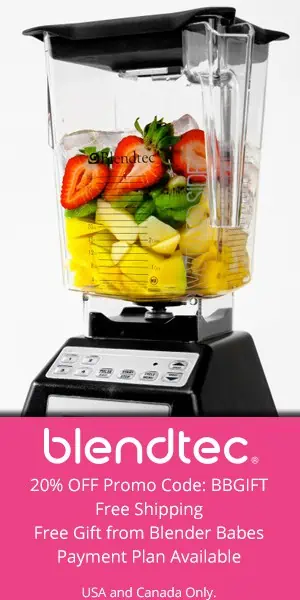 The #BlenderBabes Scopes that we have done so far have been REALLY AMAZING! It's so great to "meet" you guys this way, and be able to get to know you on a more personal level!
Be sure to follow @BlenderBabes on Periscope so you can join in on all the fun! xoxo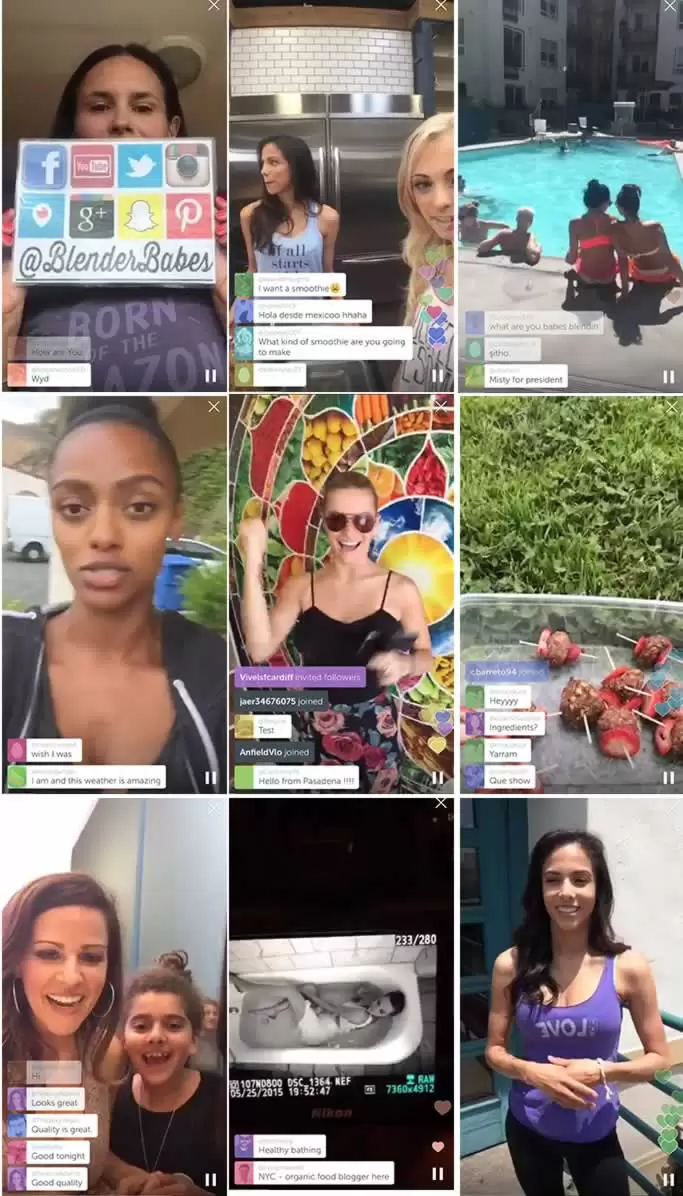 ♥ PERISCOPE GIVEAWAY WINNERS! ♥
♥ Metabolism Boosting Smoothies & Juices Cookbook Winner 7/30 – Michael McCormack!
♥ Quest Variety Bars & Protein Pack Winner 9/14 – Derrick Todd!