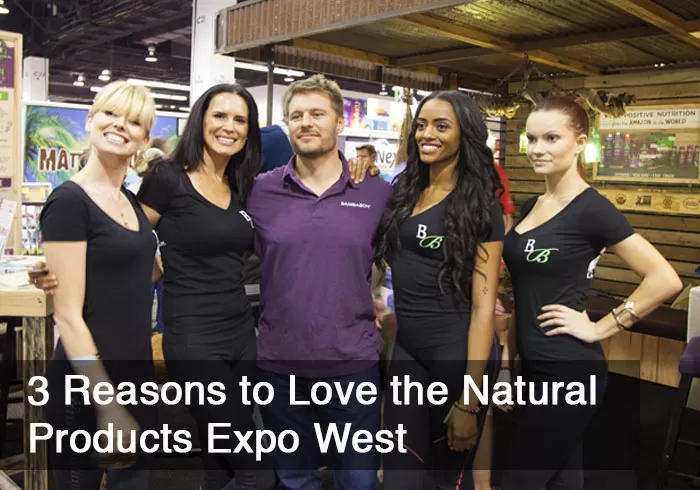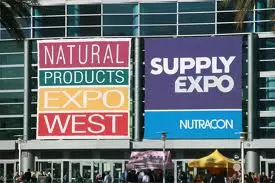 Held at the Anaheim Convention Center, in California, this year's Natural Products Expo West/Supply Expo was a virtual bonanza for the health conscious consumer and industry insider alike. The expo covered a full three days and hosted the largest number of exhibits in its 31 year history. That means there was a whopping 3533 exhibits and more than 58,000 industry members attending.
Okay. So it's bigger than ever. But why should you mark your calendar for 2014? Here are 3 reasons why Blender Babes loved it and wants to see you there next year.
1. It's Tops
That's right. It's bigger but it's also BETTER. In fact, this natural expo is the best of the best. Rated one of the top 200 trade shows for natural foods and products, the Natural Products Expo is a major trend setter. It's THE place to go if you want to stay on TOP of all the latest foods and products that will help keep you healthier, fitter, smarter. The latest food technologists, the innovators and producers, are all displaying cutting edge wellness and natural products. As an attendee, you'll be at the center of it all, and you'll feel the energy!! If you're the kind of person who wants to stay informed, you owe it yourself to be part of the Natural Products Expo.
2. It's ALL in the Biz
Half the fun of attending is getting to know others who are interested in wellness. It's a giant party!! Plus, mingling with like-minded people just helps you stay motivated about keeping good habits. This year's attendance was record breaking. That's proof that the industry is growing, growing, growing. More than ever Americans are concerned about keeping organic, eating right, staying fit. So, if you're a trainer, or a small business in the health industry, this convention is for you. And it could put you on the map. The convention floor is a great place to get contacts, try new products, and educate yourself. We loved some of the natural makeup products we saw, for example. And you can find out how to get those at health stores online. Either way, it gives you that upper hand. Even if you're not in the business of health and wellness, you can easily benefit from being at the expo and learning about all the latest products that will be hitting the shelves of your local organic market or section, and SOON!
3. It's Tasty
There's something for everyone at the Natural Products Expo. Being at this food trade show is a little like being a kid in a candy store, only it's an organic candy store full of organic snacks. You can stroll the aisle, like it's an organic market, trying hundreds of delicious products, and taking home still more to try out later. We were able to grab a ton of new yummy products to try out and test recipes for Blender Babes, and met some truly wonderful companies such as VEGA (Blender Babes compares VEGA to GNC protein), ACTIVZ, and SAMBAZON, just to name a few. It inspired us. It motivated us. It made us want to share these great products and companies with you.
Connect with your vendors. This is an experience that you have to be apart of. Everyone is full of energy and is on the same path. The focus is health and we are all for it. There are hundreds of vendors and thousands of products, from huge manufactures to small time mom and pop shops. In this video we got the pleasure to meet and talk to some outstanding companies and people in the forward health movement. Check it out…
Appearing in this video in this order:

Eric Ethans, Suja Juice

Rod Smith, Green Polka Dot Box

Jennifer Tesch, SK Foods

Frank Davis, Activz

Lindsey Rosenberg, Cherryvale Farms

Emma Cutfield, Vega

Greg Jardine, Dr Red Nutraeuticals

Scott Rosenbush, P. L. Thomas & Co.