I know, it's hard to believe it until you SEE it. But yes, Vitamix owners can now purchase the popular and powerful Blendtec Wildside Jar – and use it on all Vitamix models made in the last 20 years!! Why? Because Blendtec wants everyone to have a safe, plunger-free blending experience. As some of you probably know, Vitamix recently announced another blender recall because their blades were breaking and posed a laceration hazard. Blendtec responded by creating a Vitamix-friendly version of their Wildside Jar that is a proven, safe solution. The blade is 80% thicker and ten times stronger than the Vitamix blades sold today.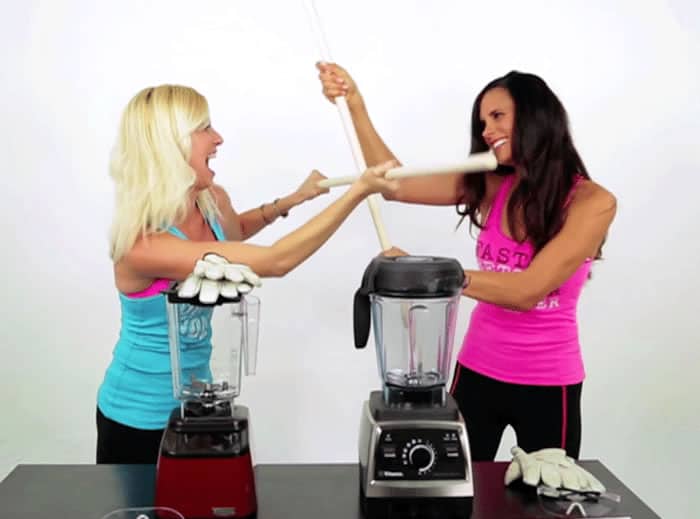 ** IMPORTANT THINGS TO NOTE **
There are TWO Wildside jars that Blendtec made to fit Vitamix models made since 1993, theWildside Rebel Jar and the Wildside XR Jar. The Wildside REBEL Jar comes with the hardened metal drive socket which will REPLACE the Vitamix plastic metal drive socket. TheWildside XR Jar comes with a shaft that will fit on the Vitamix plastic drive socket without modification.
Depending on your needs, you may or may not want the metal drive socket which will replace Vitamix's plastic metal drive socket.
Wildside XR Jar: By keeping the Vitamix plastic drive socket in place, you can interchangeably use your Vitamix Jar(s) and your new XR Jar.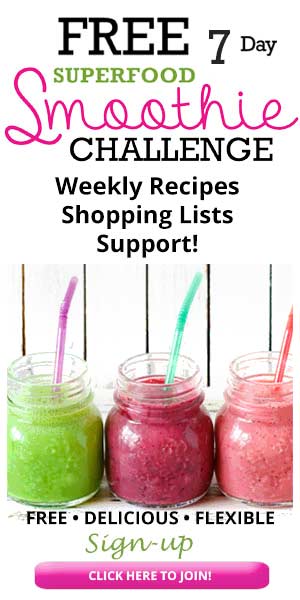 Wildside Rebel Jar: If you install the metal drive socket that comes with the Wildside Rebel Jar, you will ONLY be able to use your new Wildside Rebel Jar with your Vitamix. This will provide a quality blending experience and you won't need to worry about the Vitamix plastic drive socket breaking. This means you can't use your Vitamix dry jar if you have it, however the Blendtec Wildside Rebel Jar can blend your dry goods (minimum 2 cups). If you don't usually blend very small quantities or if you are a commercial location – the Wildside Rebel Jar is definitely the way to go.
What you get with the Wildside (Rebel or XR) Jar made for your Vitamix
Designed for Wet & Dry Blending
Blendtec Jars are made to do everything in one jar. You can make ice cream, hot soup, smoothies AND grind your dry goods, making your own flours and grinding seeds such as flax. You will need to grind a minimum of 2 cups in the Wildside Rebel or XR jars. If you own the Vitamix dry goods jar and you get the Wildside XR jar (see note below), you can still grind smaller amounts as needed.
No Plunger or Tamper Required
Every Vitamix blender comes with a patented tamper, to assist in blending solid and whole (uncut) foods without stopping the blender by pushing it through the removable chute in the lid. With the patented Wildside Rebel or XR Jar, no plunger is required to push food into the blade because the 5th side creates a superior blending vortex that automatically flows the ingredients back into the blade.
Fits Under Most Kitchen Cabinets
The Wildside Rebel Jar & Wildside XR Jar will make the height of a standard Vitamix blender smaller. For example, using a Vitamix 5200 the height of the blender with the WildSide Container is 16 ¼" (without lid) 16 ½" (with lid) which will fit under most residential cabinets vs the 21.5 inches from the typical standard Vitamix jar.
Powerful 4" Stainless Steel Dull Safety Blade
The patented single 4 inch DULL blade on the Wildside Jars will pulverize almost anything you put in it's way (Will It Blend comes to mind here!). This blade is 80% thicker and 10 times stronger than competitors' blade. It is also fixed to the jar and blunt instead of sharp, making it the safest blade in the world to use, and the easiest to clean! (BLENDER BABES LOVE THIS!!!) This single blade design is by far the best for clean up as well as for complete removal of all blended product. NO MORE leaving hard to reach food behind or worrying about cutting yourself on the blade!! HOORAY!!
BPA Free AND Dishwasher Safe
The Wildside Rebel & Wildside XR Jars are made of durable BPA-free copolyester material that stands up to heavy use and abuse!! We have dropped ours multiple times – and used it for a variety of non-blending uses even! 😉 What's even BETTER, is it's dishwasher safe. That's right, you can give it a thorough deep cleaning and toss it in the dishwasher from time to time – another huge plus in comparison to Vitamix jars.
NSF Certified
The Wildside Rebel & Wildside XR Jars are approved and certified by the NSF and can be used in commercial locations.
Made in the USA
The Wildside Rebel & Wildside XR Jars are MADE IN THE USA!! And PROUD OF IT! 🙂
Hardened Metal Drive Socket with Lifetime Warranty (Rebel Jar ONLY!)
Hardened metal is used instead of plastic to create a drive socket that never needs to be replaced, ensuring years of safe, trouble-free blending. Other blender brands use plastic drive sockets that are built to break when their thin blades are pushed to the breaking point. The Blendtec Wildside Rebel Jar comes with this metal drive socket (the Wildside XR Jar does not, see note below). Blendtec is also giving a lifetime warranty on their drive socket.
♥ Who Should Be A Rebel Jar or XR Jar Owning Blender Babe ♥
♥ You purchased a Vitamix blender model sometime between 1993 and today
♥ You are interested in plunger free blending
♥ You want the safest, easy to clean jar on the market
♥ You are a commercial location and want to upgrade to a plunger free 96oz jar that's proven to blend a smoothie in 14 seconds and is known to not have any problems
FINAL THOUGHTS
When Blendtec's Wildside Jar first came out, blender enthusiasts everywhere were pumping their fists at this latest innovation. Not having to plunge ingredients into the blade combined with the Wildside Jar's ability to blend things easier and faster – it's no wonder Vitamix created a jar like this and then lost a patent infringement lawsuit because of it. Now YOU the consumer can have the best of both worlds! Blender Babes LOVES the Rebel Jar – and we know you will too!
What Do You Think About This? Let Me Know In The Comments!